The horses have been out all day with their friends. While in their paddocks, their hay nets have been filled twice. They're brought inside late afternoon. There's more hay waiting for them. They're not desperately hungry, but that doesn't matter. The arrival of the dinner buckets is eagerly anticipated. It's like dessert. I, for one, always get excited about pie, no matter how full I am. It's the same for Tonka.
As the hour of 4 pm nears, he watches the aisle.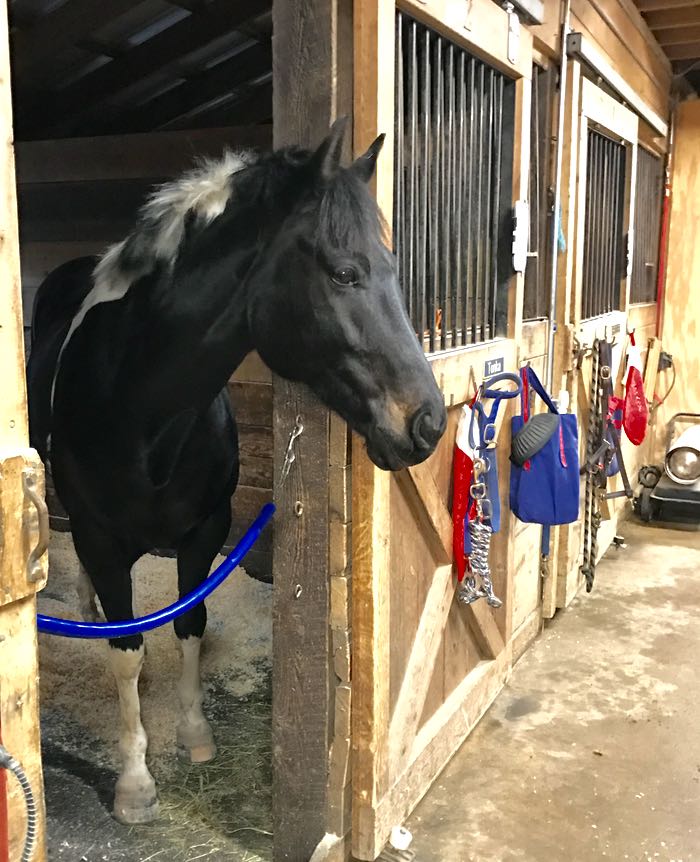 Maggie hears Kelsie and nickers in greeting. This is why I love being in the barn at dinner time. What a lovely sound.
Tonka gets into position.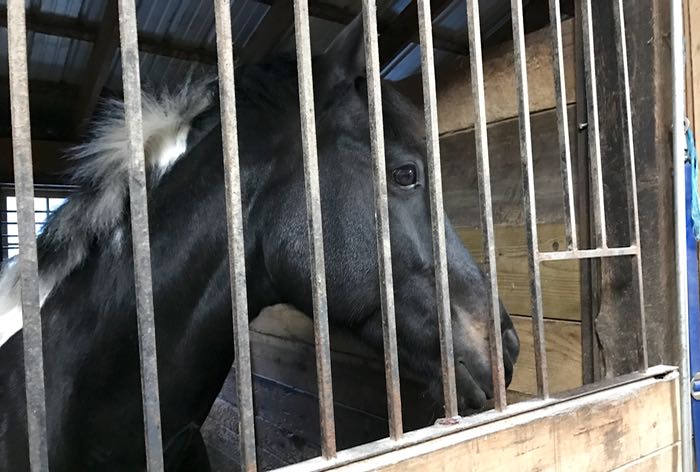 Here are the buckets!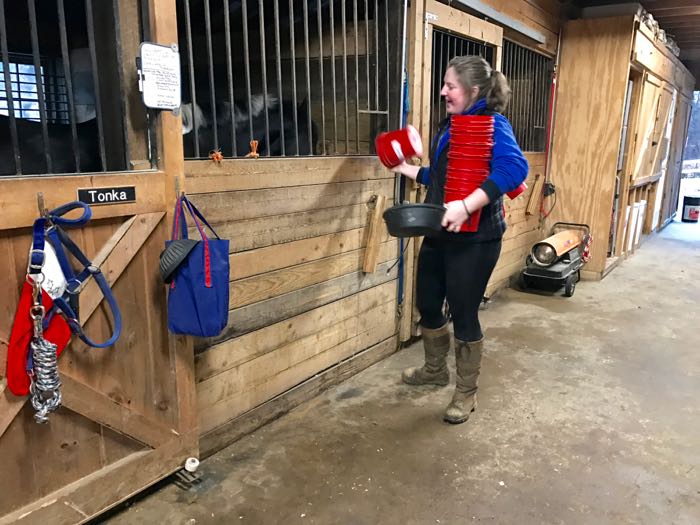 And now there are the sounds of crunching and munching.
Then you hear the horses chewing hay. This video is a little longer, because, really, listening to horses eat is always a good way to spend your time.