We all have expectations of those around us. Spouses, children, friends. Since no one can ever completely meet one's expectations we set ourselves up for frustration and sometimes anger. It's true of our pets, too. The dog that was supposed to be your running partner is too fearful to jog. The horse that was supposed to carry you over fences knocks poles.
My expectations so often lead to disappointment. When I feel myself in that closed box, I try to find a way out. I ask questions. What is it that I want? What do you want? What can we do together? It's a conversation and the response changes with time and circumstance. Open yourself to that and what you get can surprise you.
Ten years ago I decided that Lily needed a sidekick, and that I could use an energetic small farm dog, like a terrier. Via Petfinder, I found a litter of just-whelped pups. The mom was 25-pounds and looked to be part Corgi. I arranged to adopt the male.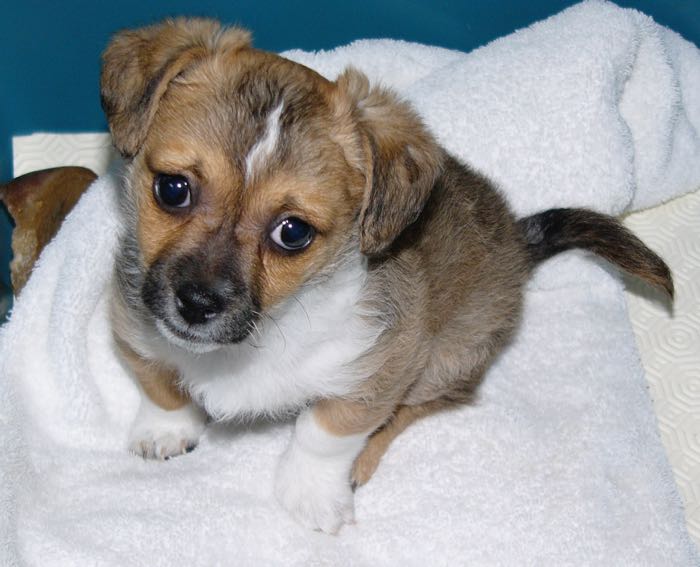 Scooter never matured into that farm dog. He's a 10 ½ -pound toy mix. I've never particularly liked small dogs. I like brilliant working dogs.
But it turns out that Scooter has work to do. He keeps Lily company when she is vigilant.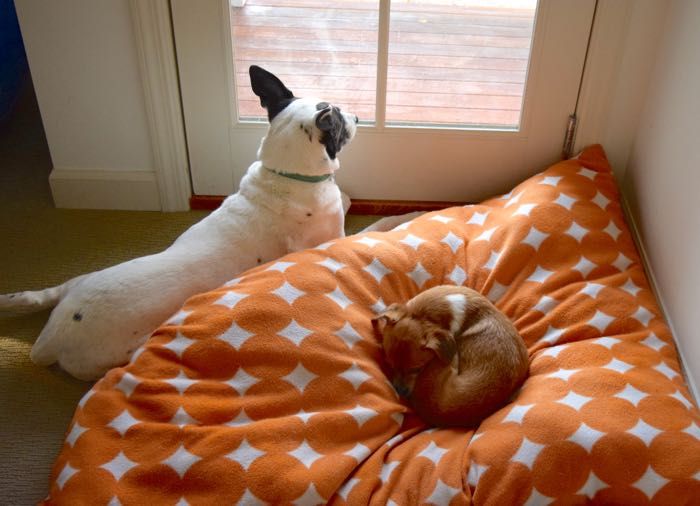 When we sit on the couch, he keeps us company.
Scooter practices these jobs all day.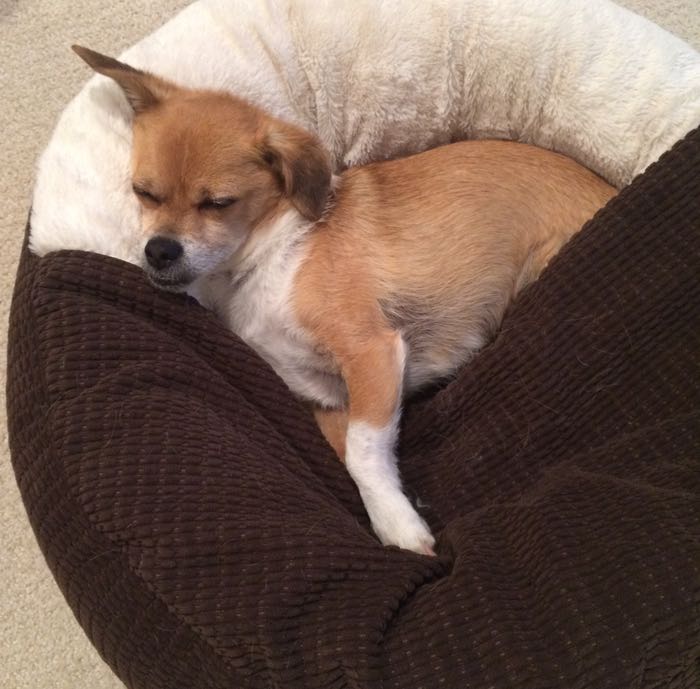 I've come to realize that Scooter is perfect at what he does. He meets all of my expectations. It turns out that I like small dogs. Surprise!
When I purchased Tonka, my plan was that he would be a trail horse. He's built croup-high and his neck came straight out of his shoulder. My expectation was that he would carry me slowly and safely through woods and fields. He did that.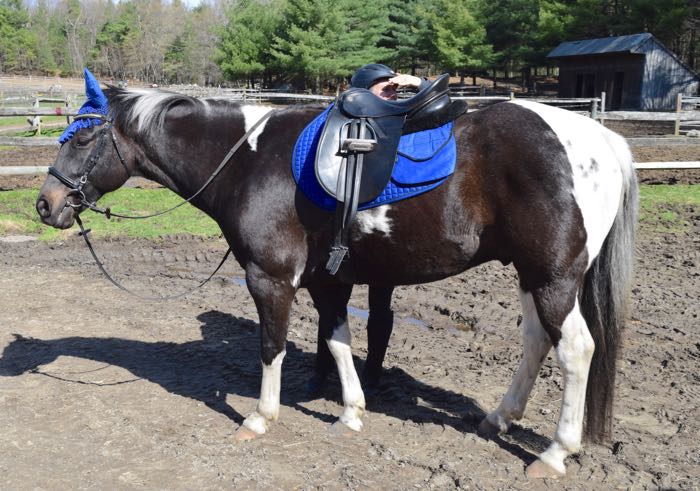 But it turns out that when I started to ask questions, he responded. Yes to fine-tuned communication. Yes to getting fit. Yes to cadence.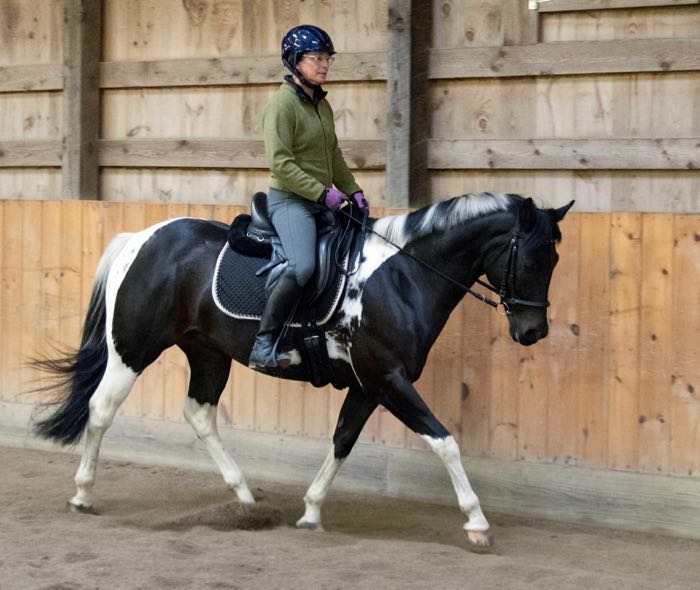 It's still yes to the walks in the woods.
Have you had an animal in your life that changed or exceeded your expectations? Surprised you with what they wanted to do? Tell me about it in the comments!