Today Scooter is ten years old.
He looks good. Perhaps that's because he knows how to conserve his energy.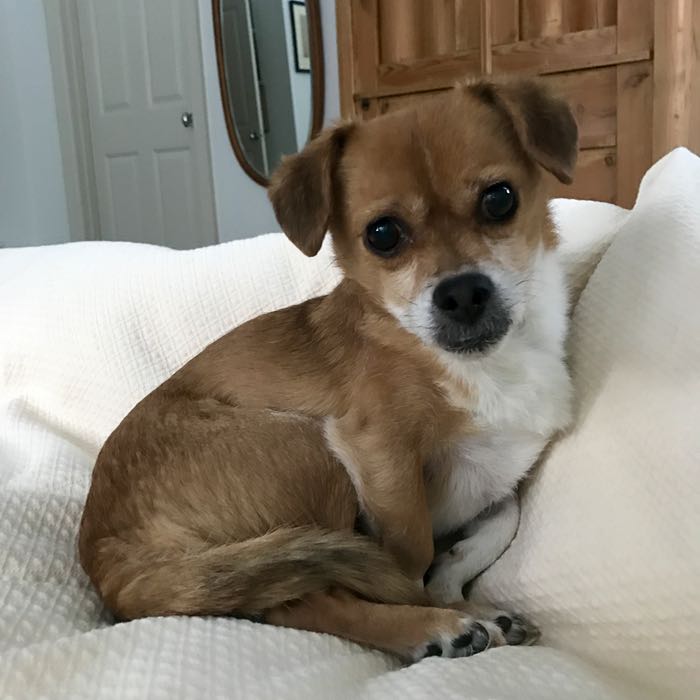 Scooter knows how to make the best of any situation, including trying out Lily's oh, so comfortable bed while she is off being a useful farm dog.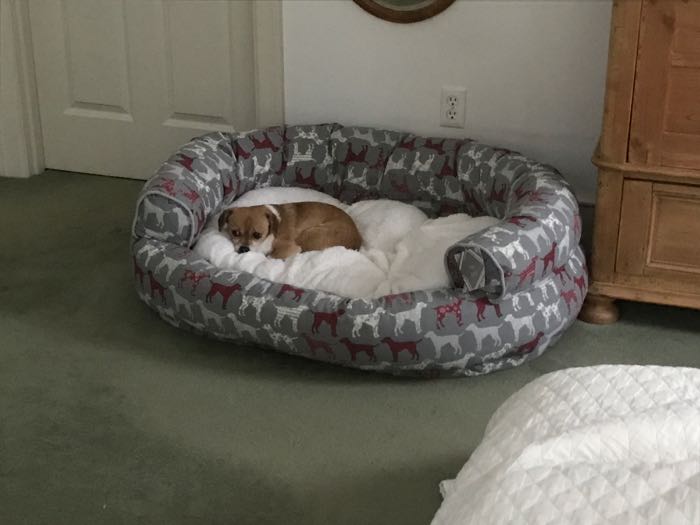 He knows how to make his bed just so. It's important to rest one's bones curled up in the right ergonomic way.
But lest you think that Scooter is always cozied up, here he is, doing his job – keeping Lily on her toes. Scooter is very good at that!
Happy Birthday, Scooter! Here's to many more years of hard work.