We get a lot of joy from our animals, from their companionship, to their antics, to the attention that they give to us. There's also the joy of touch – for them and for us. Back when I thought I wasn't riding anymore I got two goat brothers, Pip and Caper. I had missed the care of a hoofed animal with a coat. I pulled my horse grooming kit out of storage and they let me know what they liked, which is a vigorous scratch, on their heads, their backs, their bellies, between their legs – just about everywhere. But, unlike a horse, my goats have little patience for a multitude of brushes. I have found their favorite tool.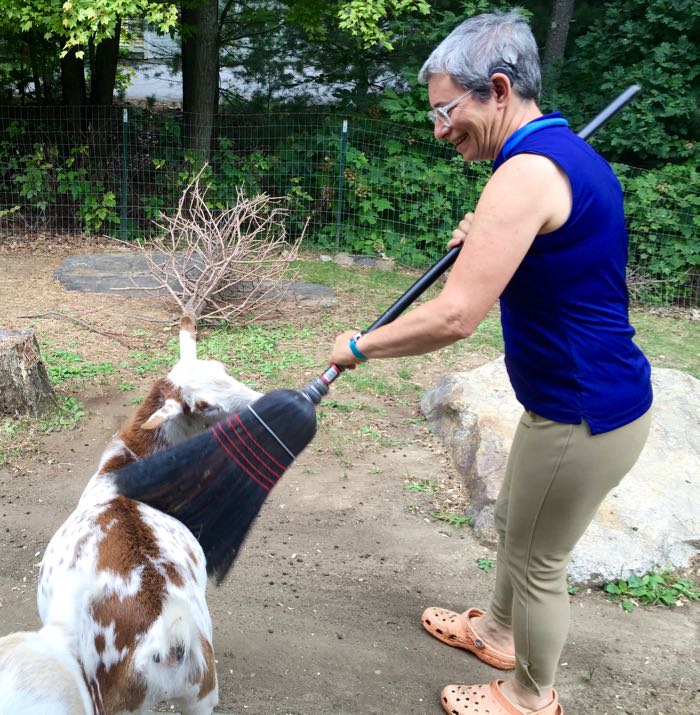 Yes, the barn broom. Chore time takes longer. I sweep the ground and I sweep the goats, and try to get back to cleaning the barn. The goats think that tidiness is over-rated, but sweeping is not.
Goats are active participants in their grooming sessions. A long handled, wide-based broom makes it easier on me.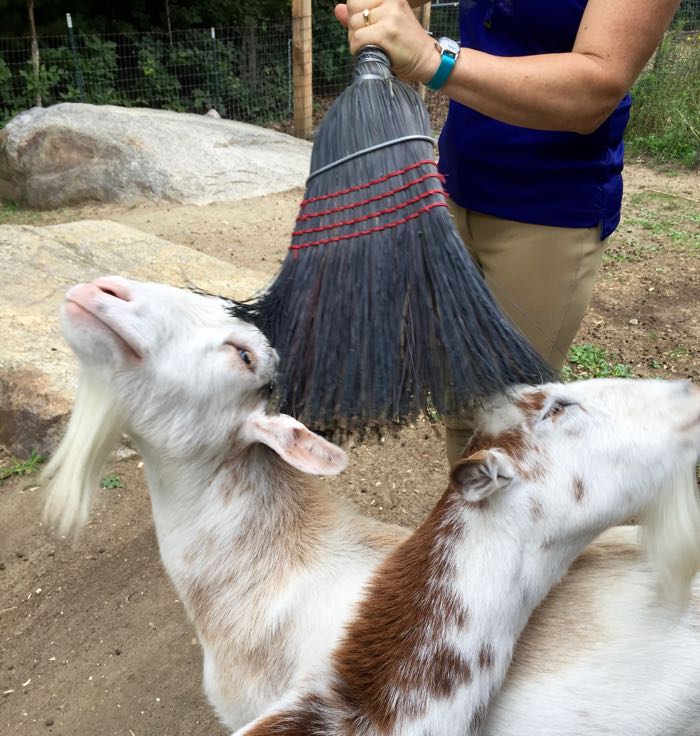 I have returned to horses and have a tote full of grooming tools for Tonka. I've tried and discarded some. In his own way, he's as particular as the goats.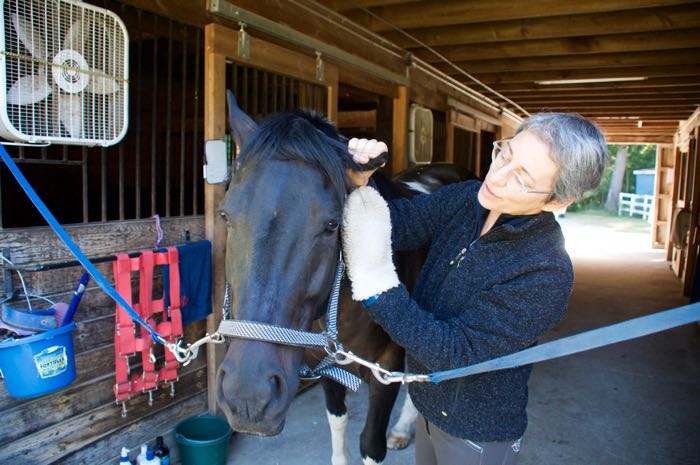 I am a firm (some who know me would say that's a mild term) believer in having a well-groomed horse. Most importantly, it cements your relationship with your horse.
But back to joy – one of the things that brings me joy is a shiny coat on a beautiful horse.
When I arrive at the barn, I often see this.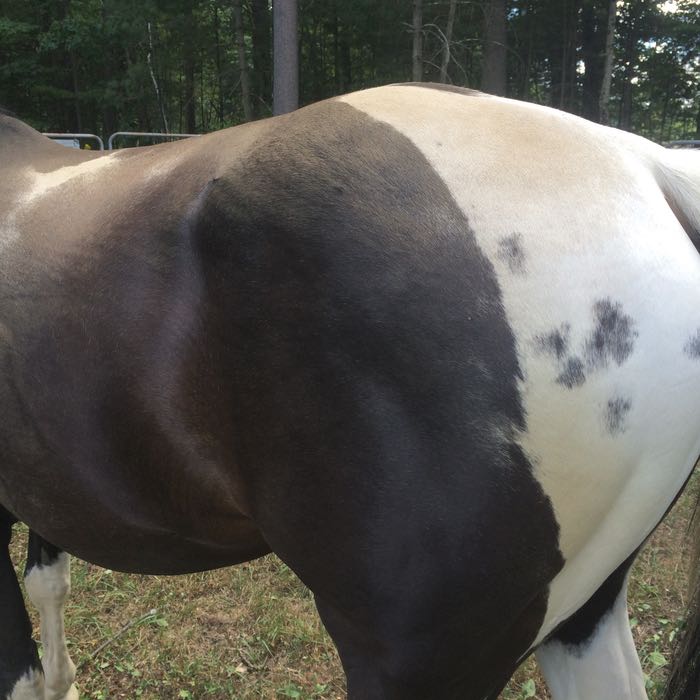 My black and white paint is dull brown from dust. But I know it's superficial.
Underneath he glows. Like this. (No shine product used! That's a healthy coat.)
Even if I'm just going out on the trail, I groom Tonka until the shine is back.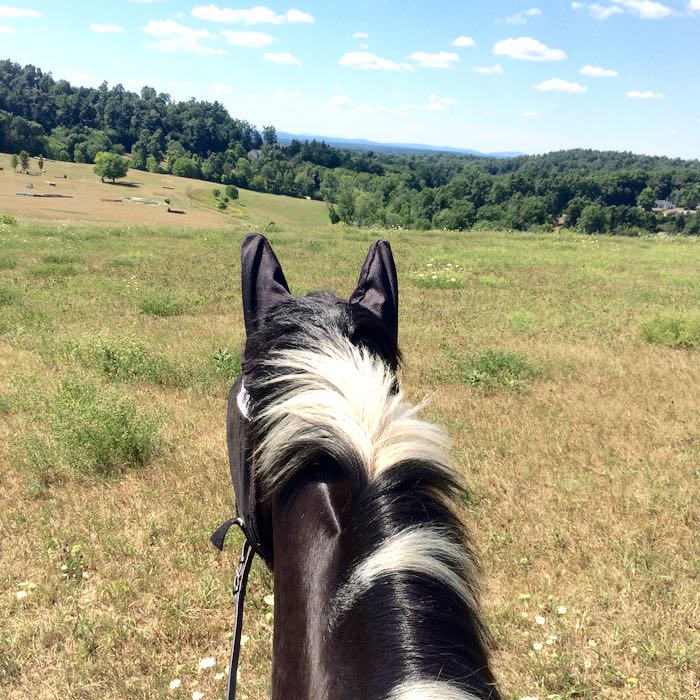 I've written about how to groom a horse here. I don't need to provide you with a tutorial for goats. All you have to do is get a broom.