As the saying goes, You can lead a horse to water but you can't make him drink. Last July I discovered how true this is. Tonka and I were at a USDF dressage show where the temperature soared above 90 F, the sun was unrelenting, there wasn't a breeze and there was no shade. Despite that, my good little horse put in an effort that earned us two second place ribbons.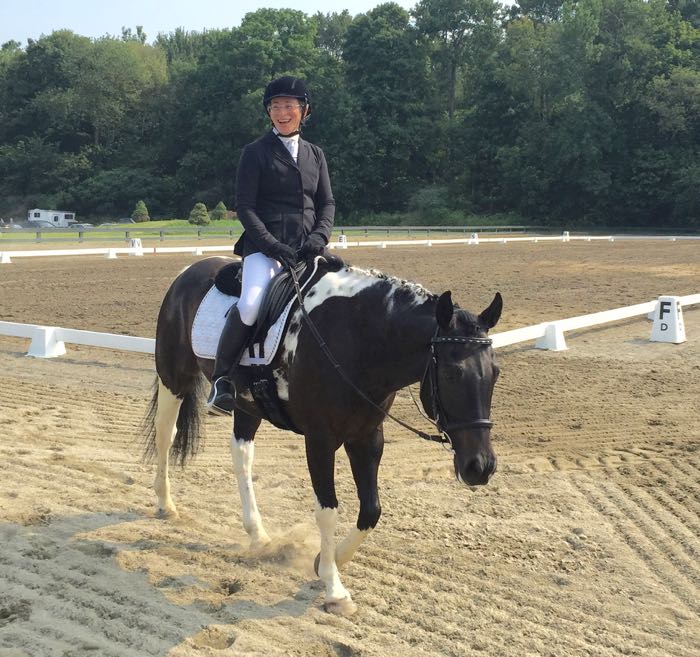 Or course, I'd brought plenty of water for him. Which he refused to drink. When a horse doesn't want to drink, there's nothing much you can do. I tried sloshing some on his lips. He turned away. I tried offering it from my hand. Nope. Finally, I handed him ice cubes from the food cooler. Those he munched on. It was enough to keep him from overheating and getting dehydrated, but I knew I needed to figure out a way to get him to drink when we're away from home.
I'd heard that if you put treats in water, that your horse will go "bobbing for apples", and then will drink. This sounded like a brilliant solution. I put a quartered apple in his bucket in his stall. He took a look at the apples floating in his water and turned his back to it. Apples are his very favorite treat, so I knew this was not the simple fix that I'd hoped for! But I wasn't about to give up. I could train this.
I put a bucket of water in front of him. He wasn't interested.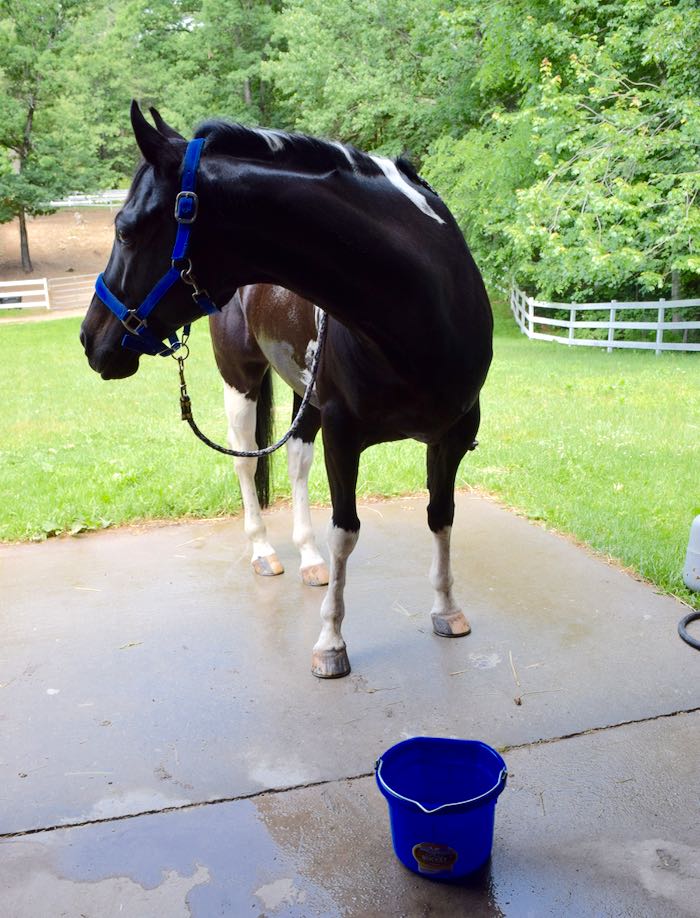 I fed him a chunk of apple. Then I fed him one lower, and another, lower again, until the apple was level with the bucket. He thought it was weird to get a treat there, but he does love apples, so he munched away.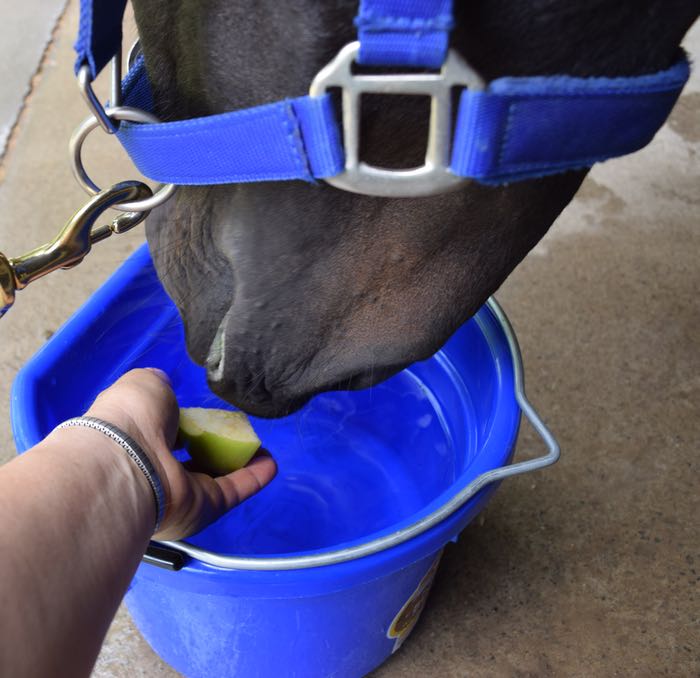 Next, I held the apple at the water's surface. He grabbed for that. Tonka made a face at the wet apple. But he ate it.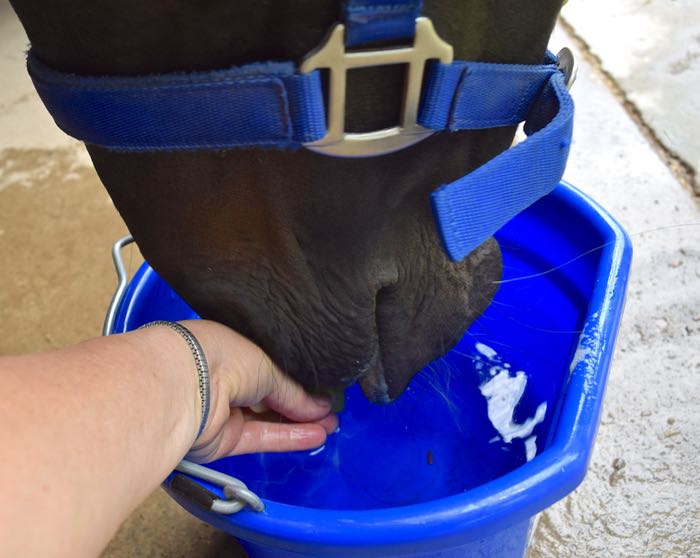 I repeated this a couple of times until he was comfortable getting his lips wet while eating.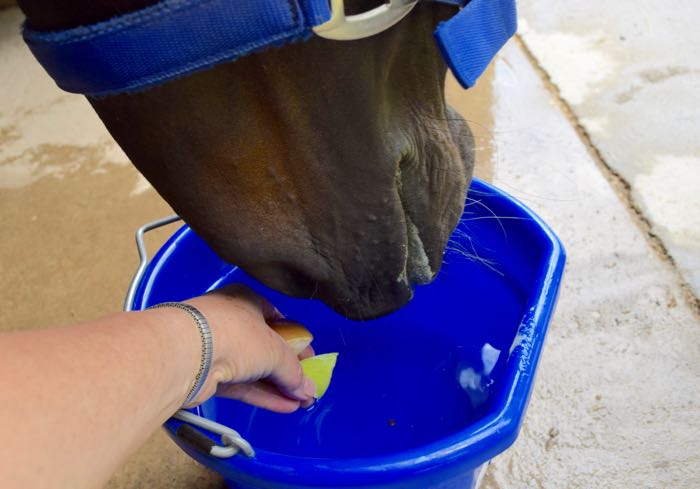 Next I let a couple of apple pieces float on the water. Tonka looked at me with that Are you serious? expression. He tried to bite the apple, but it skittered away. He eyeballed me again. Then he went bobbing for apples.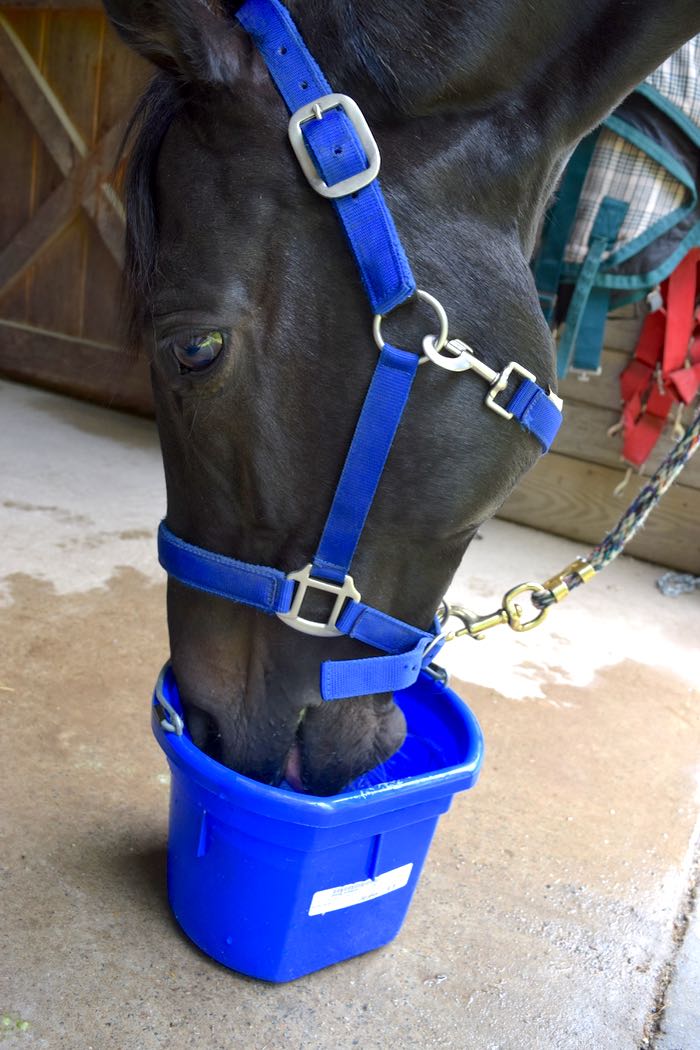 And then he got into it with lots of splashing and lip wiggles.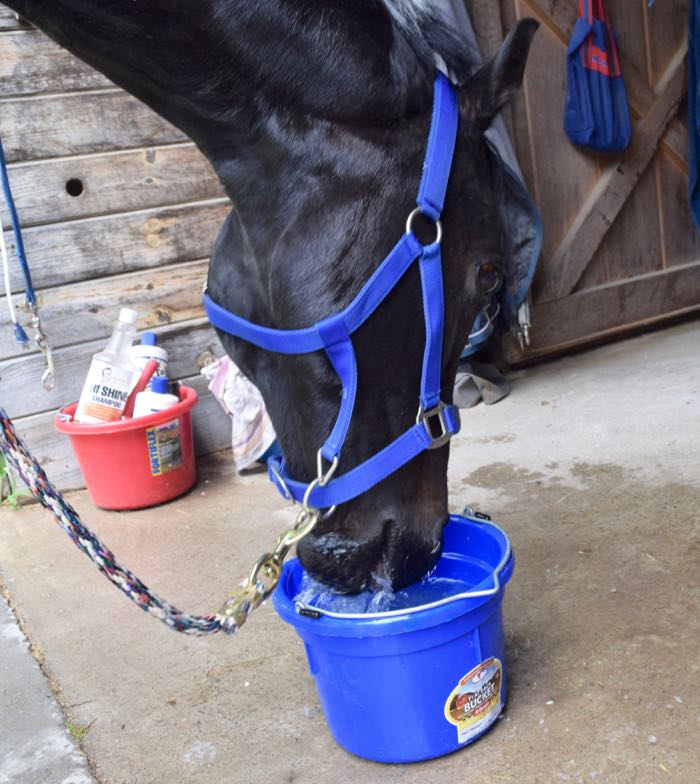 If I hadn't broken this down into incremental steps, and made each one rewarding, Tonka would never have gotten his lips wet, not even for apples.
Yesterday we went to a show. It was hot. His bucket of water was in the shade just inside of the trailer. He wasn't interested. So I floated a quarter of an apple in the bucket. He bobbed for apples, and then he had a long drink.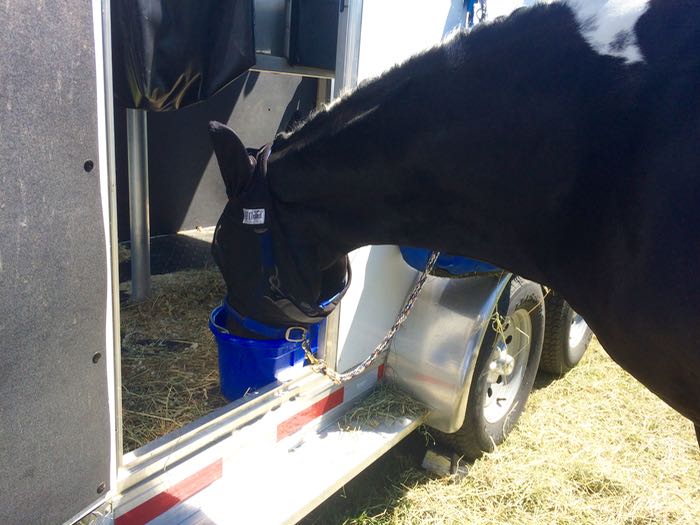 It was a fine day. Once again my good little horse did his best, which was enough to get two second-place ribbons, earning higher scores than a number of horses that were far bigger and more athletic than he is.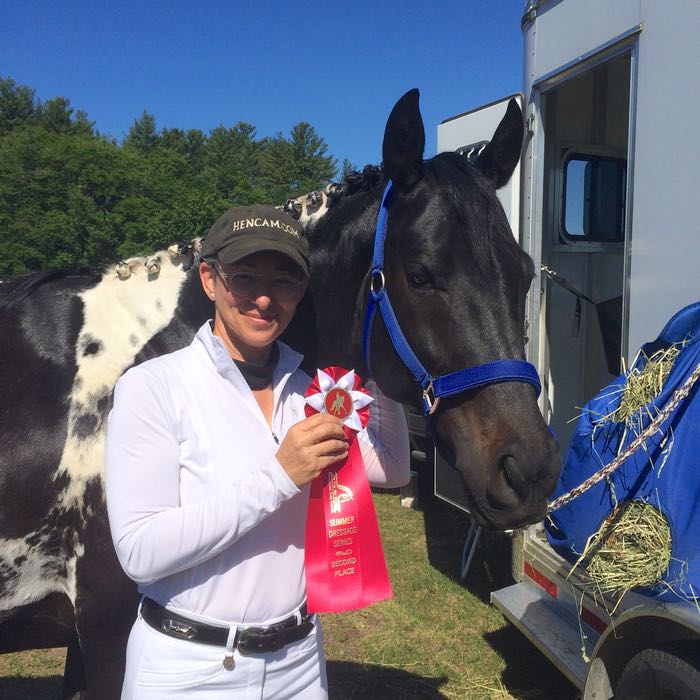 It was a satisfying feeling, but made better with the knowledge that we arrived in good shape, and left hydrated and happy. So, let's revise that old saw to With a little training, you can lead a horse to water and you can make him drink.