Some people meditate. I graze horses.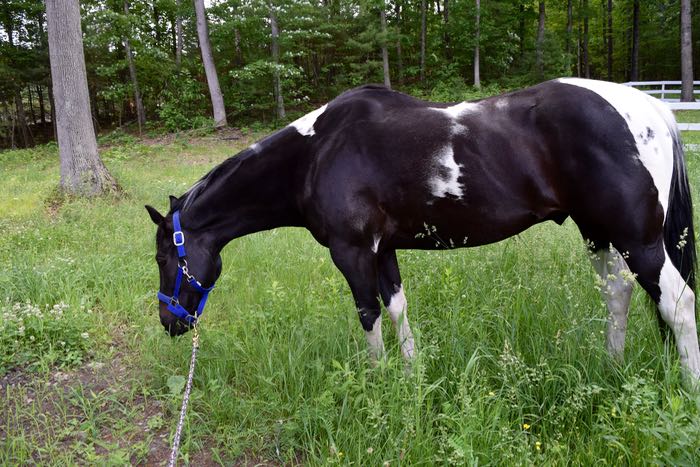 There's something about a horse eating grass that is calming and centering to me, which is ironic because a horse has huge teeth that he uses to rip and tear. It's noisy and there's nothing dainty about it.
At Tonka's barn there's a grass paddock that we can turn our horses out in for up to a half hour each. Longer than that and they would soon wear it down to dirt. But even if I do let Tonka out there for his allotted time, I still take him out for a session of hand grazing. It's as much for me as it is for him.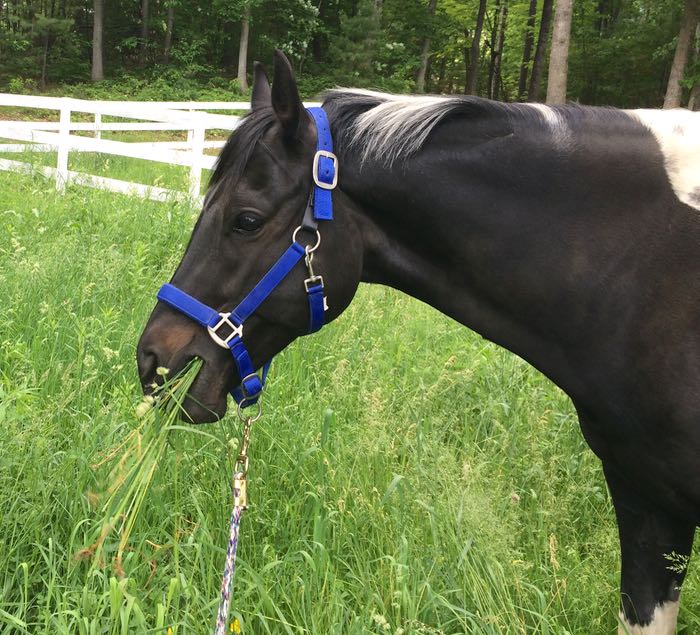 In all honesty, I can't bear those meditative moments at the end of yoga class. They make me tense! But, I can stand absolutely still, with my hand on a rope attached to a horse that's eating grass, for ages. It's my zen zone. My mind fills with peaceful munching. Bad news fades.
It doesn't have to be my horse, either. This is Zak.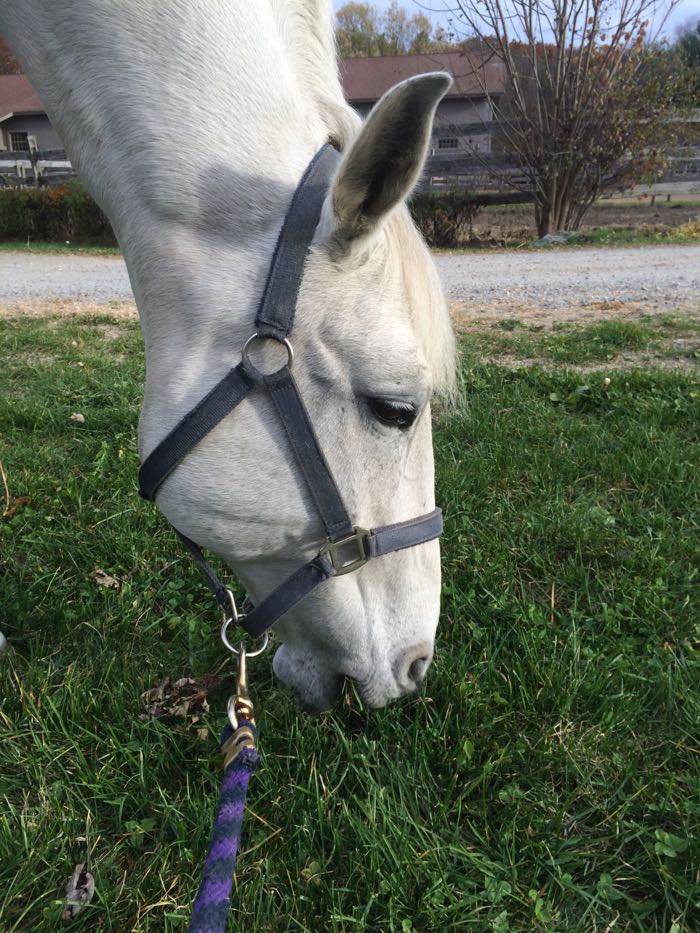 Here's another short video clip of Tonka grazing. I hope that it gives you a little peaceful moment, too.