I'm working on a blogpost about training theory and how to introduce a positive approach to riders and horses who are still at traditional barns. I'm thinking about behavior and reinforcement and what's really important. At the same time, I'm preparing for my first recognized dressage show of the season this coming weekend. I'm fine-tuning Tonk's canter departures and turns up the center line. Sometimes the big picture gets lost when the task at hand is all about precision and the pressure is on. I was looking over photos to use for my blog and I came across two that put it all back into perspective for me. As a trainer I focus on what is rewarding to the horse. But what about me?
I stable Tonk at a barn with only a few boarders. I'm often the only one there. A couple of weeks ago I arrived on a chilly late afternoon. The sun was streaming into the windows. Maggie, a horse who knows how to relax, had positioned herself to make the most of the waning sun.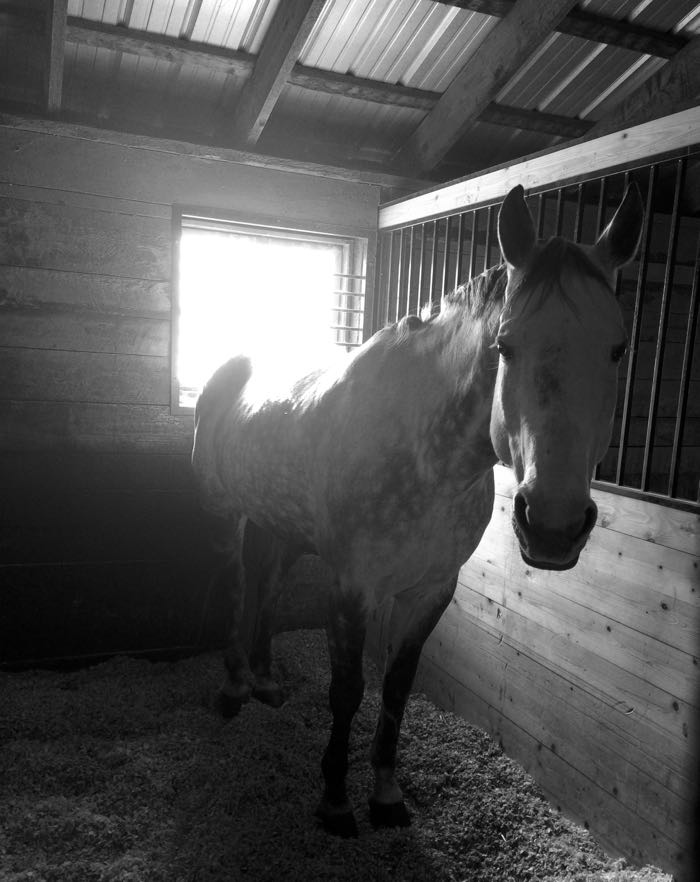 Cider opted for warmth on his head.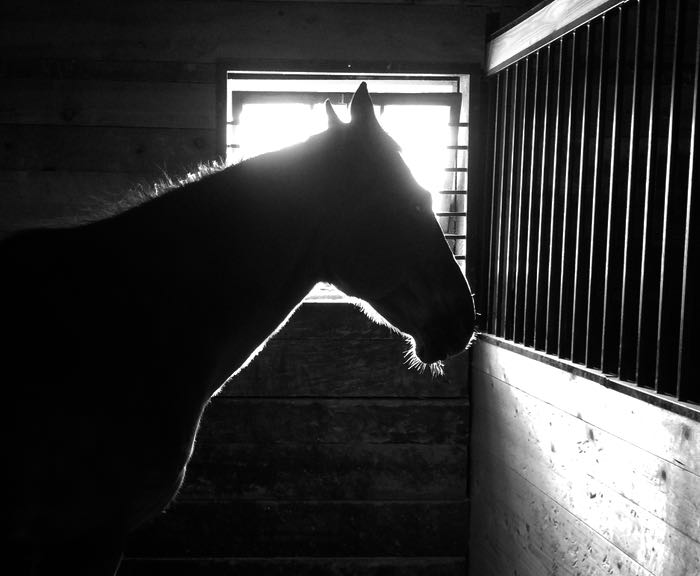 This is my reward for all of my hard work – a barn of content horses dozing in the late afternoon sun. Of course I still want that perfect trot to canter transition, but the big picture? This is it.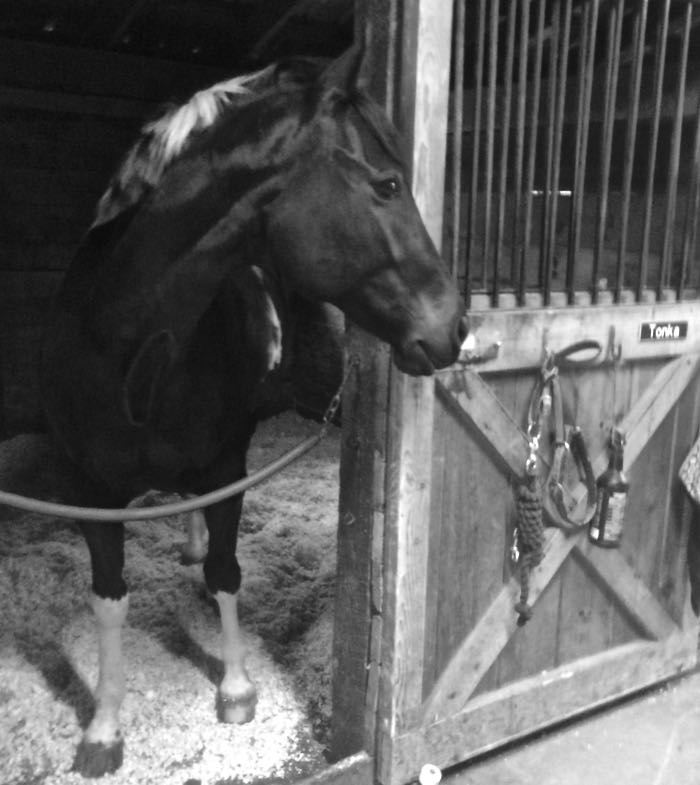 What's your favorite place to have quiet time?