When and why it starts is a mystery. For many of us, our love of horses seems as much a part of our selves as our physical pieces, like our hearts and our feet. For the first seven years of my life I lived in a suburban house on a quarter of an acre in New Jersey. My parents had no interest in pets, or even in wildlife. Hedges were trimmed, the lawn mowed, and the natural world was mostly ignored. There was no reason for me to love horses. There was no reason for me to know what a horse was. And yet one of my earliest memories (was I three?) was going into forbidden territory, across our lawn and onto our neighbor's (who we were not friends with, something I was somehow aware of) in order to hug their cement donkey. Some yards in New Jersey had lawn ornaments of deer, or Greek goddesses on pedestals. This neighbor had a burro. Flower baskets straddled its back. If I looked at it just right in the glaring sun, that donkey was alive. It wasn't a horse, but it was equine. Close enough.
This is what I saw when I looked at the donkey.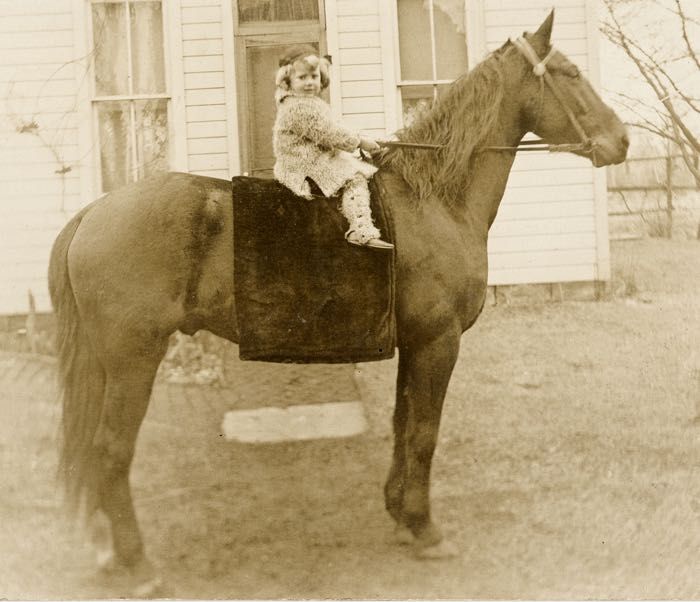 I know nothing about the history of this photo (it's from my collection of vintage horse photographs) but I know everything. Look at that kind horse, standing calmly yet boldly looking at the world. Look at that little girl, in her wooly outfit, sitting securely on this massive animal, secure, confident and ready to go. That's horse love. Do you remember when it started for you?