The Goat Boys are ancient. Twelve years of age. I've been told by their veterinarian (a woman who specializes in goats) that every year past eight is a gift. For most of their lives they lived in my backyard at Little Pond Farm. When I moved to Maine they came here too, and settled into Noisy Farm, a lovely little place ten minutes from Turtle Hill. There they have goat friends, ducks, horses, and other beings to keep them company, as well as Kim, who dotes on them. Kim and I didn't think they'd make it through last winter, but they did, and even thrived over the summer. Pip and Caper have few teeth left and they feel bony, like old animals do. But they seem happy.
The Boys are as sweet as ever.
Here is Pip, who likes to take whiffling breaths of my face.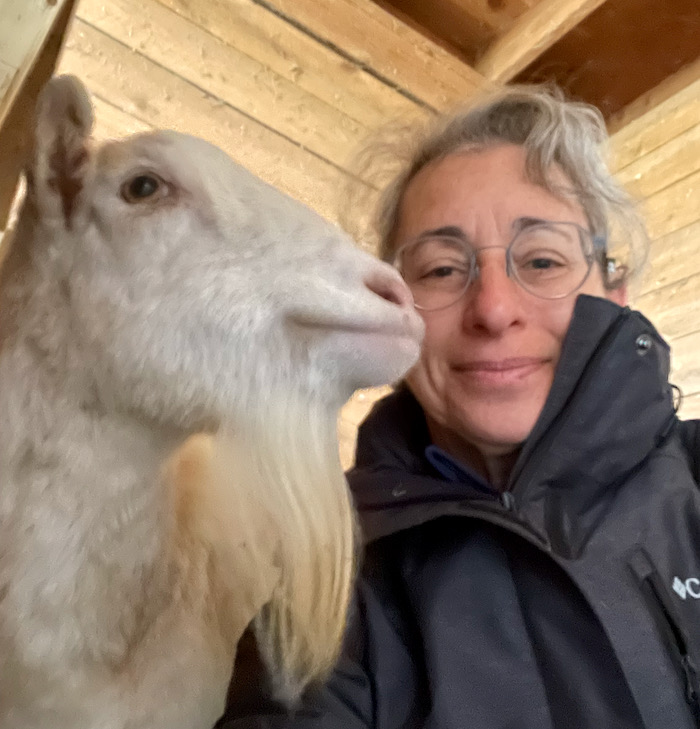 To compensate for their aging teeth they're fed soft grass hay and also bagged chopped hay. They're keeping just enough weight on their frames. Goats warm themselves from the inside out. If they have enough forage fermenting in their bellies, they stay toasty. They also grow thick and dense winter coats to trap that heat in. This year Pip and Caper's undercoats are sparse. They're now too old to make their own winter coats. They've been shivering.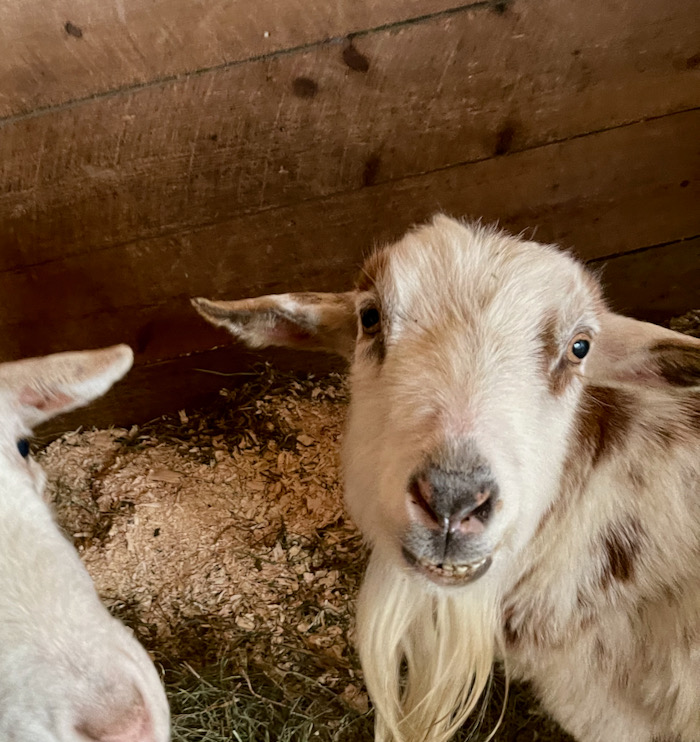 So I am buying them coats. The same company that makes blankets for horses makes jackets for goats. Here is what Tonka wears. He's not so old, but he also doesn't grow in enough of a dense fur coat to keep him warm in Maine. He likes the comfort of a windproof and thick blanket. This is his lightweight coat. He also has a medium and a heavy. He has better coats than I do! Goat coats come in only one version, but having a windbreak and some padding should keep the Goat Boys comfortable this winter.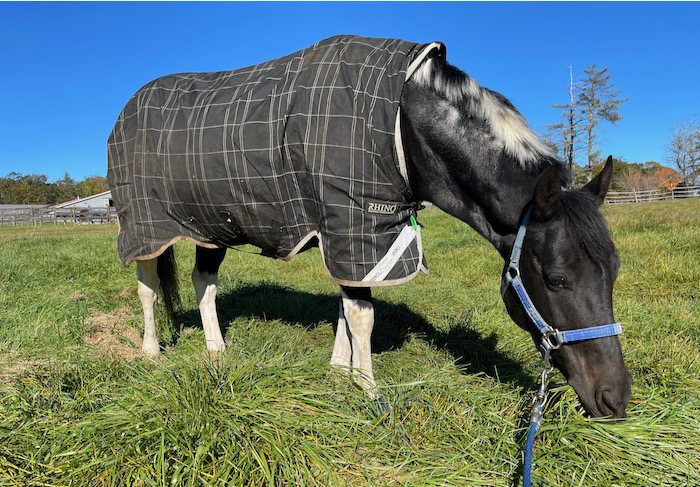 I'm optimistic that the Goat Boys will appreciate what the coats do for them, and that they won't turn them into games – goats like nothing better than puzzles to dismantle. I'm hoping that the coats will arrive in the next couple of weeks. Follow me on Instagram, where I'll be posting photos of Pip and Caper in their winter garb.