Yesterday Tonka and I trailered to meet our friends Maggie and Michele at Pipestave, a gorgeous chunk of conservation land that has horse trails and cross-country jumps. We haven't seen each other for more than two years. The horses were pleased to reconnect. Note that neither horse needed to stop chewing to voice their greetings.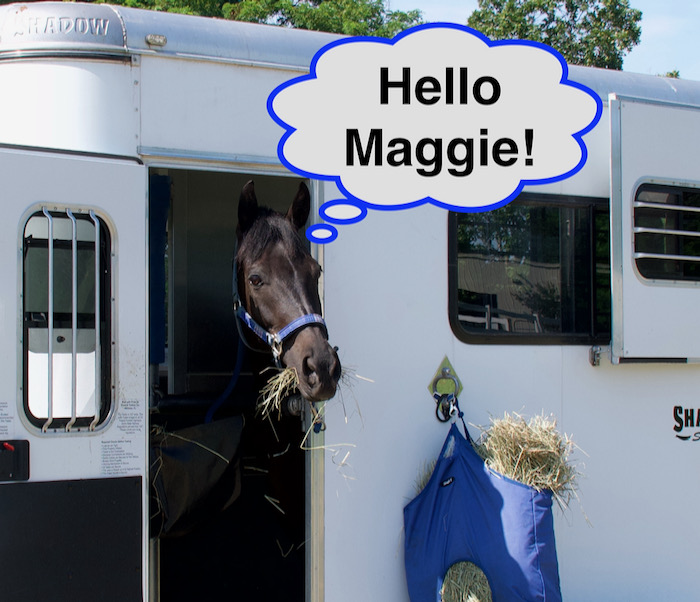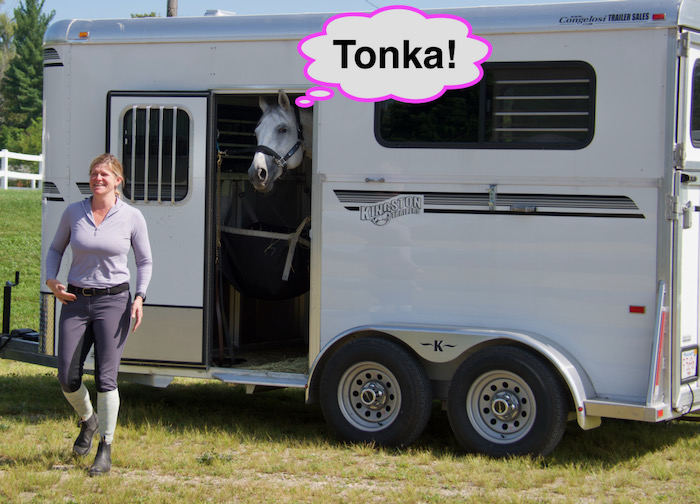 We all met years ago at a dressage barn. Maggie and Tonka used to share a paddock, and their stalls were next to each other. Buddies. We eventually ended up at different barns. Much to our surprise, both Michele and I have taken up jumping. Michele now boards at an eventing barn. She has no desire to jump fast and big, but both she and Maggie have a blast trotting over small jumps out in the fields. They even compete! I ended up at a hunter/jumper barn, so all of Tonka's jumping has happened in an arena, over stadium jumps. Jumps with bars that are resting on cups, so that if you rap the rail with a hoof, it comes down. Unlike logs which don't budge. Pipestave would be perfect place for Tonka to see what it's like to jump solid fences out on rolling terrain, with grass underfoot.
We bypassed the bigger jumps.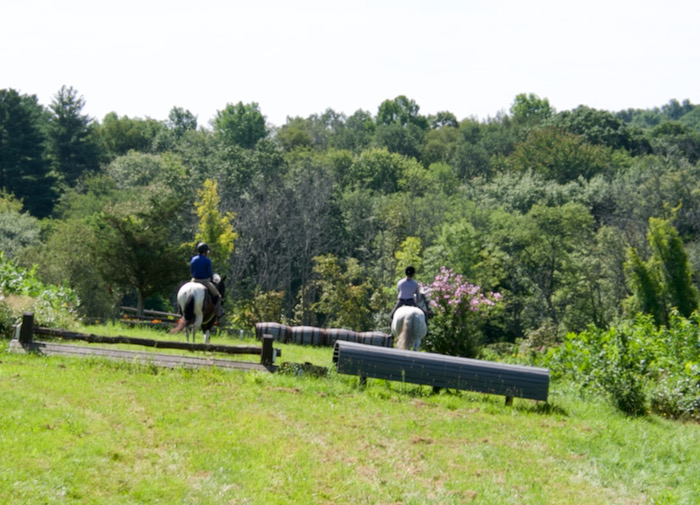 I walked Tonka over this log, then turned around and trotted him towards it. He could have stepped over it, but after his initial surprise, he put in a good effort.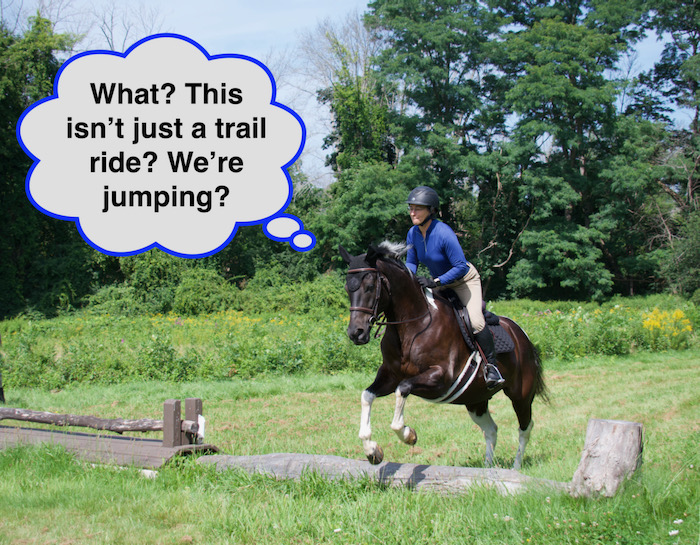 I turned him around to trot over it again. I gave Tonka his head. Thought it'd be good for him to figure out what to do without a lot of micromanaging from me. He did have ideas.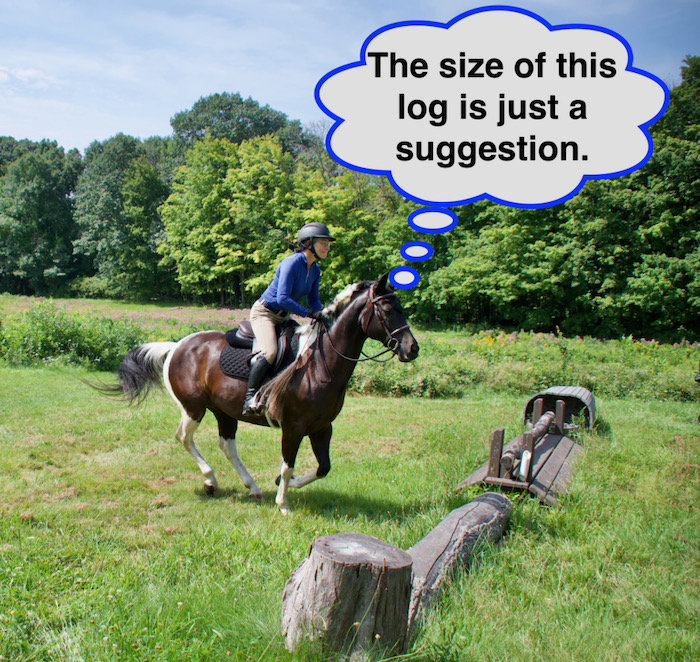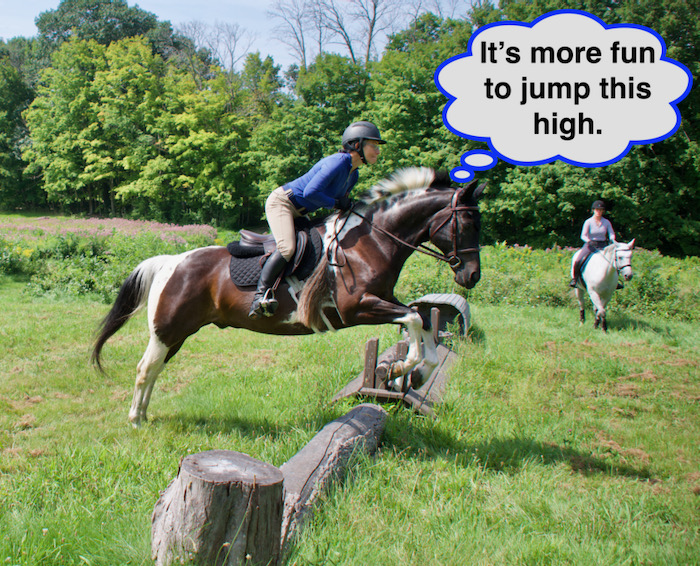 We tried another log. Once again, I walked Tonka over it, then I approached it at the trot. Although one end was flat on the ground, the other had a bit of a gap. That was all the excuse that Tonka needed.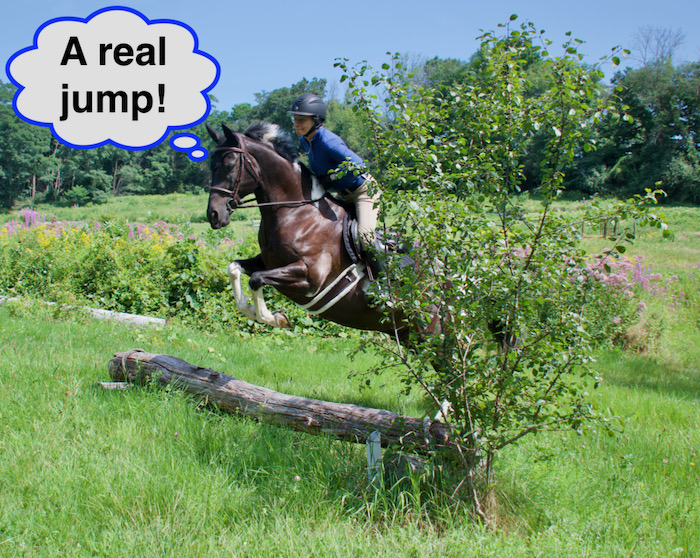 Tonka seemed to be taking the jumps bigger and bigger, so I slowed the pace and asked Tonka to please simply trot over the logs. He acquiesced. Sort of.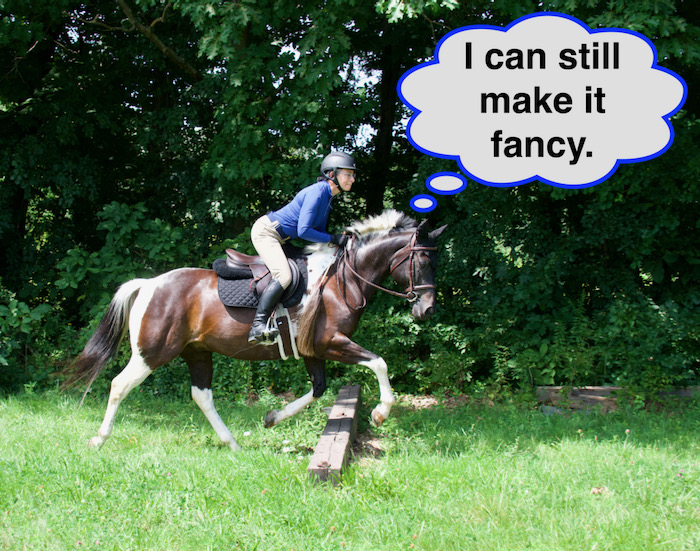 Tonka had his sights set on bigger things.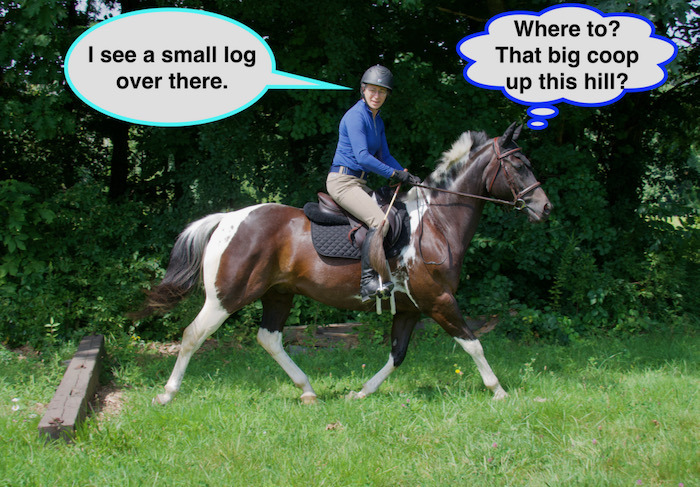 He might have been ready, but I wasn't! So we did this.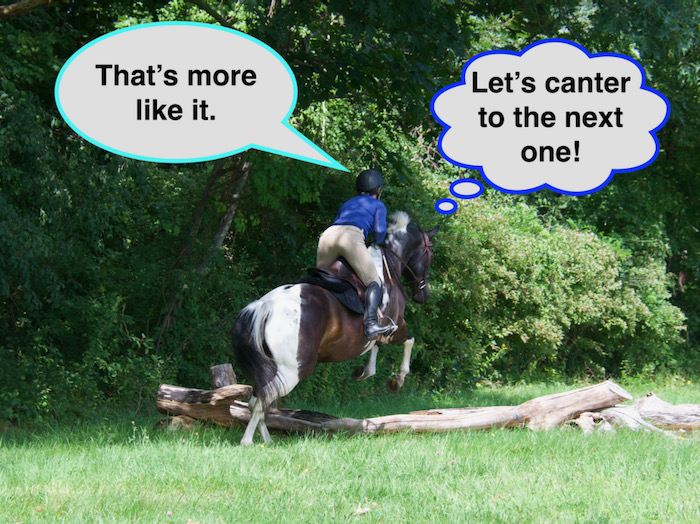 Tonka had a good idea, but the footing was too soft for us to gallop around. Instead, we trotted a few more small logs and called it a day.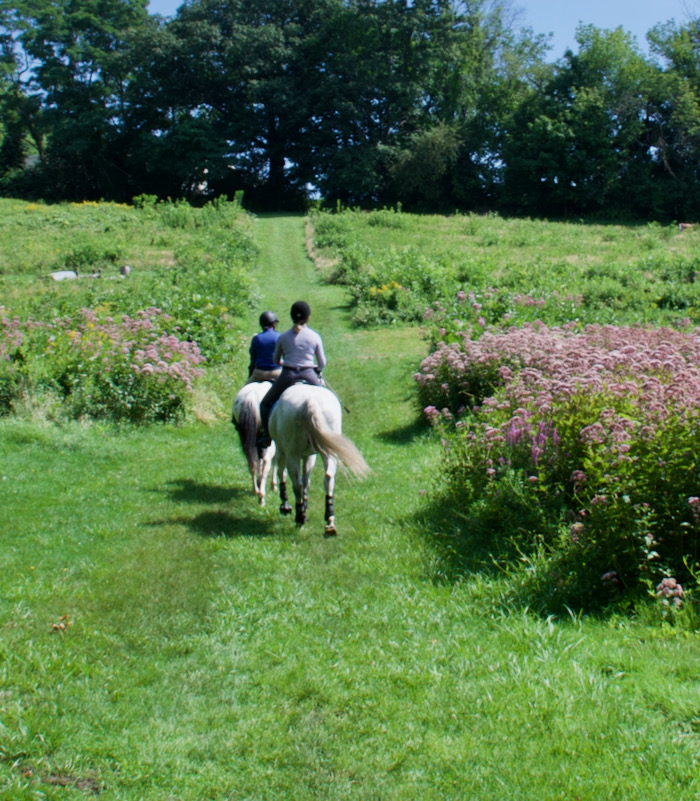 It was a very good outing.