Tonka turns 15 today. In terms of age, he's caught up with me. We're both past our athletic prime, but we still have a lot of active years left. We've got arthritis, tight muscles and some twinges, but prefer to be moving and doing interesting things rather than sitting around.
I met Tonka in November of 2013. I got to try him out in a blueberry barren in Maine. I thought that I was getting a trail horse. Who knew that seven years later, we'd be back living in this state? And doing so many more activities than what I'd planned on?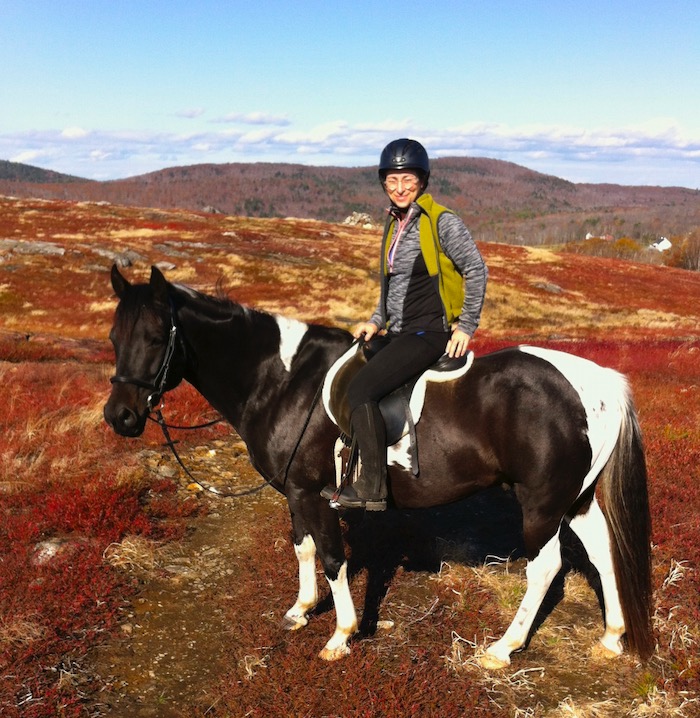 When I first got him, Tonka was a bit stand-offish. It took a couple of months for him to decide that I was his person, but once he did, he committed to this relationship.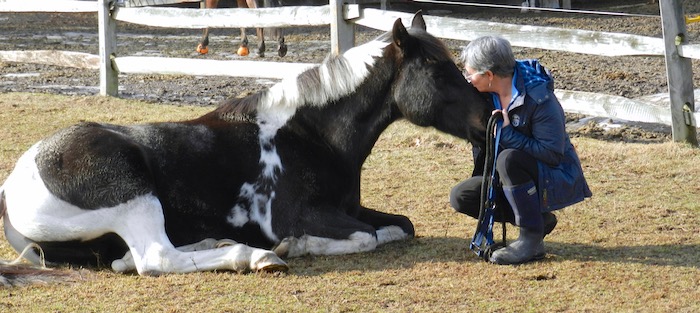 Tonka is game to try most anything that I set in front of him.
Trails. Just the two of us.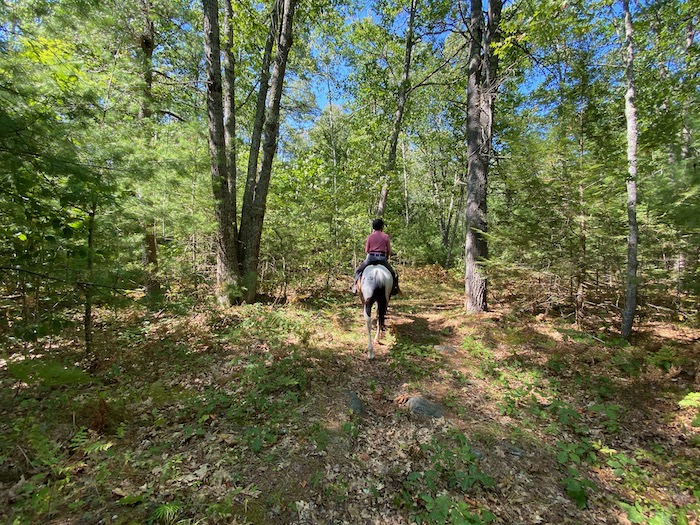 I never tire of this view between the ears.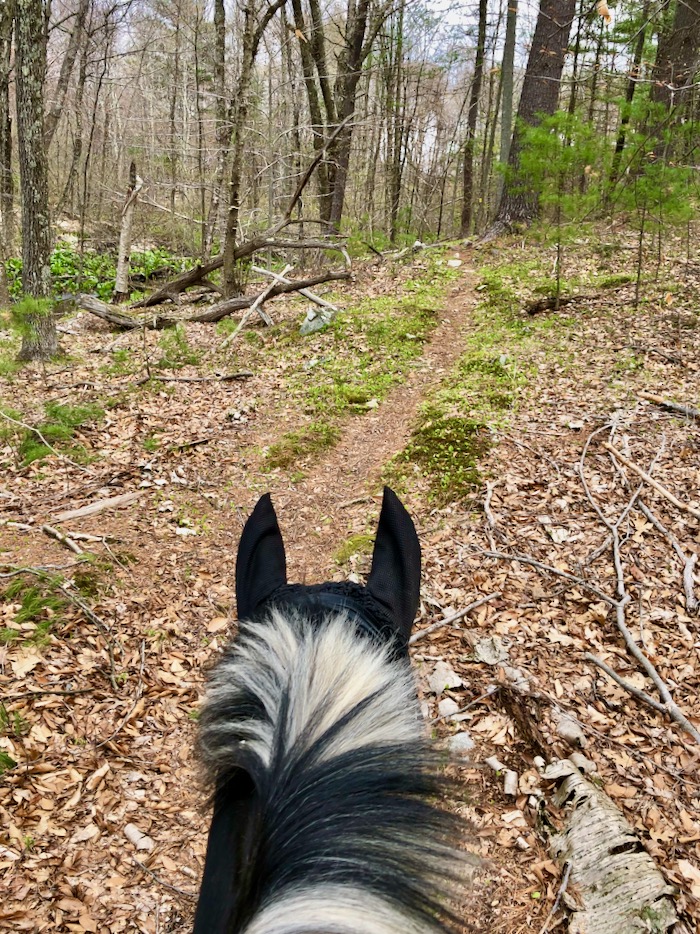 We've done trail challenges. With a little communication from me, balloons and pool noodles don't faze him.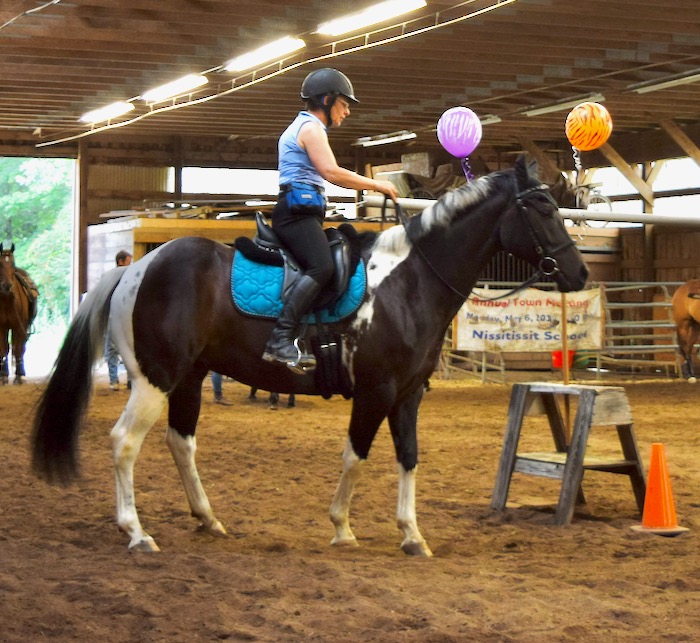 Tonka works at liberty, but is also fine when wearing gear.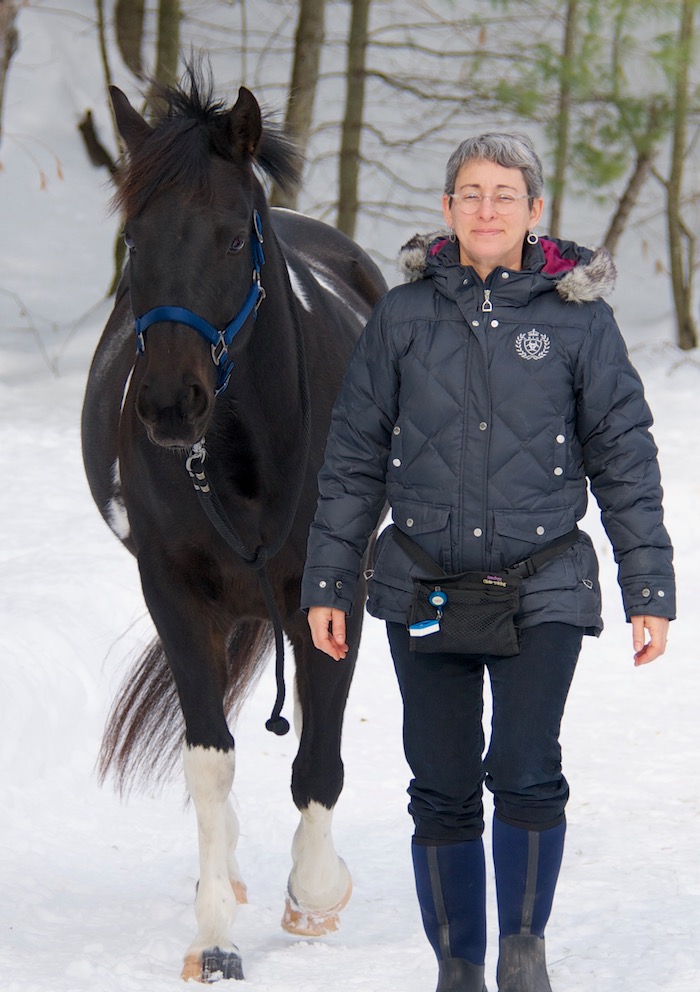 He gets his mind into the precise discipline of dressage lessons in the ring.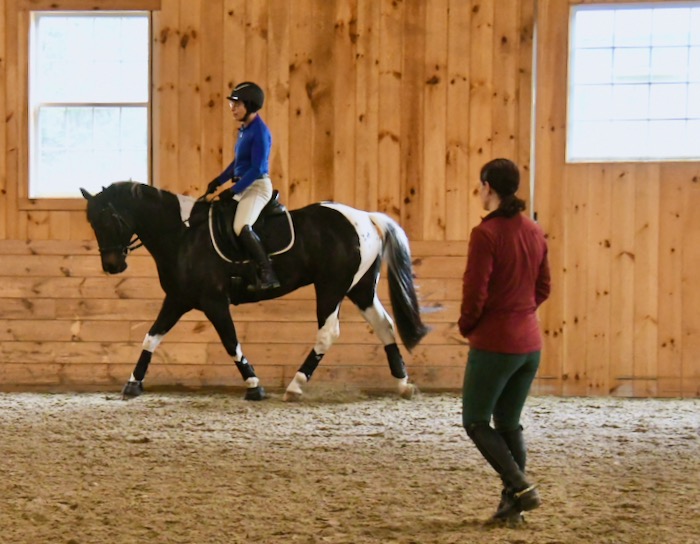 Dressage in the field.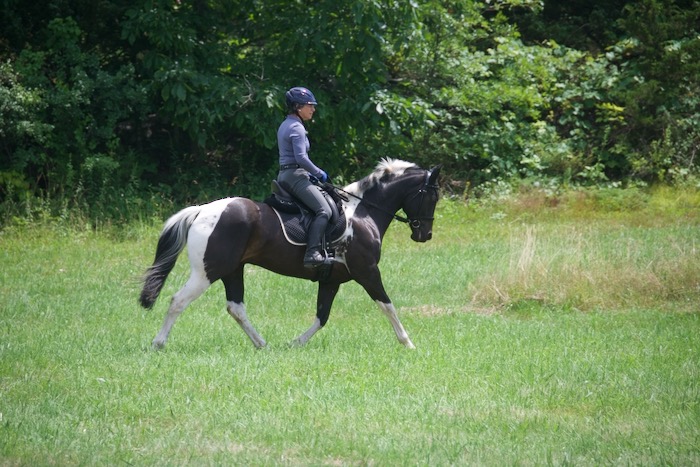 Dressage in the show ring.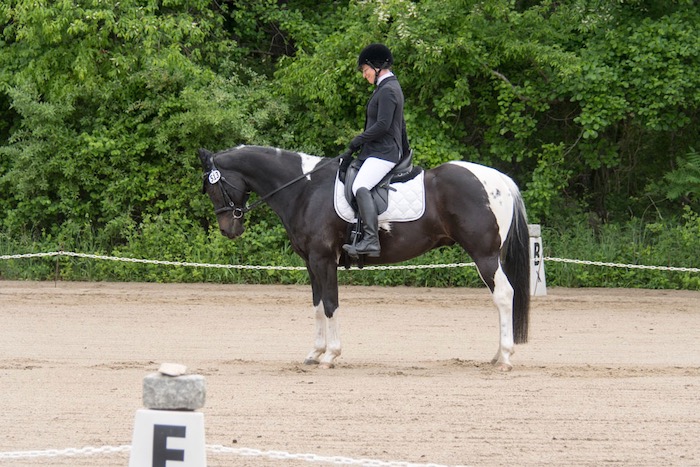 Tonka self-loads, optimistic that wherever we go, it'll be worth the trip.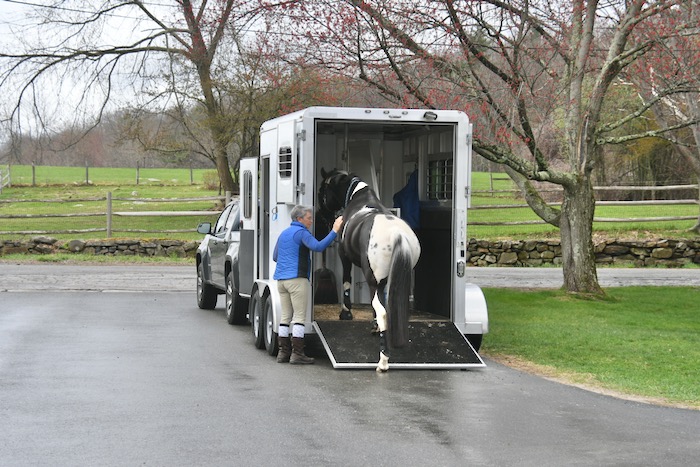 Even if he doesn't take it seriously.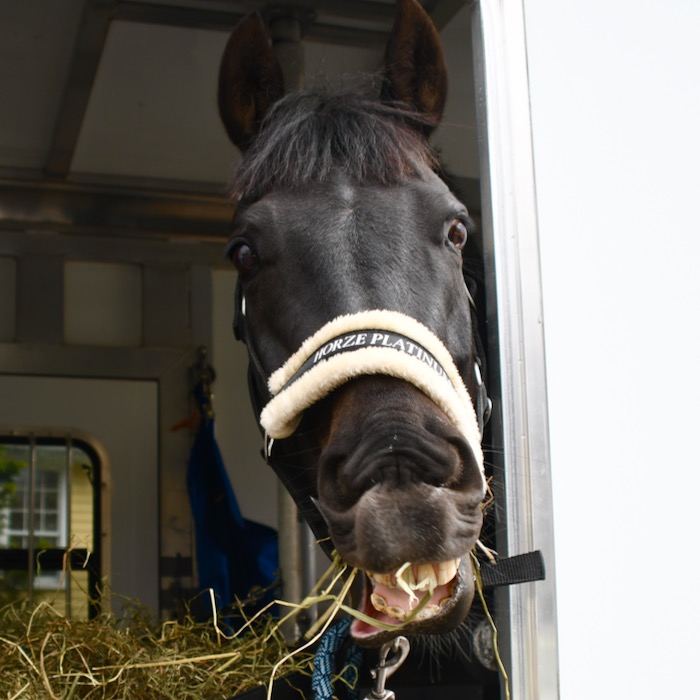 We've won plenty of ribbons. I care about them. Tonka keeps my perspective on the right track.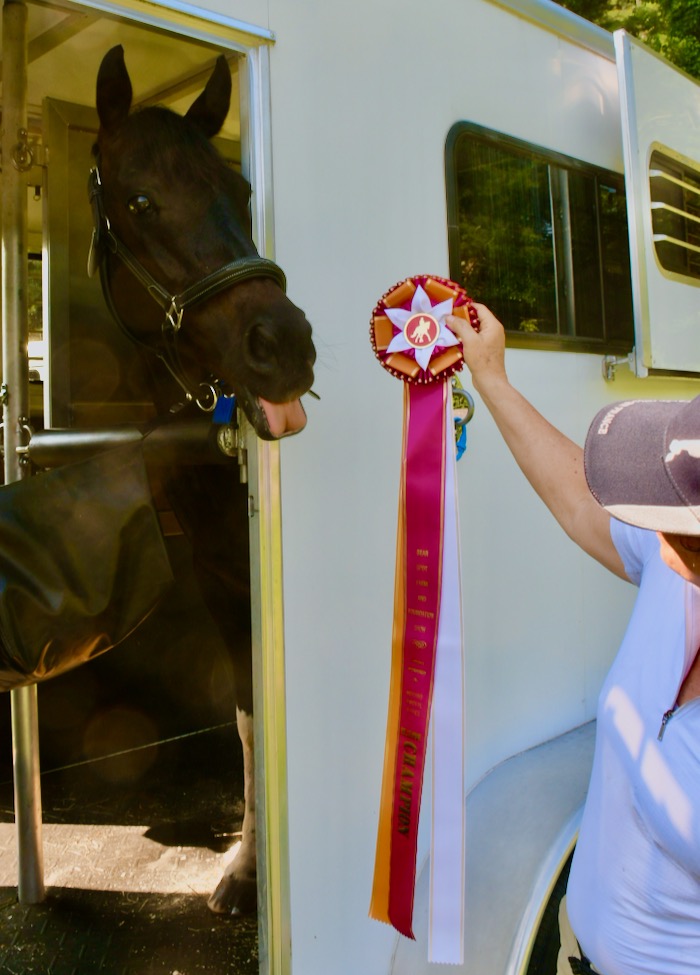 Last January, we started to take jumping lessons. Tonka has been a tad…ahem… eager.
We're learning to get over the obstacles in a more appropriate way, but without a loss of the enthusiasm.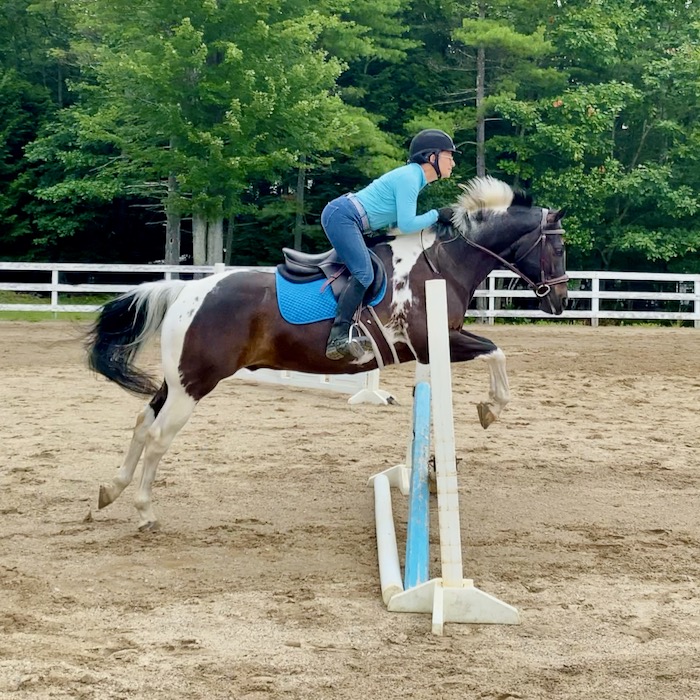 We've even started showing over (small) fences, and winning ribbons! Which, once again, I care about but Tonka does not.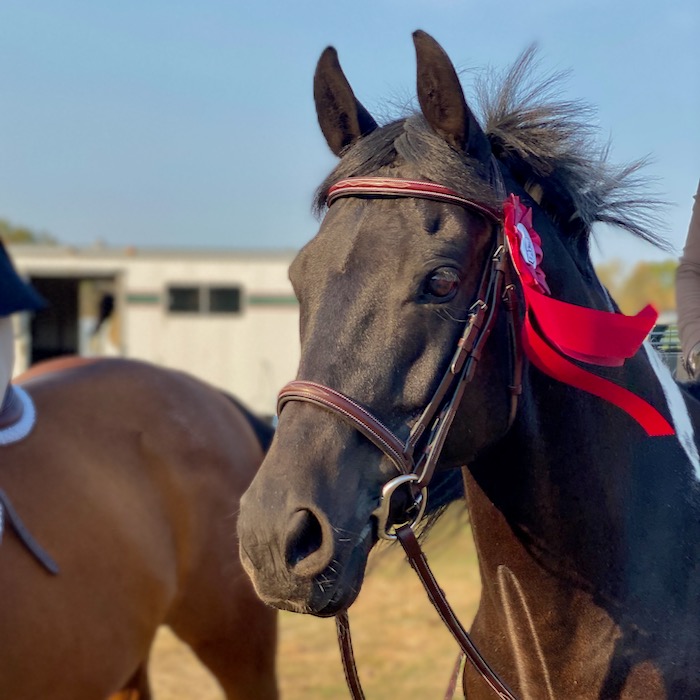 What matters to both of us is that I'm his person and he's my horse. He's happy about that at the show,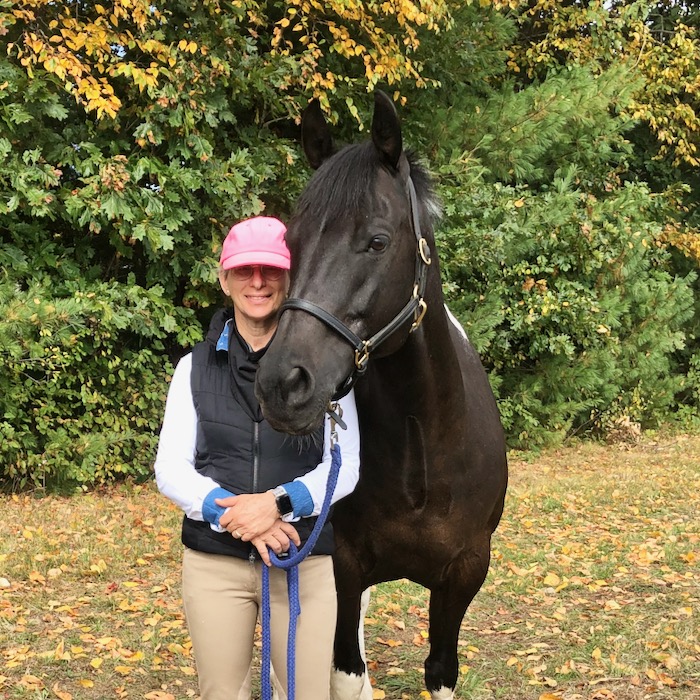 when I'm hanging out in the field with him while he grazes,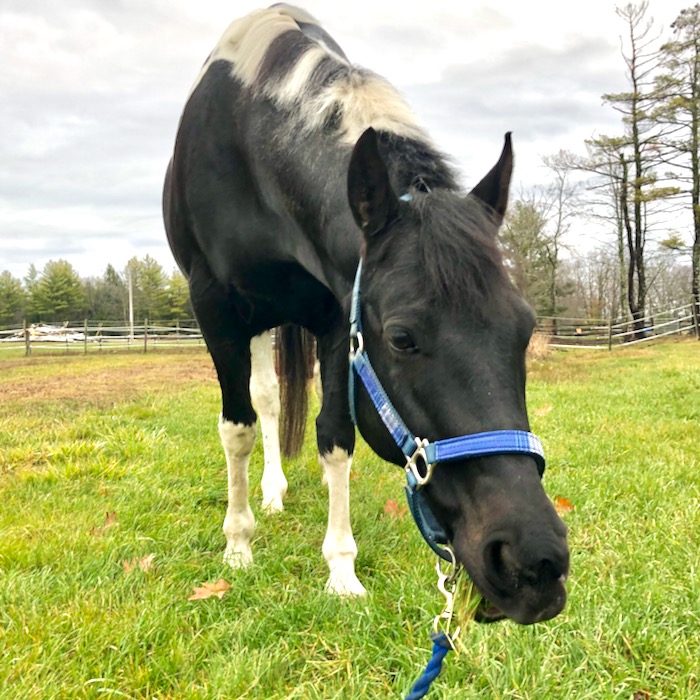 and in the barn.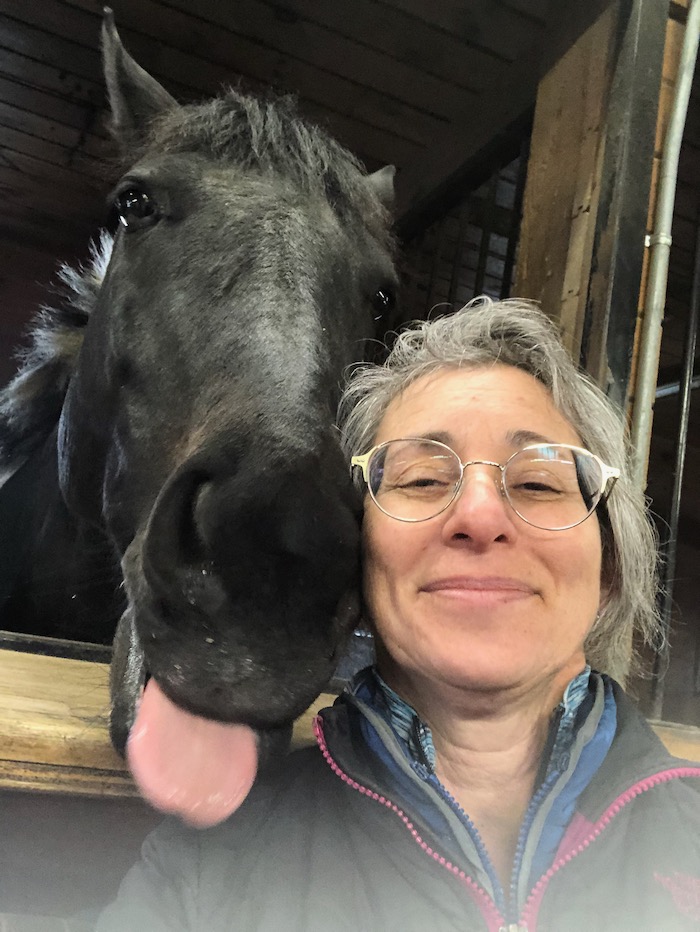 Happy Birthday, Tonka!