This has not been a good morning. At 8 a.m. I had a flat-to-the-rim tire. Steve had to cancel a phone meeting to come and help. He tried to change the tire to the spare, but the flat wouldn't budge. Perhaps the wheel was damaged? This was in 20° F weather. We called a tow truck.
On the plus side, when I got the flat I was driving to the car dealership for my truck's routine service and tire rotation, so they already had time slotted for the repair! Also in the positive column is that I'd bought this set of tires from them a few months ago, so it's under warranty. Whew! Also to be appreciated is that today is Tonka's day off, so that I didn't have to miss scheduled barn time.
Despite looking at the bright side, it was still a not very good morning, so I thought I'd post some good stuff in my blog to reset my perspective.
Here. Look at this head. Just gazing at this photo erases some of this morning's frustration.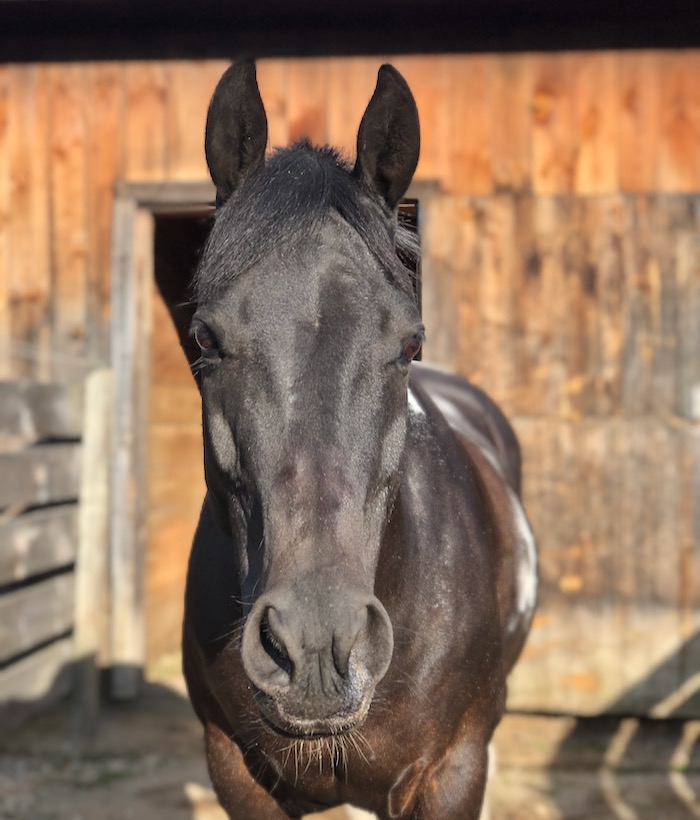 2020 has been a good year for my horse. Look at that calm and content countenance. (Isn't it great when I can write such alliteration and it doesn't sound affected?)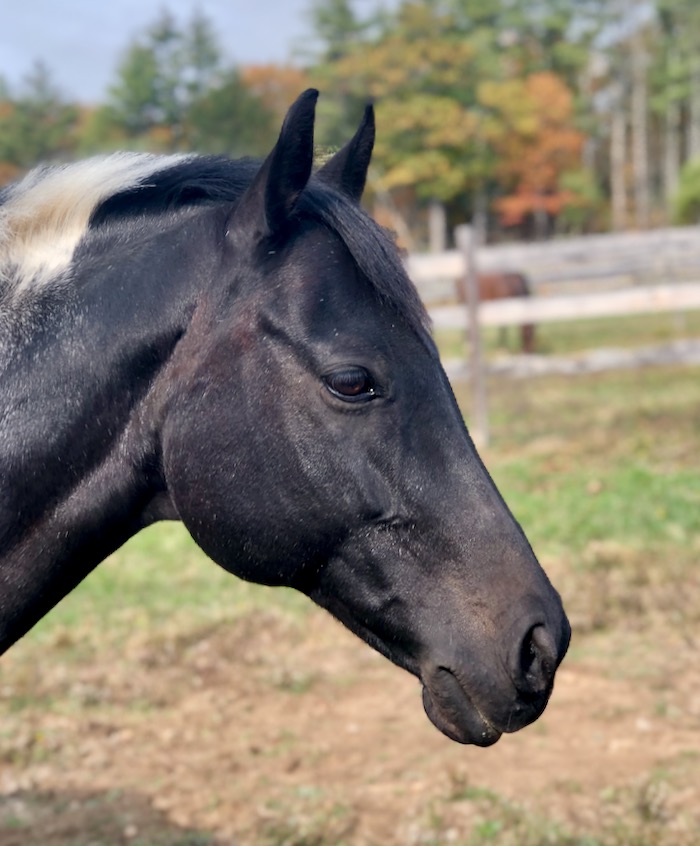 Tonka has been having a blast learning a new sport. (Steph says we can start raising the jump height.)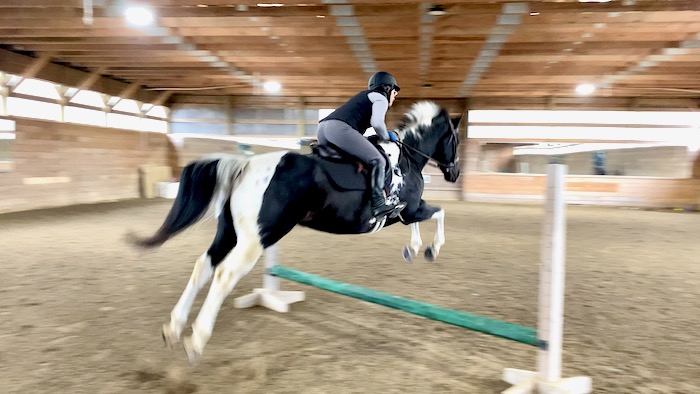 A bonus has been that this fall the foliage has been particularly beautiful and the weather has been mostly excellent. We've been getting out. I've been able to trailer Tonka home to Turtle Hill. His athleticism has improved and he's now able to stay balanced at the trot and canter on hills.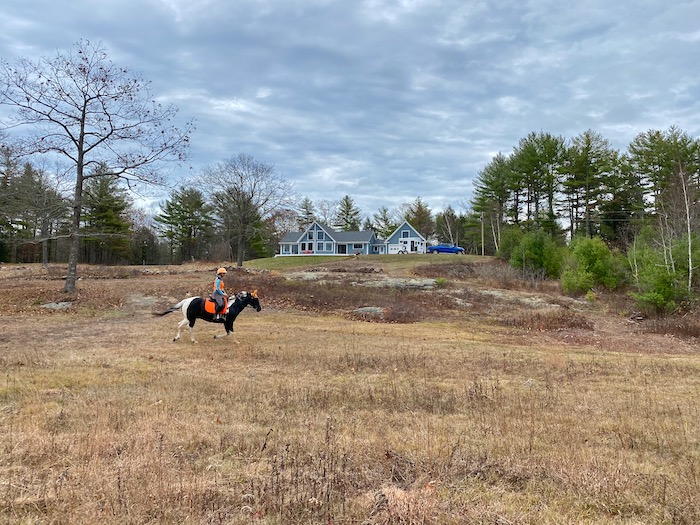 After riding, Tonka likes to take his good friend, Steve, for walks. Here he's leading Steve into the woods.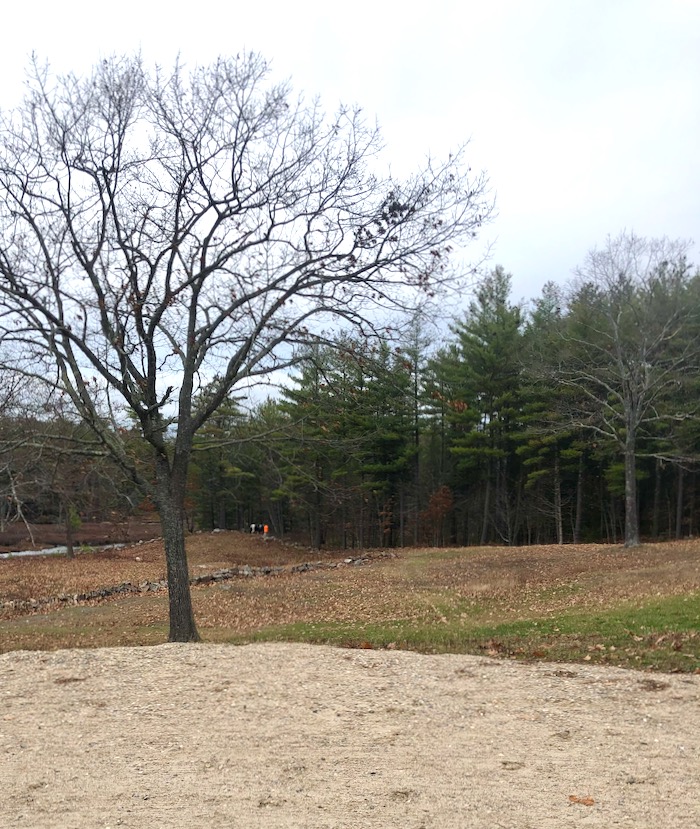 Tonka takes Steve to his special spot near the North Point. I don't quite understand this. I guess it's a guy buddy thing. But it's so sweet!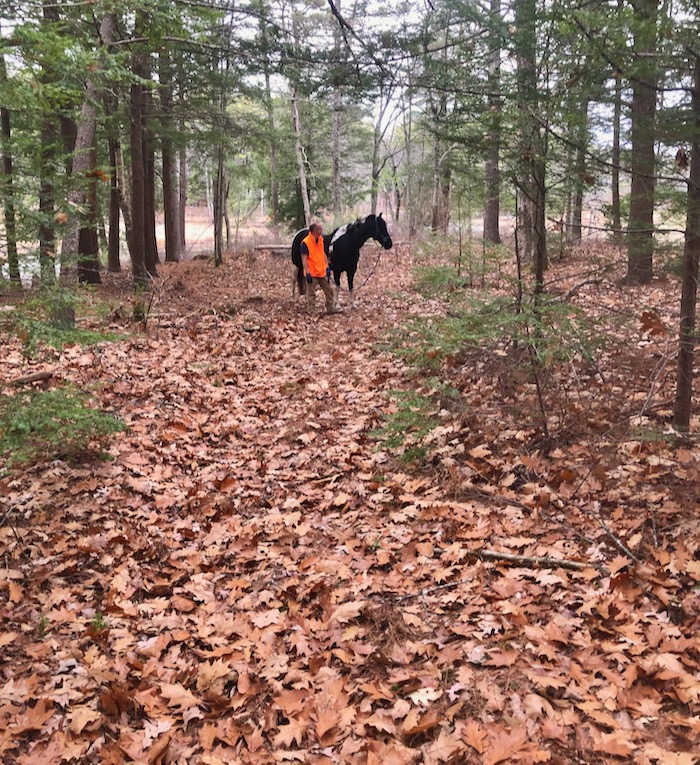 If thinking about my horse doesn't quite nullify this morning's saga, I can think about my neighbors. Like Po.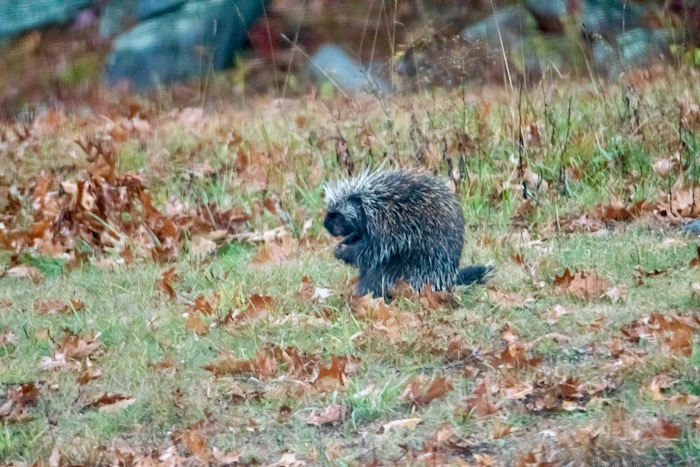 And, it's pie baking season. This is rhubarb and blueberry custard pie.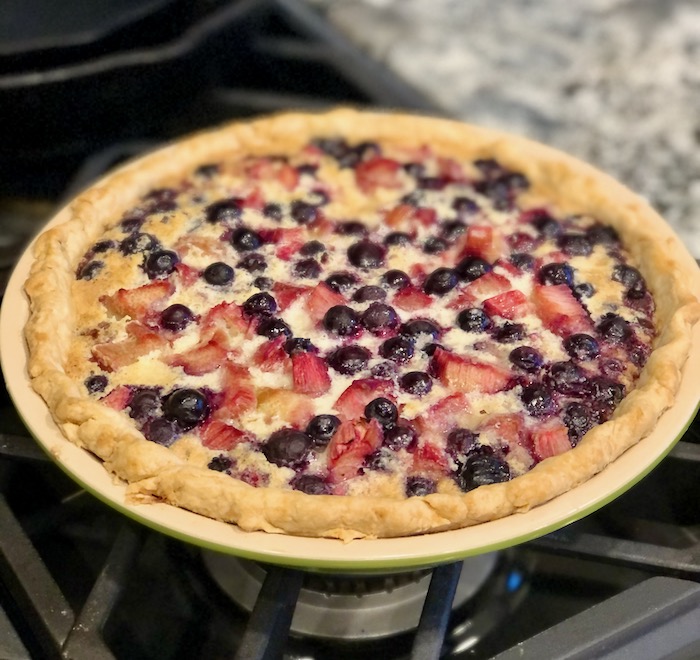 There! I think that my brain is back in the plus column.
How's your day going?