Thanksgiving isn't following the usual script. Instead of a house filled with friends for my annual Pie Party, it's just Steve and me. And Scooter. It's cold and raining outside. It's going to be one of these days.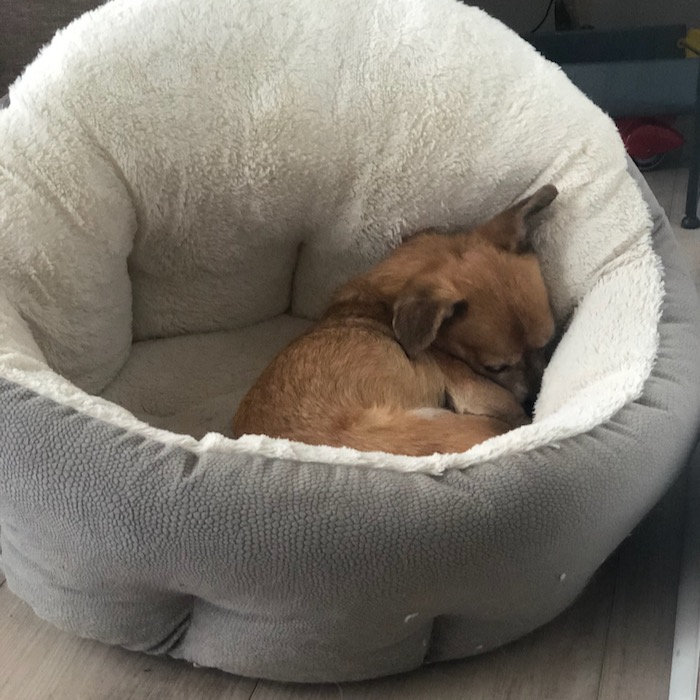 Po had her Thanksgiving early. Around Halloween the supermarket had a big display of pumpkins and I bought one for her. I set it out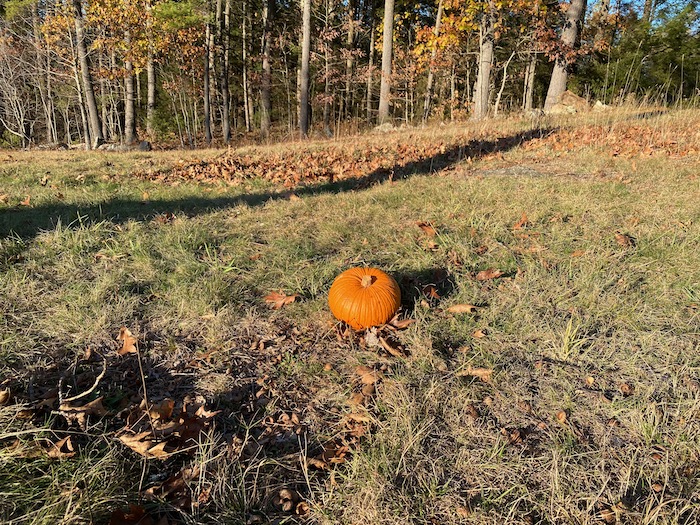 and she came. (Sound on to hear her munching!)
Over the course of a couple of days she ate everything but the stringy guts and seeds.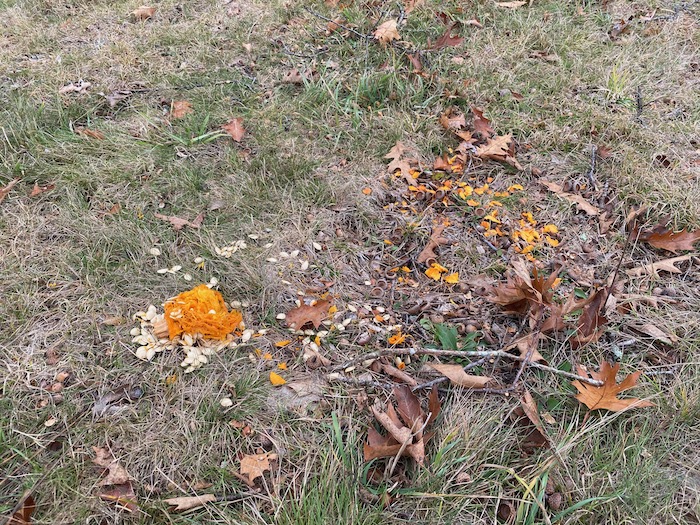 I don't have a crowd to cook for, but I won't go pie-less. Today I'll be baking a savory carrot pot pie, and an apple pie for dessert. Mostly, though, I'll be sitting on the couch, reading books that I got from the library yesterday. With a little dog on my lap.
I hope that you've been able to rewrite your script to something equally cozy and satisfying.
P.S. Keep an eye on my Instagram account for pie photos!