There is only so much training that you can do for the show ring at home. Some things that happen at the horse show only happen at the horse show. So last Sunday I trailered Tonka to a small, relaxed schooling show. The plan was to expose him to jumps that he's never seen before, in an unfamiliar ring, with a commotion going on that you can't replicate at home. Being a very small event, there weren't loudspeakers or general mayhem, or any level of stress in the people attending, which was good because there were enough distractions and new things to see. My trainer and I had arranged for me to do a jump school at 7 am, when the ring was empty of other riders. What would Tonka think of jumps with flowers on both sides and little gates?
He showed eagerness and not a twinge of fear.
He jumped in his usual fine form.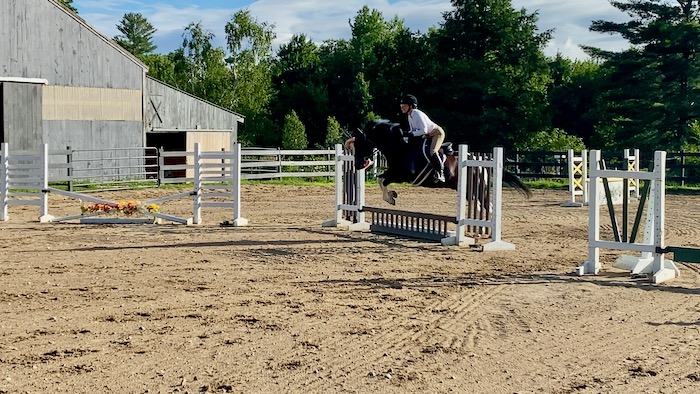 He had a let's do it attitude.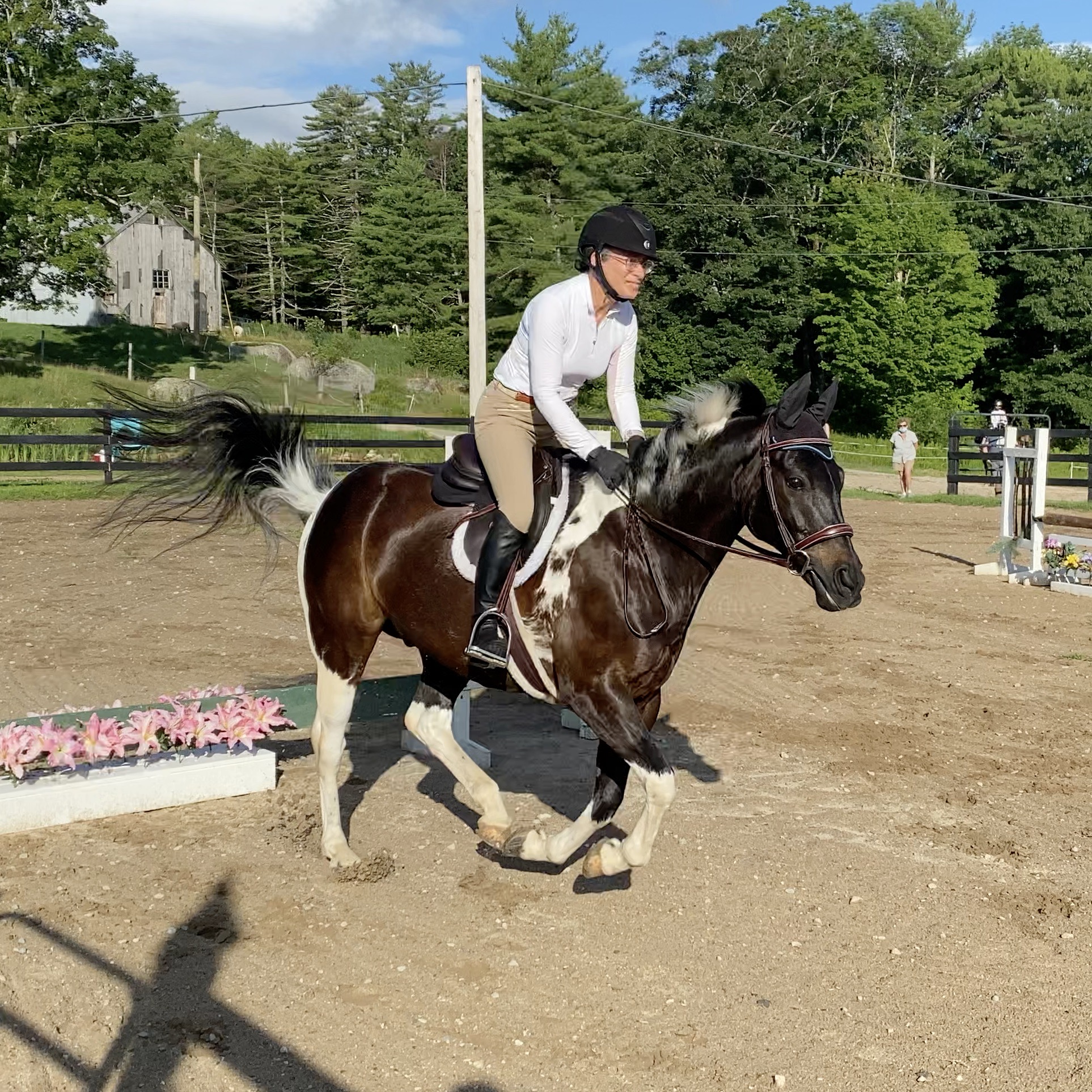 Despite Tonka's obvious enthusiasm for the jumping, we thought it best to stick to the plan and not jump in a class, but to enter two flat classes. It turned out that that was the most challenging part of the day!
Tonka and I often ride with others at home in the arena, but what I hadn't thought about was that we never all go the same direction and pick up the canter at the same time. There were only three of us in the ring in the hunter under saddle class, but it was enough excitement for Tonka to try a buck at the canter transition. See the head go down and that tail wring up in excitement? Also note that the judge was watching at that very moment. We came in third out of three.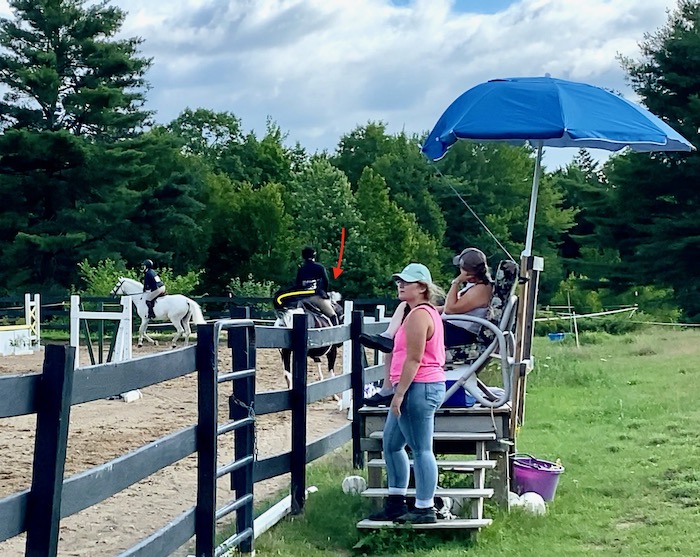 But in the next class, Tonka settled down a bit, and it was equitation, which is judged on my position, despite what the horse is doing. Three of us were in the ring again, and this time I won the class. Still, I think that when it comes to this style of showing, I should skip the flat classes and stick to jumping!
This is the first time in more than forty years that I've won a ribbon that has a rosette decorated with a horse going over fences. Life takes some unexpected turns. While I am embracing them, I'm also trying to prepare both myself and my horse so that the journey is both safe and fun. The next step is a slightly larger show later this month.