When jumping your horse over an obstacle, that moment in the air when you're soaring over the fence is the least of it. It's the getting to the jump that matters. Riders talk about seeing the perfect stride – as you approach you know exactly where your horse's legs are and when they're going to lift off. Get to the jump so that happens at exactly the right place and you ride a perfect arc over the jump. Get it wrong and you crash and burn. Or at least go flat, or knock a rail, or take a hurried last stride. Getting it right requires you to know your horse's natural gaits, be able to adjust them like an accordion, and also to judge where you are. Seeing the distance is something that equestrians work on for years. Horses have to work on it, too. Getting it right, so that it feels intuitive, takes experience. Tonka and I have a long way to go.
Sometimes I feel like we are trying out different approaches to the jumps the way Goldilocks tried out beds. This stride is too short. This photo shows a jump where we almost ran right into the obstacle. Other horses might have stopped or knocked it down. Not Tonka. He goes up, up, up and over. Impressive, but not a feat you want to replicate.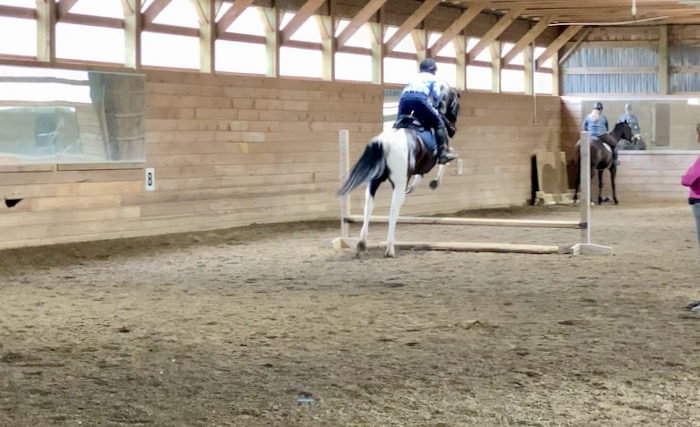 This stride is too long. I misjudged this and asked Tonka to jump way too early. He was amenable to that idea. Again, Tonka saves the day. He goes big and lands it.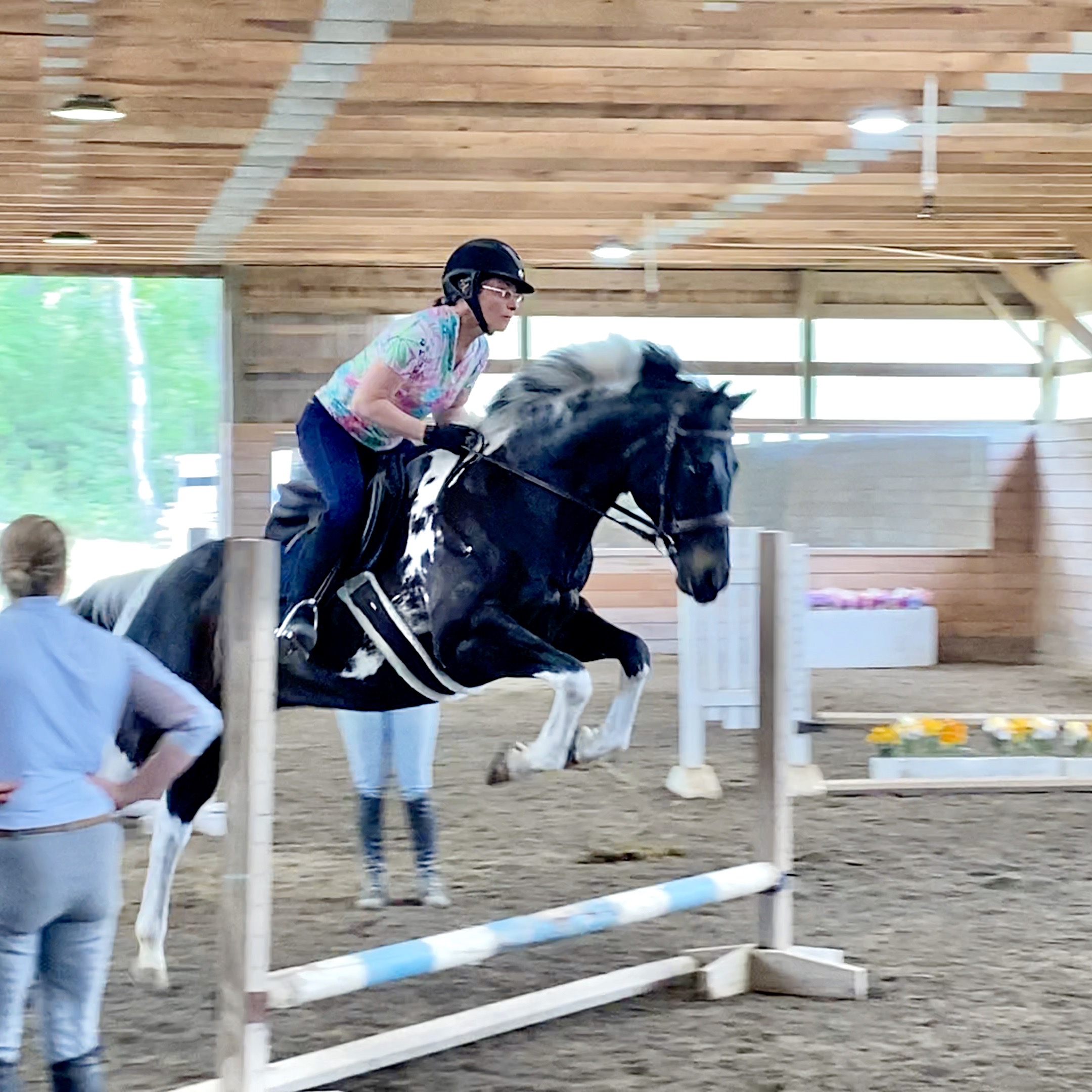 After the big jump, I try to get a modest-sized effort that matches this low jump height. Tonka does it, but his knees don't snap. Tonka did the jump just fine, but in his opinion, This jump is too small. After he does one like this, the next one shows a lot more style.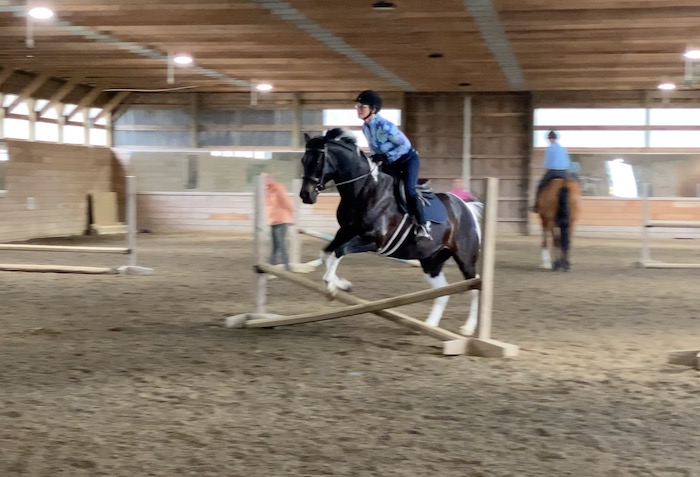 This is how Tonka would like every jump to be. Come in just right so that he can snap his knees, tuck his toes and show off his perfect bascule. This jump is just right.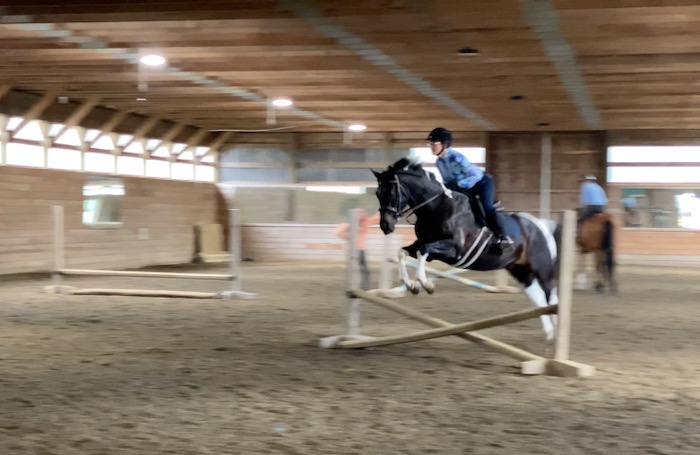 Here's a little video clip of that.
My Goldilocks horse would appreciate it if we have more of those just right jumps. I'm trying to get out of his way and let it happen. Clearly, he's the half of this team with the eye for jumping.