Last year a smallish fuzzy plant grew next to our front deck steps. Our house is new construction and the ground there is packed dirt and gravel. I was happy to see something take root, and I liked the color and texture so although it looked to be a "weed" I let it be. This year that same plant returned, much bigger and robust than I remembered it. Here it is on June 3.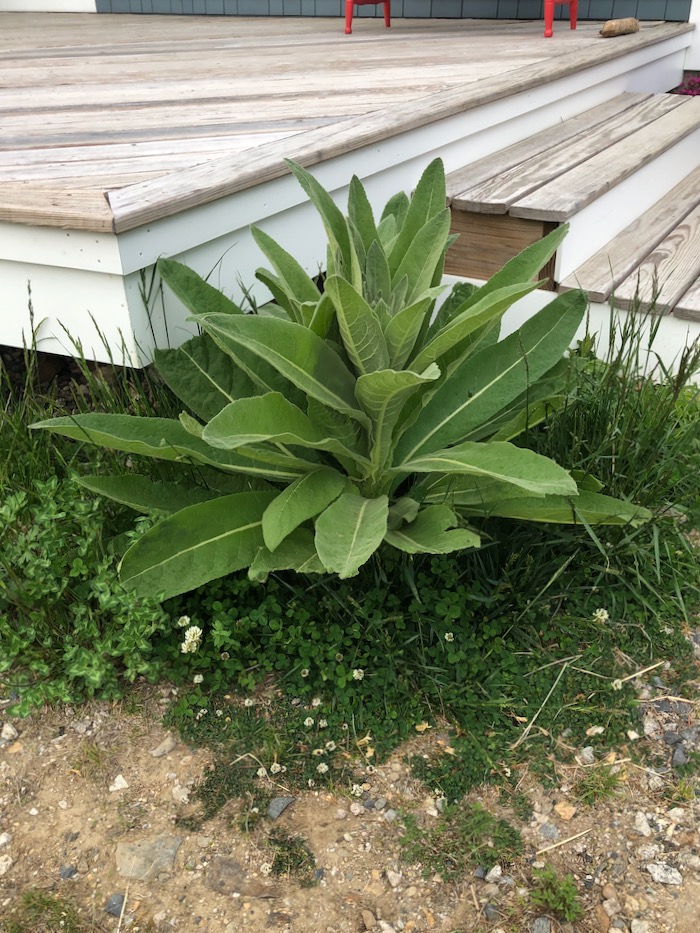 It has soft and velvety leaves. Like lambs ears, but much too large to be that plant.
It seems to grow daily. Blink and it changes shape and size. In less than two weeks it had grown this tall and there was some sort of flower stalk emerging.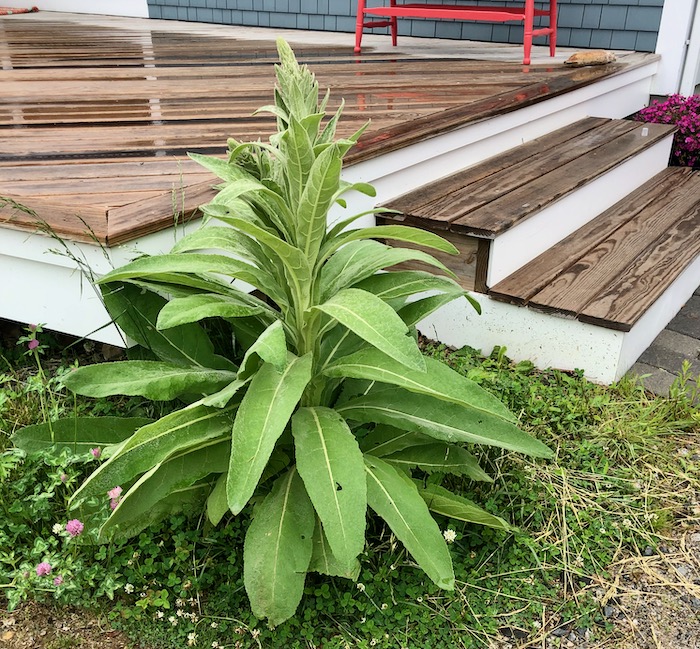 I wanted to be surprised by it, but I also wanted to know what I was seeing. So after watching it for a couple of weeks I read up on it.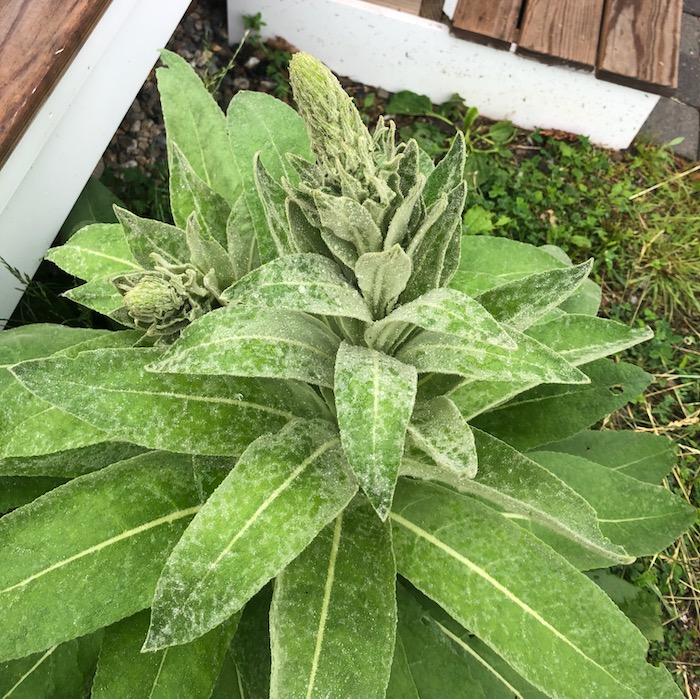 It is a common mullein. This page from the University of Wisconsin-Madison Master Gardener site has an excellent description and history of this plant. It grows in poor soil from seed and is a biennial, so this year is its last show-stopping hurrah.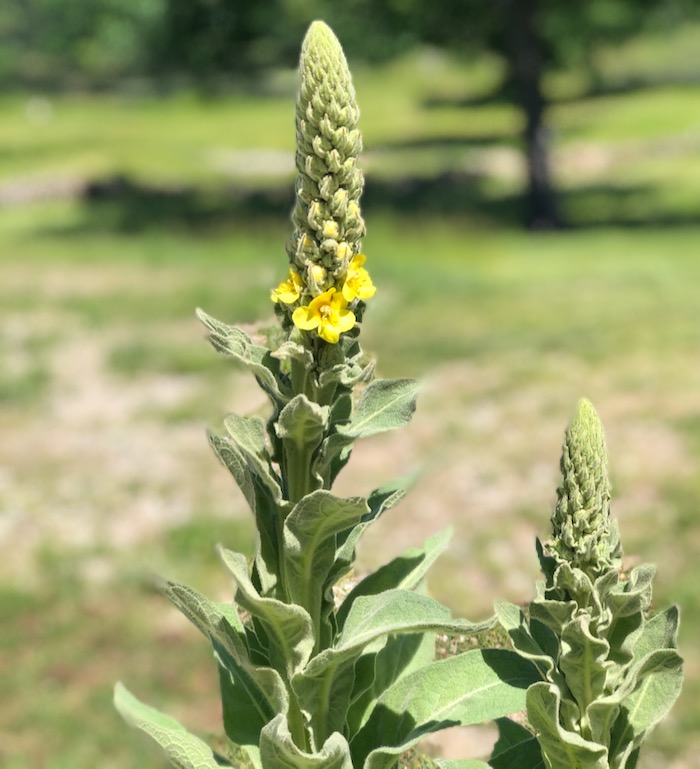 The flowers on the stalk flower successively, starting at the bottom and each day moving up. Daily entertainment for me!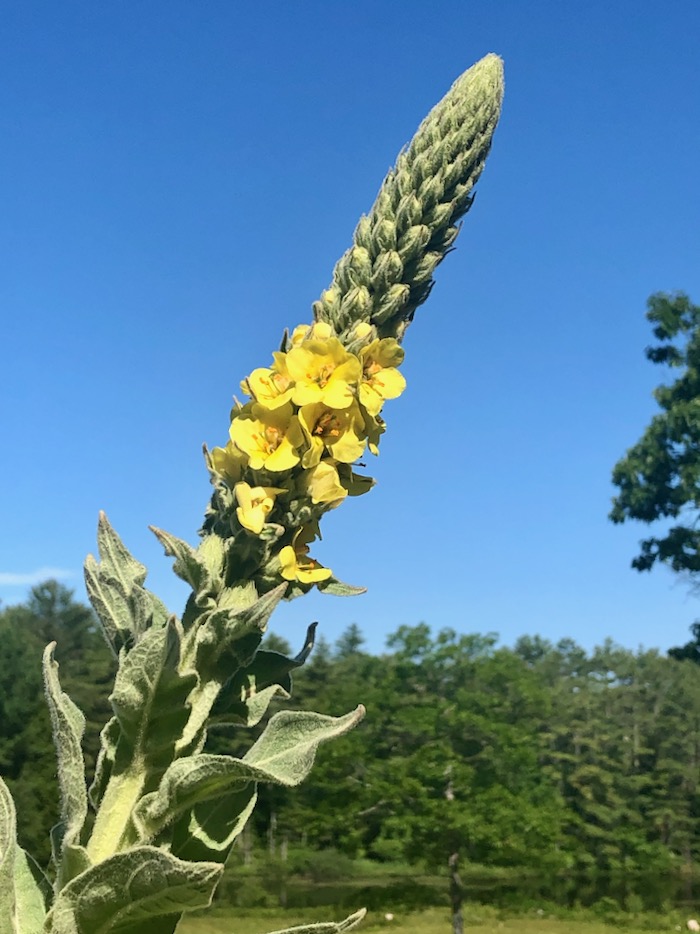 At full height and bloom it's taller than me. I'm a petite 5'2″, but still!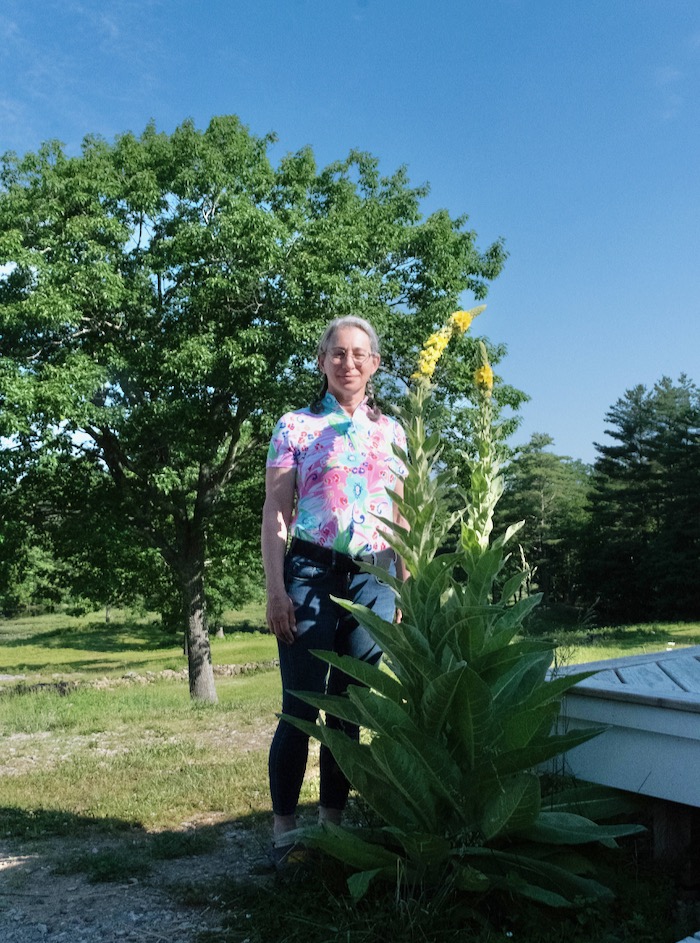 The leaves harbor things of interest. A grasshopper lives here, safely camouflaged. Green on green. See it?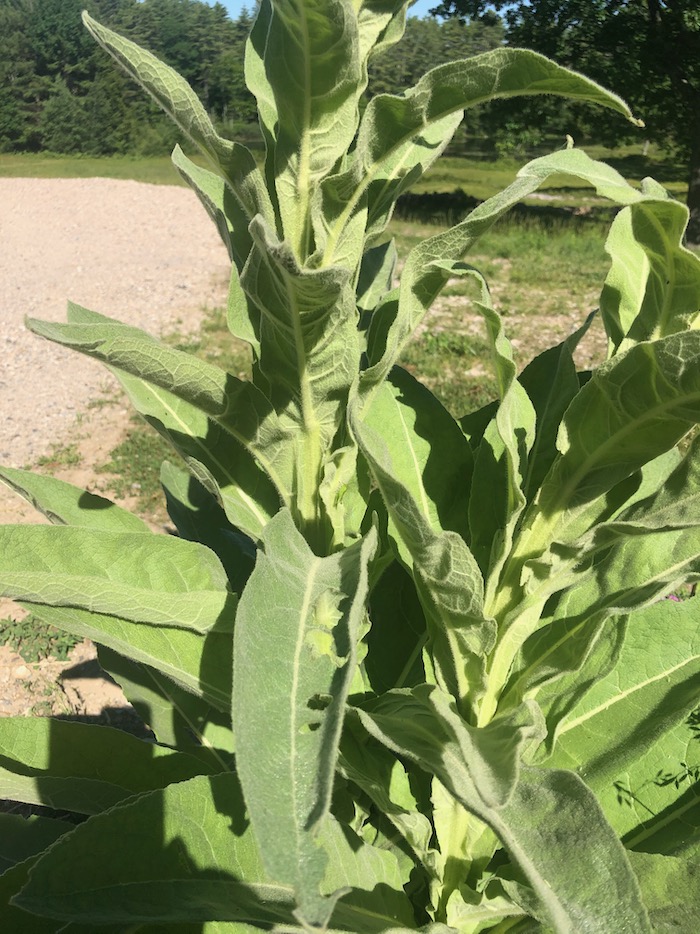 Here's a closer look.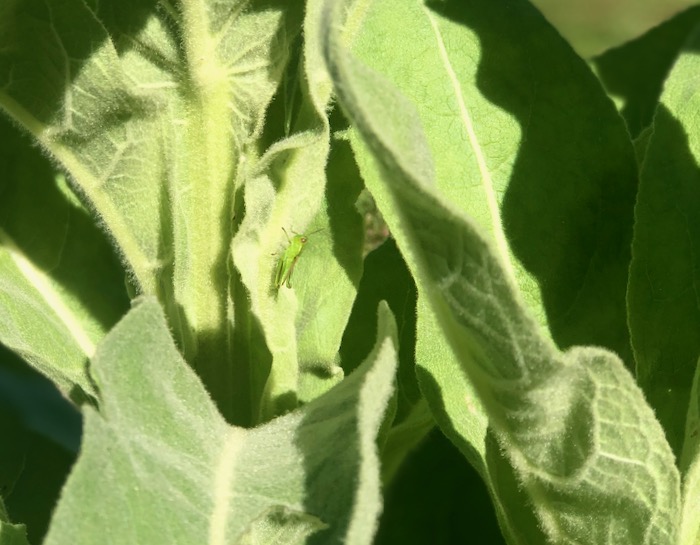 Even hummingbirds relish this plant.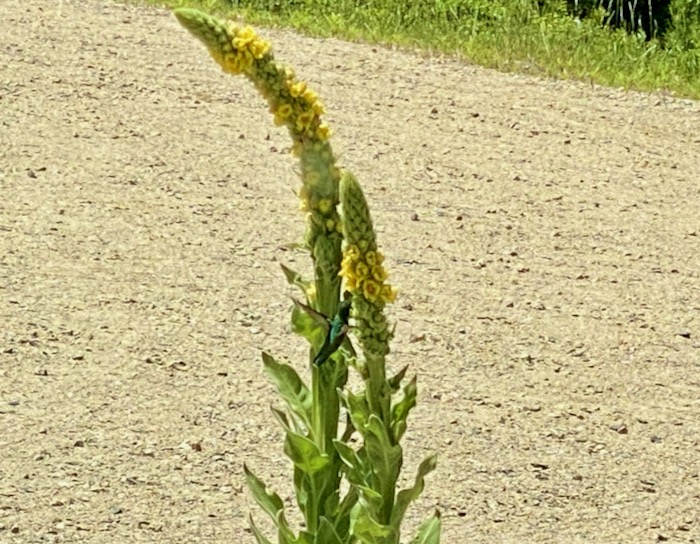 I'm hoping that some of it's seeds will find my yard hospitable, which is likely because this plant likes poor, dry, sandy soil, which is exactly what I have here. Although the common mullein looks like it should be a native plant, it isn't, but it has been here a long time. It was likely imported in the 1700s for medicinal purposes. It's not invasive and native pollinators thrive on its flowers. It's been a treat to have this show up right at my doorstep. How fascinating it's been to observe the lifecycle of this plant!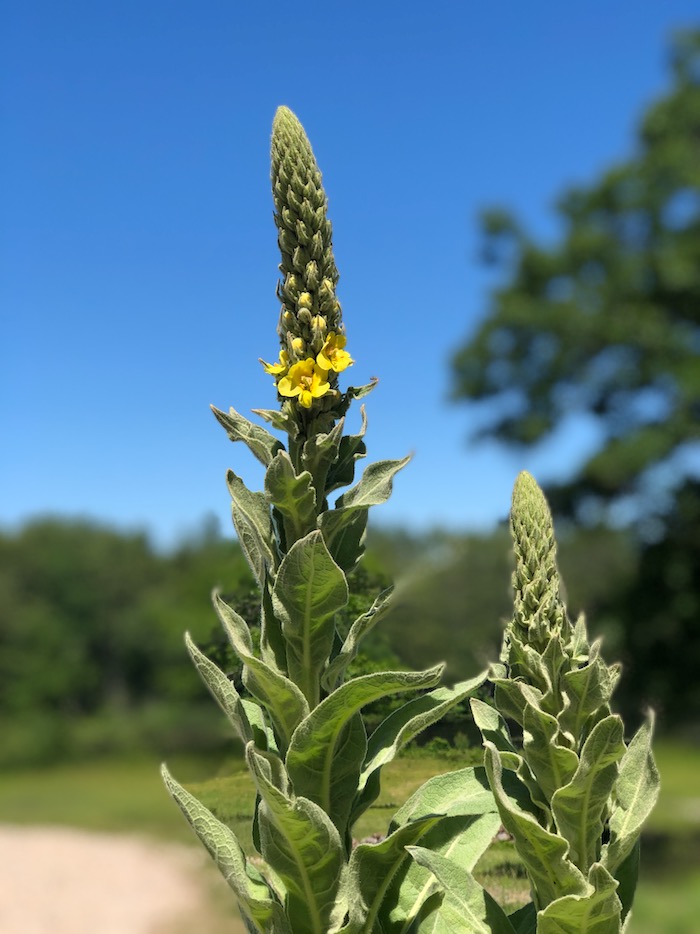 What do you have growing – maybe like the mullein that's classified as a weed – that's been a joyous surprise?