The girls at the barn have convinced me to "horse show" with them this summer. I have a lot of show experience but not in the hunter/jumper world. I'm used to dressage and ages ago I evented. The H/J shows have a different way of running things, from how classes are scheduled to what is appropriate to wear in the ring. I like to know what I'm getting into, so last weekend I tagged along to the first show of the season. It was a very small and relaxed venue. Perfect (and safe!) for this weird virus-afflicted summer.
I looked at how the courses are drawn. The numbers are on the take-off side. Who knew? I'm learning how to memorize a course by reciting the pattern with terms like: outside line, diagonal.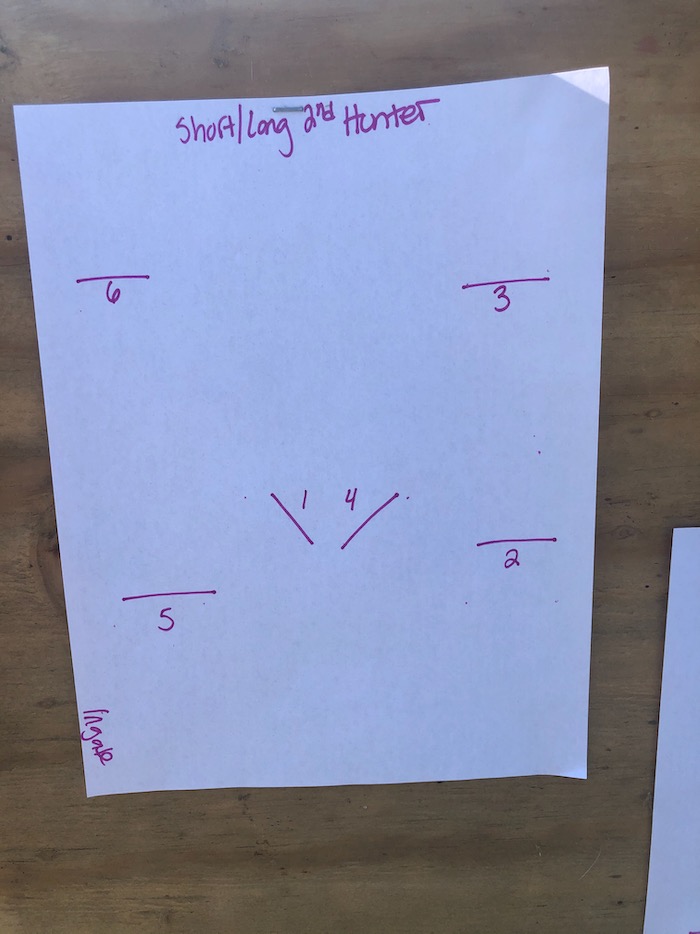 I watched the warm-up and saw how the ring steward does her job. I felt that it was all doable and I could fit in. But I also saw this: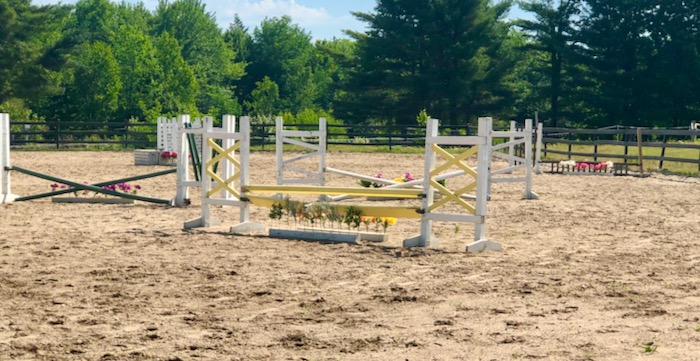 The jumps all had flower boxes! We have these boxes at my barn, but they're empty. The flowers aren't needed. All of the horses at Greystone are experienced in the show ring and don't need to school over flowers at home.
But, Tonka? What would he think? The only time he has stopped with me was the first time presented with this flat bar. His cowpony breeding showed!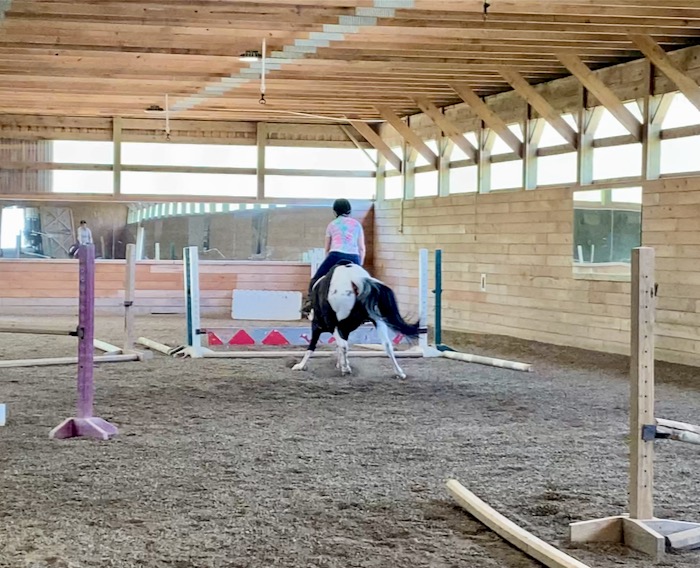 I lost a stirrup but stayed on.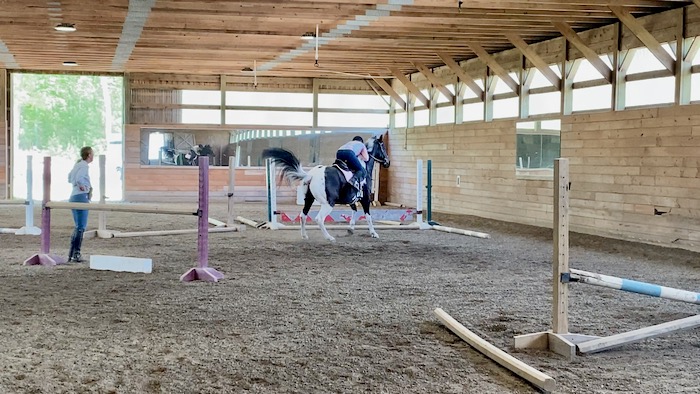 The next attempt was no problem. Still, this wasn't something that I wanted to have happen at a show. Clearly, before I went to a horse show, I was going to have to expose Tonka to novel jumps.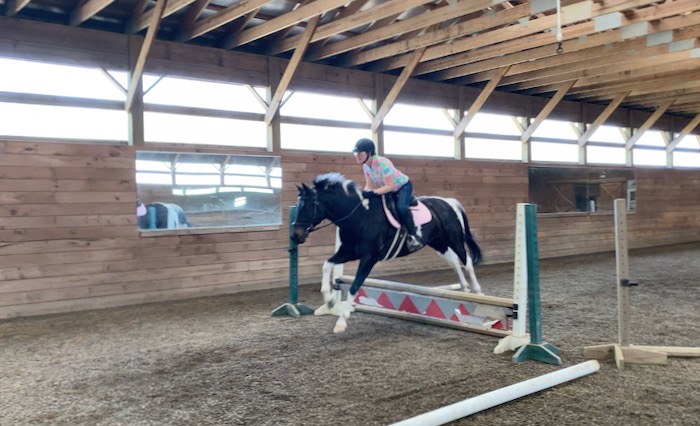 After leaving the show I went right to a dollar store. Now the boxes at Greystone look like this: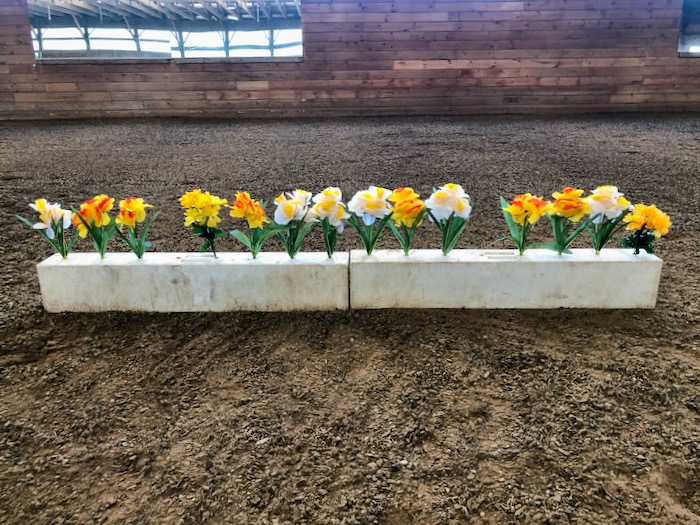 I introduced Tonka to them today.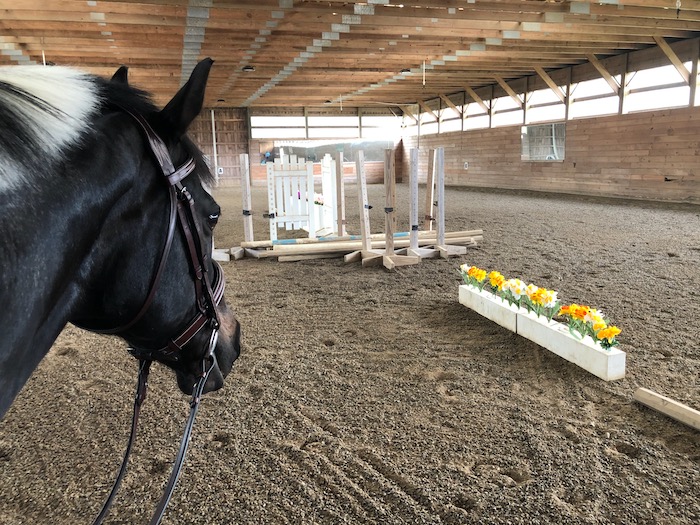 I let him sniff the flowers.
Tonka quickly deemed them inedible and uninteresting.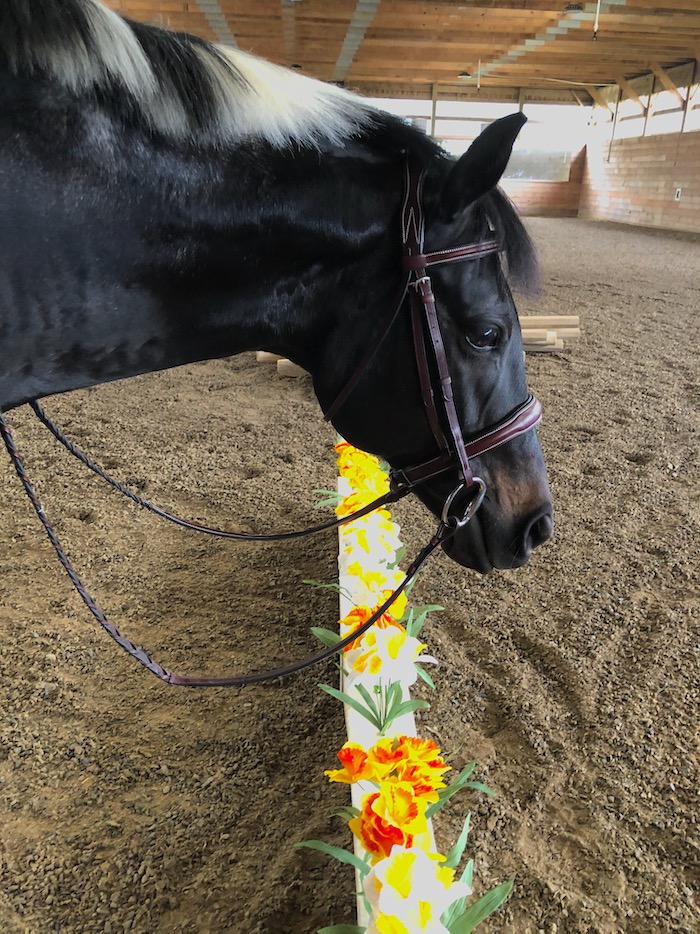 I hand-walked him over.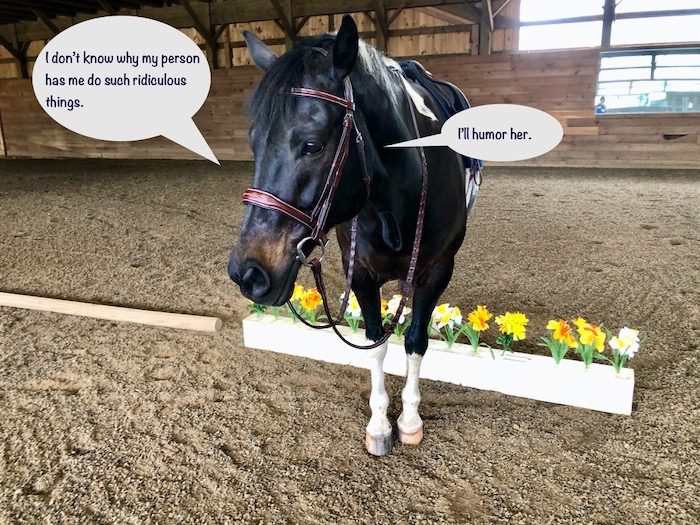 On Wednesday we'll have a jumping lesson. The flowers will be set in front of a cross rail. Will Tonka be as blasé about them then? I'll let you know!