I'm not one of those matchy-matchy people who color-coordinate polo wraps, saddle pad and ear bonnet. BUT.
What's wrong with this picture?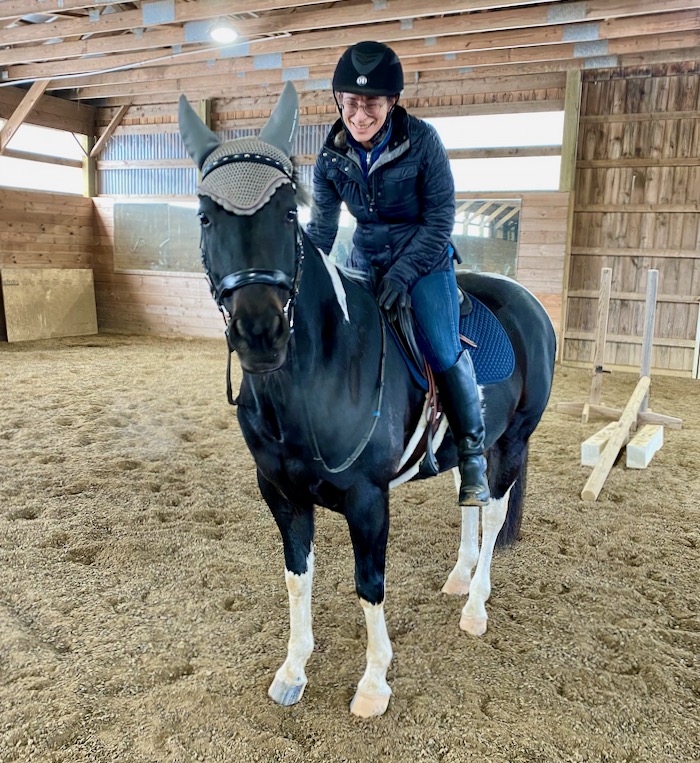 My jumping saddle is brown. Brown leathers. Brown girth. BLACK bridle.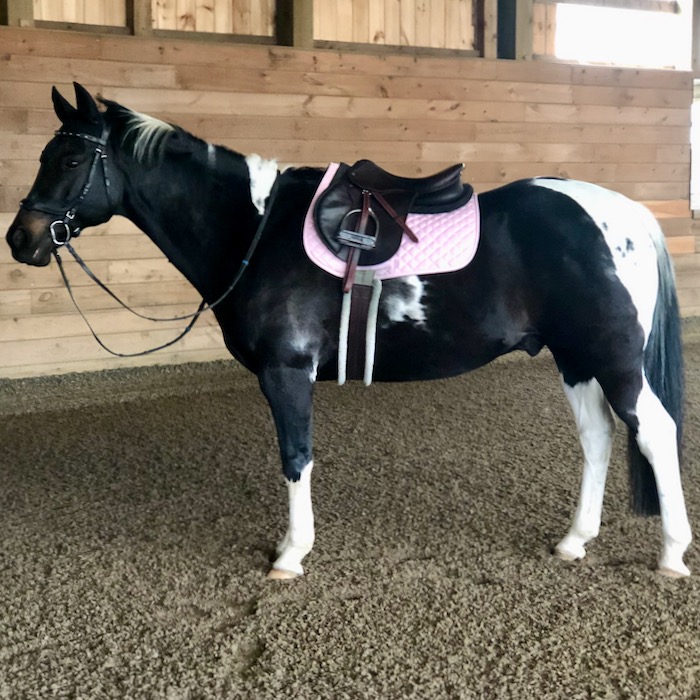 That is a dressage bridle. Soft, high-grade leather. Ergonomic. Custom browband that was a gift from a friend. Fits Tonka perfectly. But it doesn't match the saddle.
Here it is in motion.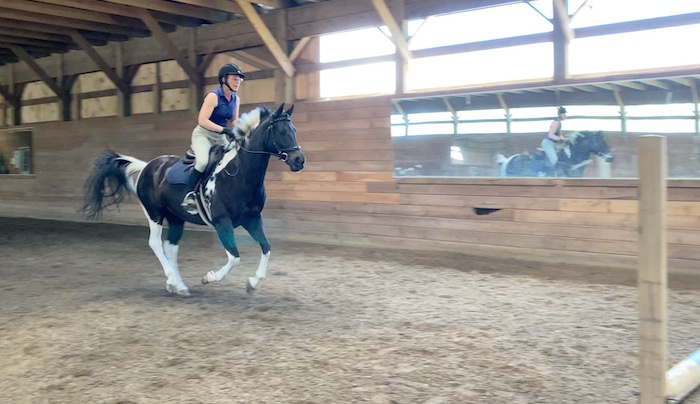 I know. I know. Not that big a deal. Except it is.
So I got this. Lovely leather. Padded and shaped crown piece to give Tonka's squat ears enough room. Coordinates with the saddle. Hunter show legal (the black bridle isn't.)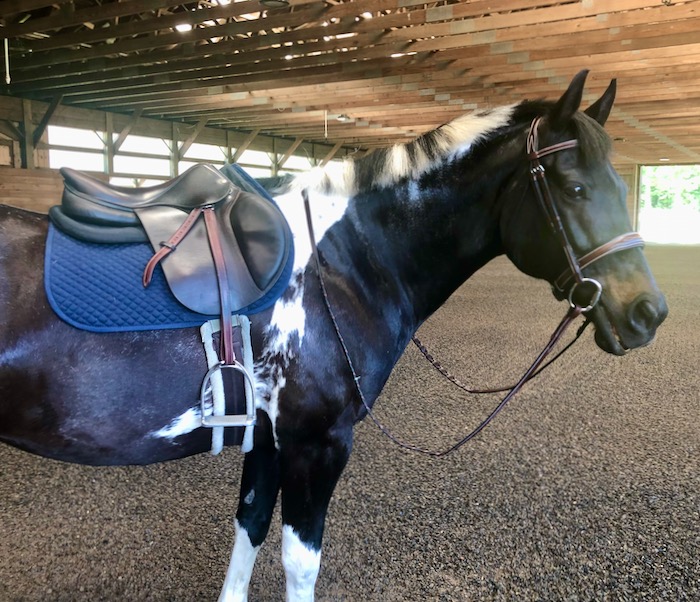 Looks good in motion, too.
Now we're matchy-matchy. But I still don't coordinate pads and ear bonnets. I'm tempted, though! Do you?