On Wednesday Tonka and I had our first outing of 2020! As much as life is good at Greystone, we like to have adventures outside of the ring. What with winter, and then the virus shutdown, we hadn't been off property since last fall. We were ready for a road trip. Tonka self-loads. That means that I lead him to the ramp and he walks on by himself. I don't take that behavior for granted. He doesn't like to eat in the trailer, so even though there are carrots waiting for him on top of the hay, that's not enough of a reward to get him to willingly walk on. It has to be something else. Tonka has to look forward to our excursions. On Wednesday he was obviously ready to go!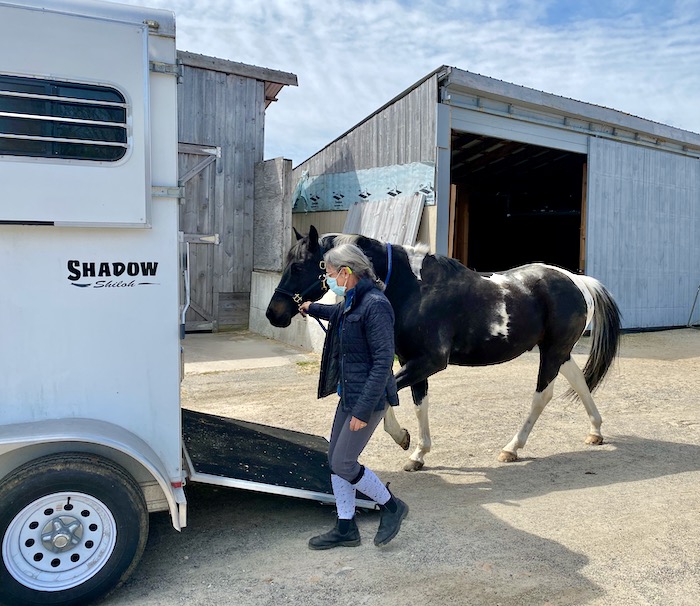 When we arrived at Turtle Hill (my aptly named home), I thoroughly groomed Tonka while he ate hay. Giving Tonka time to settle in is part of why he likes our road trips. Not every horse is able to leave their home barn and friends and relax like this. I don't take Tonka's amenable nature for granted and do everything that I can to make every outing a good experience for Tonka.
After tacking up (note that Cashel Quiet Ride Horse Bug Armor Bundle Set, gnats and mosquitos are already out) we invited our neighbors over. They've been staying safely at home. It was great for the kids to have something different to see. Tonka very much enjoys meeting and greeting.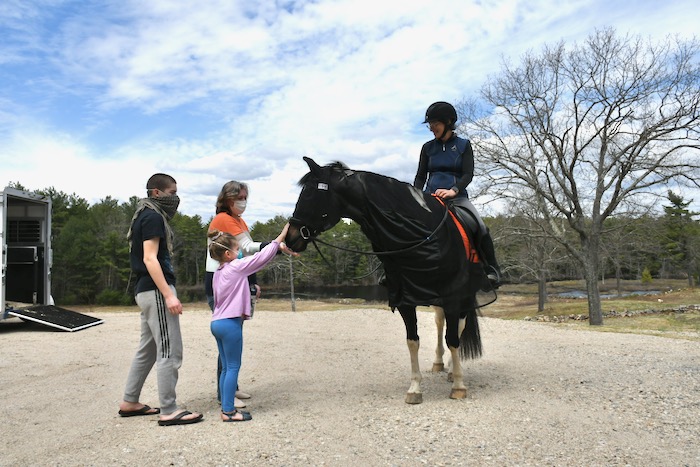 We walked loops around the field. Tonka is wary of bodies of water, so I gradually got him closer until I could feel him relax.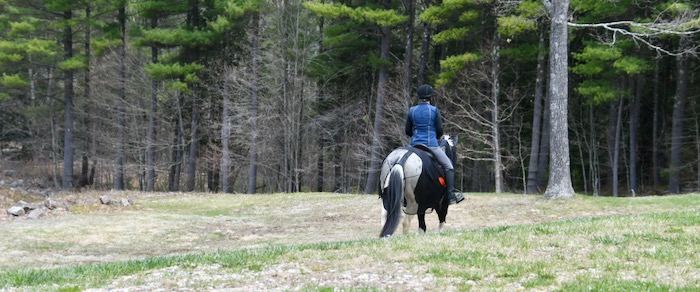 In the field he walked along, but wasn't in a forward, eager mode. That changed as soon as I pointed him to the trail leading into the woods. At last, we were going somewhere! He marched right in and kept up that pace. Ears forward. Ready to see what was around the corner.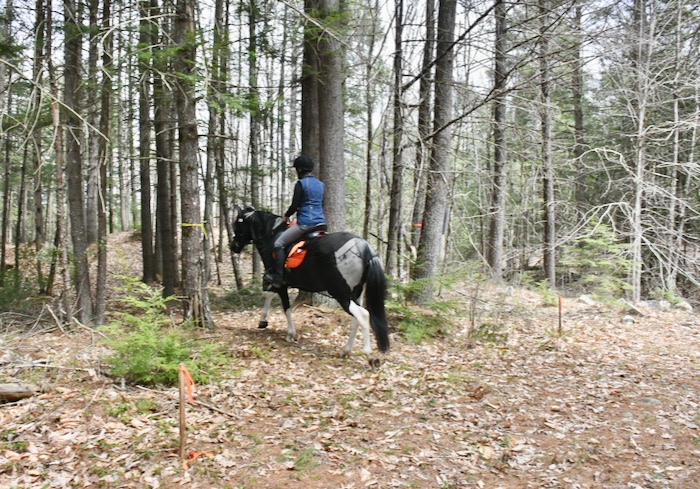 At one point, what was around the corner was a view of the marsh and the honking geese. That caused some tension.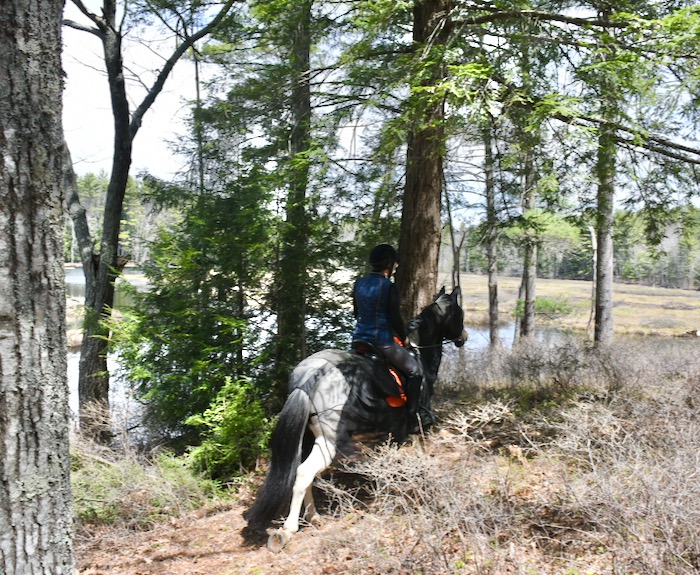 I asked him to halt and stand. Tonka took in the scene. I gave him a cookie. Water view = no pressure+treats.
We continued on.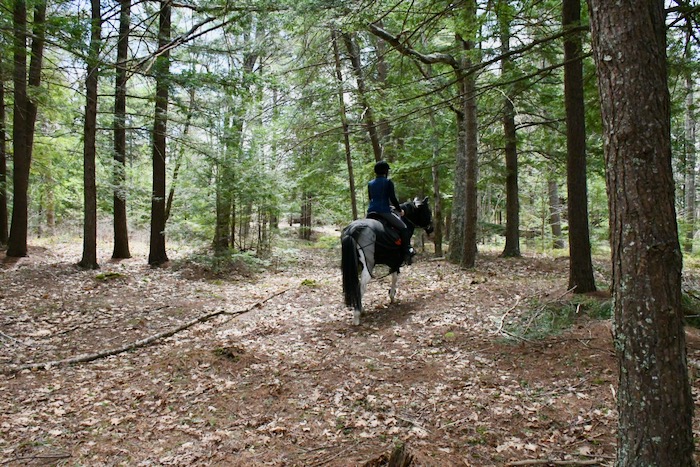 I kept the ride short – under 2 miles – I didn't want Tonka to strain any body parts on the uneven terrain. And I wanted to keep his cheerful mindset.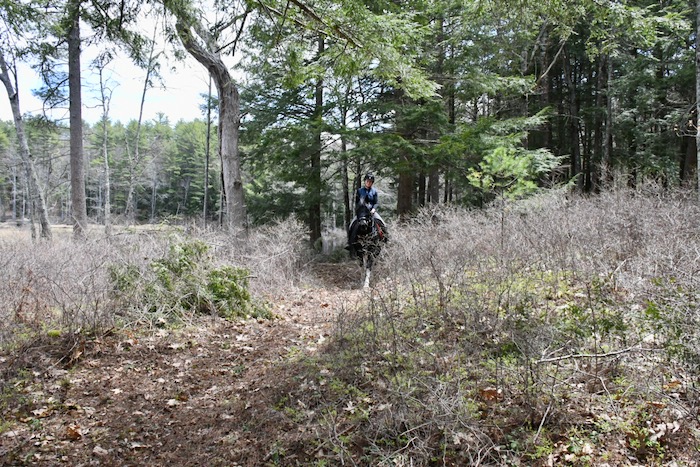 Back at the trailer, he got his face rubbed.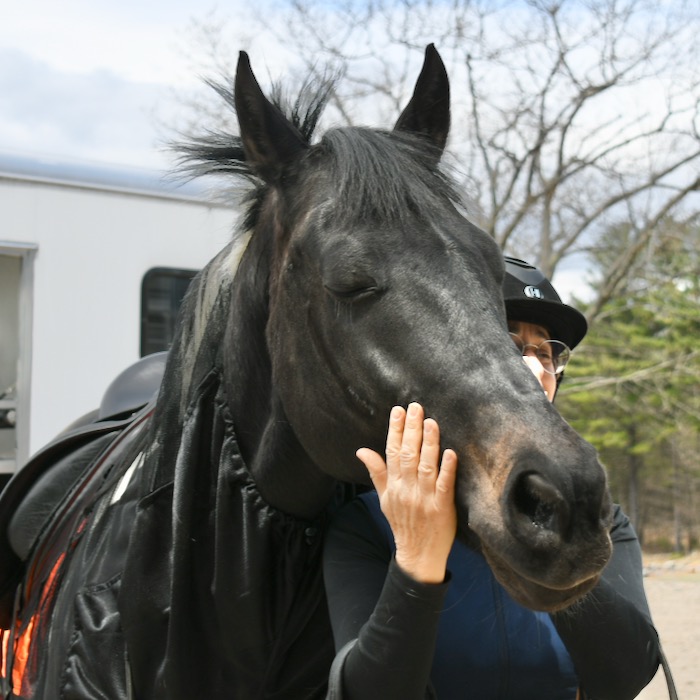 He opens his mouth and likes me to massage his lips. Silly horse.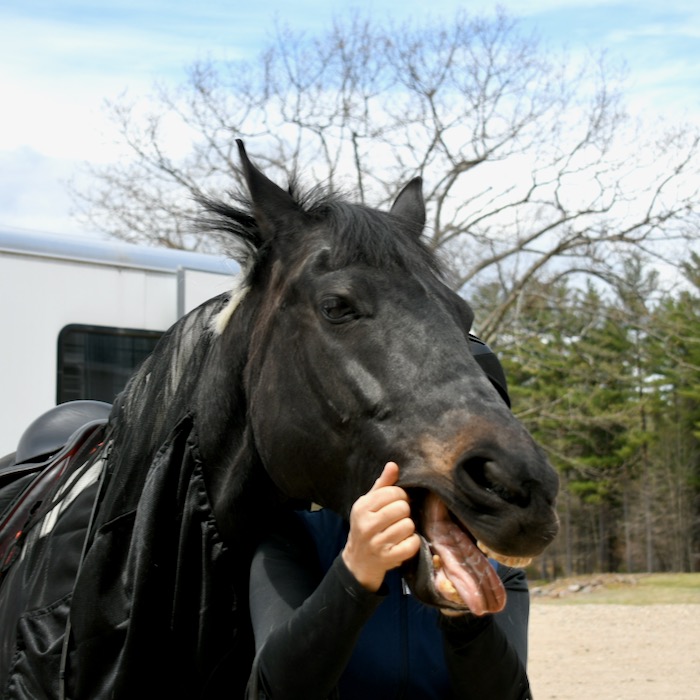 He also gets his ears rubbed. What I do for this horse.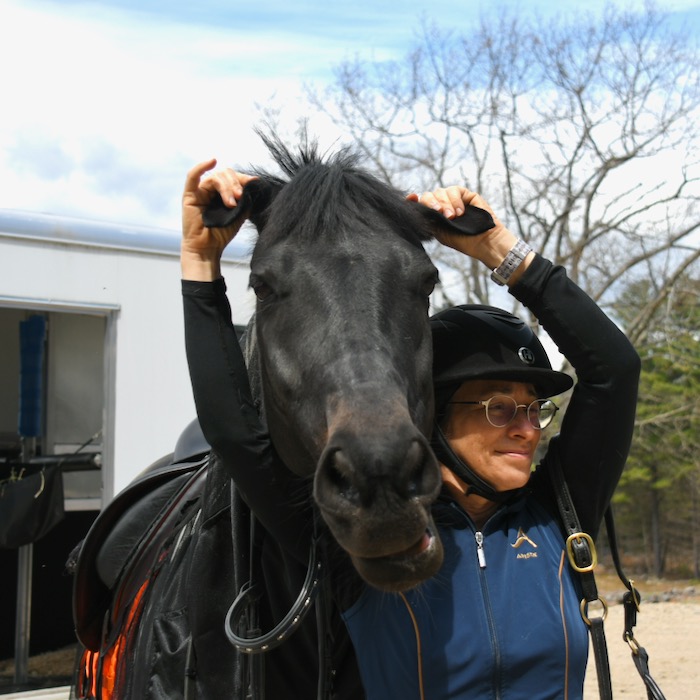 Then Tonka got to graze.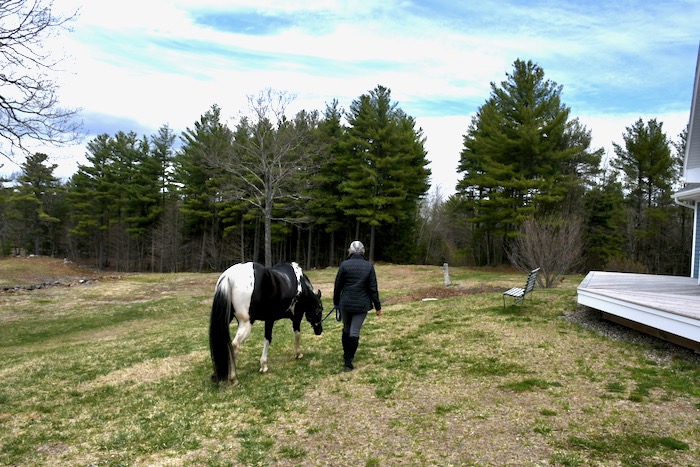 I let him tell me where he wanted to eat. He liked the grass all the way over by the tree line.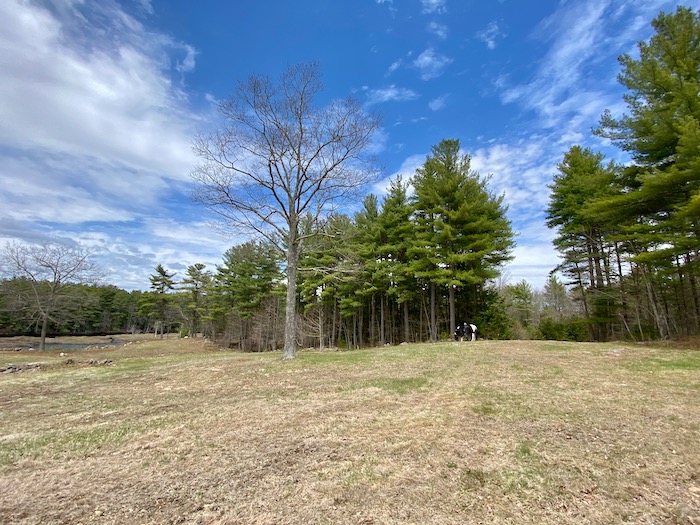 After a half-hour of grazing time, I led Tonka back to the trailer and he loaded right back up.
We did ring work yesterday. Tonka was in a good mood and he felt great. His gaits were springier and looser than they've been in ages. Today the sun is out. Tonka and I are coming back to Turtle Hill. There's a gravel road to explore.