It's been two weeks since my boarding barn closed to all but essential workers. It seems like longer. I know I'm in a fortunate position. Financially I'll be able to weather this downtime. I can afford my horse. I can afford to pay Steph (my jump trainer and one of the essential employees) to keep an eye on Tonka. She's picking his hooves daily. We've had terrible, wet weather, so Tonka has been limited to his in/out. At least he has that!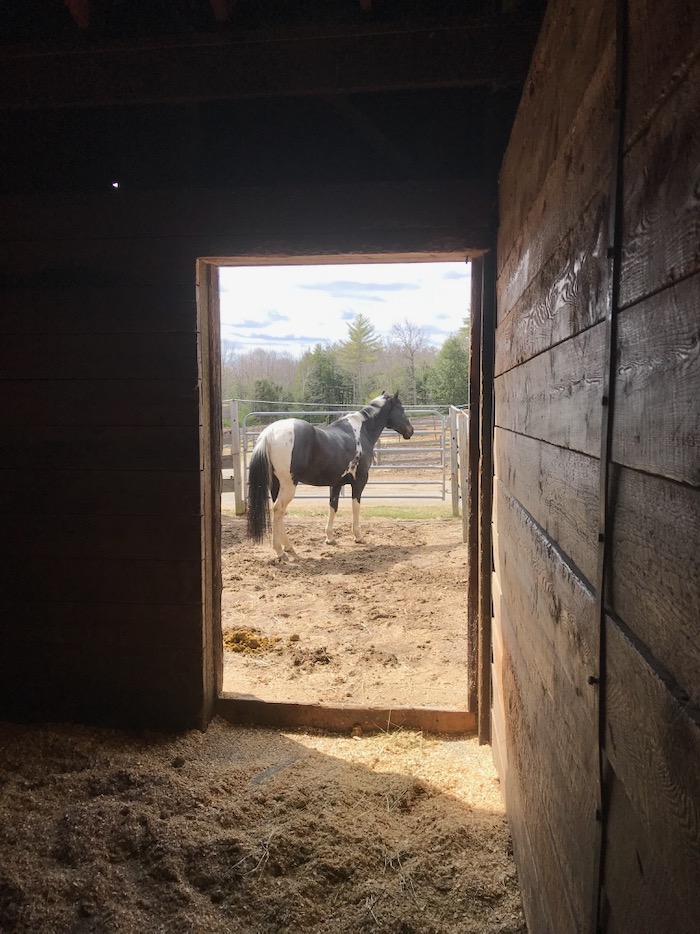 When there's a break in the rain, Steph is taking him out for hand-grazing.
Steph sent the above photos. It helps. A little.
I have food, a safe place to live, and a husband who is home, too. After almost 30 years together, we still like each other. I know it could be a lot worse! Still, I'm stressed. I worry about those who have lost their jobs and their ability to purchase food. I worry about the many ramifications of shutting down the world and what that means for each individual life in it. I think about the people suffering from this disease. I worry about you. My left eye is twitching. It stops when I go for walks. Which, unlike many of you, I can do.
This is the view out my front door.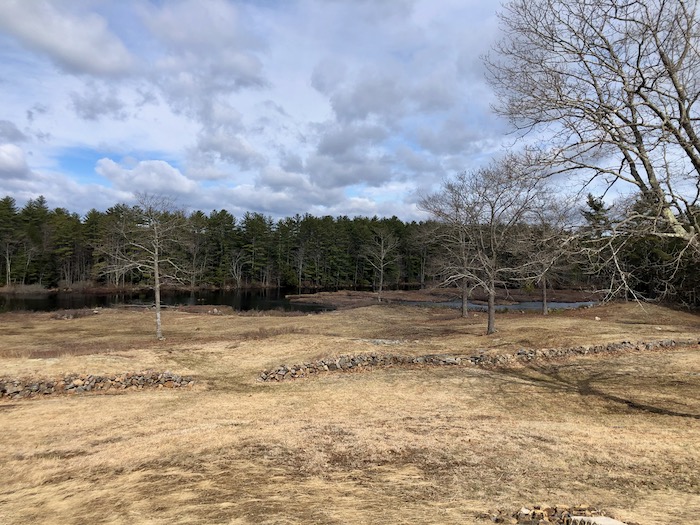 A short walk down my driveway leads to a trail that goes into 4,000 acres of woods. That's not an exaggeration. The trails aren't marked, and there's no accurate map, but they're well-maintained by various agencies for logging, recreation and for watershed reasons.
Where I used to live in Massachusetts there was conservation land and trails. It was easy to find short loops of an hour or so to go out on. The trails here are not so intertwined. I've been going out and backtracking home. Today, though, I found a loop. It was 5.5 miles. There was no shorter way to go.
I'm mapping out where I can take Tonka. I hiked a trail earlier this week that had a steep stretch of bare rock. Not safe for my horse. Today's trail was better. Here's a minute-long video. The sound you hear is wind and my bear bell. (I don't want to surprise anyone.) Much of this is perfect for horses. I could ride side-by-side with a friend.
Yesterday it rained hard for 24-hours, so I expected to find mud, which I did, and plenty of it. Most boggy areas could be ridden through or around.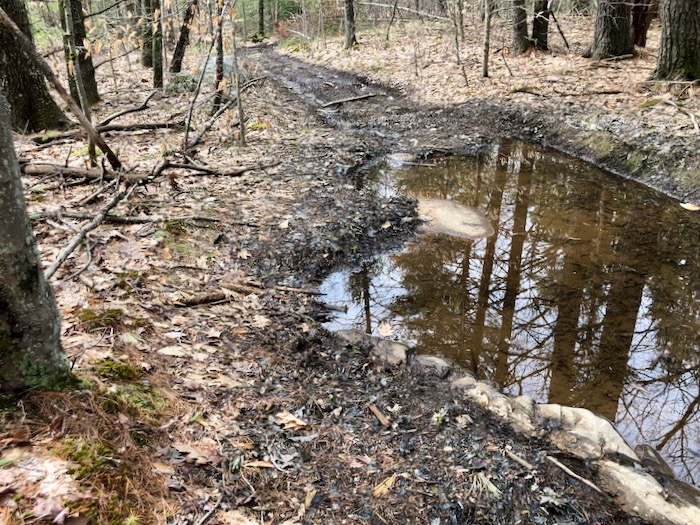 Before I bring Tonka, though, I'll hike this trail again to see whether this piece of it is passable on horseback.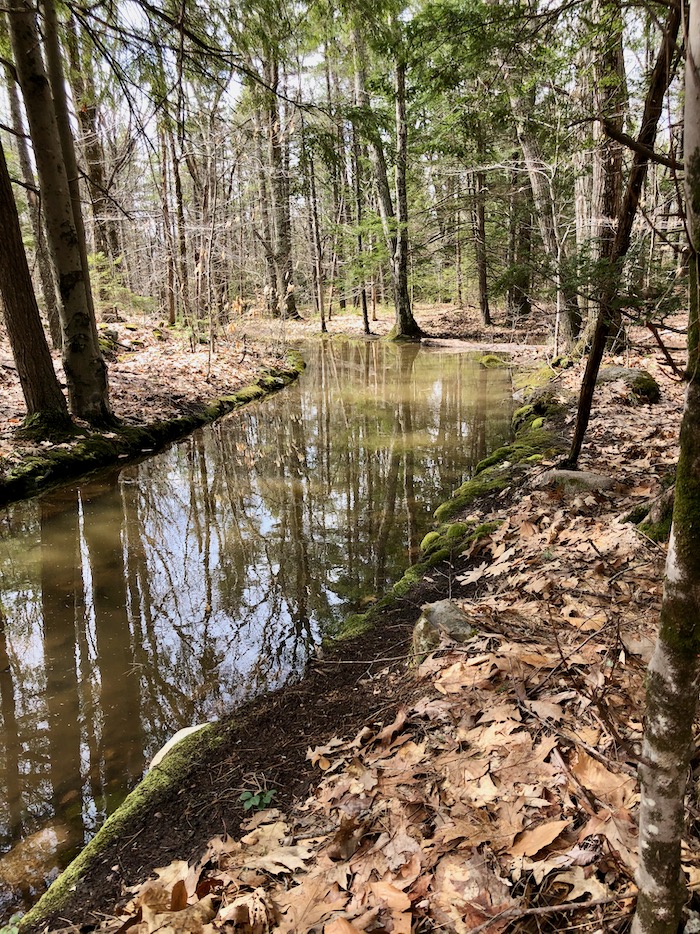 Mostly, though, the footing was ideal for riding. It makes me even more eager to have the restrictions lifted so that I can see my horse and get back in the saddle.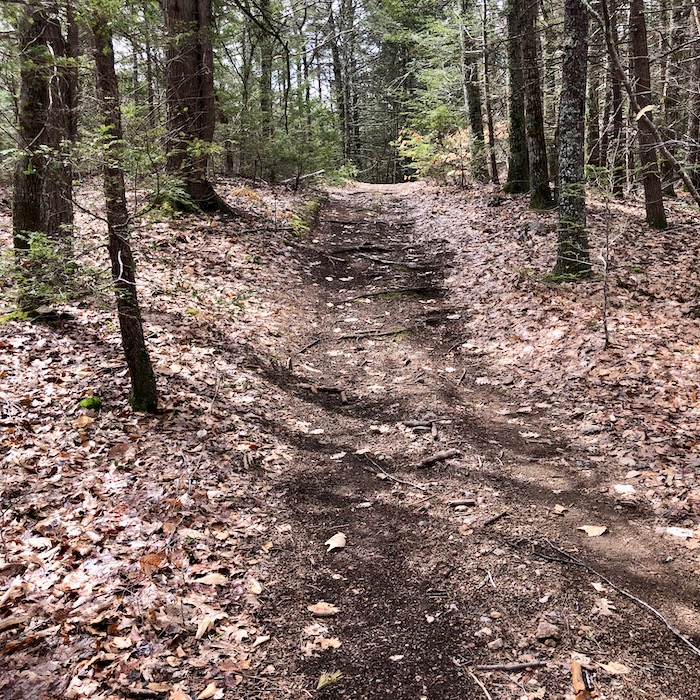 These woods don't lead up to high mountains with vistas. The beauty is in the details. I haven't done anything to this photograph to enhance the color of these rocks. So gorgeous.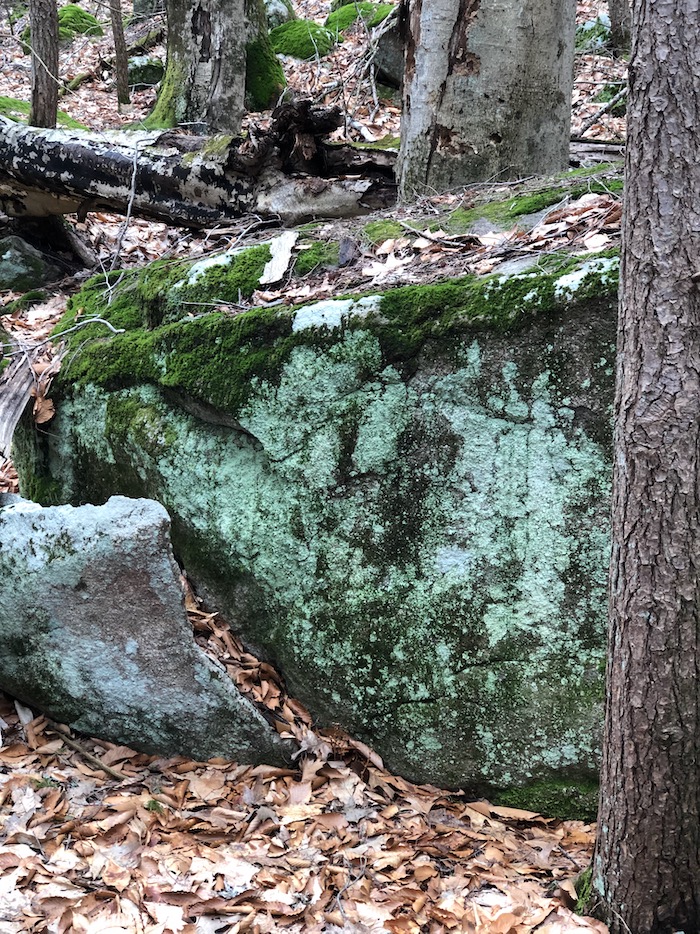 Peeling birch trees have a beauty that I always stop to take in.
This isn't mushroom season, but there are shelf fungi to be seen.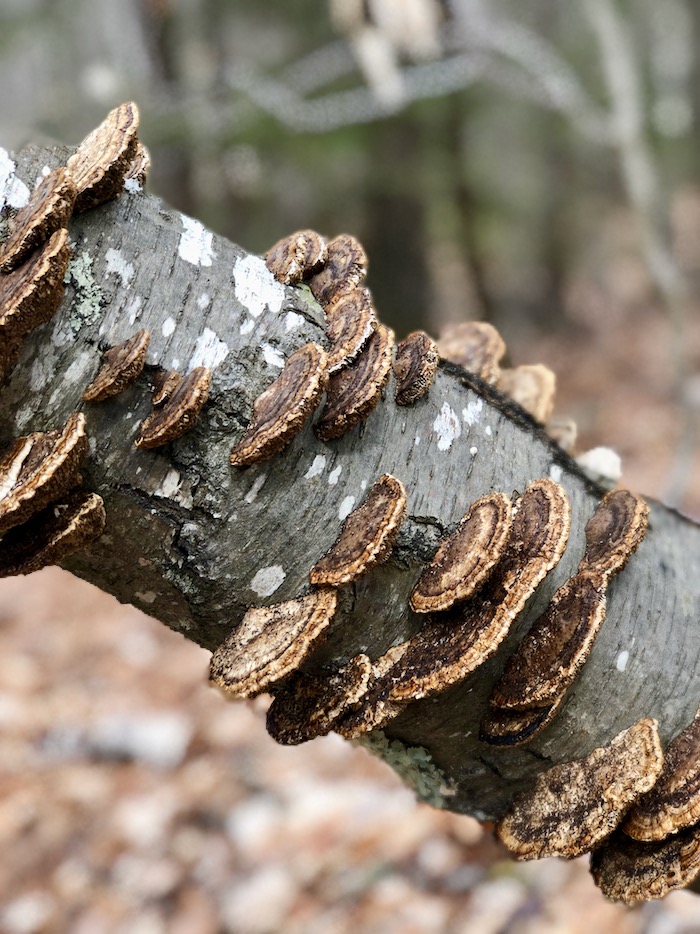 I'm so looking forward to further exploring these woods with Tonka. By the time I'm able to bring him we'll be into bug season. Judging by the amount of water on the trails, I think it's going to be a bumper year for mosquitoes and deer flies. Usually I can't stand it and don't venture into the woods when the bugs are bad, but I think that this year both Tonka and I will want to be out. We've had enough of forced inactivity. I've just ordered Cashel Quiet Ride Horse Bug Armor Bundle Set that's designed for riding. (I special ordered it through my favorite independent tack store. Every small purchase helps!) Tonka will be covered from head to tail. I've got a similar jacket for myself. Do you ride in the woods during bug season? Have any good tips?