Without my barn time I am unmoored. There is no substitute to being with my horse. Add to that the sad world news, and I could easily sink into a morass of inertia. Believe me, I've had my moments. But, honestly, depression is boring! I don't want to stay in that place. When I feel like I don't know what to do and can't see a way to change things, I walk. I'd get on a treadmill if I had to, but I'm fortunate to live in the woods of Maine. I'm even more fortunate that the woods have trails for me to discover. Even better, I'll be able to access them with my horse. So I have purpose – to find trails that are accessible and safe for us.
I headed out yesterday. I found a map with some of the trails in my backyard. I thought I'd hike to what was labeled the Yellow Trail. It was further than I thought. The roundtrip was 8.75 miles.
ATVs use these tracks. They've torn it up, exposed rocks, and created ruts in the wet areas. On the other hand, their use keeps the trails open. This section would be ideal for a leisurely walk with Tonka.
I did come across a few places that I won't take Tonka. There's this steep and smooth rock, with no path around it on the edges or in the woods. I wouldn't want to risk Tonka slipping on this. There are plenty of other trails.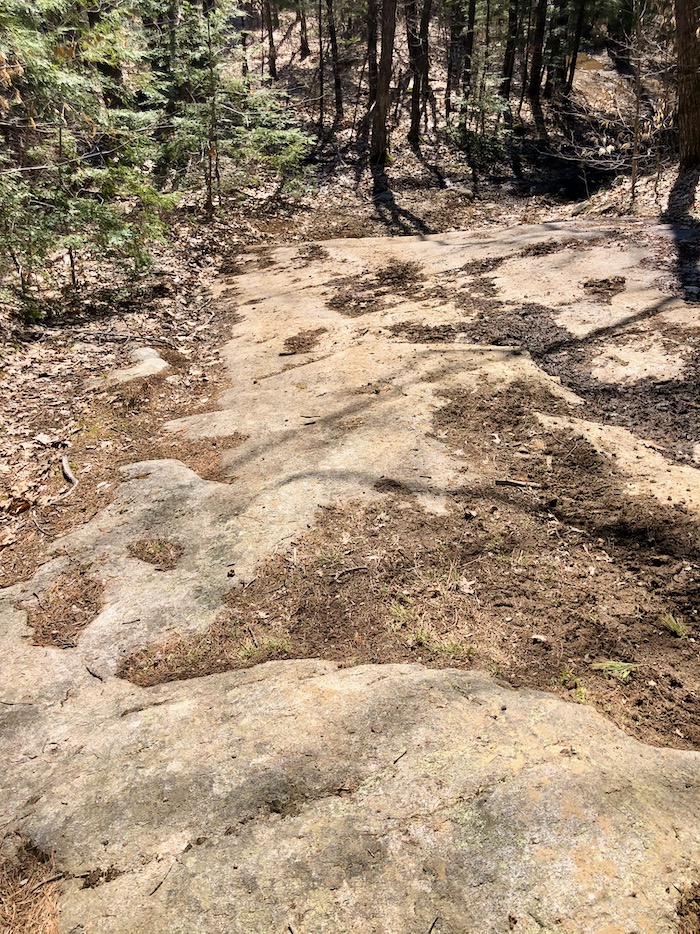 These woods are laced with stonewalls. Not too long ago these were fields, not forest. I came across this old foundation. Imagine moving those stones into place! With oxen?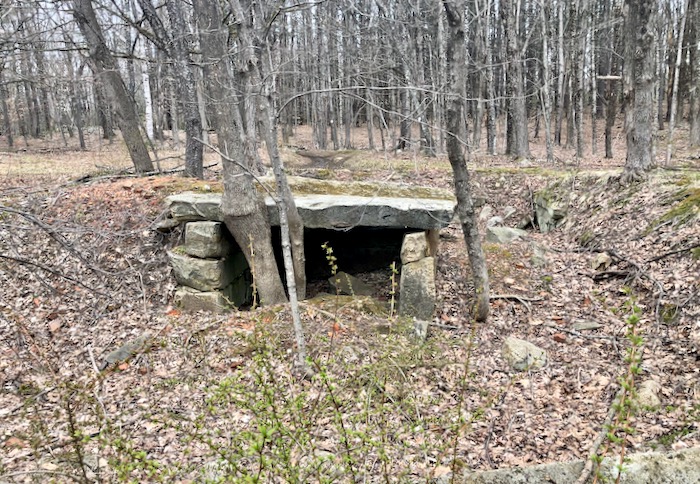 Could it date to the 1840s? This is a cemetery nearby.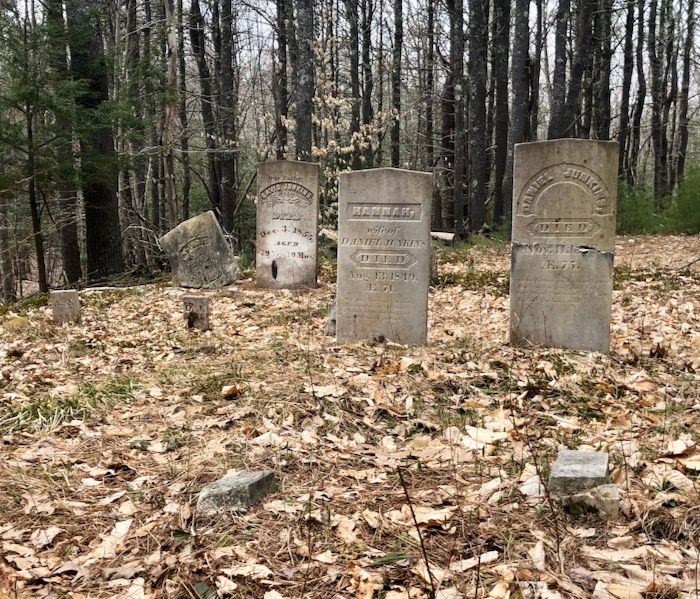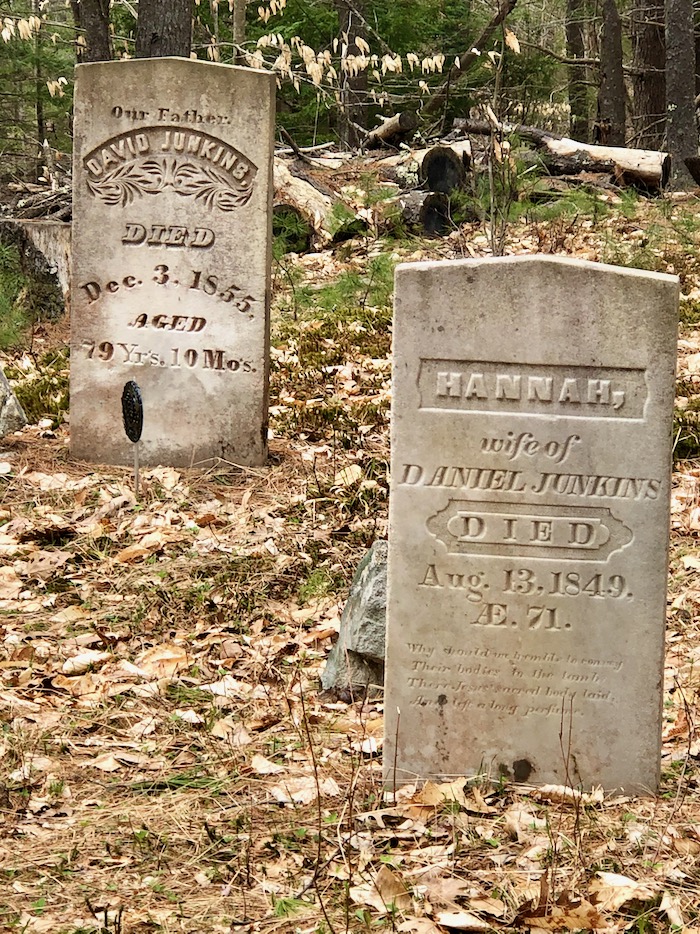 The woods are in a state of constant change. Trees come down.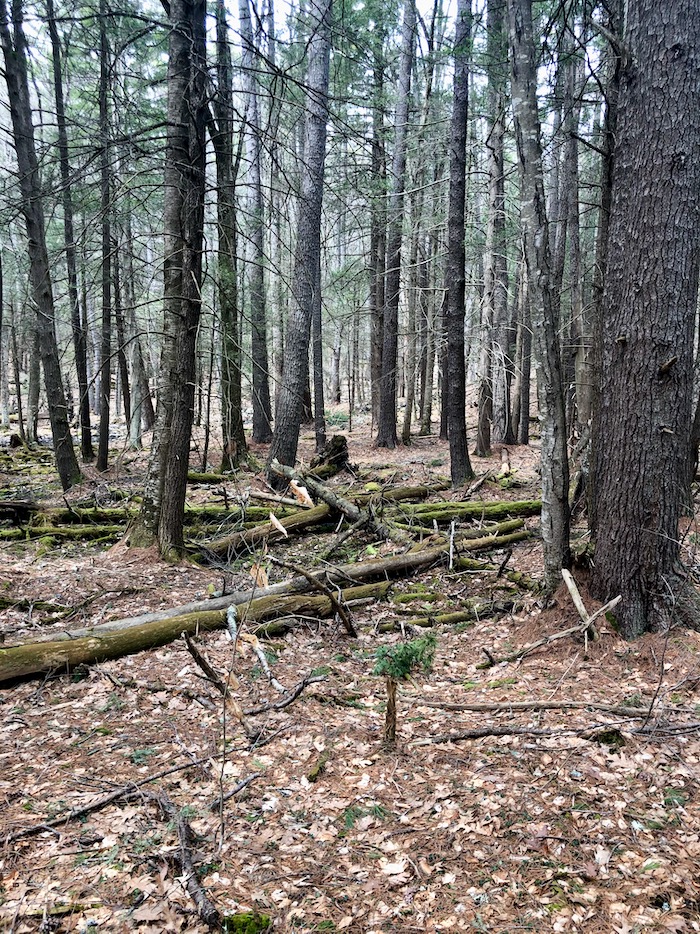 Moss covers them, and then they disappear.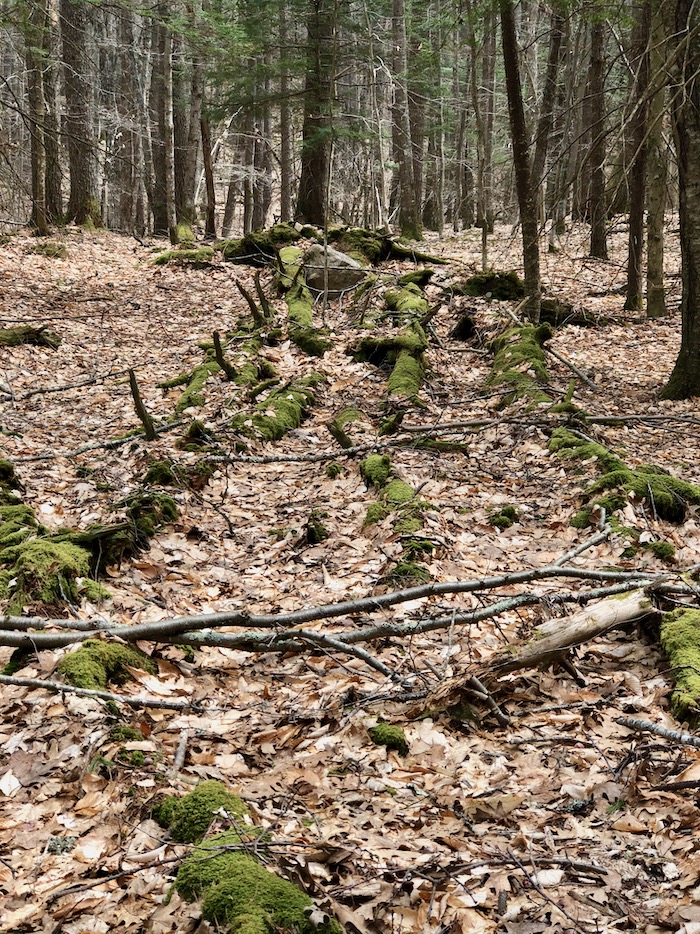 It's not a spectacular landscape, but there's beauty in the details.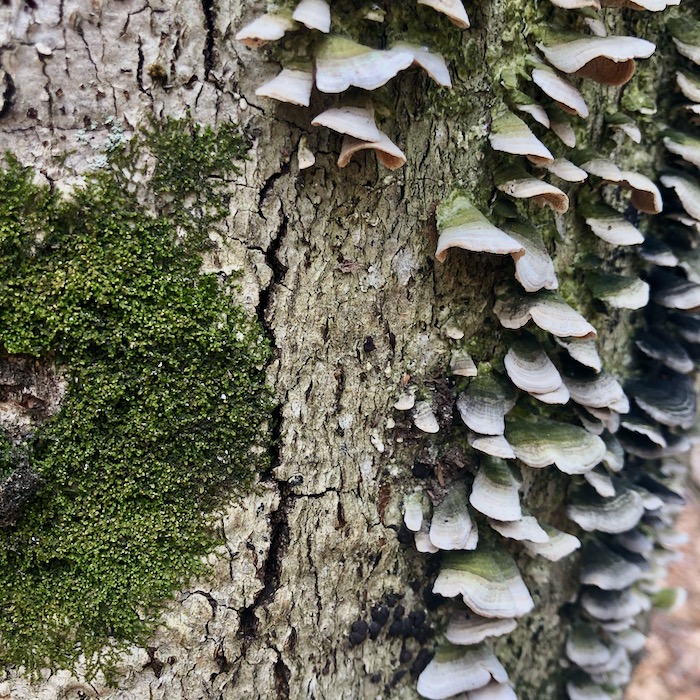 Watch this video with the sound up. Birds are moving in. Can anyone tell me who that is?
After almost 9 miles of walking, I came feeling more settled. That, and I was too exhausted to wallow in a bad mood.
Are you tiring yourself out in order to keep going?
note: For those of you who don't have nature to escape into, on most days, I've been posting one-minute videos of serenity from the Maine woods on my Instagram and Facebook pages.