It's been grey, cold and dank. January weather.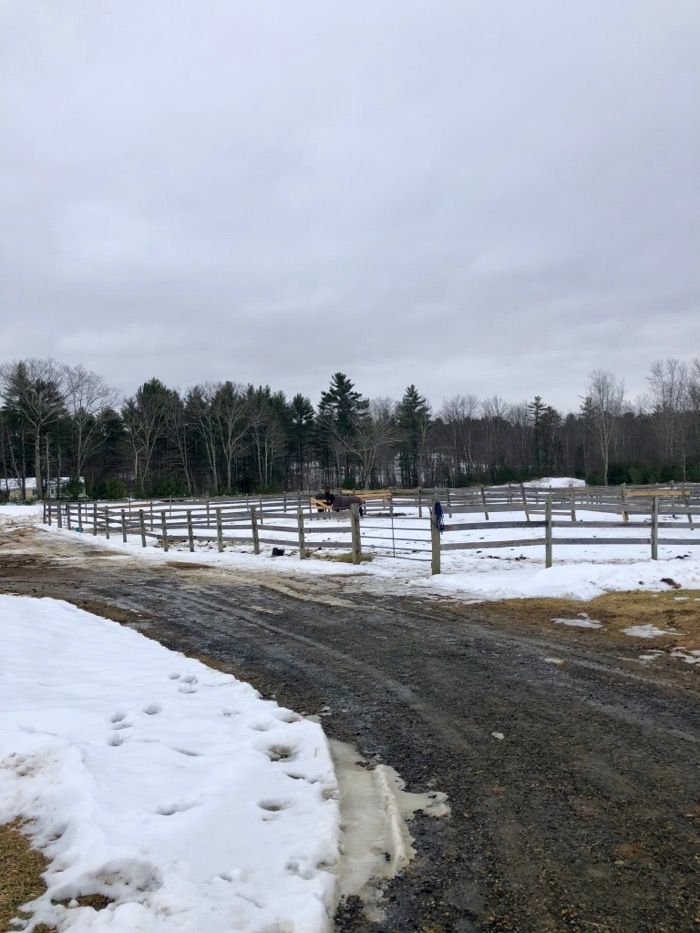 Then it poured rain and sleeted, which saturated the snow and turned everything into slush and then crust. The last few days, though, we've had a respite. Above freezing temps for at least part of the day. The paddocks went from ice to mud. It's called a January thaw and you expect it. Some of us would rather not see the thaw. Winter mud is the worst.
But today was glorious. Full sun! The field was saturated with melted snow. It's not rideable, but a calm horse like Tonka could have a graze.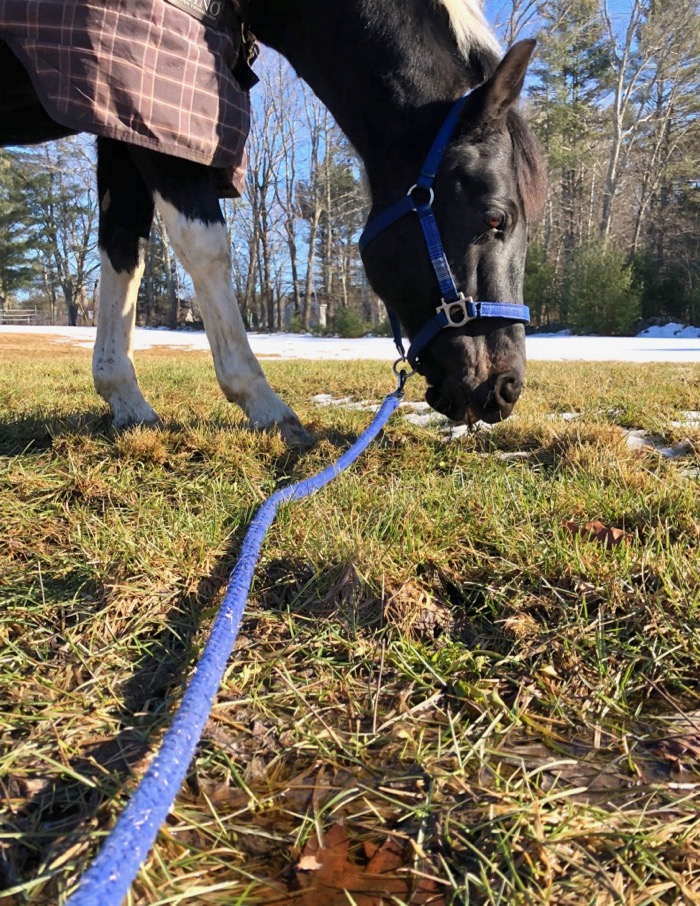 It made him a very happy horse.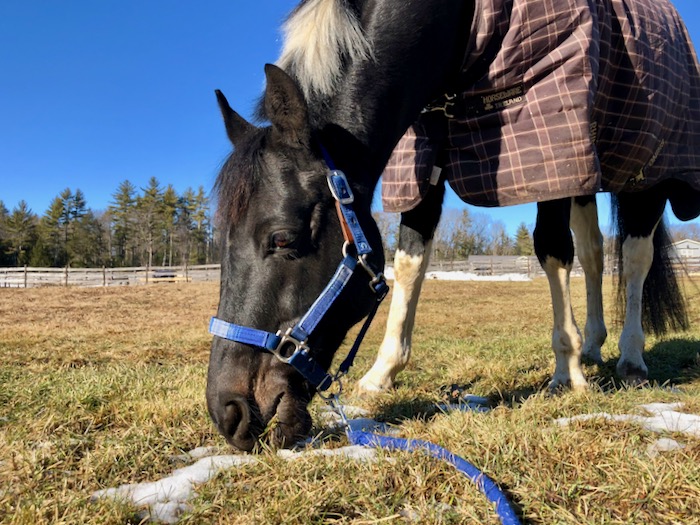 He selected just the right blades of grass.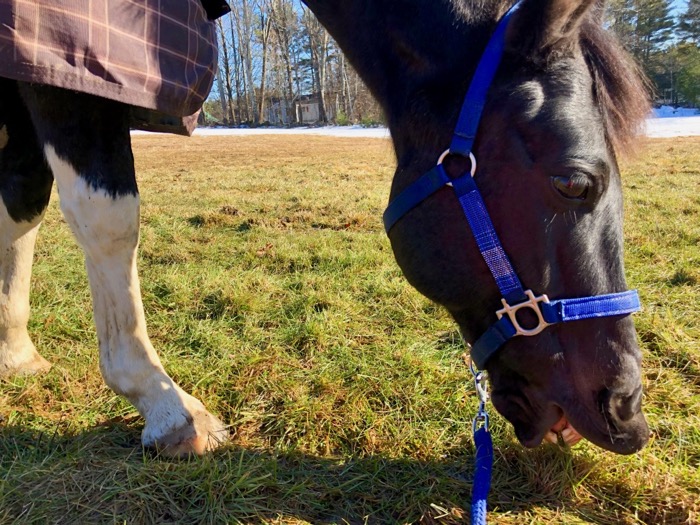 There are few things as satisfying as spending an unexpectedly sunny day standing in the field with your grazing friend. It was still so cold that I had to wear a couple of layers of jackets and a hat and gloves, but the sun (and my horse's company) warmed me to the core. Have you had a moment like this this winter? Tell me about it in the comments!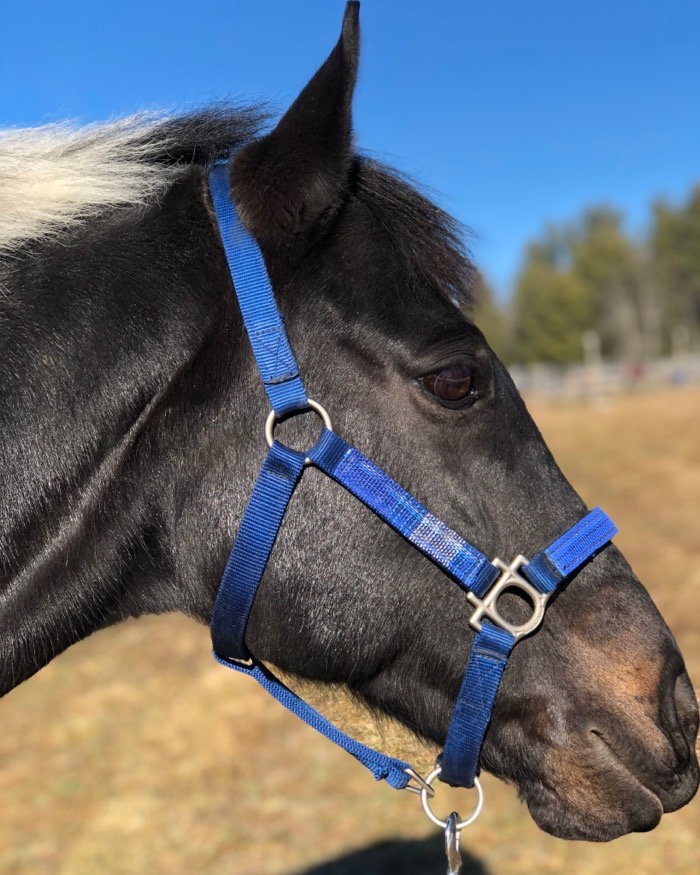 (Like the

Auto Amazon Links: No products found.

? It's a breakaway by Kensington. I only use breakaway halters.)