Tonka feels good.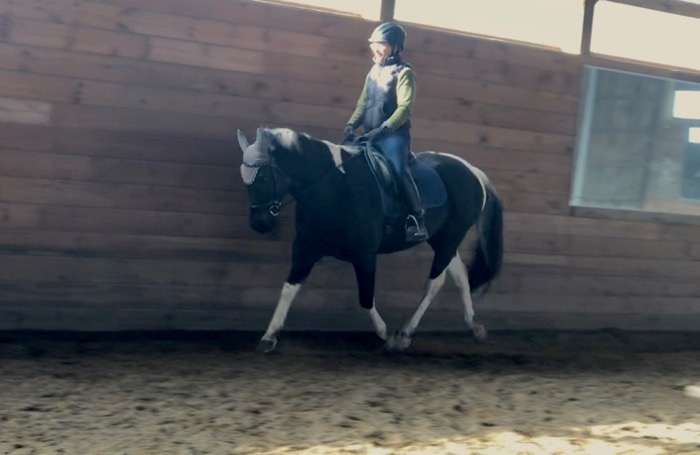 This is a lovely, forward, rhythmic trot. Note that the photo shows Tonka's moment of suspension. All four are off the floor. I'm really happy to see that. Outside it's been snowy and bitter cold. Tonka gets turned out in a paddock, but doesn't move much away from his pile of hay. Inside it's still cold, and the air is dry and dusty which is not great for our lungs. So, we do this sort of warm up, get our blood flowing, remember how we can get into sync, and then call it a day. I use my tracking app to make sure that we get in two or three miles, much of which is at a walk. I'm grateful for having this indoor arena to ride in. Tonka is too. Without it, we'd be standing around in the cold.
Yesterday, for about two hours, the sun shone and the temperature rose above 40° F. We could have worked on our canter transitions indoors. Instead, we did this.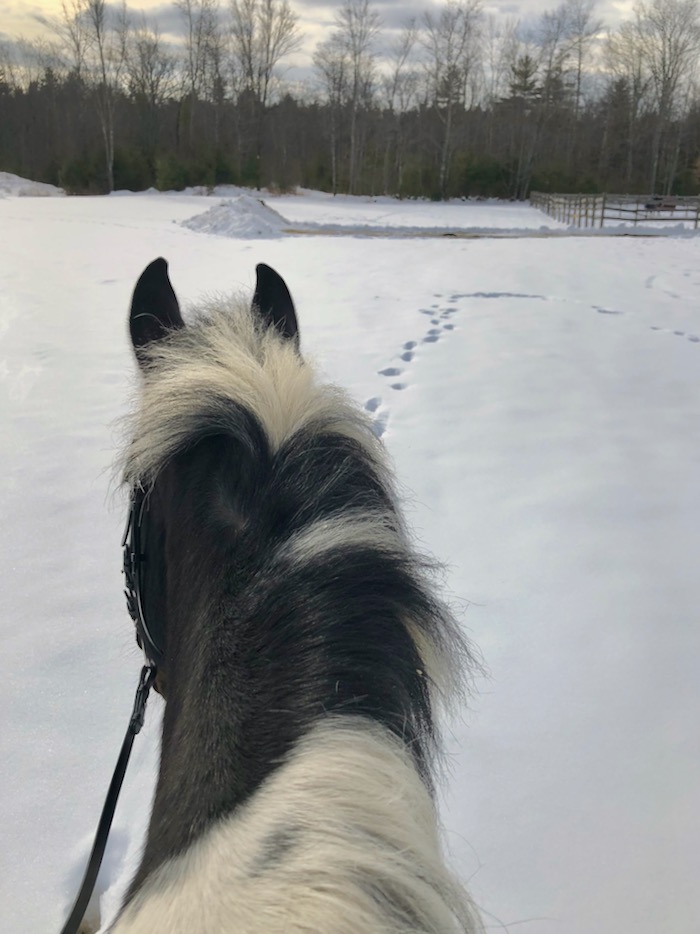 Slogging through the snow is a workout! Some places were quite deep and some places were crusty. Tonka was cautious. We looped around the farm for a half-hour which was enough to shake the dust out of our lungs and brains.
Then we did this. Grass was accessible where the snow plow had been. Nibble enough and you can find green bits.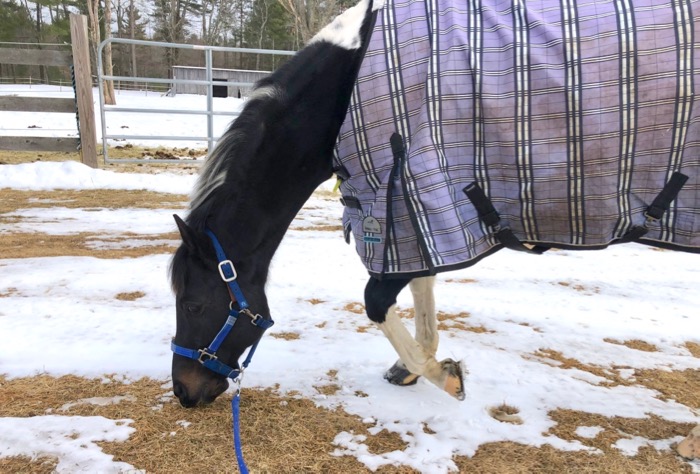 It wasn't a schooling session, but it was at least as productive.