When your horse is worried, it's never nothing. I've written about this before.
Tonka and I have ridden here a gazillion times. From the field, he can see his barn and his friends in their paddocks. It should be a worry-free place to do conditioning sets up and down the gentle slope, and it is.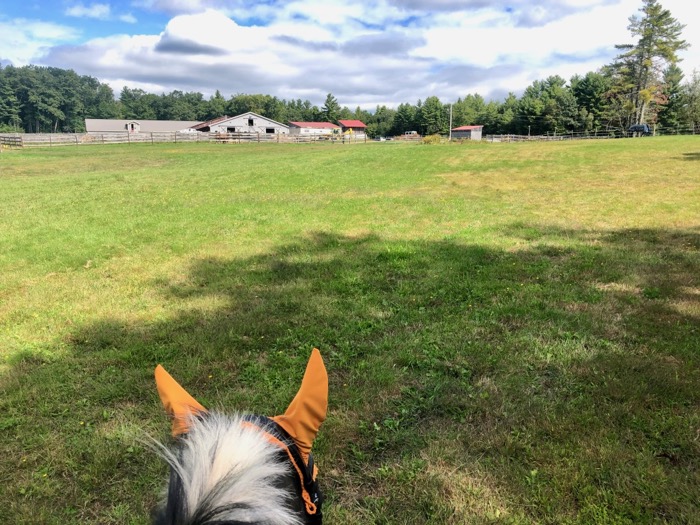 But this past week, something changed. Tonka had two big spooks coming out to the field. I rode those spooks like I always do and we continued on. No big deal. Still, it was information that I tucked away. Then Tonka had a rather dramatic startle at the far end. Hmm…. The edge of the woods are shadowy, and Tonka is sometimes wary of them, but he goes straight along the tree line when I ask. Last week, he said he'd rather not.
Today was a gorgeous day. Breezy. Cool. Sunny. A good day to canter up and down that slope. Tonka was tense the first time past the forest's edge, and then decided that there was nothing to worry about.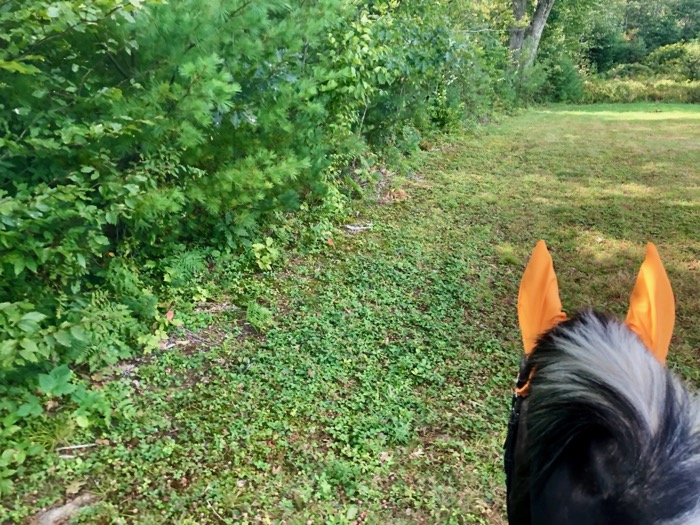 In fact, we were so near the edge, that I saw this.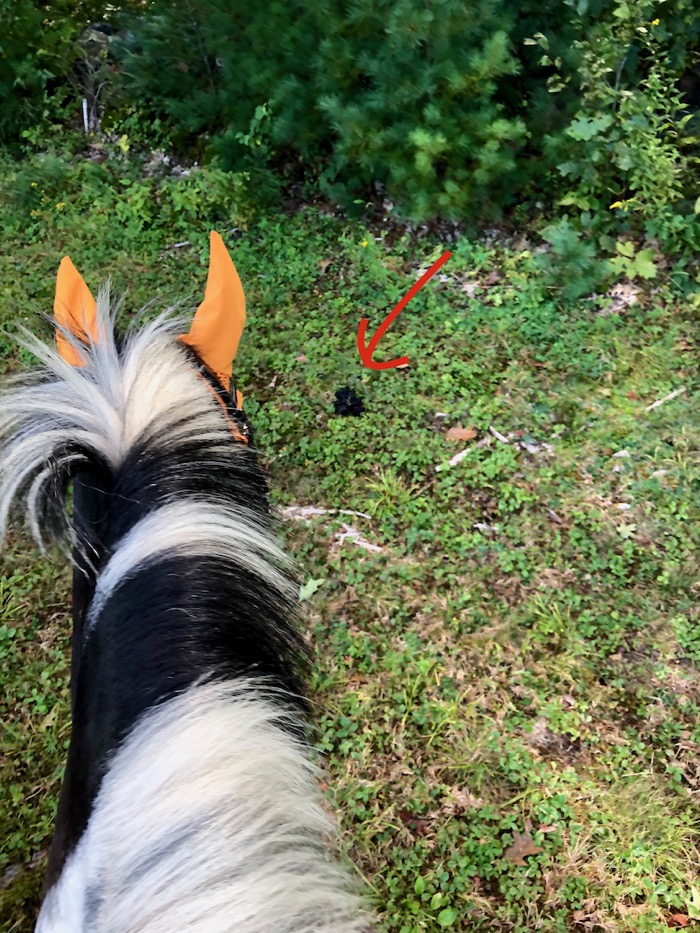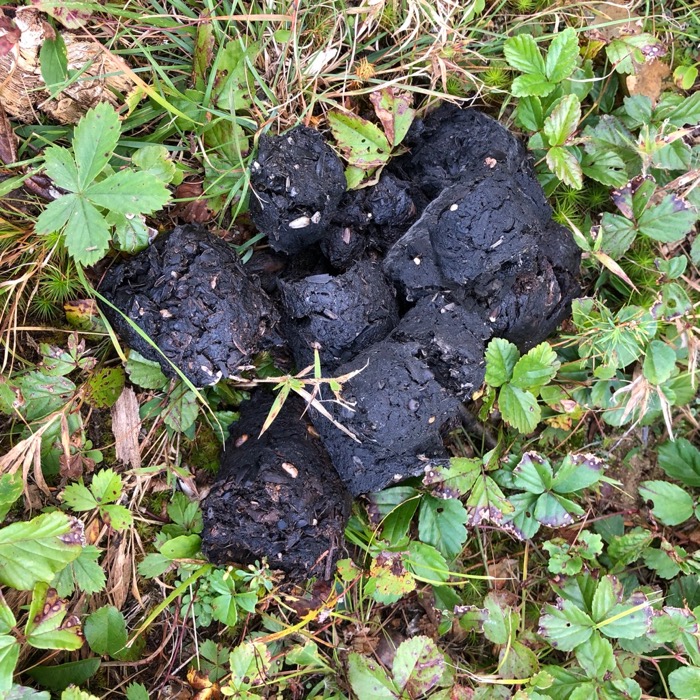 There had been a bear. Tonka was aware of that bear last week. I'd been oblivious. Now it was gone. Tonka knew that, too. Likely, Tonka could tell by scent. Just like dogs know the direction and the age of a scent trail, so do horses.

So, all last week, when I said Tonka, it's nothing! it was something. And now that I've seen the bear poop and I'm concerned, Tonka's telling me, Terry, it's nothing. That bear is long gone.

(Don't you love the pumpkin ears? I found a source on Amazon for the best ear bonnets. Every color! Only $11 including shipping. Wouldn't Tonka look super in hot pink? What color should I get next? Go

Auto Amazon Links: No products found.

and let me know!)