After a horse gets joint injections, they're supposed to remain quiet for four days. No galloping about in a field. No riding. Tonka was restricted to his in/out stall.
He could look out in the aisle, see what was going on, and chat with friends. He could walk into his small attached dry paddock.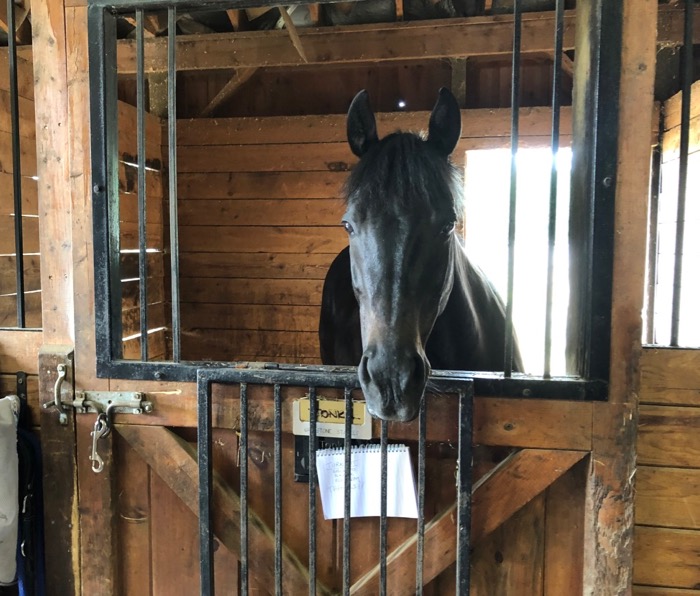 Still, life was BORING. Bored horses can get into trouble. Even a calm horse like Tonka can quickly develop bad habits.
It helps that there was hay to eat almost 24/7.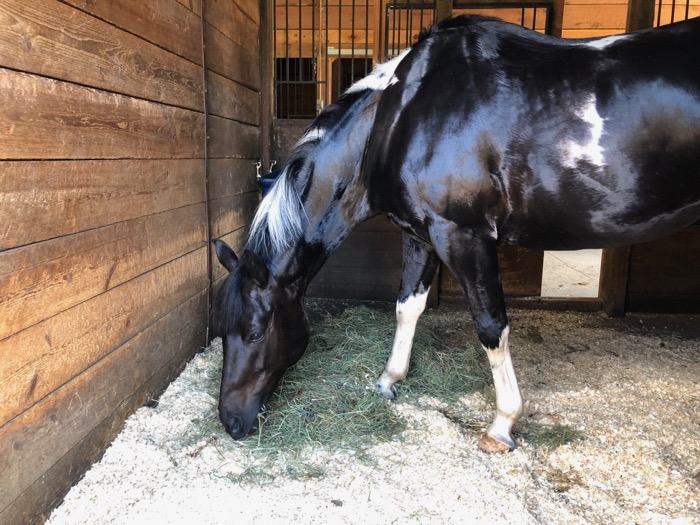 However hay, even the best quality grass hay, gets monotonous. Horses are actually designed to eat a wide variety of forage. (Here's an interesting video on this topic. I'm not convinced about the value of specific herbs, but I do agree that horses want to eat more than the same monoculture grass.)
So, I took Tonka out to the slope near the turnout paddocks to let him eat.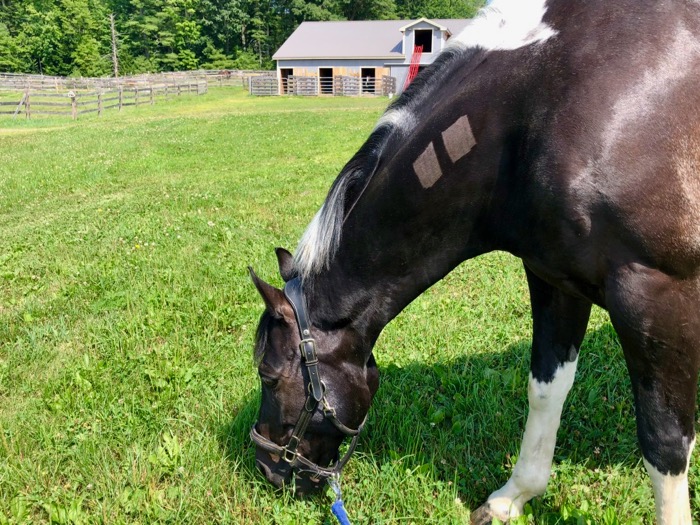 It might look like grass to you, but to Tonka it is a banquet of delectable choices. In the springtime he ate the bright green dandelion leaves. A month later, he gravitated to the clover. Now that it's mid-summer he's scarfing down on the tall dandelion stalks and flowers.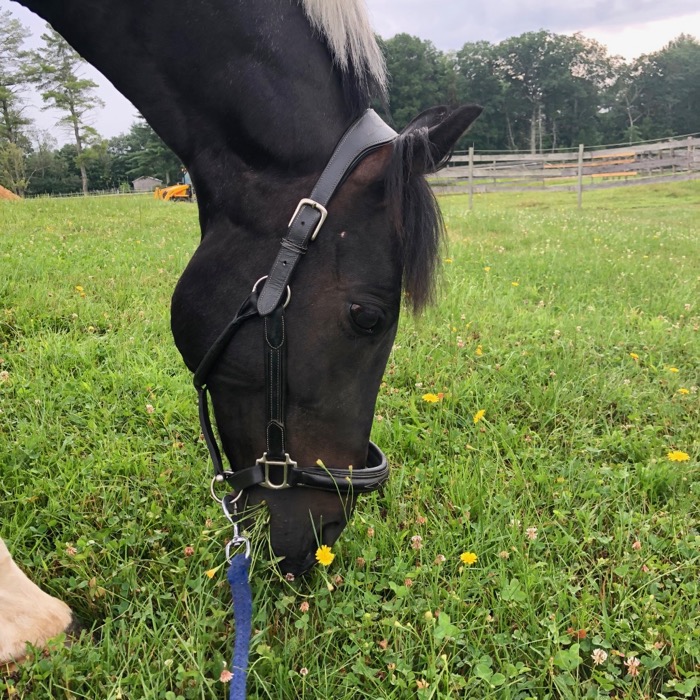 When we first get out there, he surveys the lawn with his eyes. He takes me over to the patch that looks the most delicious. Most of the time, I expect Tonka to politely walk next to me, on a loose line, with his head up, even when there is food at his feet. But once I give him the graze! cue, he's allowed to take the lead. Within reason.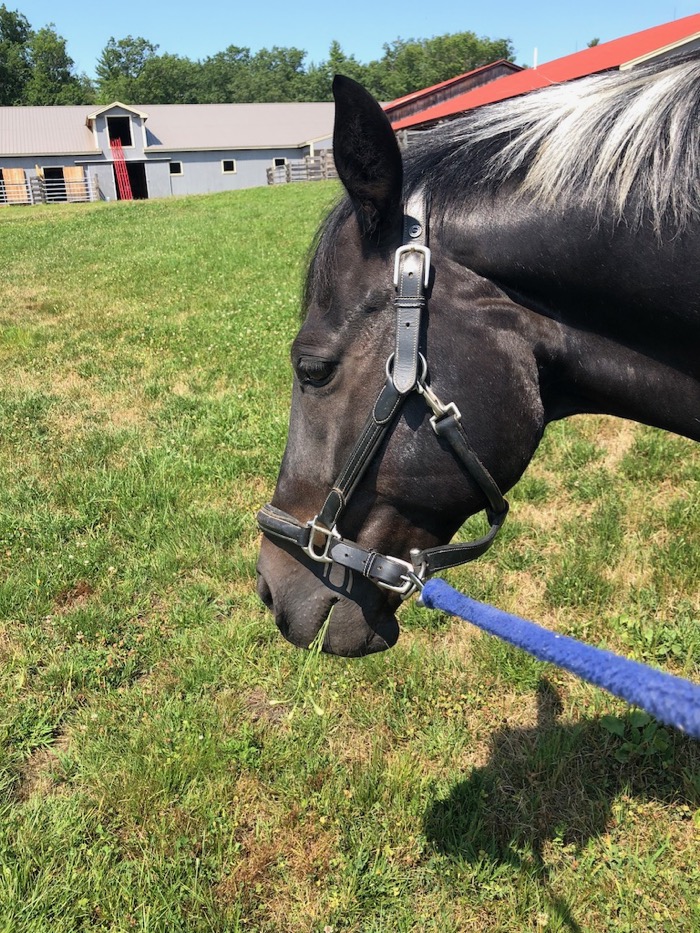 Once his head is down, Tonka is immersed in what's on offer. Not only are there a multitude of flavors to savor, but there are aromas to take in. He's tasting. He's smelling. But he's not seeing what he's eating. Horses have a blind spot right in front of their noses, so he relies on his whiskers. It's a feast for his senses and for his belly.
Even when Tonka isn't on stall rest, I like to get him out to taste the scenery. Just a half-hour of this sort of hand-grazing can do wonders to improve the quality of your horse's mental and physical life, and it can enhance your relationship (he knows you're the one giving him access, and you're hanging out companionably.)
What does your horse find tasty in August?
Just for fun – here is Tonka's Fabio moment! 🙂