I'm giving four talks at Equine Affaire, Springfield, MA, this November. I need to provide the organizer with a small, square photo for them to use in the program. I thought that that a candid barn photo would be appropriate as I'll be presenting about horse behavior and communication and don't want the head shot to look staged and fussy.
Tonka had some ideas of his own.
Um, Tonk, could you look at the camera? And was it intentional to block my mouth with your ear?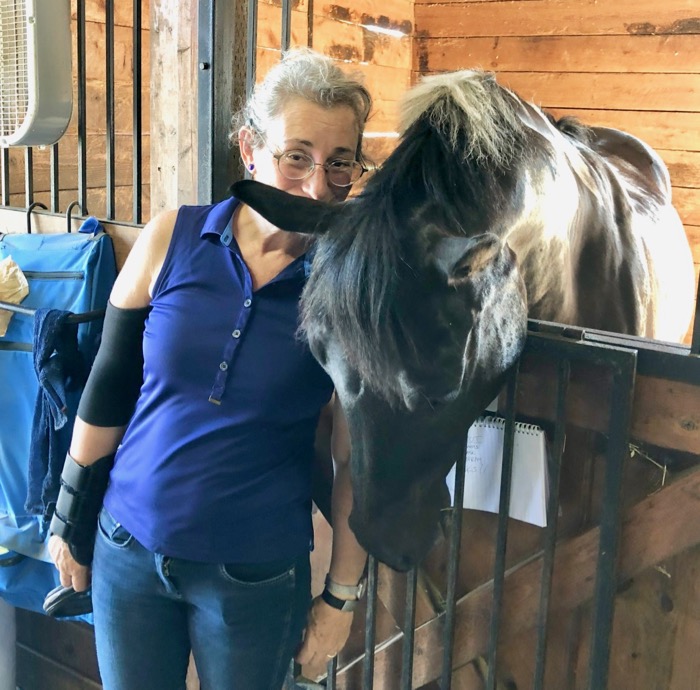 No, that's not better.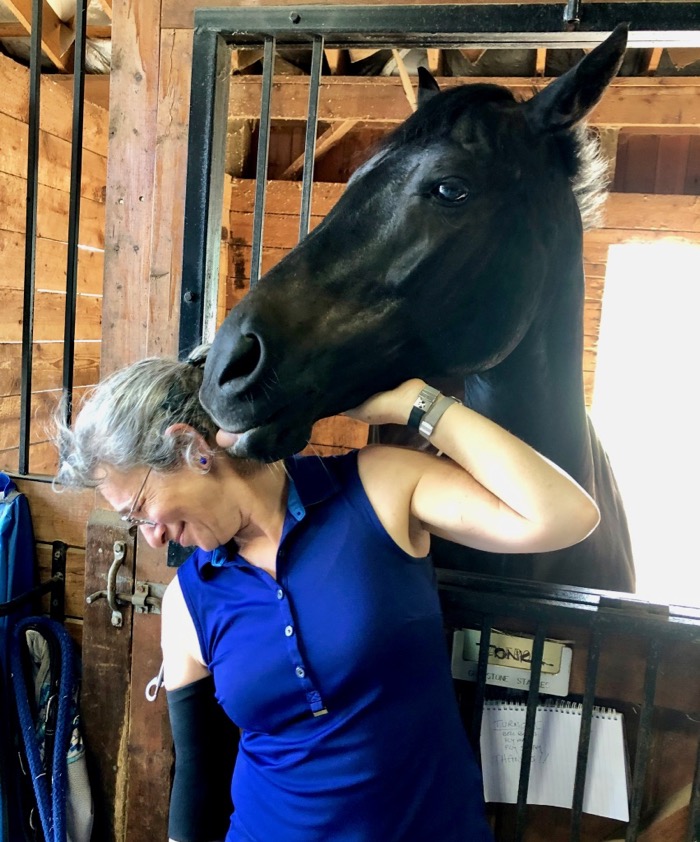 (FYI the black supports are for tendonitis, which I have in both my elbow and wrist.)