Between the stone wall and the marsh, there is a blueberry barren.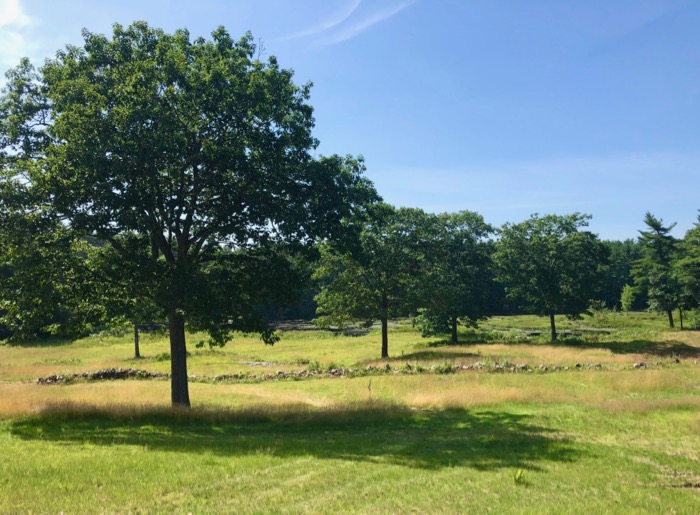 Wild lowbush blueberries grow there.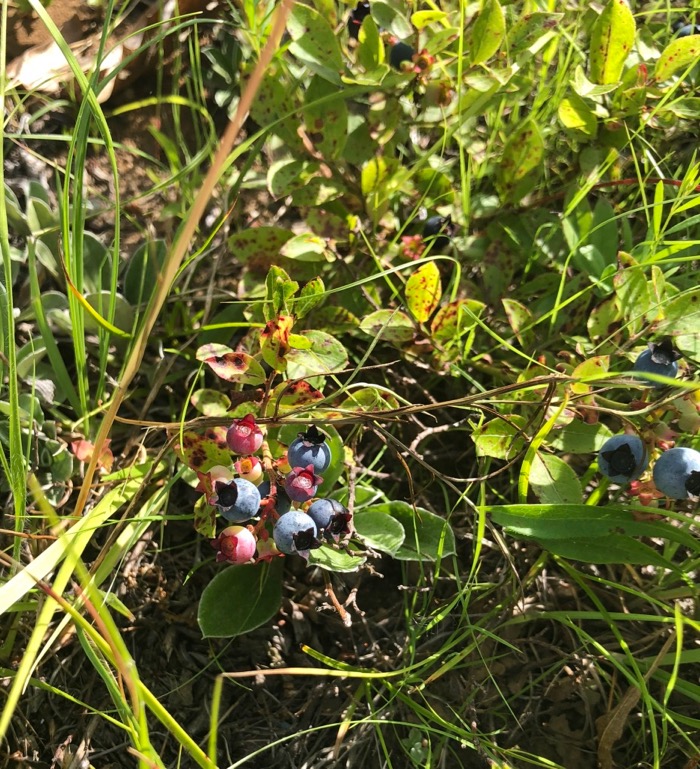 I've been picking them by hand, separating the ripe from the unripe.
Bent over.
Where there are ticks and deer flies.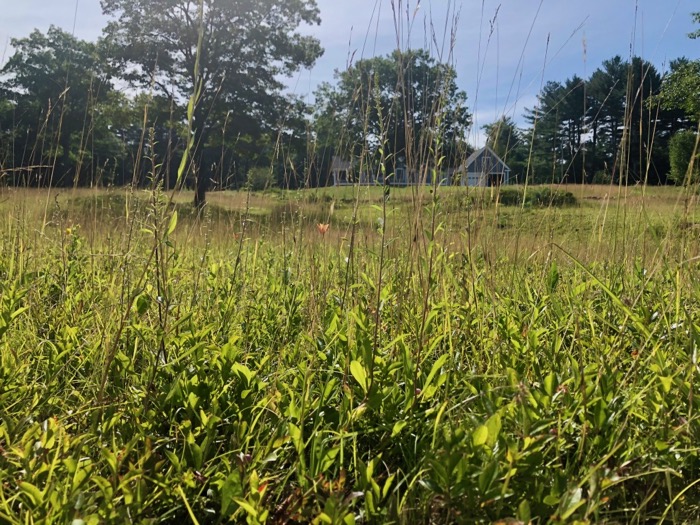 By the time my small basket isn't even half-filled, I've had enough and go back to the house.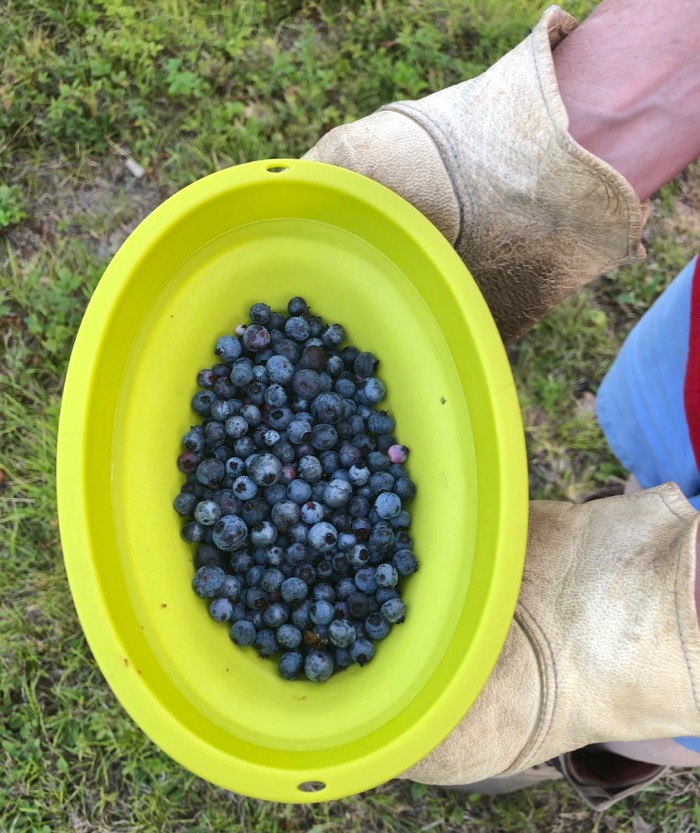 Then the next day I go back for more. They are the most delicious blueberries I've ever eaten.
Others also think that they're delicious. Today we had three quiet and polite guests.
The first one had a crescent of white on it's back.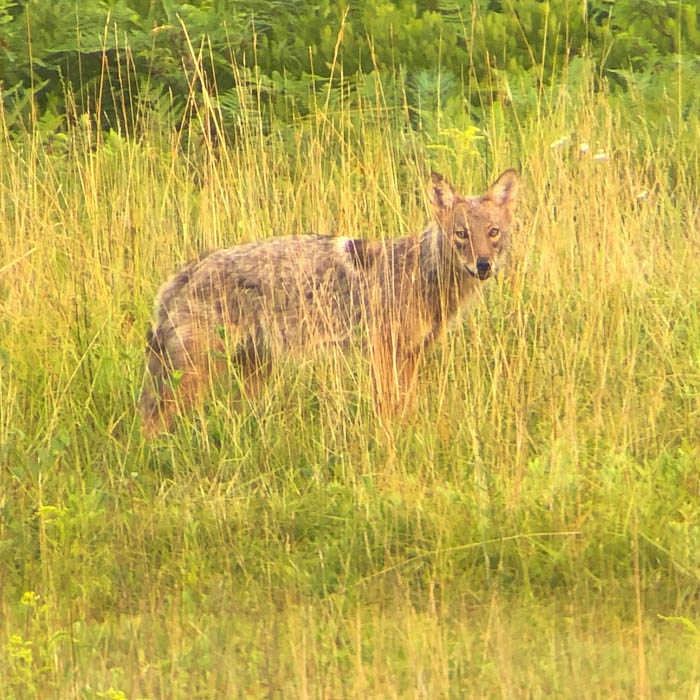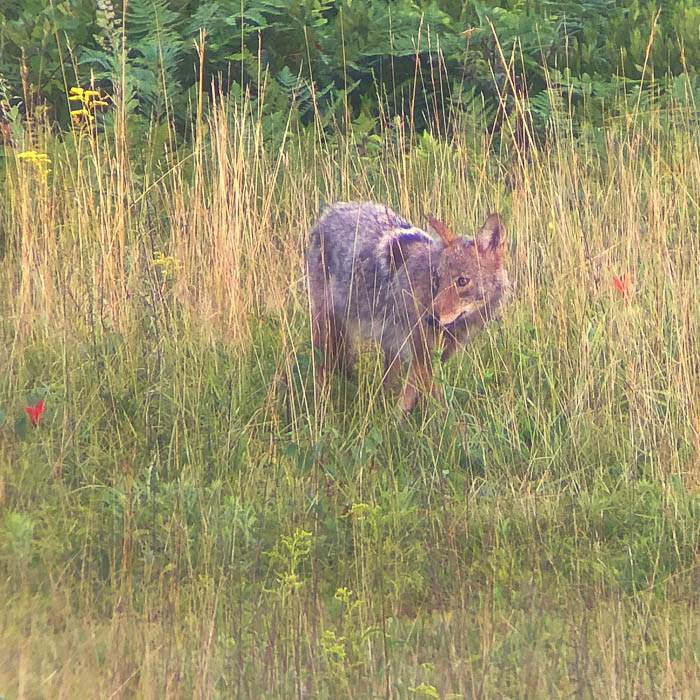 The second had a white chest. The third was stout and had large ears.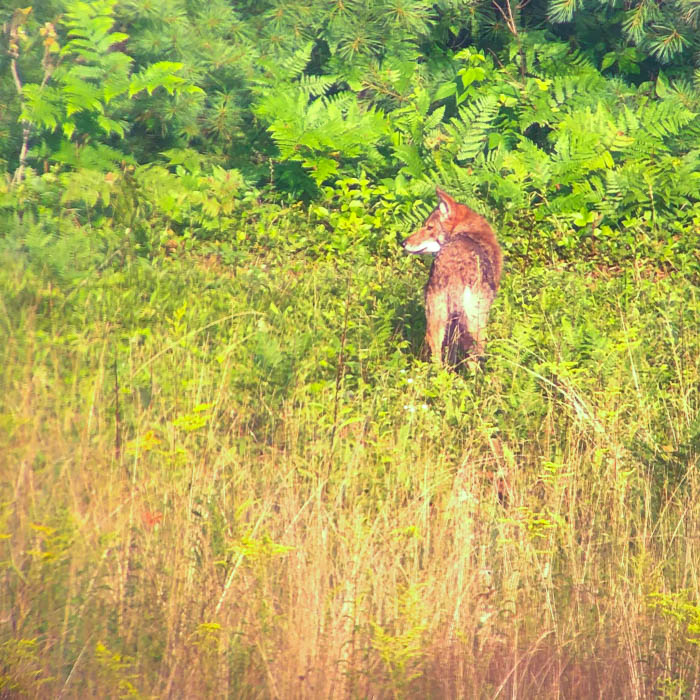 They arrived one after another; as one faded into the woods, the next appeared, so there wan't a crowd.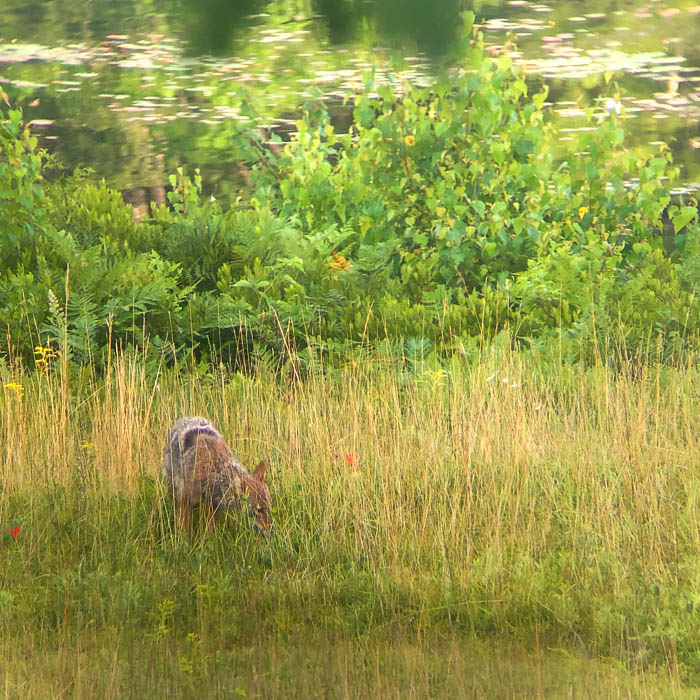 Coyotes are omnivores, so I wasn't surprised to see them eating berries rather than hunting for the small animals that live in the field. But I was surprised to see how dainty and charming they looked while foraging. It's likely that the berries are as much a treat for them as they are for me. It's also likely that it's as much work for them to eat their fill – none of the coyotes stayed for long.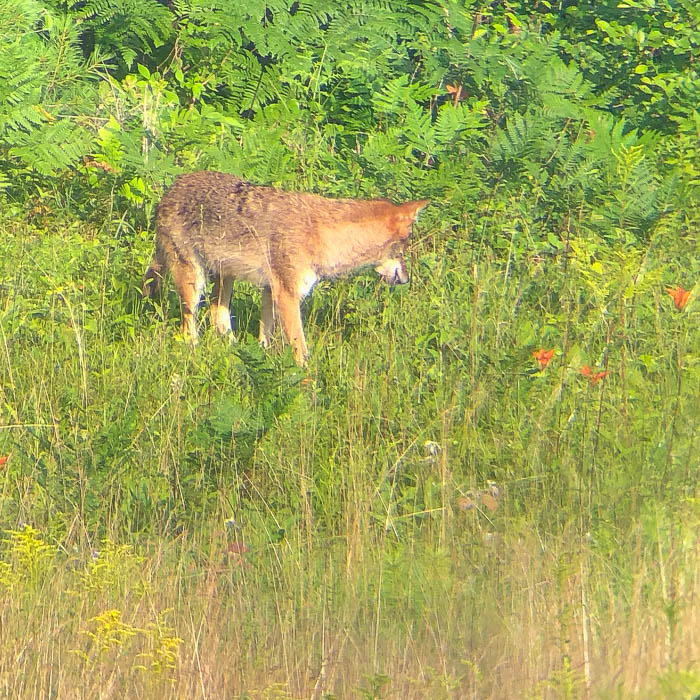 Like me, the coyotes didn't make a dent in the amount of blueberries in my front yard. There are plenty to share. I'm eager to see who else wants to take part in this harvest.
Photos of the coyotes were taken by Steve Golson. Shot with an iPhone through a 25x spotting scope from a distance of 350 feet.