We first saw our new home in January.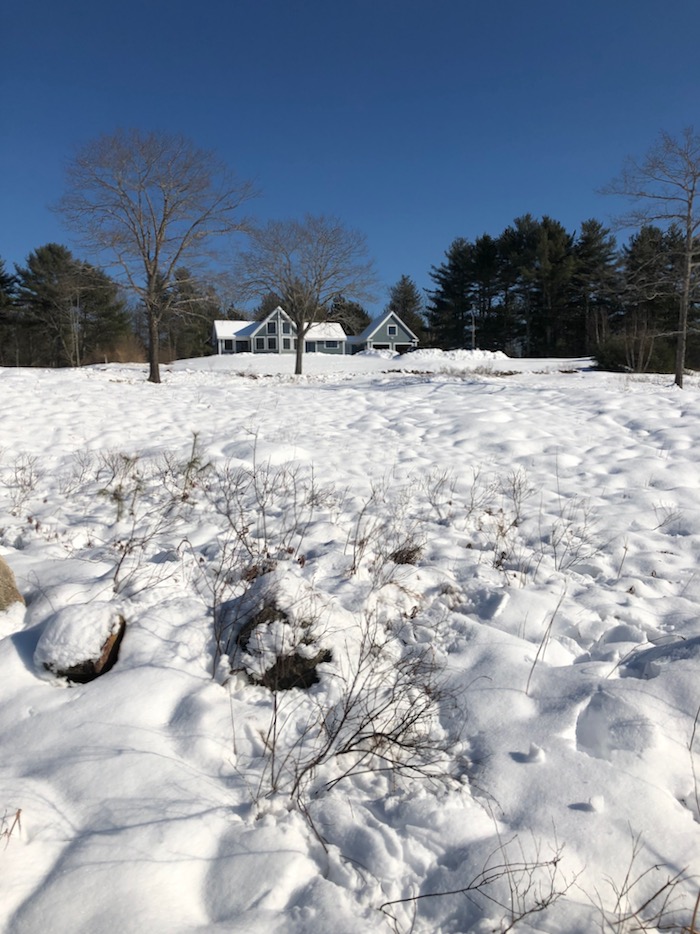 Behind the house are 4,000 acres of protected wildlands. One reason why no development is allowed there is that this ecosystem is home to the endangered Blanding's Turtle. I'd not heard of this turtle species before looking at this house in this small corner of Maine. But I very much liked the idea of a special reptile on our land. I thought that perhaps we should name the house Turtle Hill.
After moving here, I thought maybe we should name it Windy Hill.
The name of the place was still open for debate, but then the turtles, specifically the female residents of this land, went on the move. It's egg-laying season, and our hill above the marsh, with loose ground in the sun, is their place of choice.
A spotted turtle crossed the driveway on her search for the right place to make her nest.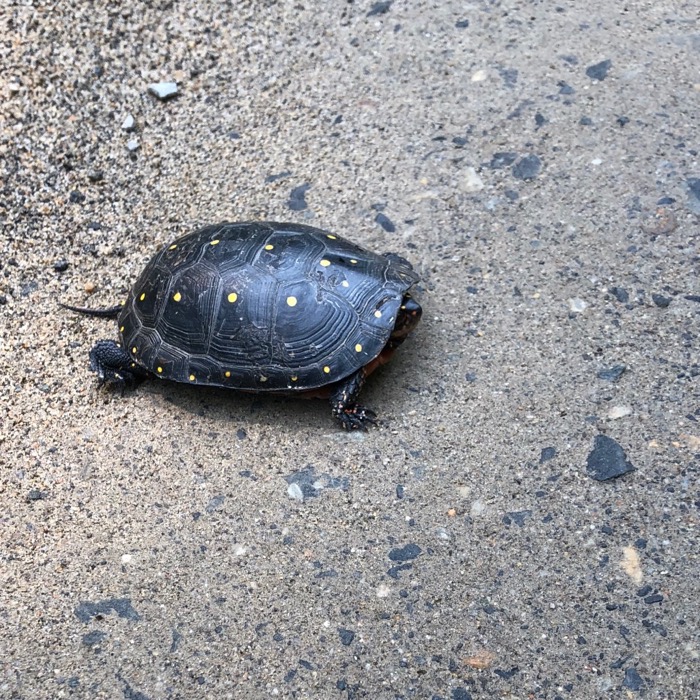 Getting home can take extra time, because we help turtles across the road. The town keeps the road dirt just for the turtles! (If they're in danger of being run over, you can pick them up, take them in the direction they're going, and set them down at the verge, so they can continue on their prescribed journey. Do not think that you know better than a turtle. It will go where it needs to go. If it is a snapper DO NOT pick it up. It can reach around and bite your finger off. A very long stick or a shovel is required to move those creatures along.)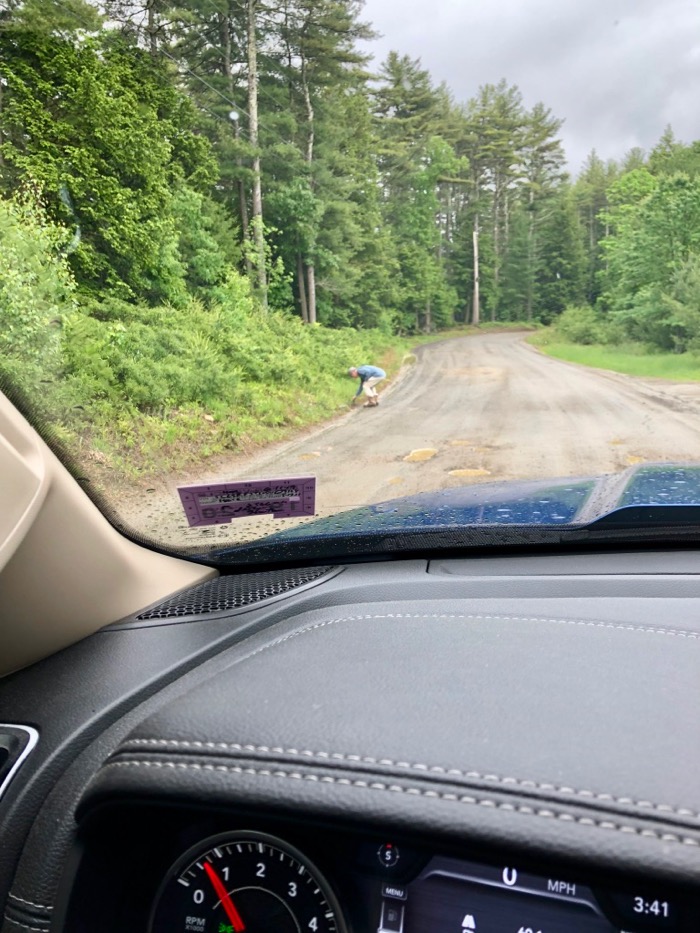 Many painted turtles are laying their eggs in our meadow. Yesterday I saw five. I'm sure there were more.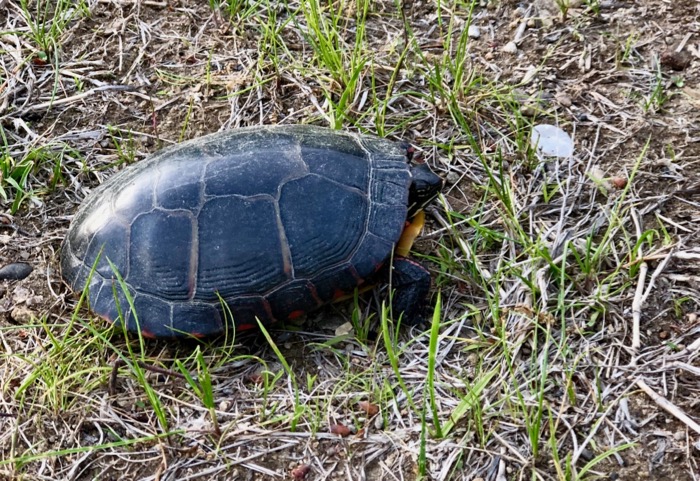 Scooter is not sure what to think of them. This is as near as he's gotten.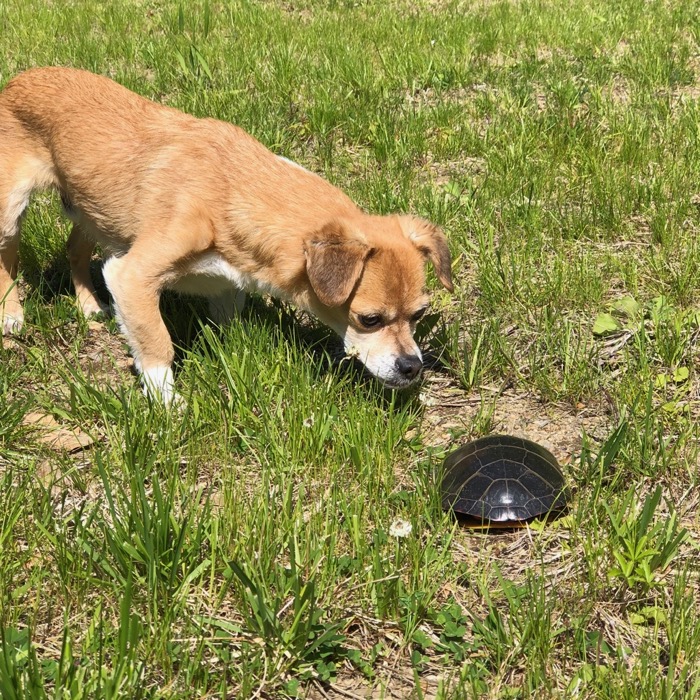 But we don't want him to disturb the turtles. We also don't want Scooter walking in the tall grass, as he comes back covered in ticks, so we put an x-pen out the back door. He can go out and pee and come right back in.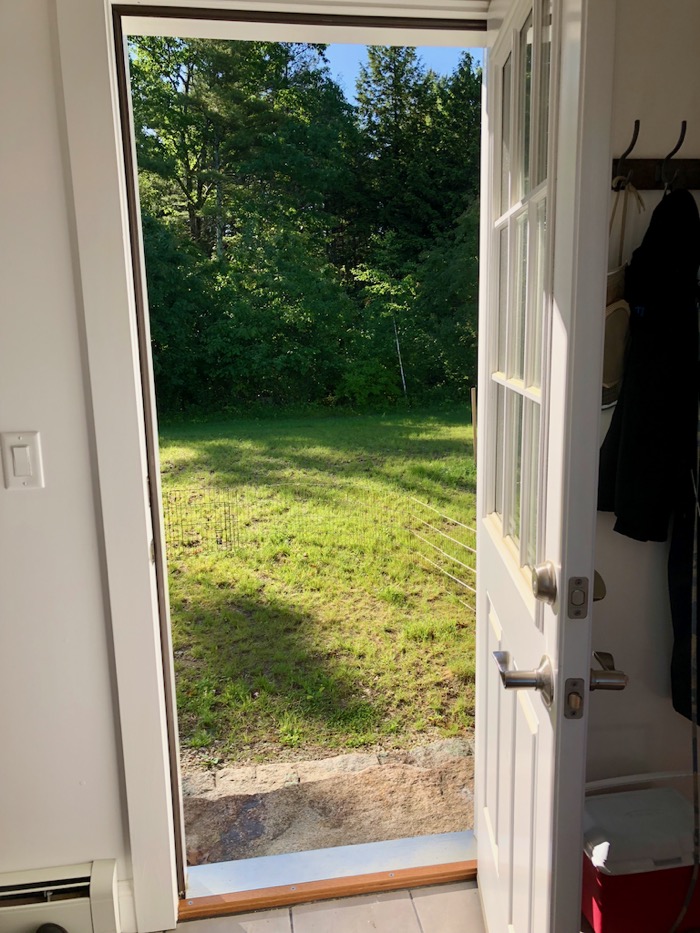 However, I always check to make sure that one of the residents hasn't, somehow, made their way into the pen. Like this painted turtle who decided to lay eggs on Scooter's side of that fence. (We moved the fence after she was done.)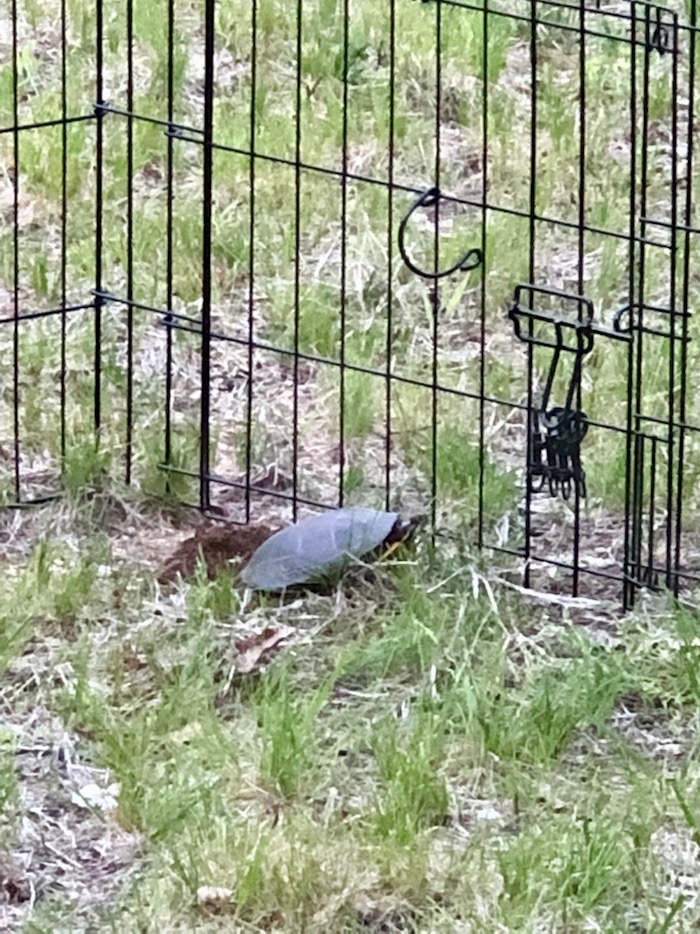 On that day, Scooter stayed on a leash, and went out the front door to do his business. Keeping the little dog on a leash isn't a bad idea. There are other species of turtles on the move.
This snapping turtle laid eggs in three nests right by the front porch. Those spots on her shell are flower petals! It was a rainy day, and she'd trundled through the blooming meadow to get there. It made her look charming, but snappers are fearsome animals.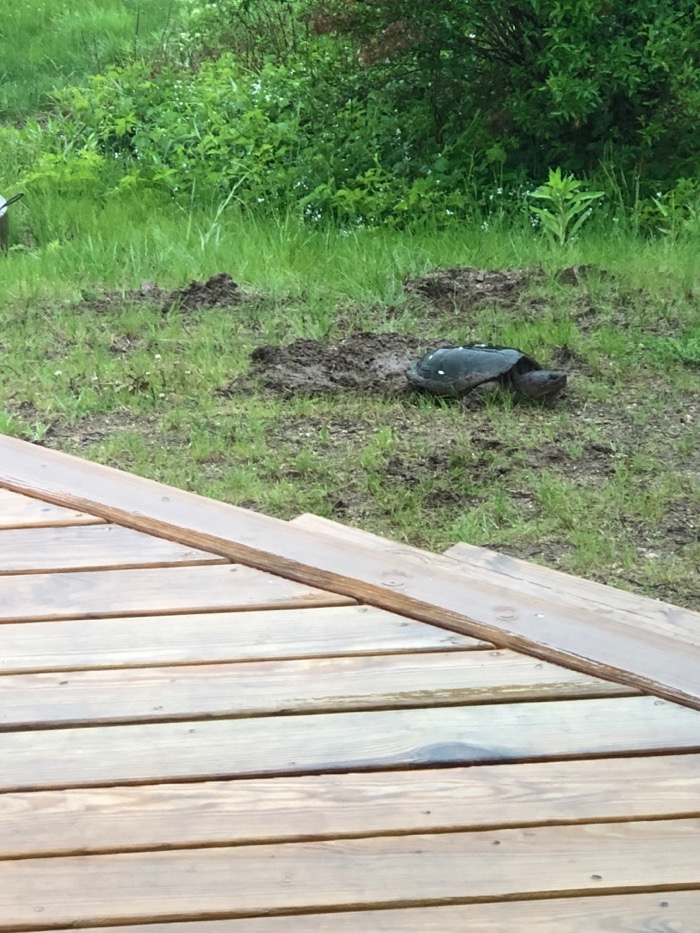 This morning, I saw this snapper through my bathroom window. So prehistoric looking.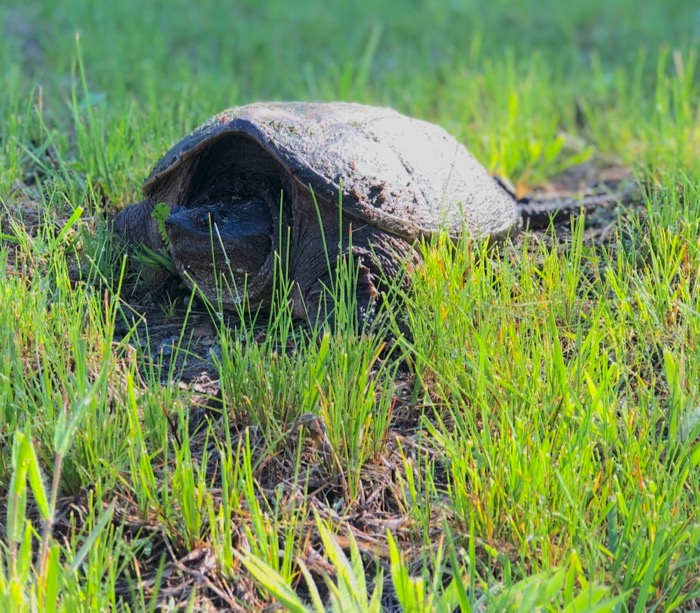 We have yet to see a Blanding's turtle.  Still, the name Turtle Hill is more than appropriate for our new home, so that's what it is.
Have you named your home? What and why?
Added note: I have so many things to learn about these animals! We're looking for good resources and field guides. Suggestions?