Yesterday, the Goat Boys traveled to their new home in Maine. I transported them in my horse trailer.
My goats are skittish about new things and don't like to be out-of-sight of their barn. They've lived in the backyard, without venturing beyond the fence, for many years.
How do you load goats into a trailer without stress or fear?
Start with a ten-year relationship of love, trust and comfort. (The Boys' birthday is this Friday. They'll be ten! They came to live with us when they were 9-weeks old.)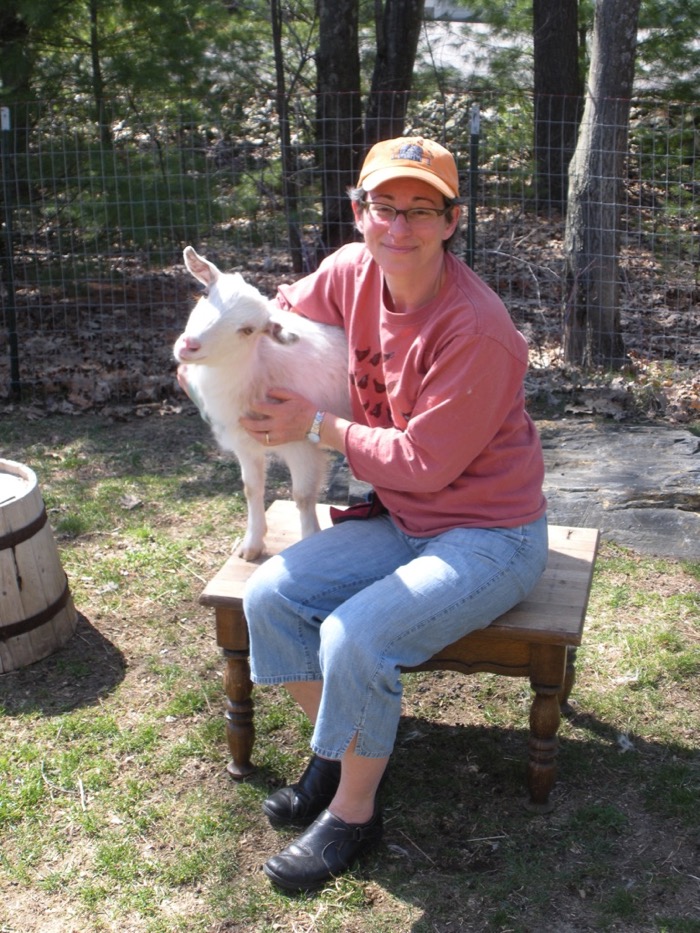 Put on their leashes. Just in case. They're goats. There's usually a "just in case."
Have goats that know the sound of their absolutely, very favorite food, when it is rattled in the scoop.
Smile. Enjoy it. They're goats. Everything that you do is an opportunity for enjoyment.
Ask them to follow you. They've been following you around for years.
Reward the forward movement, not the stopping.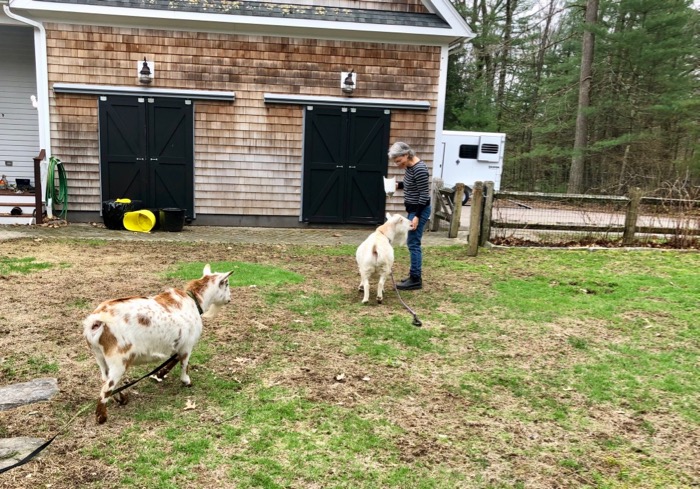 Give the gimpy slow one tangible encouragement!
Use body language that is relaxed, but with purpose. Goats like that.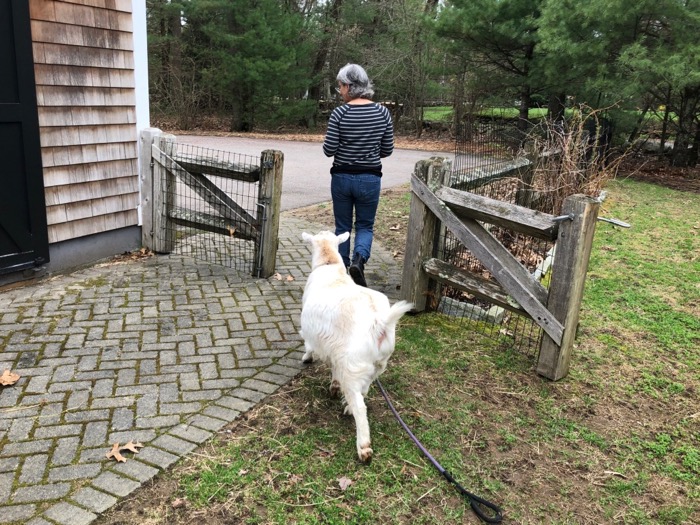 Let them look, but not for too long. You don't want them to overthink it.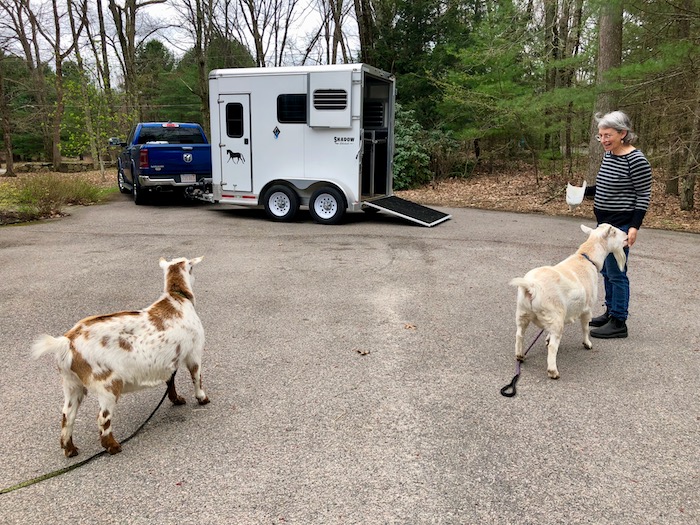 Go forward to the adventure! Even skittish goats are curious. They'll be confident if you are.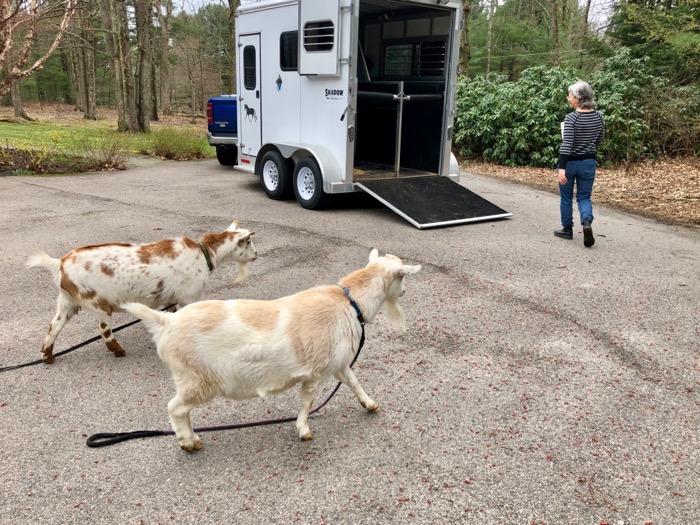 Take a moment to appreciate that you've gotten this far. But then keep going!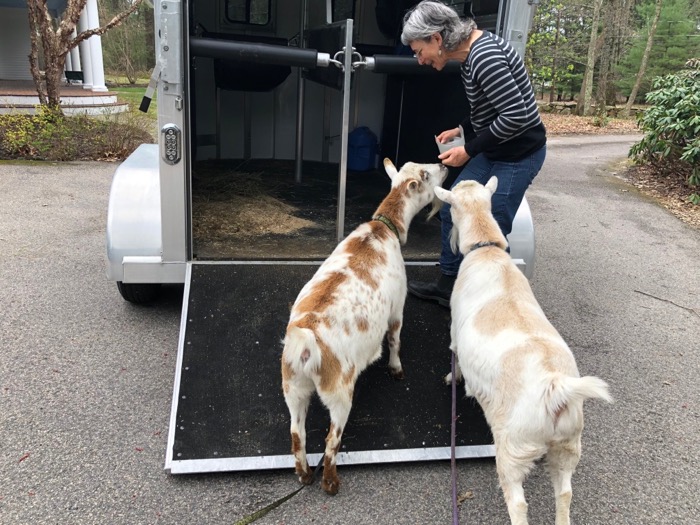 When you're in the trailer, get down on their level and celebrate.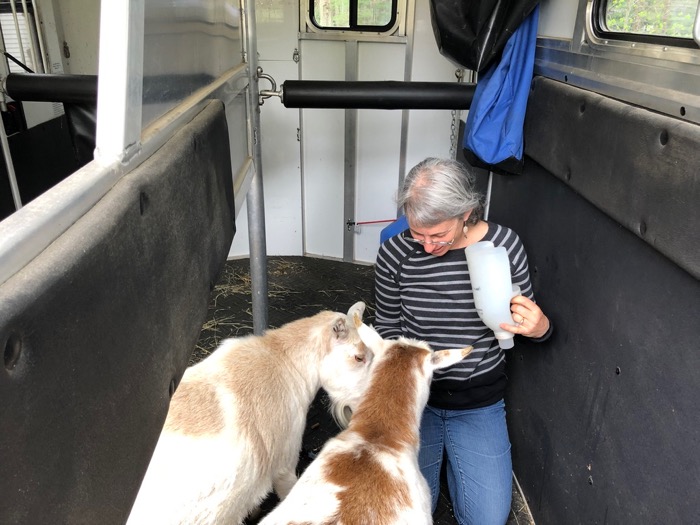 Once you arrive at your destination, set yourself up for success. Notice that I've made a channel from the trailer to their new home. Where to go is obvious. Still, you want that grain scoop rattling in your hand. It's goat marching music!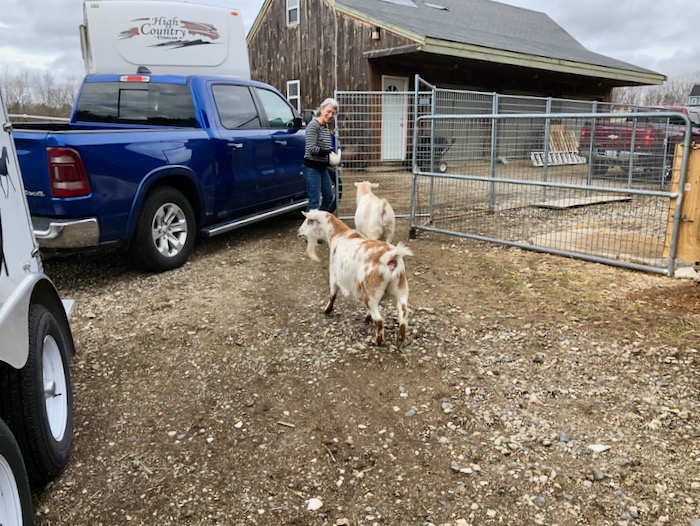 Once in, hang out. Let them settle while you're still in view.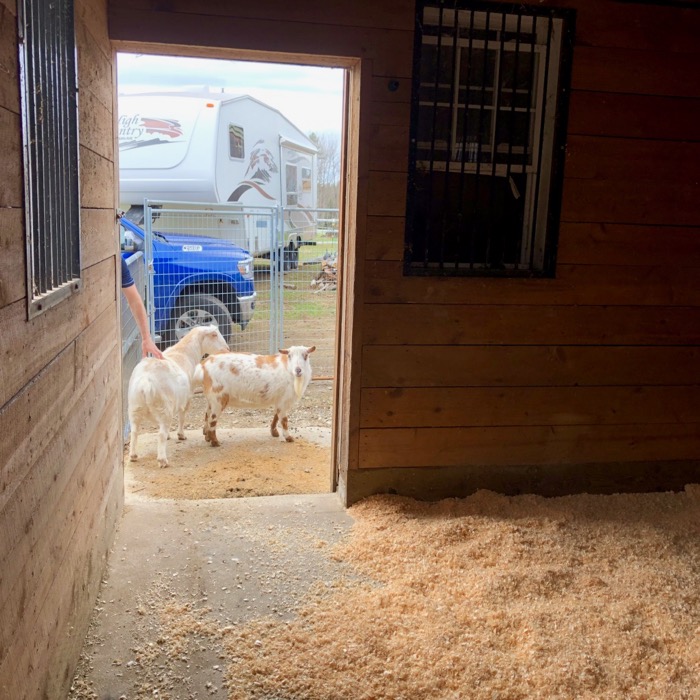 I knew that Pip and Caper would be okay when the guinea hens came over to check things out. Guinea hens are sentries and yell when they see something new on their property. Pip and Caper were only surprised, but not panicked, when the guineas honked at them. The boys took a look, and then turned to eat the excellent hay that this place has. The goats say that hay quality determines the rating of a hotel. This one gets five stars.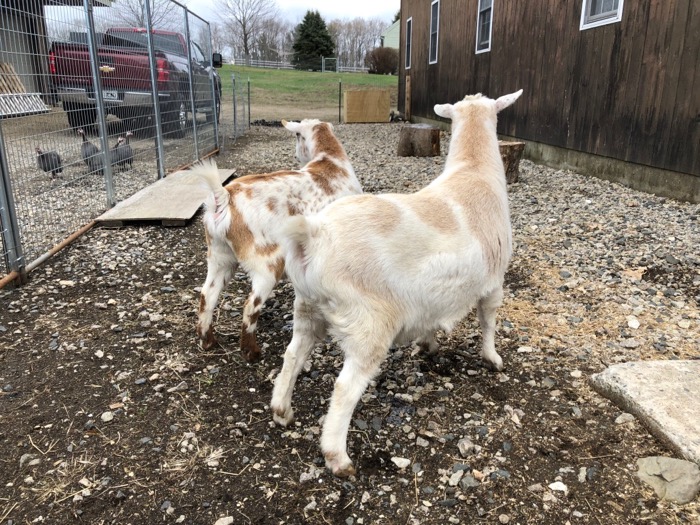 Satisfied that the Goat Boys would be fine without their security blanket, i.e. me, I left.
Reports are that they have already helped the farmer man with his tools when he hung their feeders. I think that Pip and Caper are going to enjoy Noisy Farm.