In this era of "tidying up," storing horse show ribbons in boxes and tucking them into a back closet won't do. Neither will hanging them on a wall to fade and collect dust. It's a nice problem to have – what to do with those show ribbons. Having them in your possession is tangible proof you've been out on your horse, and you've been recognized for your accomplishments. The ribbons spark memories, but do they "spark joy?" Before Marie Kondo asked the world that question, I'd already come up with a solution!
I found this chest at a flea market. In it's past life, it was at a general store in the South, usefully holding seeds for farmers. Now it holds my ribbons.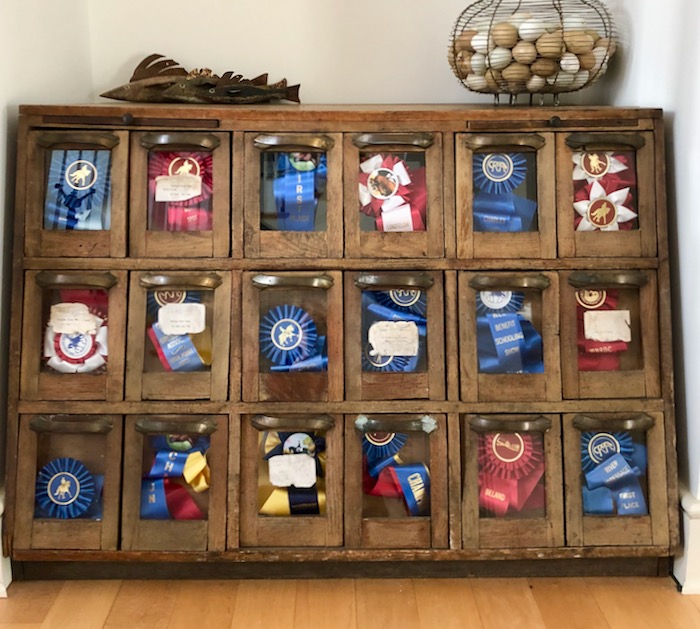 Some of the drawers have remnants of labels that identified the contents.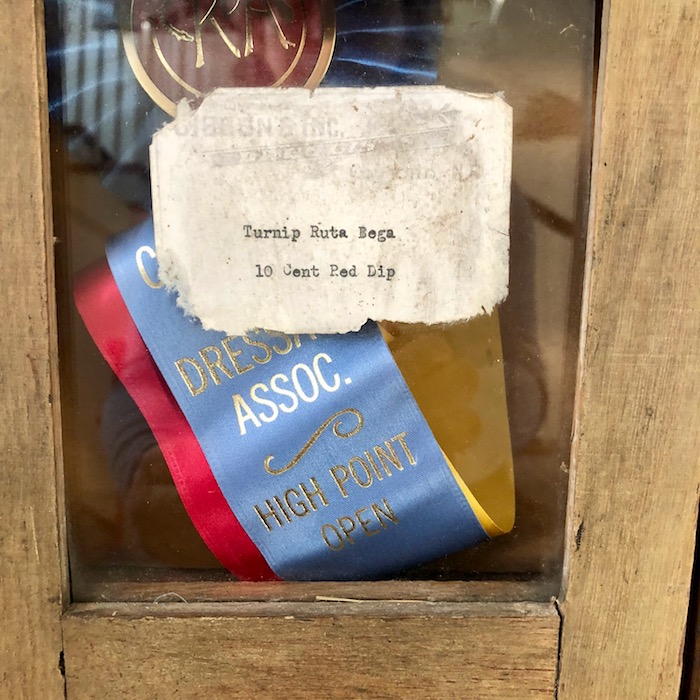 I don't know whether Tonka and I will win more ribbons. He's coming back from his sacroiliac issues, but I don't yet know if he'll be comfortable enough to show this summer. I hope we're both able to compete, but if we don't, we'll still find things to do. If we do win more, I won't need to display them all. I already have a stash inside of this chest. What do you do with your ribbons? Has anyone had a pillow made out of them? Tell me in the comments!