I've been asked why Tonka wears his WeatherBeeta Prime Ear Bonnet, Turquoise, Full in the winter.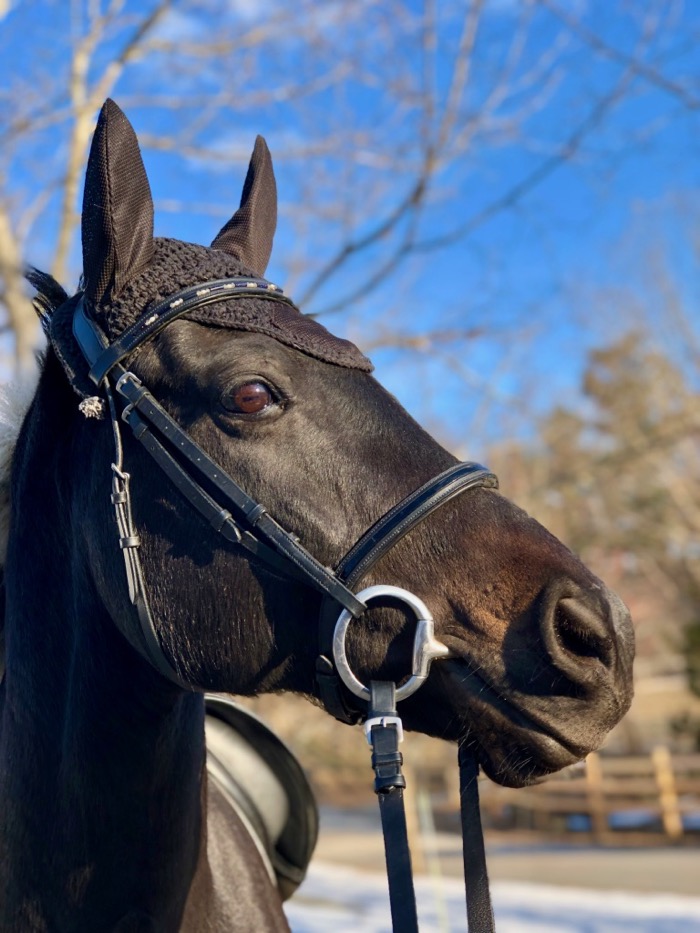 Good question! It's something that horses usually wear to keep flies and gnats out of their sensitive ears. It's a simple solution to a pesky (pesty!) problem. Although there aren't bugs in New England when it's cold, Tonka wears his all year.
This is why.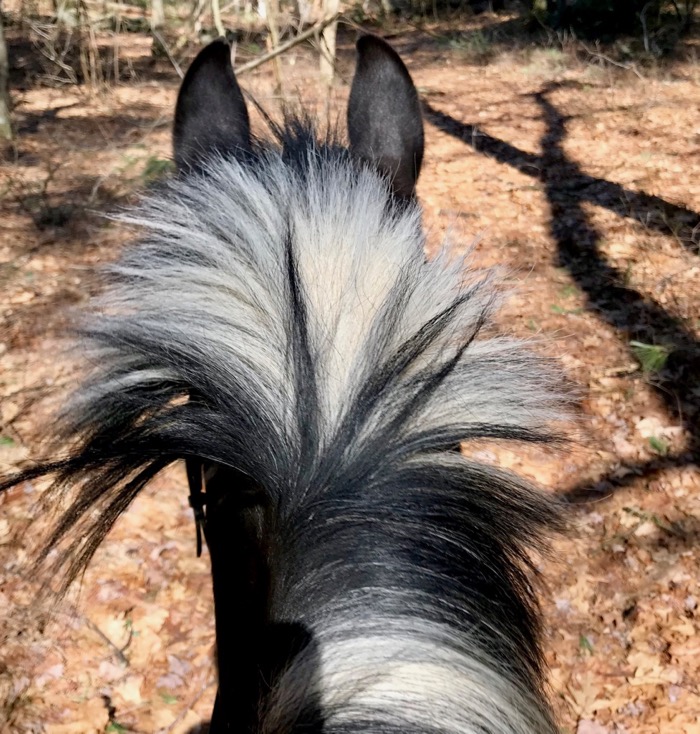 What a mane.
I keep it thinned and trimmed. Honestly! But there's a whorl that sends the mane forward toward his head. That's the problem. Tonka's mane tickles his ears. It's as annoying to him as buzzing bugs. I've found that wearing his bonnet takes away that aggravation, which makes him calmer overall.
The bonnet, however, isn't enough. Many riders trim a path just behind the ears so that the bridle rests flat on the horse's neck. It's usually just the width of the headstall. Tonka's is double-wide.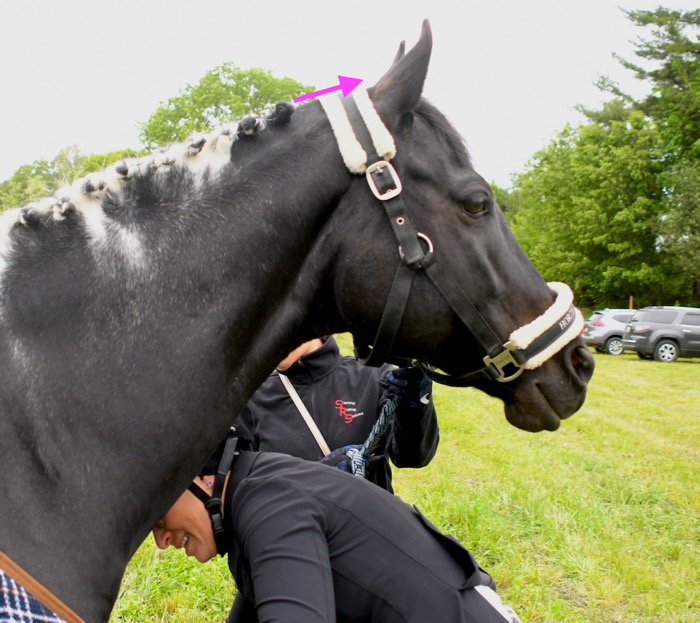 Even with that extreme trim, I can't seem to keep the mane totally off of his ears, so he wears his bonnet.
Skunk horse.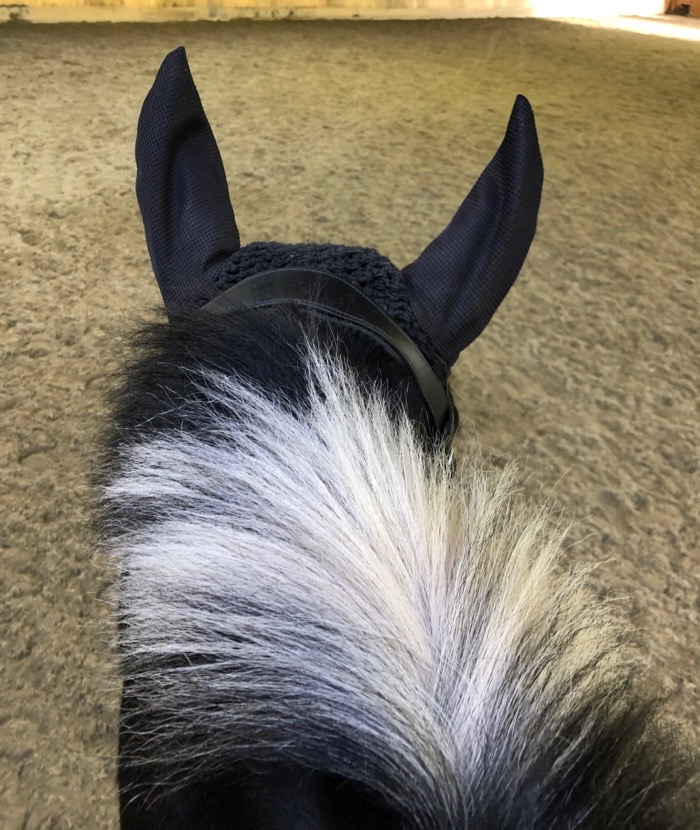 I've yet to succumb to the Equine Couture Fly Bonnet with Crystals - Black bonnets, or the matchy-matchy LeMieux Classic Ear Bonnet Peacock Medium of pads and bonnets. What do you think?