We had a tragedy at the barn. A rider came off and had to be air-lifted to a Boston hospital. She was in the indoor arena, which is up a driveway from the stables. Fortunately, two were riding that day. But both riders had left their phones in the tack room. It was a rare winter day with good weather so the doors of the barn were open; the barn manager could hear the yell for help. She came running. But she didn't have her cell phone on her either. She had to gather the two horses and jog back to the barn. 911 was called. Medical help arrived very quickly. They needed information on the unconscious woman. They couldn't find her wallet in her car. The release form on file in the barn didn't have the needed emergency contact information.
Lessons learned the hard way.
Always carry your cell phone. In the winter it's easy. You have pockets. In the summer, don't worry about how you look. Fanny packs are back in style! I'd rather do without reins than ride without my Fanny Pack, AirBuyW 3 Zippered Compartments Adjustable Strap Crossbody Festival Workout Concert Traveling Running Biking Sport Fashion Waist Fanny Pack Bag For Women Men Yellow. Mine is large enough for a pocket for my phone, and another for treats.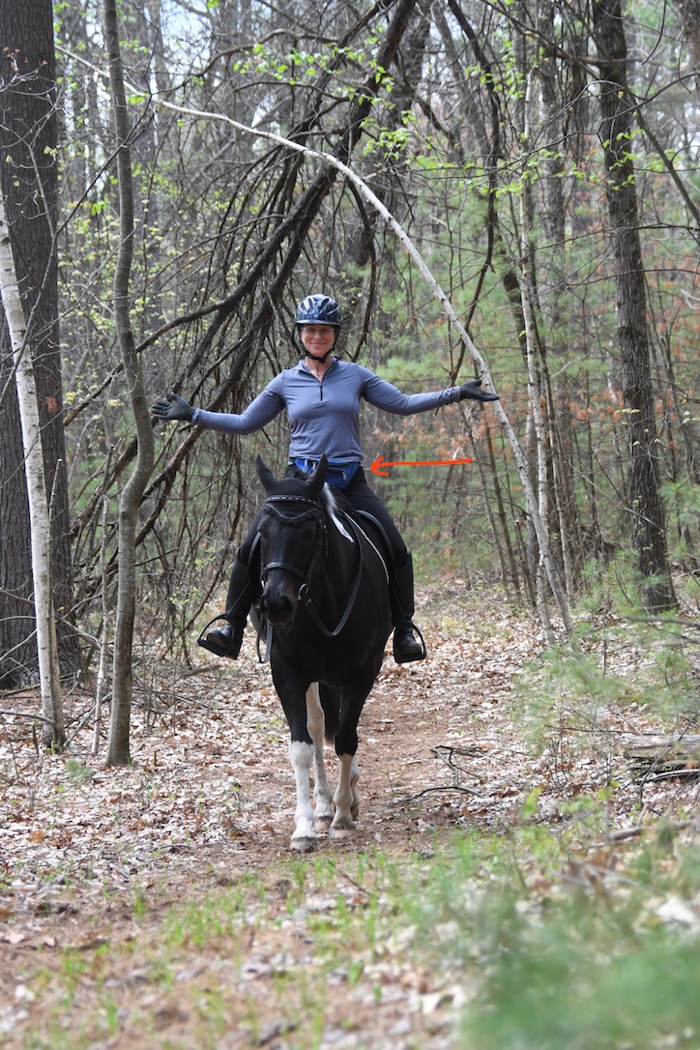 Make full use of the safety features on your phone! Did you know that anyone can get to the keypad and see this?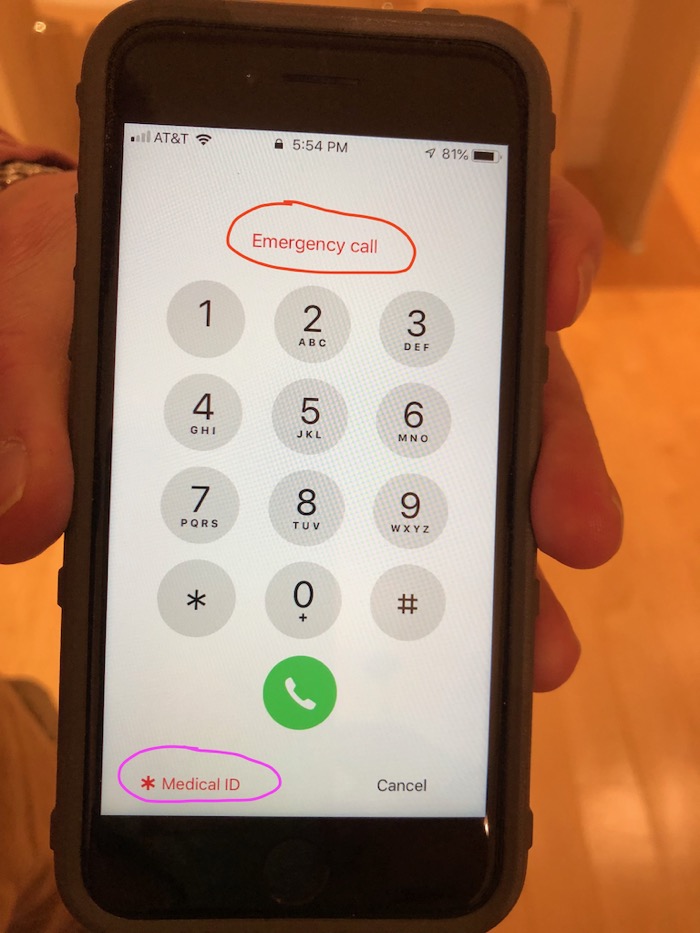 Anyone can call 911 from your phone. On Apple phones there's also an SOS function. Hold the buttons that are on the two sides of the phone down at the same time, and you get to an SOS screen. The phone will make the right choice about what emergency service to call.
Also, you should take a moment to fill in the medical ID! A first responder can touch that and it goes to a page with details like your blood type and medications you are on, as well as phone numbers for your health providers and emergency contacts. If you have an Apple phone, here's what you need to know. If you have an Android phone, read this.
At the barn, make sure that release forms with rider emergency information are in a file in the tack room in an obvious place where anyone can find it. Ask everyone who steps foot on your property to fill this out. Keep the forms up to date. I'm a traveling instructor. I get this information before I work with a client, but I keep those files at home. From now on, I'll be compiling it onto a master sheet that I'll be bringing with me.
Put essential information in an obvious place on your horse trailer.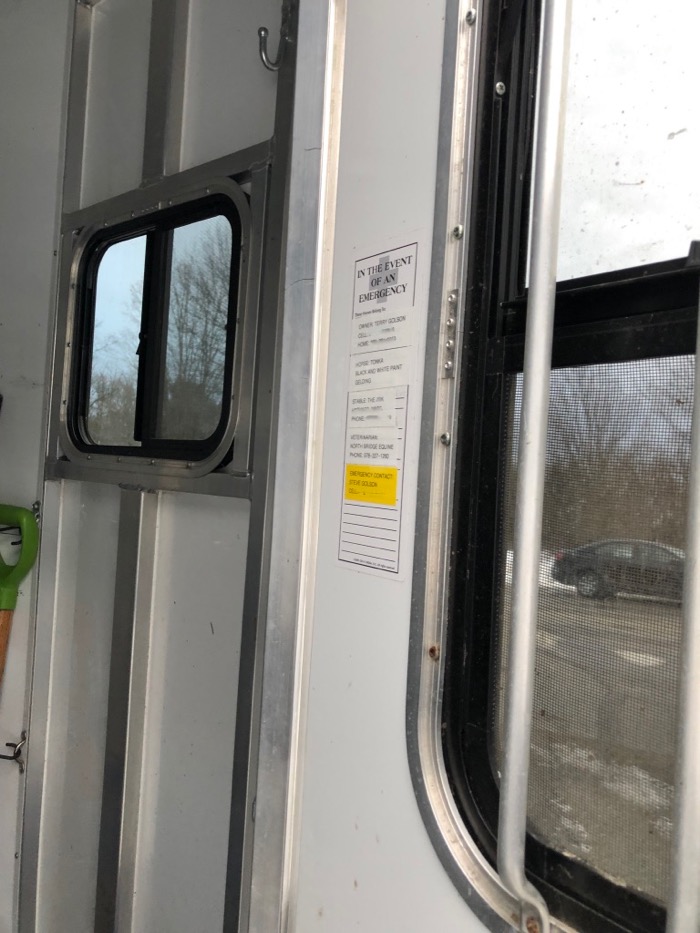 Horses, even the sanest horses (like Tonka) can hurt you. Hurt themselves. Get into complicated and dangerous scenarios. You never know when a cellphone could prevent a difficult situation from turning into a tragedy.
If you have other ways of having emergency contact information on hand for equestrians, please let me know in the comments. I ask that you don't leave accident stories, I will delete them. Thank you.
UPDATE: My readers are the best! Your comments led to more thought on this topic, and I've written a follow-up post about what information an equestrian should have in case of an emergency, and other best practices. That post is here.