These days, I spend most of my time working with horses, but I used to be a food writer. Once a year, at Thanksgiving, I have an excuse, and give myself the time, to pull out all of the cooking stops. For Thanksgiving I bake pie for my Pie Party. This year sixteen pies were consumed. There were fourteen different varieties.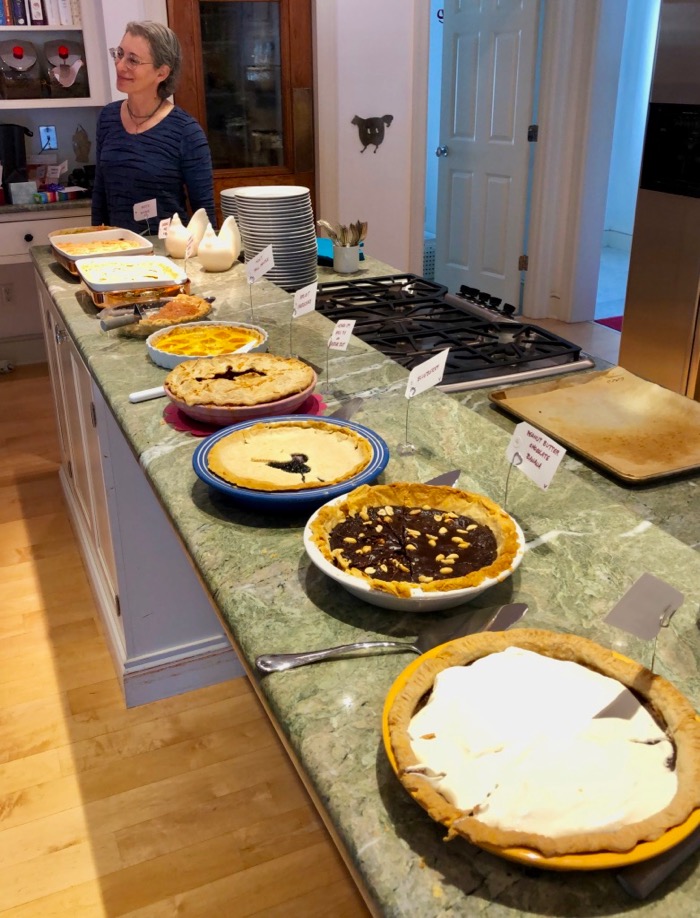 Some pies I invent as I bake. This was a Baldwin Apple, Dried Cranberry, Ground Almond and Crystallized Ginger Pie. It was one of this year's favorites.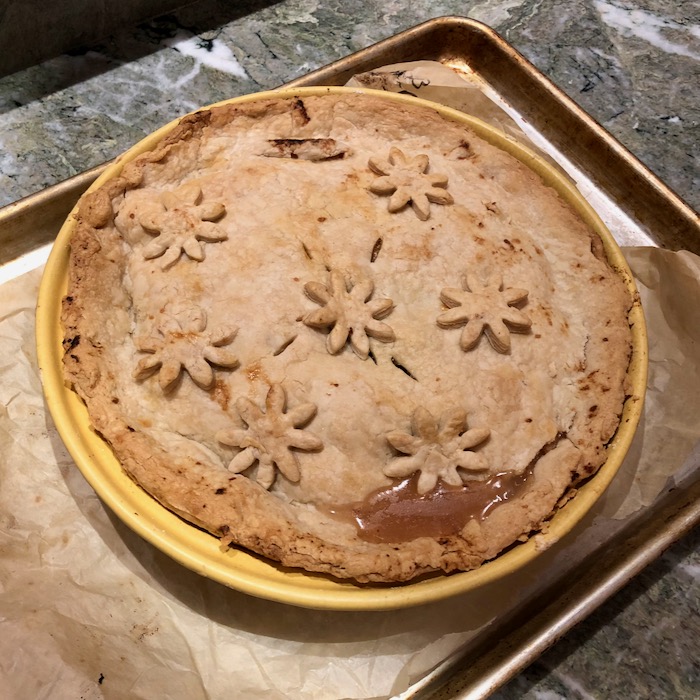 My adult son brought friends. One was vegan, which gave me an excuse to explore some recipes that I wouldn't otherwise have tried. For her I made a blueberry pie, a savory vegetable potpie and a chocolate, banana, peanut butter pie. All of the guests liked these offerings – there were no leftovers.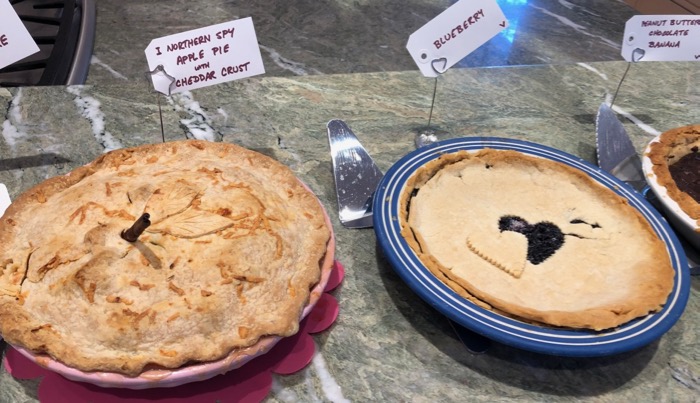 Most guests tasted most of the pies.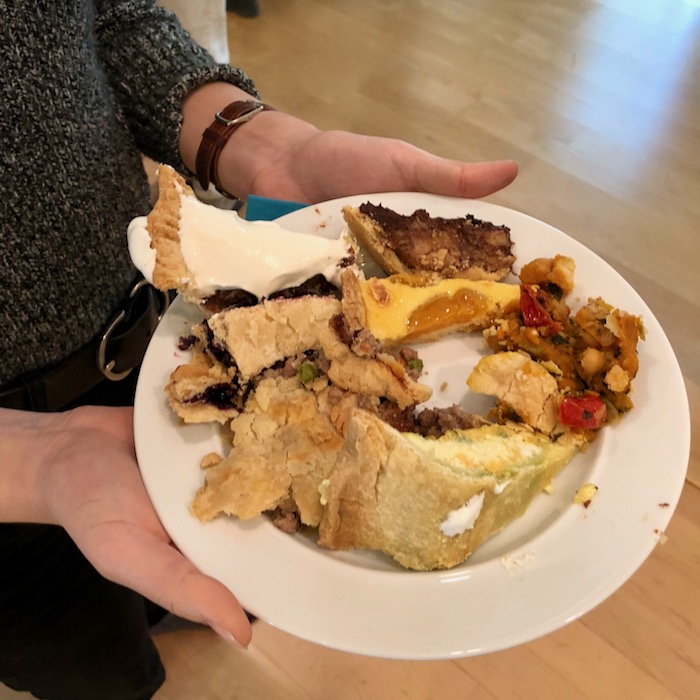 Tonka was happy. Some of the guests visited him. They needed to be taught how to feed carrots to horses. He was an excellent instructor.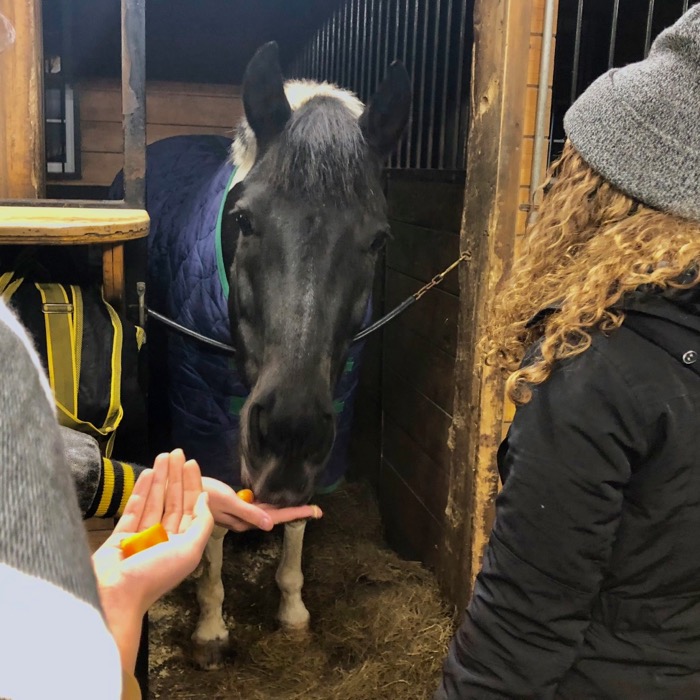 The kitchen is mostly back to clean, the guests are gone, and I'm back to horse work. This week I'll be talking to the animal behavior club at Cummings School of Veterinary Medicine at Tufts University. I'm very excited to be talking with the students about horse ethology, behavior and training! I'm finishing up that presentation. After that I might be able to get back to this blog. Have a great week!