Icelandic horses have, over a thousand years, adapted to the landscape.
There's a lot to adapt to. Dark winters. Snow. Ice. Rain.
Wind.
Icelandic horses are stout, sturdy, have thick coats, and those hindquarters are sloped for a reason – rain and snow sheets off. There is little in the way of shelter. You simply tuck your tail to the wind and hunker down.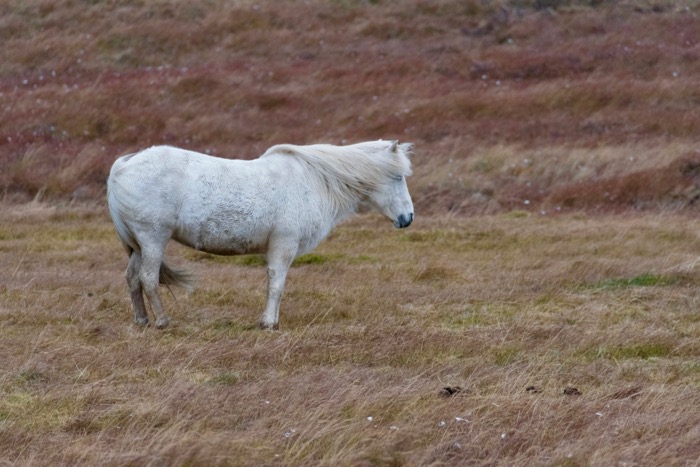 Still, it helps to face the elements with a friend.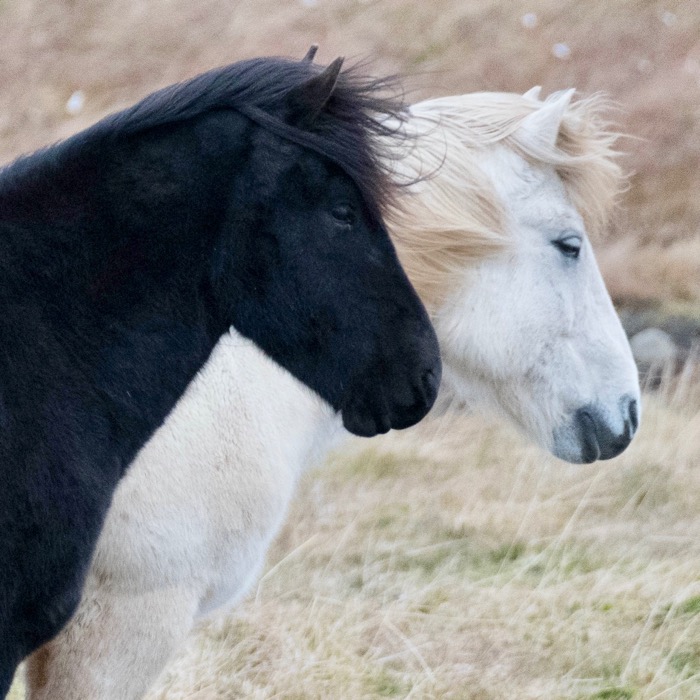 Or, if you're new to this world, stick with your mamma.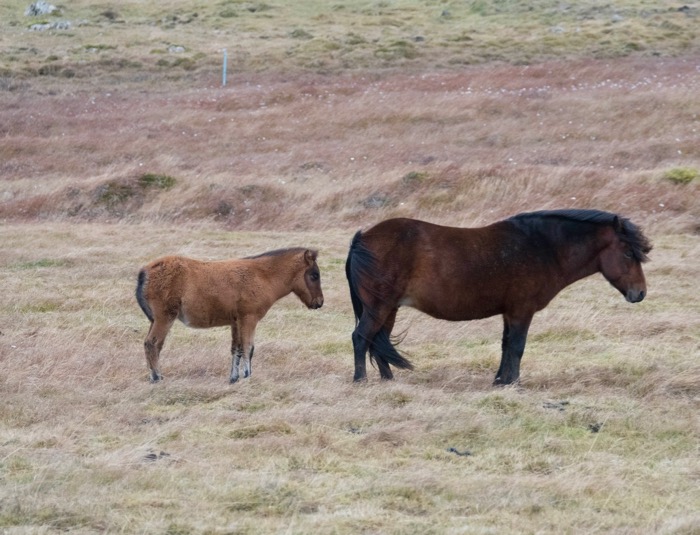 Preferably as close as you can get.