Tonka says that he shouldn't have to wear his fly mask anymore.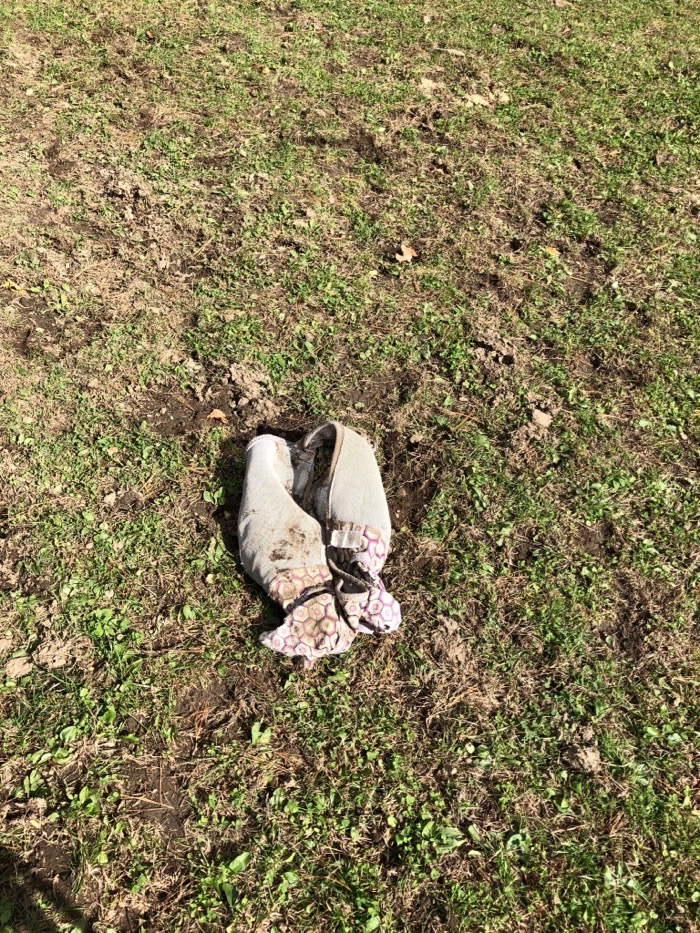 He's right. But I wish that he didn't also think that now that the grass is grazed down, that the ground is best for rolling in and getting dirty.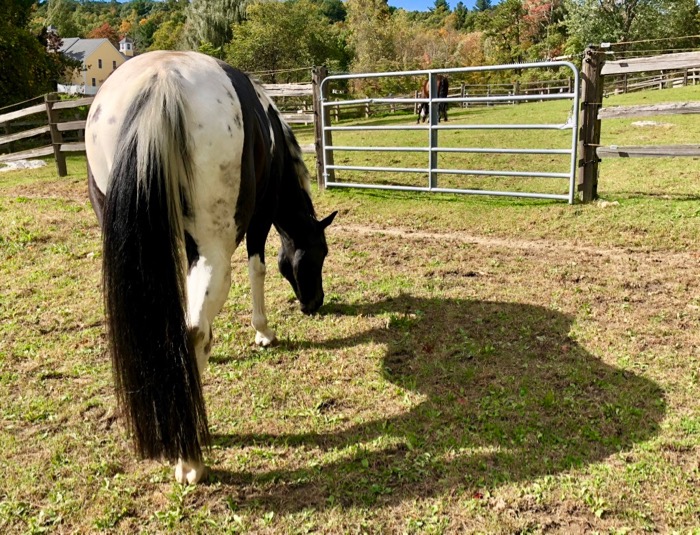 He's also right that there aren't a lot more days that he'll be able to stand naked in the sun, with loose dirt in his coat. Soon enough, he'll be wearing a blanket.
Enjoy it, Tonka!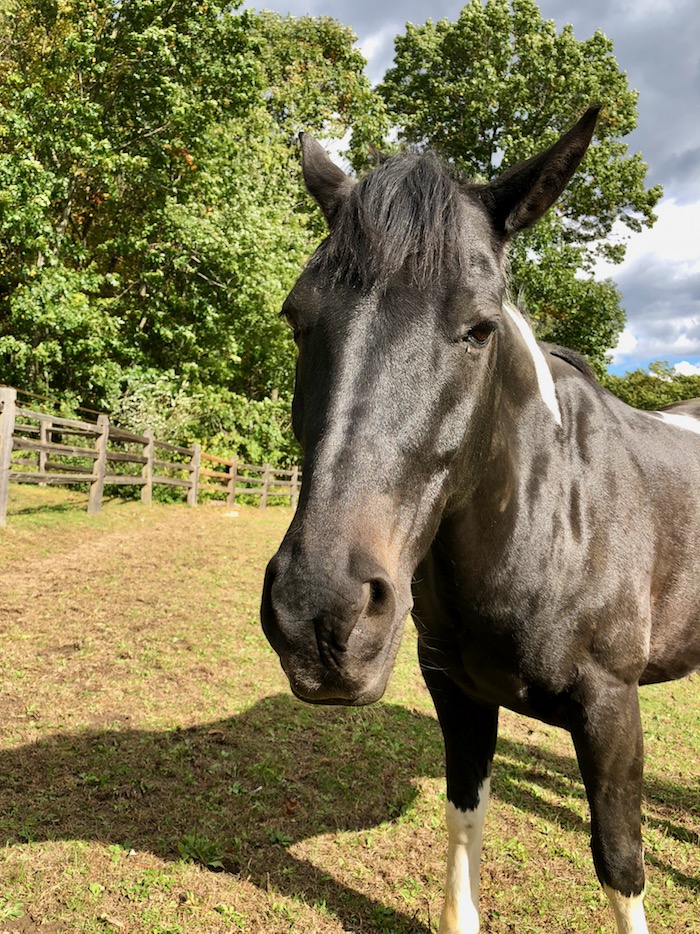 We're making the most of this fleeting autumn season and getting out on the trails. The low light coming through the trees, and those colors! makes this time of year special. Ring work can wait for another day. Actually, brisk walks up and down hills and over uneven terrain keeps Tonka fit so that he can do dressage, and the adventures that we go on keep his mind in a good place so that he does the ring work as enthusiastically as he goes around a bend on the trail.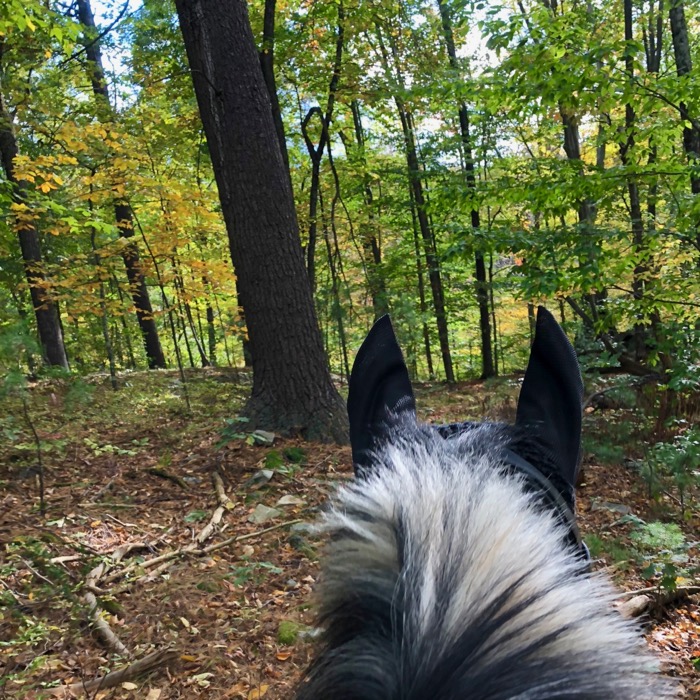 Come with us as we ride past wetlands that are home to endangered amphibious species.
Soon enough there will be ice and snow and we'll have to ride indoors, but for now, we're out here.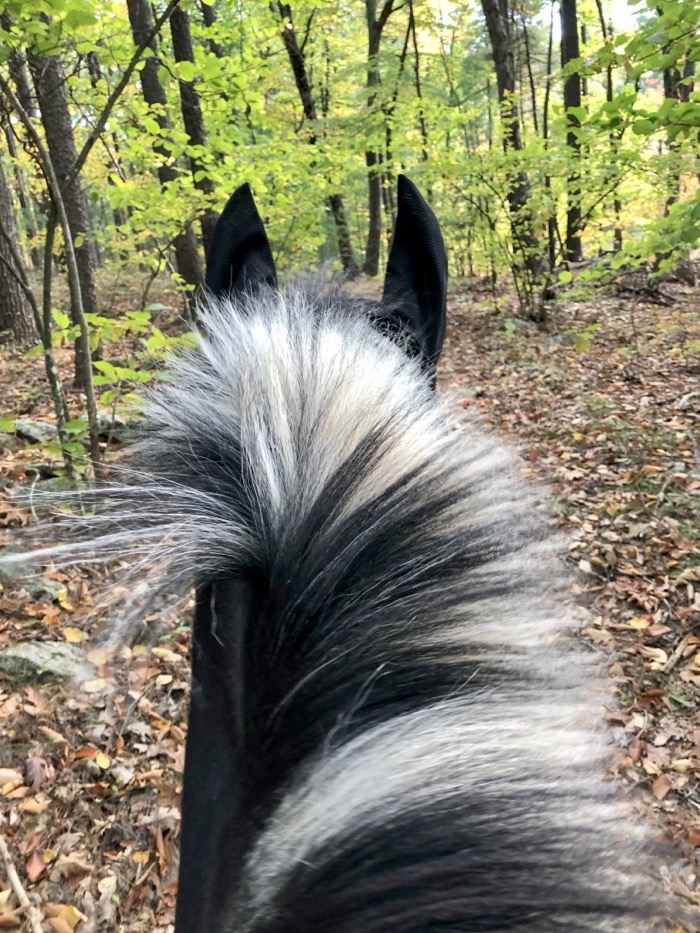 I love that view over that crazy mane.