In my last post I wrote about how horses can show herd-bound behavior in some situations and not others. I have a story for you to further illustrate this.
Tonka lives in a barn with seven horses.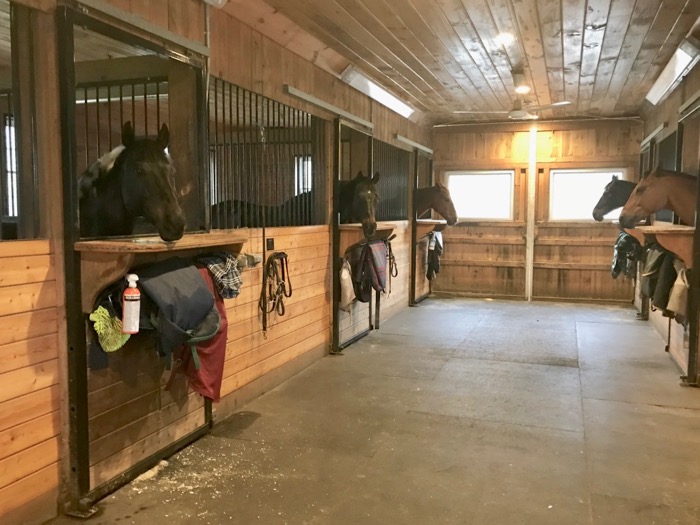 There are only six grass paddocks. During the day, all of the horses get out, but two have to take turns on grass (it's all solo turnout.)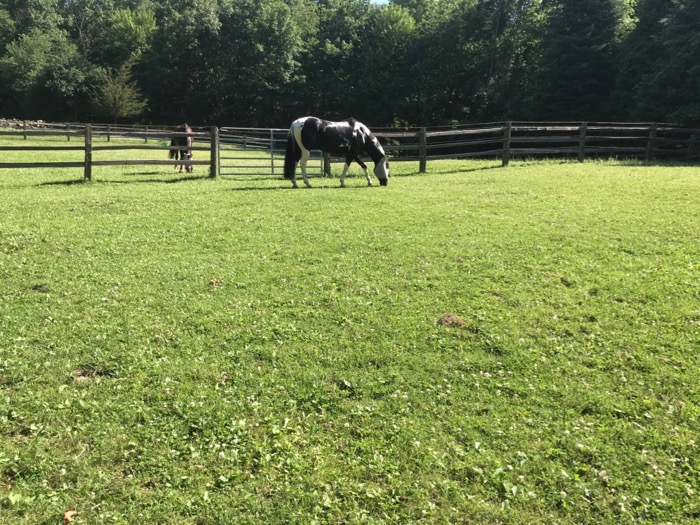 For those two, the other half of the day is spent in a stall in/out. The barn staff rotates which horses get the half-day, so that it's fair to everyone.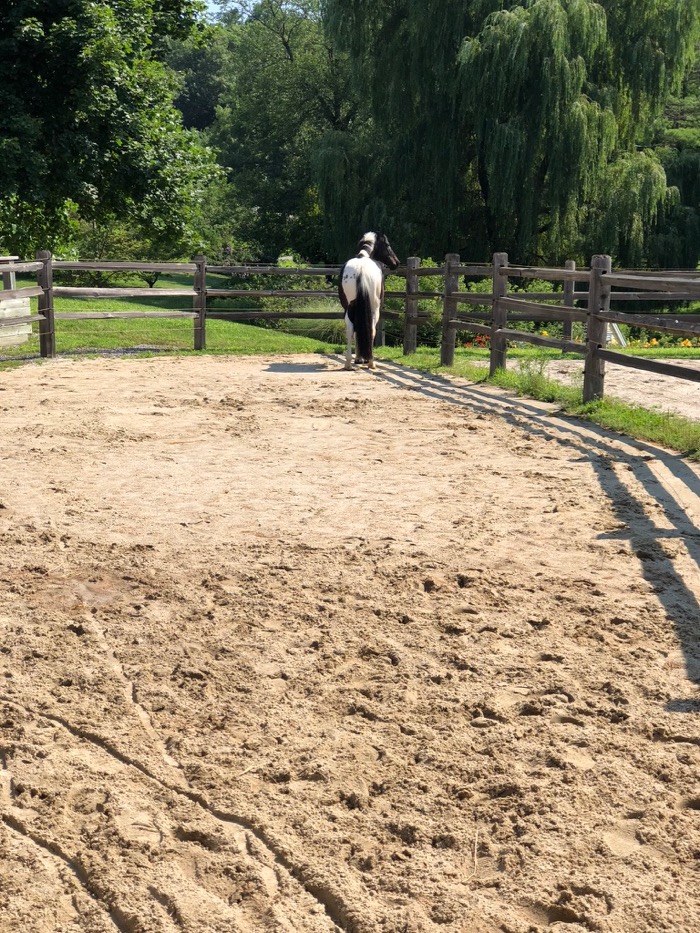 I recently found out that rarely is Tonka is brought in for a half-day in the stall paddock because he gets very upset when he is away from the other horses.
I was surprised to hear this!
I often bring Tonka in from the pasture and put him into his stall while I get my gear together. He never fusses, even when the barn is empty except for us. Sometimes I ride at night, and when we walk back from the indoor arena, even in the dark and heading to the safety of the barn and his friends, Tonka remains slow, calm, and tuned into me.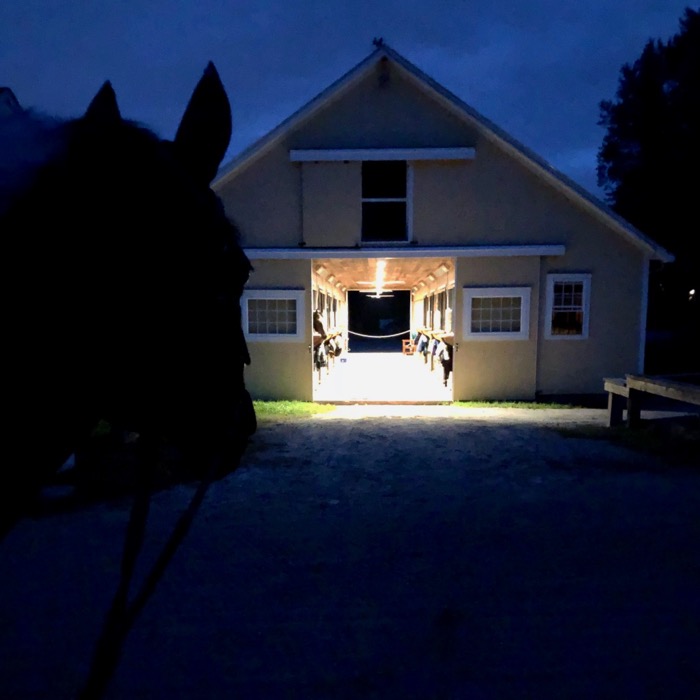 I can get on Tonka, ride right past all of the paddocks that are filled with his friends, and go off into the woods, and Tonka doesn't take a glance back.
I've never seen any indication that Tonka is herd bound when at home.
The assistant barn manager tells me otherwise and I believe her. She tells me that if Tonka is in a grass paddock, and the horse next to him is removed from sight, that Tonka becomes agitated, and sometimes starts running the fence line. If Tonka is brought up to the barn first, he paces until the other horses arrive.
I haven't observed such behavior. This serene countenance is what I always see, whether the barn is empty or full.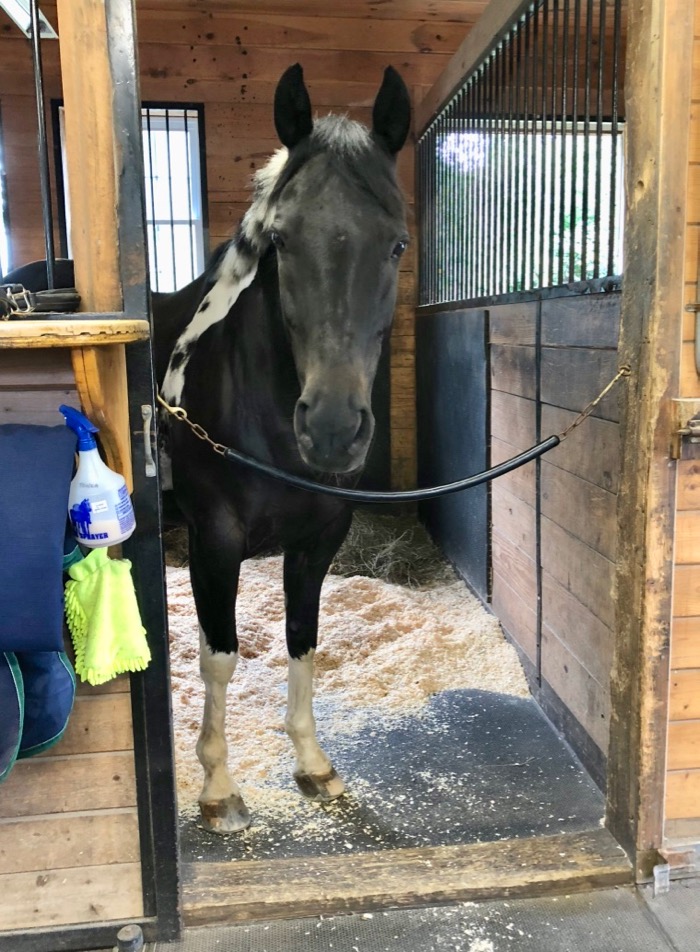 So what's going on?
Tonka's behavior with me is different. I'm his person. We're a herd of two. As nice as the other people are at this barn, to my horse, they don't count. The assistant barn manager tells me that Tonka's eyes soften when I'm there. Otherwise, he's rather aloof.
When I first met Tonka, he was aloof to me, too. I noticed that he paid attention to his owner, but to no one else. This held true when I purchased him and brought him to a new barn. He was well-behaved, but neutral. This, I could tell, was a one-person horse.
The process of becoming Tonka's partner was not easily done. He wasn't won over by taking care of him, being nice, and feeding carrots, although of course, I did all of those things. I needed to build a relationship based on trust. To do that, Tonka had to believe that I would listen to him. For that I had to pay attention to what he was saying. My task was challenging because Tonka is a particularly subtle horse. Still, he had much to say. If Tonka told me not to use a certain brush, I didn't. When he told me that a girth made him uncomfortable, I bought him a different one. Then there were requests to attend to certain needs. A tilt of a head in a particular way indicated exactly where on his ears he wanted a scratch. If he told me that he was worried about a sound in the woods, we would stop and listen. If I told him to keep going, I made sure that nothing bad happened.
It's been a constant dialog, filled with minutiae, and for me, it's paid off. Tonka is overtly affectionate to me, whuffling hellos, licking my hands (not because there's food), and calmly keeping me company, wherever we are, and whoever we're with.
This is why, although training is essential, I believe that with horses, the underlying relationship is what makes the training successful. If Tonka didn't see me as his trusted companion, then I'd have a horse that jigged on his way home. Yes, I'd be able to train him to walk politely, but how much better it is that I don't have to do that. Tonka is confident with me, which makes me feel safe with him. Which makes everything we do together that much better, for both of us.