As a writer, I'm very aware of how the words that we use not only describe our world, but also shape how we think about it. When writing about my hens, I could characterize their clucking as chattering or squabbling. One word makes them appear charming, the other, quarrelsome.
We do the same with our horses. What's the first thing that comes to mind when you tell a friend who has dogs, but no experience with equines, what it's like to train a horse? Do you say, it's a prey animal that relies on flight?
If so, then the image that you've conveyed is of a fearful animal that is ready to bolt at any moment. Of an animal that needs to be restrained.
I think that the whole "the horse is a flight animal" paradigm is overblown. Yes, they run off to safety, but that's a small part of the story.
A horse that feels secure is curious, and will even move towards the unknown.
The other night I was at the barn. It was peaceful and quiet. Then, all of the horses went on alert. They didn't suddenly panic and run into their stalls. They stood, assessing the situation. Ears, eyes, nostrils, taking in information.
One horse walked towards what was startling them.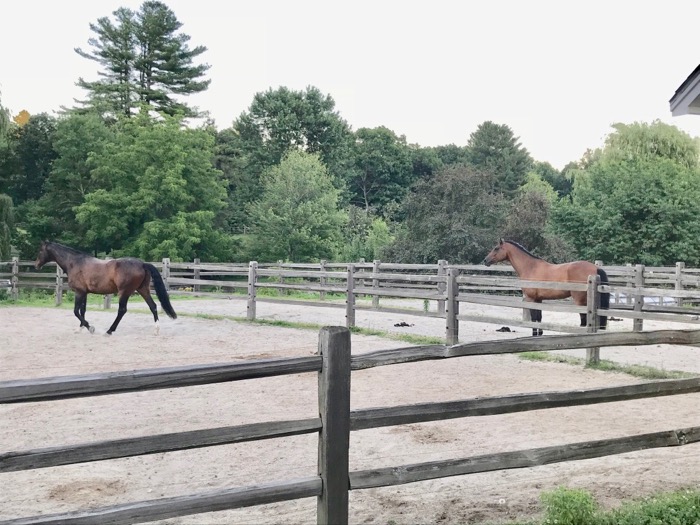 The others joined him.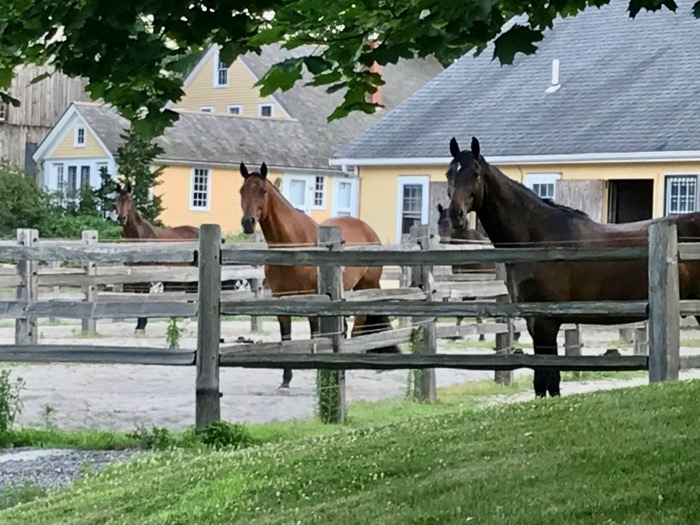 It took me awhile to see what they were orienting to. A deer emerged from the trees. It's likely that they've seen her before and recognize this individual.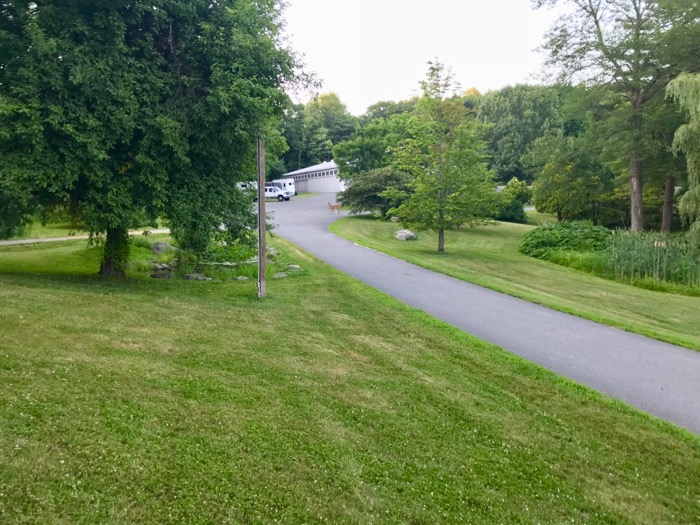 What's important about this story is that the horses saw a potential threat, and didn't turn tail and run. They took the time and thought to identify it. They communicated with each other, agreed that Oh, it's just her, and went back to their hay piles.
Sure, if faced with danger, they'd rather run than fight, and it's something to be aware of, especially when sitting on a horse's back. But, they'd much rather not take off in a panic. They'd prefer to ask a friend (you?) if what's scary is truly a danger, and if not, to get back to the important stuff, like peacefully eating grass in the sun.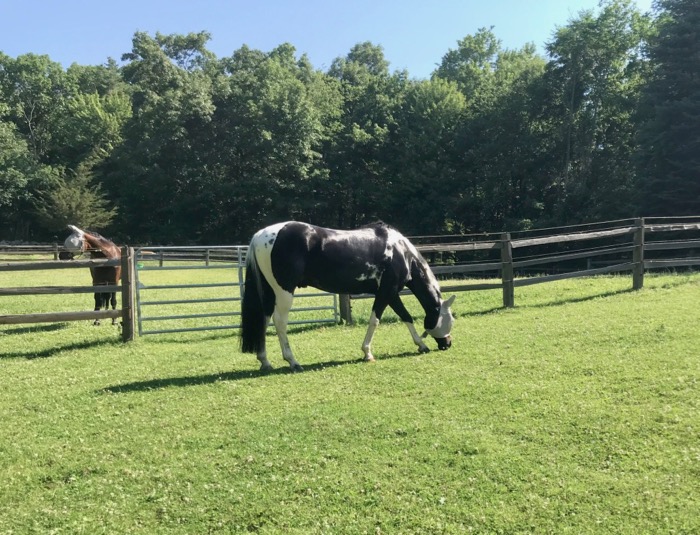 So, how to describe a horse to your dog training friend? I haven't come up with something as easy to say – and with all of the associated connotations –  as "prey animal." Horses are loyal friends who form close attachments with their herd mates and other species (hopefully us humans!) They are alert, curious, powerful, able to run (fast!), but also capable of both staying put, and being defensive (with some serious weaponry of hooves and teeth.) How to condense that into a word or two that can counter the "flight animal" stereotype? Any suggestions?