There's an expression about horses, and it's always a compliment. That horse has the look of eagles. In 1937, a racing writer, Joseph A. Estes wrote a poem about Man o' War, the famous racehorse:
He was marked with the god's own giving
And winged in every part:
The look of eagles was in his eye
And Hastings' wrath in his heart.
Here is Tonka with his look of eagles.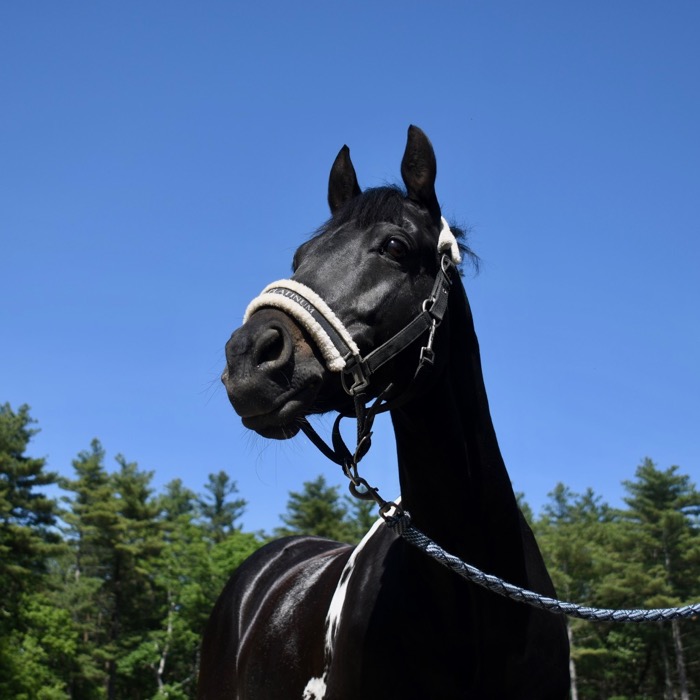 But this pose can be deceiving. Steve took this photo while sitting by the trailer at the dressage show yesterday. Although Tonka appears ready to conquer the world, actually, he was looking for me.
I arrived with a banana.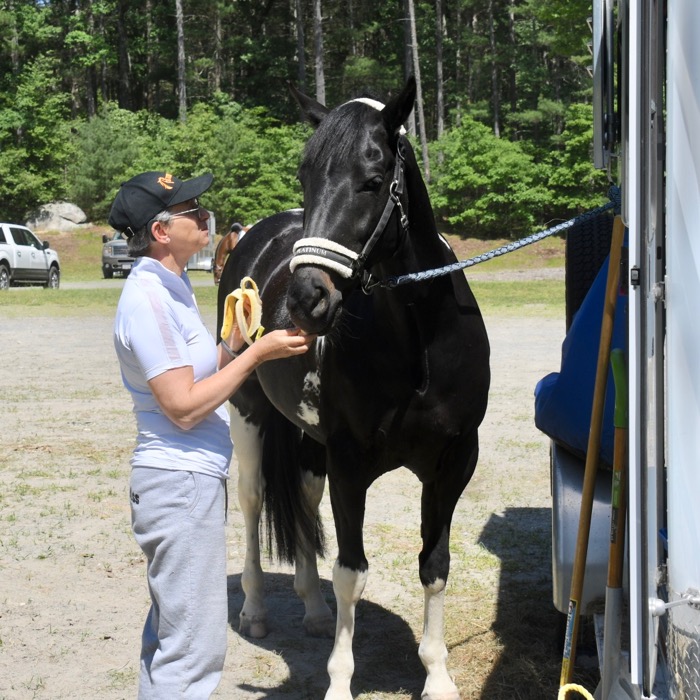 Which we shared.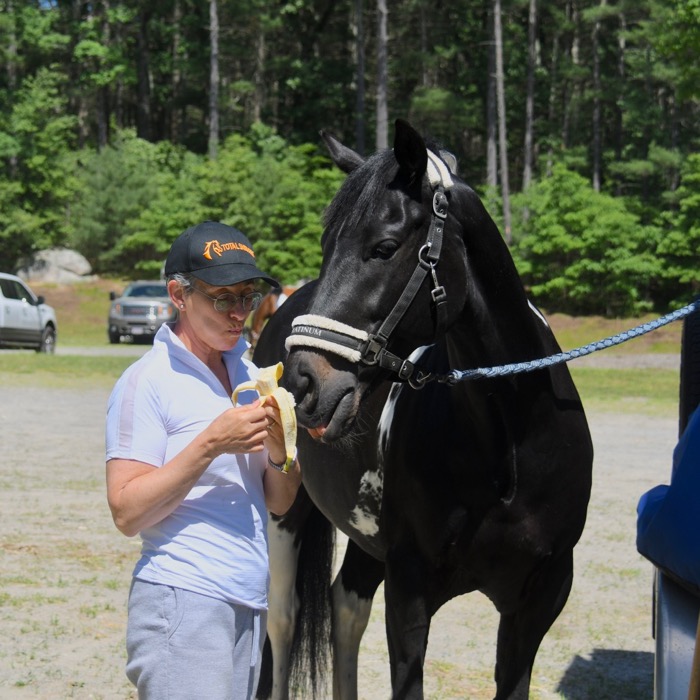 Not exactly the look of eagles now, is it?
That's okay. I like a balance between alert and contentment. Yesterday we placed 2nd in our class of 14. To win, I need to tip the scales toward eagles. More about that in the next post!