Sometimes I use food to reward Tonka for doing what I ask. Like many riders, I give my horse a treat right when I get on. It's a thank you for him being agreeable to having me on his back, and a nice way to set the tone for the training session.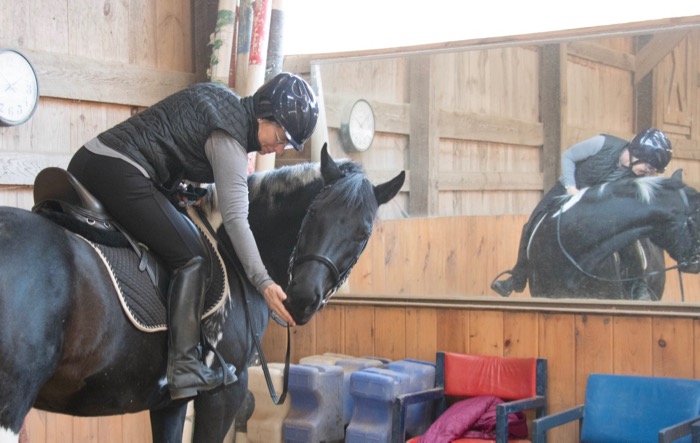 After that, I use treats sparingly but strategically. I use them in specific situations, in order to clarify, Yes! That's what I want! To do this, I have a sound marker that I use the exact moment that I want to reward (I say a chipper Dee), which indicates to him that he can stop and get a cookie. For example, we've been working on shoulder-in, and when Tonka is moving at the right angle, with energy and lightness, I say Dee, he halts squarely, and gets a treat.
However lately, Tonka hasn't been reaching around eagerly for what's in my hand. I've had to lean way forward to feed it to him. I worried that Tonka's neck hurt, but since he's willing and flexible doing his stretching exercises in the stall, that wasn't it. I worried that he just wasn't into the riding, but Tonka had energy and felt forward off of my leg.
What was wrong?
I think I've figured it out. I was given a bag of treats. The label makes them look tasty. And healthy. I mixed them in with my stash of sugar cubes in the treat pouch. After a few days, the ratio was about ten cookies for every sugar cube.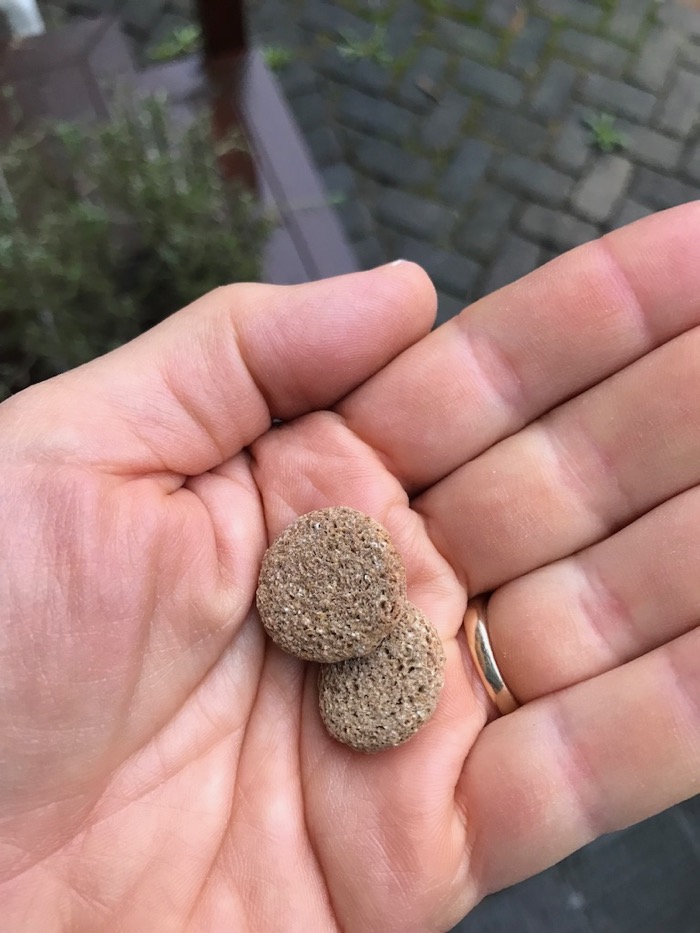 Tonka ate these cookies, so it took me awhile to realized that he did not think them delicious. His expectation was that the Dee meant stop for something special. These were not. Also, although I might think that stopping and getting a cookie was a rewarding thing, Tonka's body language made it clear that it wasn't. I looked at it from his perspective. I was stopping him when he was in the middle of going forward fluidly. When he was feeling good. Horses are designed to move, and our boarded horses, kept in stalls and paddocks, don't get to do enough of it. So, the loose, flowing trot that Tonka eased into as he warmed up under saddle was reinforcing in and of itself. I was stopping that, and in exchange, handing over dry little wafers with no flavor. No wonder he looked sullen while I reached over and fed him!
I could practically hear him say Hmmphh. 
Two days ago I put all sugar cubes into my pocket. Tonka remained skeptical that stopping and reaching around was worth it. After all, those sugar cubes were indicators that those boring little discs might also be in the offing.
So yesterday I put Starlight Peppermint Mints 5 lb Bag into my treat pouch.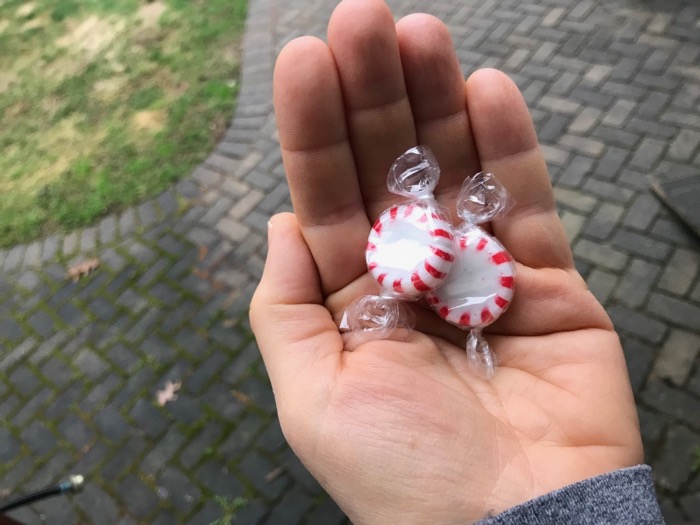 Because Tonka was letting me know that he didn't want the flow interrupted, I planned on marking only twice during the ride. I found the first moment after a shoulder-in. I marked at a moment that gave him needed information. Learners appreciate clarity. Yes! That's the angle. Tonka knows the sound of the crinkly wrapper coming off. Guaranteed best treat ever. He reached around to get the mint. After eating it,  Tonka picked up where we left off, more correct in that exercise than ever. After another fifteen minutes of riding, I picked an especially good canter stride to mark. He stopped and when he heard the wrapper, his ears swiveled at the sound. He took the mint eagerly. There was a sparkle in his eye. I got off. Tonka had that satisfied look that one has after a good workout. And the added bonus of minty breath.
The learner determines what's reinforcing. Sometimes the trainer needs to let go of what they think should work, and let the learner tell them.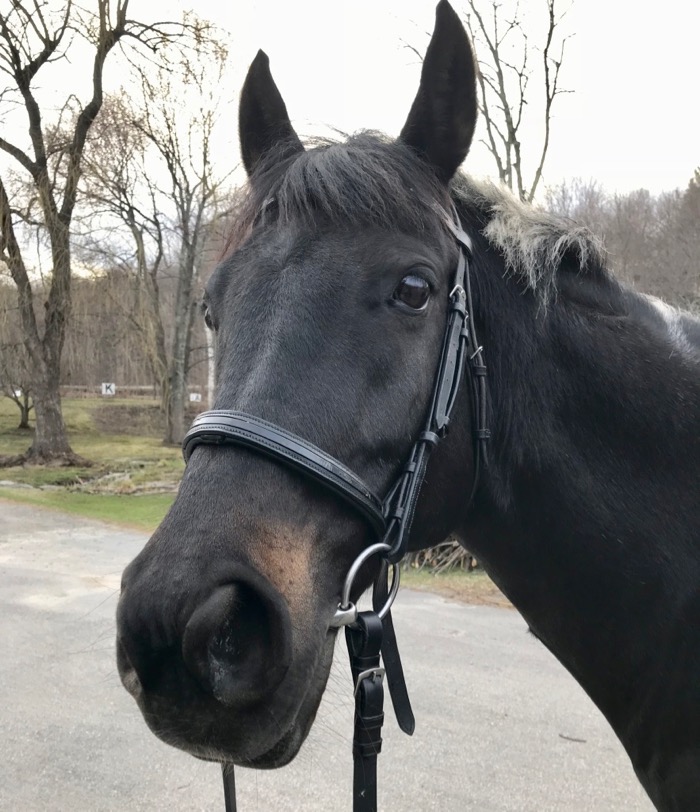 *note: I discussed feeding peppermints with a veterinarian who specializes in horse dentistry. She says that there's no danger of horses developing cavities from a few candies. Tonka has no metabolic issues, so the lucky boy will be getting these mints. (Along with carrots, bananas, etc – but those aren't so easy to dispense when riding!)