Today I tried to get to the barn ahead of the nor'easter (which around here is what we call a serious storm with wind and precipitation.) By the time Tonka and I had finished our ride, the snow was coming down.
I stopped outside of the arena to take a photo of Tonka. I thought it'd be pretty – black horse, red building, white snow.
Tonka thought it'd be fun to catch snowflakes with his tongue.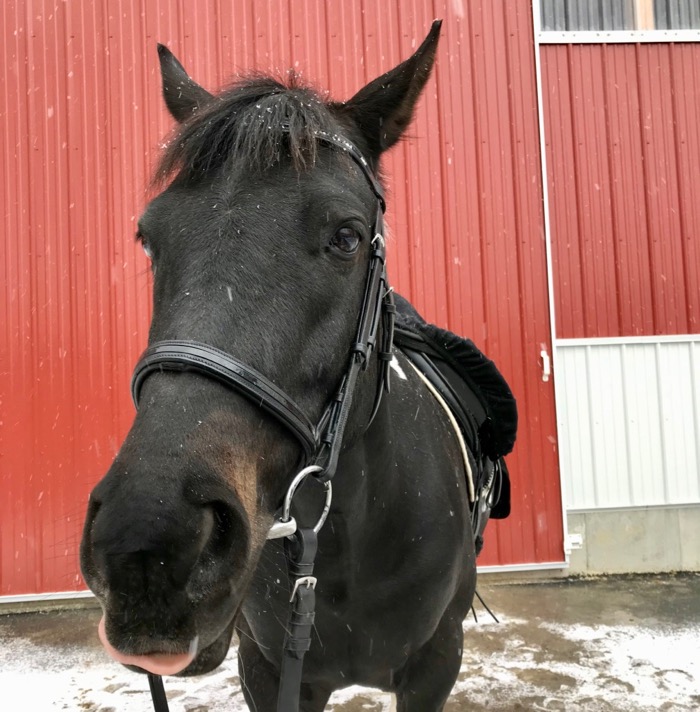 He then deigned to pose. Briefly. This was nice but the background wasn't ideal.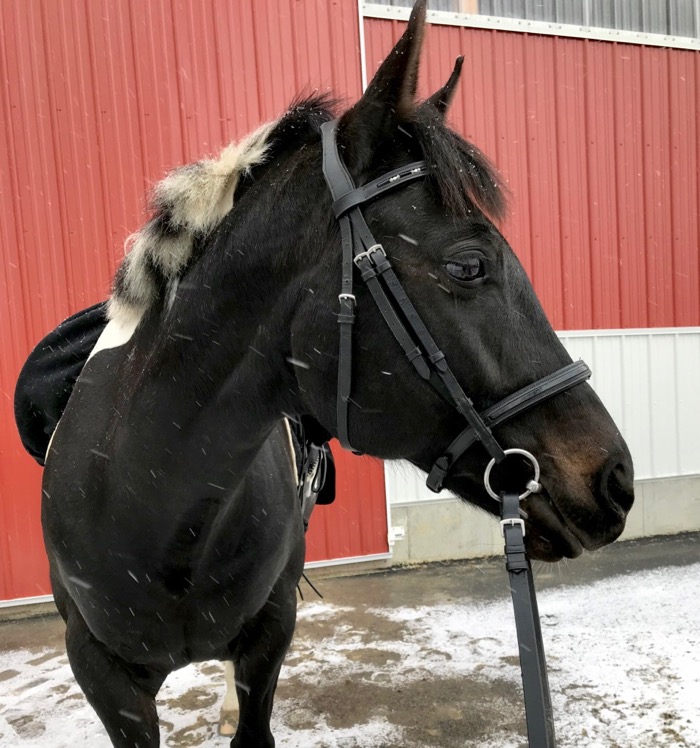 However, the wind and snow picked up and I decided not to keep trying for that perfect shot.
Tonka gave me one more goofy look, and we headed back to the barn.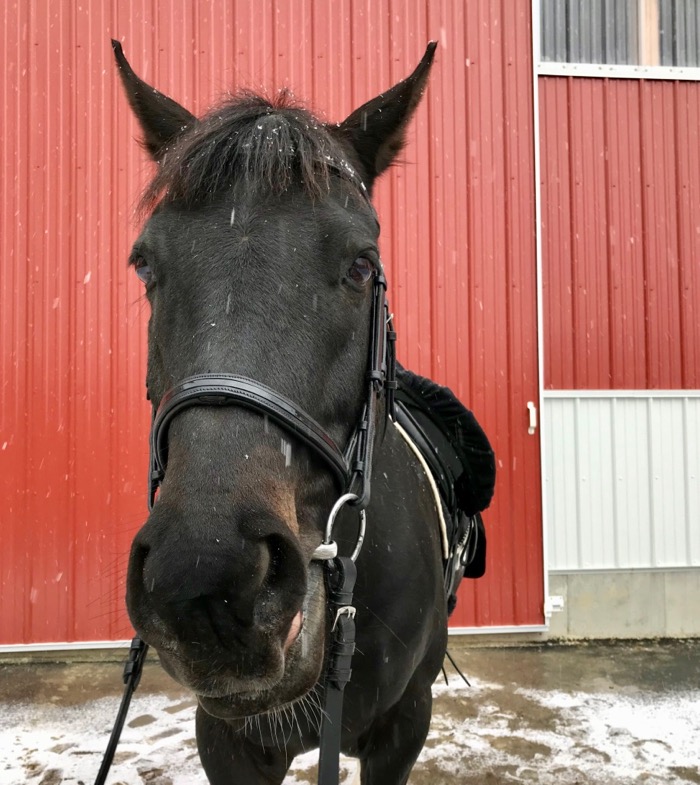 Predictions vary as to how bad this storm will be. The snowfall is supposed to be very heavy tomorrow. I'm already holed up at home. I'm working on a more serious blogpost for later this week, but because I'm stuck indoors, and in front of the computer, and sorting through photos, I thought I'd share his silly faces with you. Let me know if you like these quick posts – I'll do more of them! On the other hand, maybe yet more photos of Tonka are overload, and you'd rather I stick to one blog a week? Be honest. I know that I'm no judge as to whether there are too many Tonka photos!