I spent the last 3 days at a conference in Florida. Meetings are always exhausting for me, but this especially so, because it was non-stop listening and talking with like-minded horse professionals. There's no end to horse talk.
This morning I woke up craving quiet. Florida was pretty, and it was warm, but the weather in my own backyard was a perfect, sunny 40 degrees F. I had chores to do, and grateful for them.
I started with Phoebe. She was about as loud as I could handle. I cleaned her indoor house while she lounged in her outside cubby.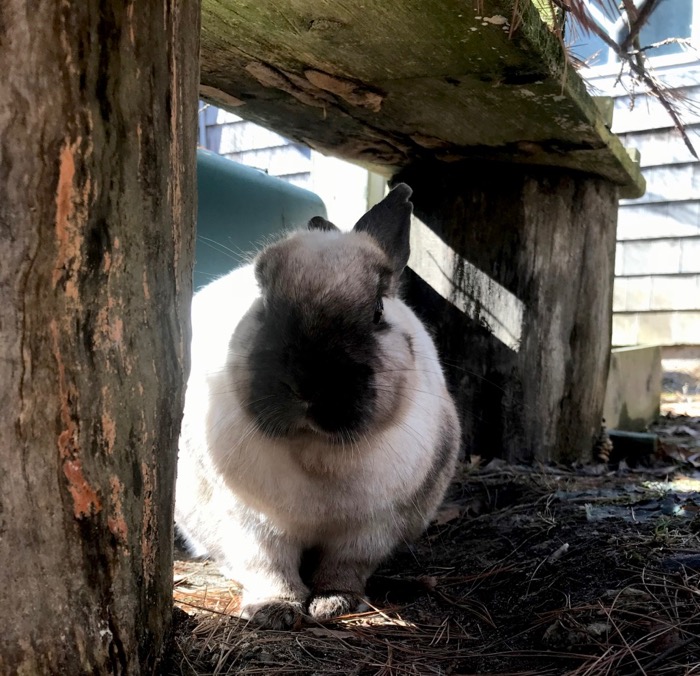 Then I cleaned the goats' stall and raked their pen. Here they are pretending to be polite and helpful. They're not. I let them out on the lawn while I tidied. They were surprisingly quiet. I think that the warm sun put them into a stupor.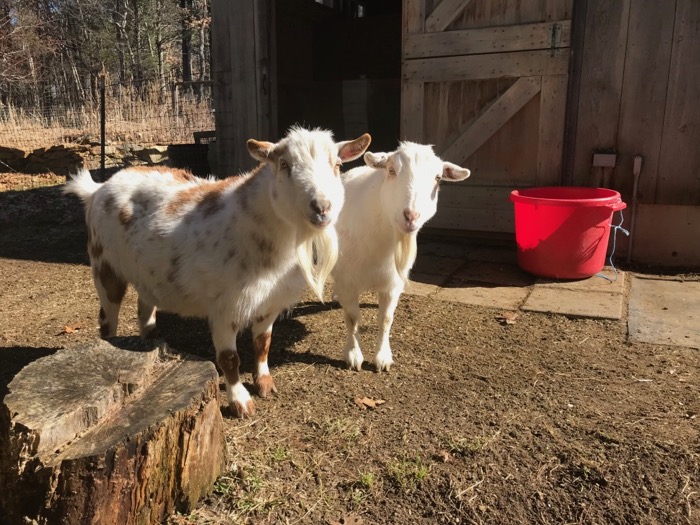 Finally I was able to face the chickens. Veronica talks all the time. She doesn't care if I respond, but still, all of that chatter! That's Misty, photo bombing.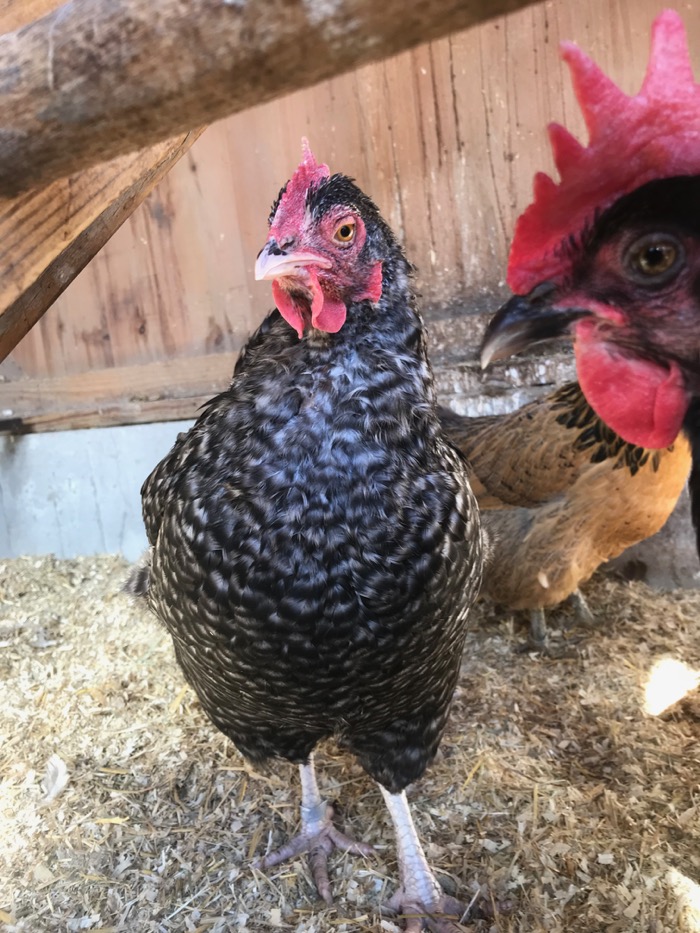 After lunch, I'm off to see Tonka. I'm looking forward to quiet time in the saddle. But, it'll be hard to leave the house. Scooter says he has an idea about what I should be doing.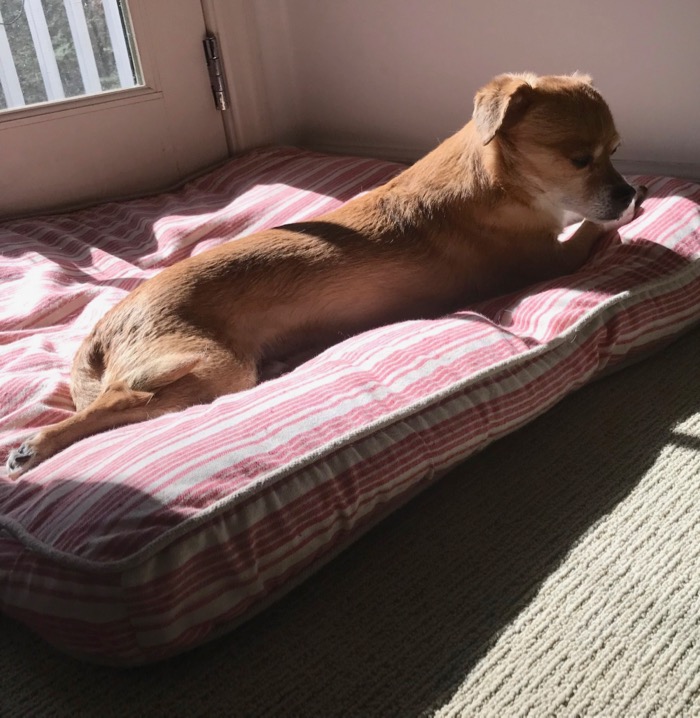 Do you crave quiet time? How do you get it?