It has been so bitter cold, that this morning, when I woke up and checked the outside thermometer and saw that it was 10°F, I thought, It's warm! It was, compared to yesterday, which was -10°F (that's -23°C!) when I did my morning barn chores.
The hens don't mind the deep freeze. As long as there's water, feed, and shelter from the wind, they go about their day. I give them a small handful of cracked corn for extra calories, and shovel a square of ground so they can stand around outside, but that's it.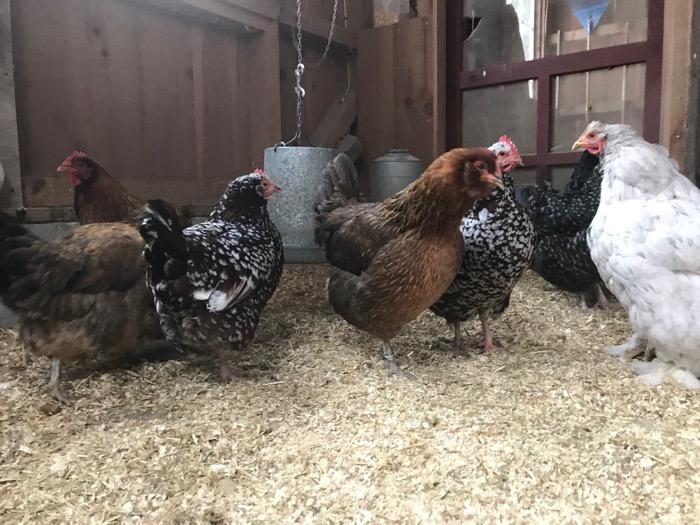 The goats are old, and winter weather is a tad harder on them than it used to be. They do not like snow.
For almost his entire life, Caper has had a bum knee. In this cold, it aches and when I come out he waves it around to let me know. I've bedded their stall extra-deep, and their hay rack is kept full. Steve shoveled an area outside for the Boys. They get warmth from the sun, and even in the late afternoon, catch what rays they can.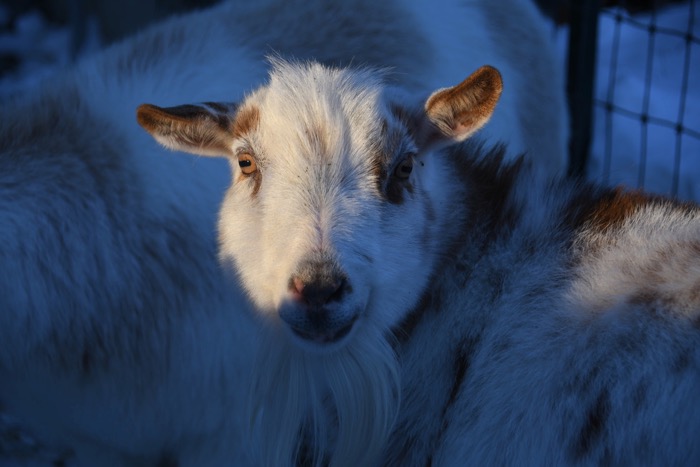 The dogs run outside to do their business and come right back in. They, too, follow the sun. But, they do it indoors.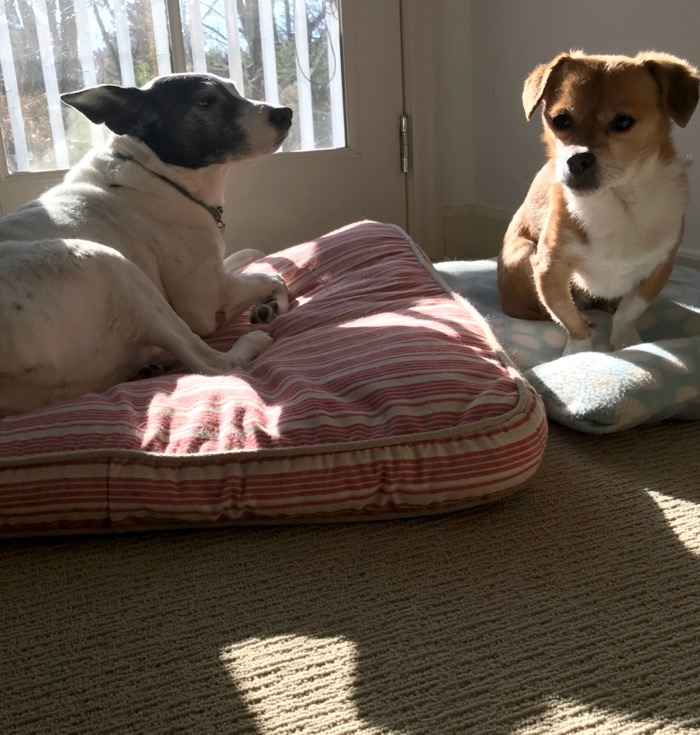 There is one animal in the backyard who is loving this weather. Phoebe. She's already made a tunnel to her branches tent.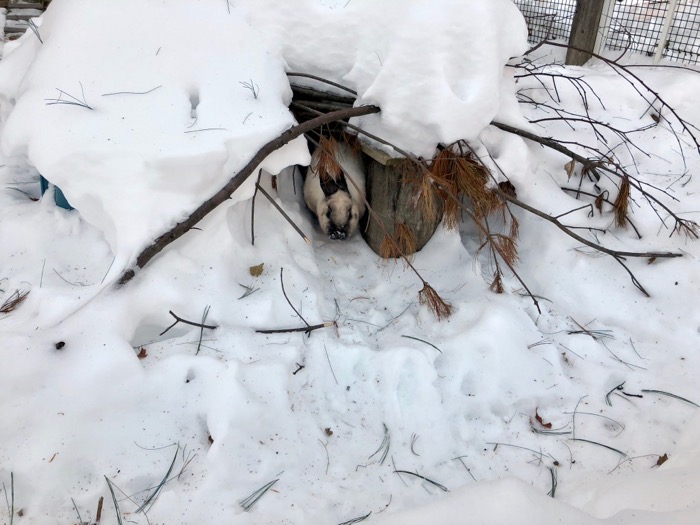 Now she's working on a tunnel in the other direction.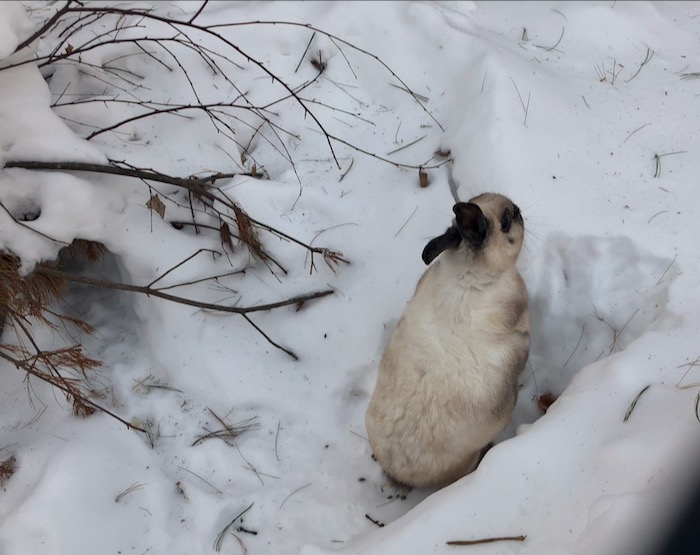 Last week the wind whipped up the snow in fierce swirling squalls. This is what it looked like on the way to see Tonka.
On the very coldest of days, the horses were kept in, or brought in early, and they were glad of it. Usually Tonka's barn stays above freezing indoors, but not last week. I usually dress Tonka in a sheet at night, but even he needed a blanket on top of that so as not to shiver.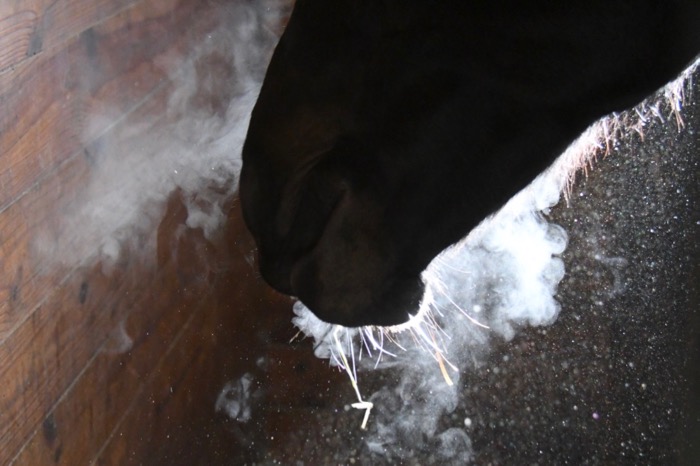 The barn staff worked ceaselessly to keep water buckets clear of ice, stalls clean, and horses fed.
Tonka doesn't mind the snow, but there are added dangers. Snow packs into his hooves and he ends up standing on  snow stilts.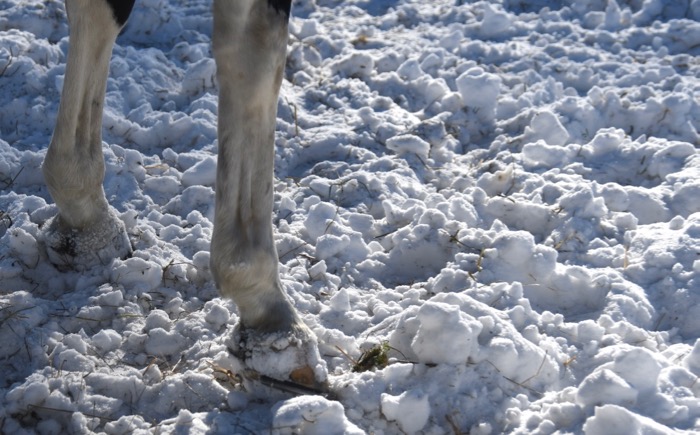 I bring a Weaver Leather Hoof Pick/Brush (Color May Vary) out to the paddock. His hooves need to be cleared of ice balls before being able to safely walk to the barn.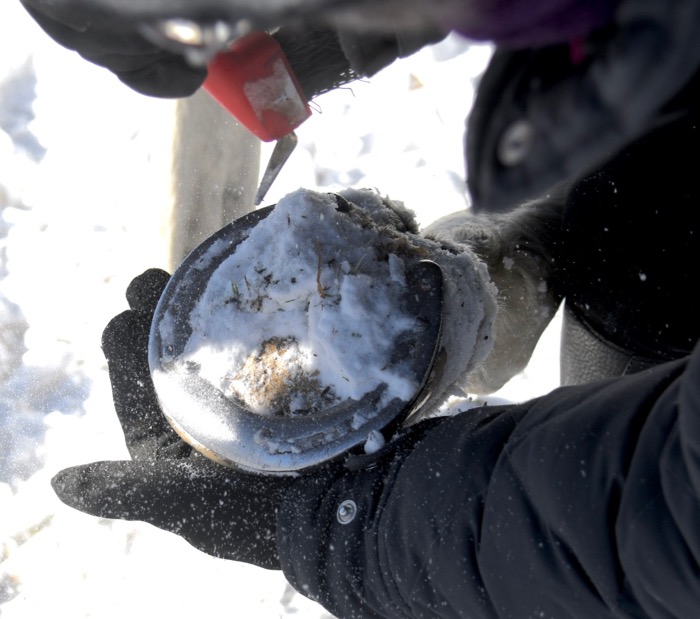 Tonka wears pads that make the picking out doable, and these do help, but nothing works 100%.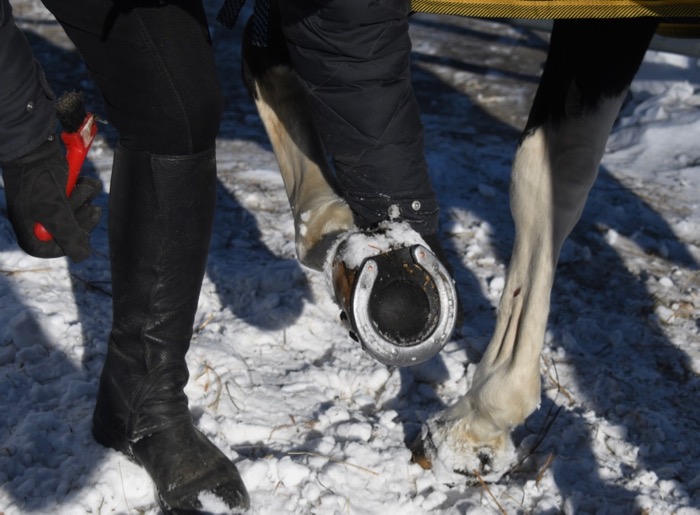 Even with his hooves clear of snow, we have to be very careful out there.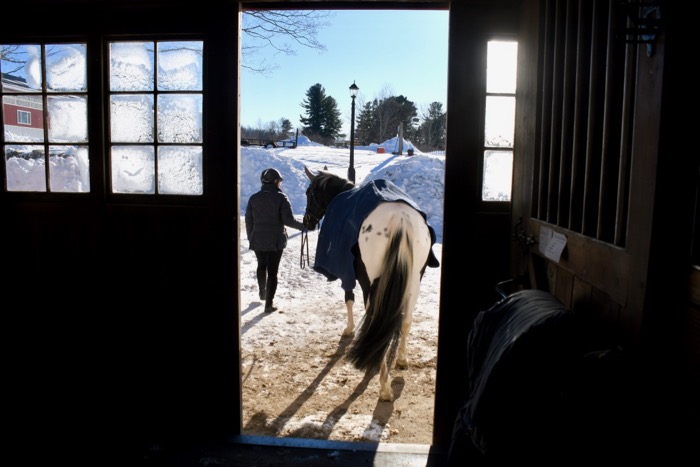 When it's below 15° I don't ride. If it's that cold, I hand-walk Tonka. Keeping moving is essential for a horse's health. Besides, he likes the company. As do I.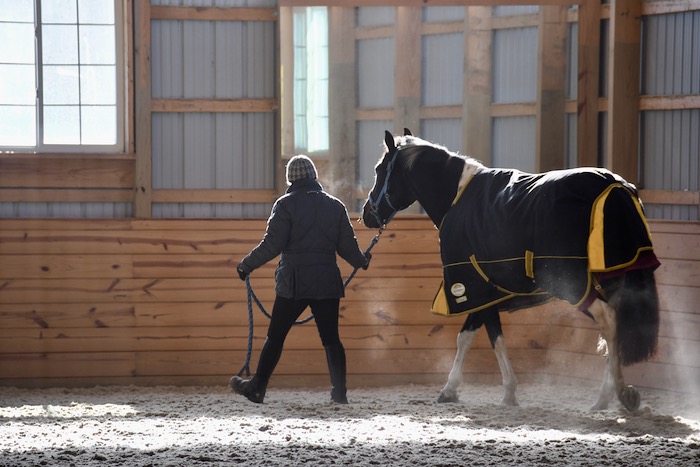 For a few days last week, the indoor arena, with it's big windows, warmed up enough so that I could get in the saddle. This is what we wore:

Tonka had on his

Auto Amazon Links: No products found.

so that he wouldn't startle at the snow sliding off the roof. He also wore a quarter-sheet to keep his haunches warm.

I had on my new favorite item of clothing: long johns designed for riders. No chaff seams! Thin yet super warm! I also had on winter breeches, a high-tech shirt, and both a jacket and a parka (also designed for riding, with vents so it fits over the saddle.) Gloves, of course. And always, always, my helmet.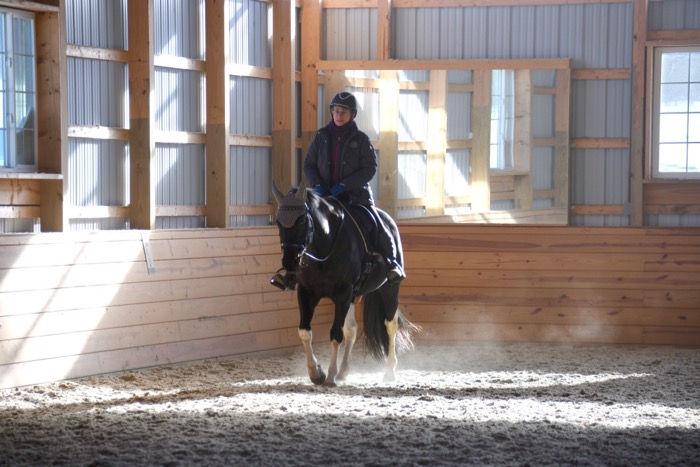 This week it's supposed to get into the 20s, and maybe even go above freezing. The snow will melt and refreeze at night. Footing will be even more treacherous. But we should be able to make it into the arena, shed a layer of clothing, and move. Both Tonka and I are looking forward to that!