Yesterday Scooter went to the veterinarian.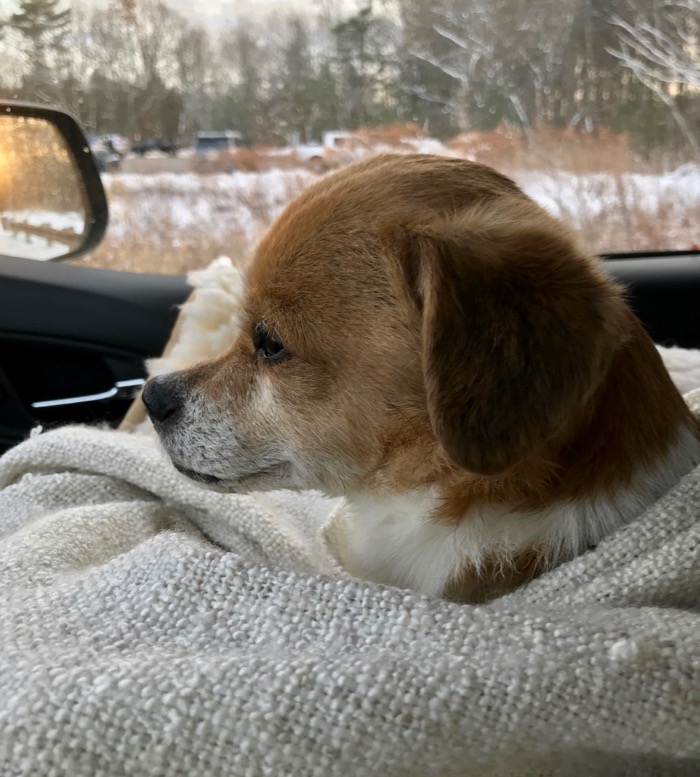 He has gnarly big teeth in a little mouth. I confess to not brushing them enough. Scooter needed dental work. He was sedated, the plaque scraped off, and one loose incisor was removed.
The bill was $380. My first reaction? That's not much!
Why did I think that? Horse math. When it comes to finances, horse owners lose all sense of perspective. I have, in the past, paid more for my monthly board bill than I paid for rent. Winter shoes for Tonka cost $225. Every six weeks. I bought my own riding boots used, on sale, for $150. Using horse math, they were clearly a bargain. Less than Tonka's shoes! It's also telling that I conveyed this exciting find to my friends and they responded in kind. Wow! You saved so much!
Tonka has not recovered from his sacroiliac inflammation as expected. He's been balky. He's been telling me that something is still wrong. The veterinarian came out on Friday. She did flexion tests.
First you bend and hold the joints,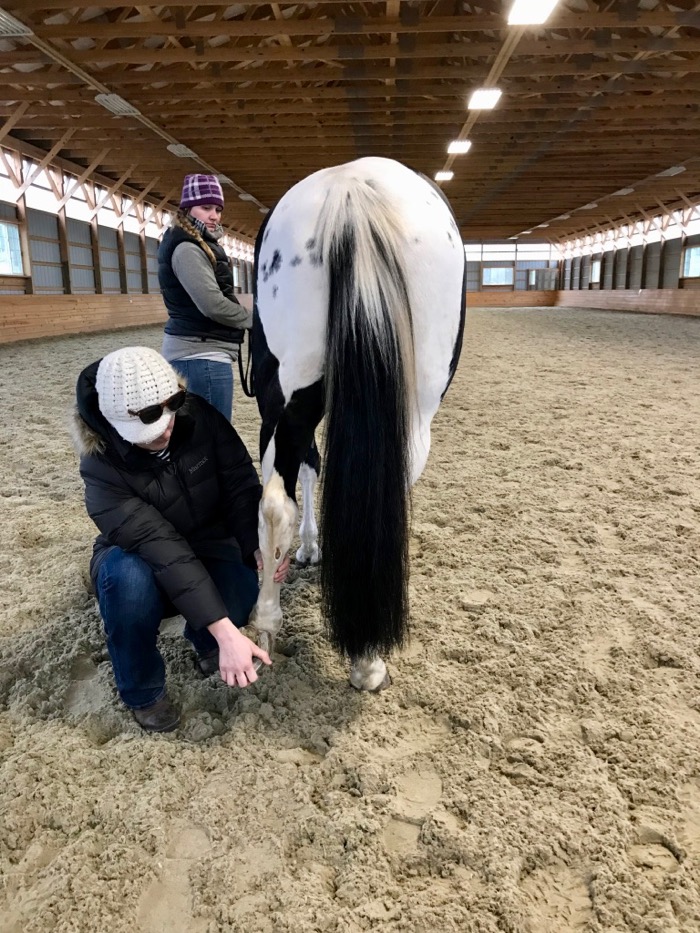 and then watch the horse move and see what you can see.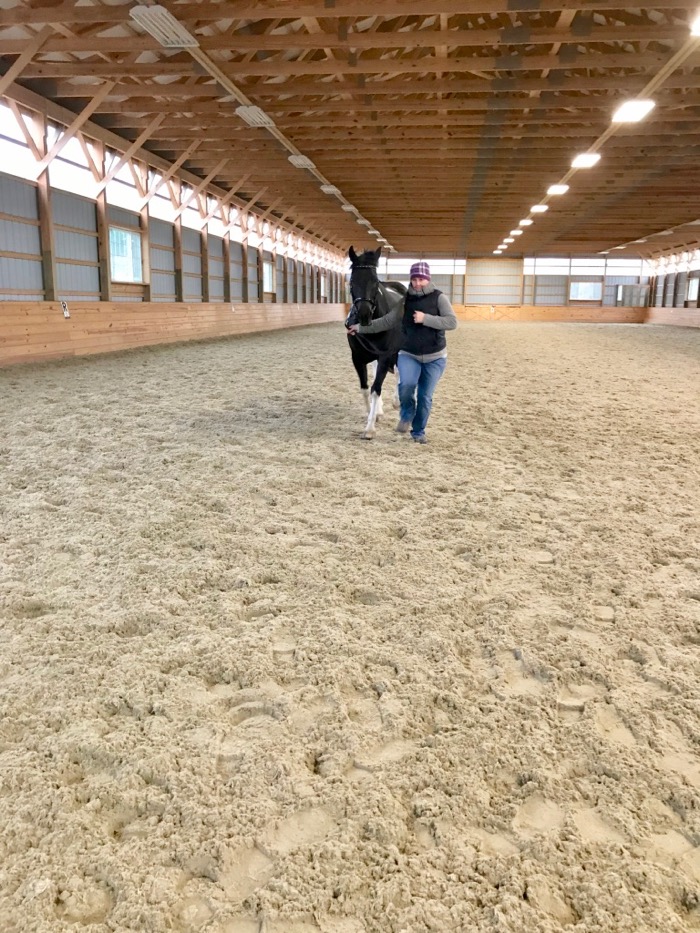 Tonka was a little ouchy in his left hock, which was as expected, as I know he has a bit of arthritis there. But I wanted more concrete information so I asked for imaging. This would cost, but I used horse math. If we could find something to fix before it broke more, it would be a bargain!
We did ultrasound and x-rays of the hind legs.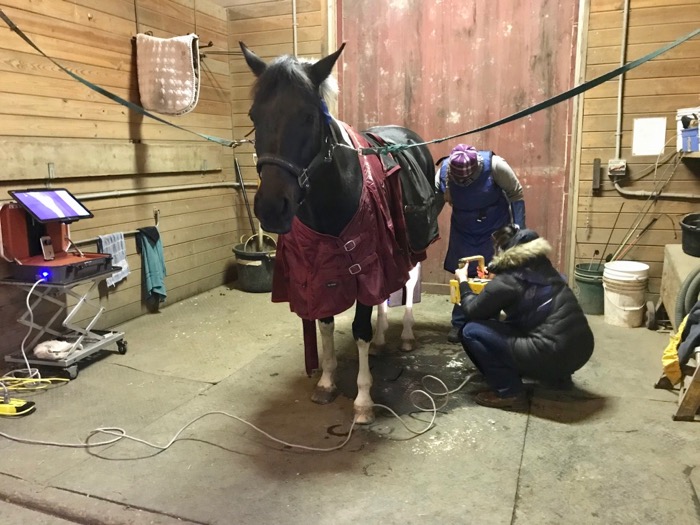 The good news is that the arthritis is no worse than it was two years ago when we first imaged it. The ultrasound was done to check the suspensory ligaments that run down the back of the horse's hind legs. If they tear, the horse has to go on stall rest – meaning stuck in a closed-in space for months, which is not easy on the horse or its caregivers. The ultrasound showed some thickening of the right suspensory. It had probably become overworked, compensating for that gimpy left hock. If I had pushed Tonka to work through the pain, it would have shredded.
To address these findings, the vet injected the joints with a medicinal cocktail that helps to keep them lubricated and that staves off further deterioration. I'm to slowly bring Tonka back to work. We'll start under-saddle walks today.
The $1,500 vet bill was a bargain. That's horse math.
Oh, and Tonka's back was sore, again. Although he has a very expensive, custom-fit saddle, I think that a saddle that puts my weight in a slightly different place might help. So I'm going saddle shopping. That should be a bargain, too.
Horse math. Are you doing the calculations? Tell me about it!