A nor'easter blew in yesterday, which was perfect timing for Tonka's Halloween costume. I thought about outfitting him in the barn, but we'd have to walk past the indoor, and I didn't want to scare any riders in there. So we headed out to the field only partially dressed.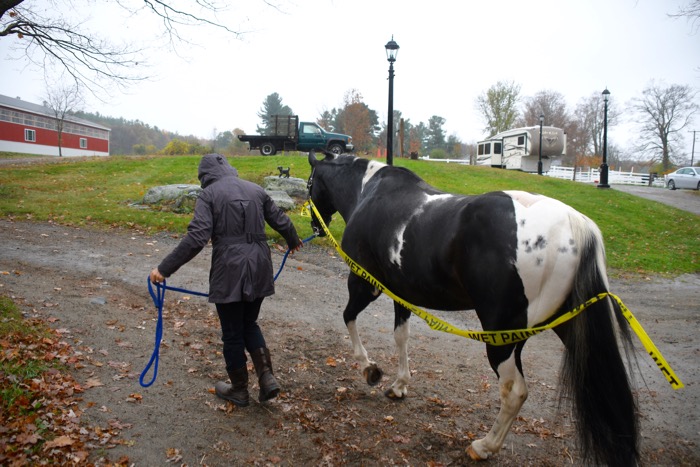 Tonka gave me a look as if to say Really? This is your brilliant idea?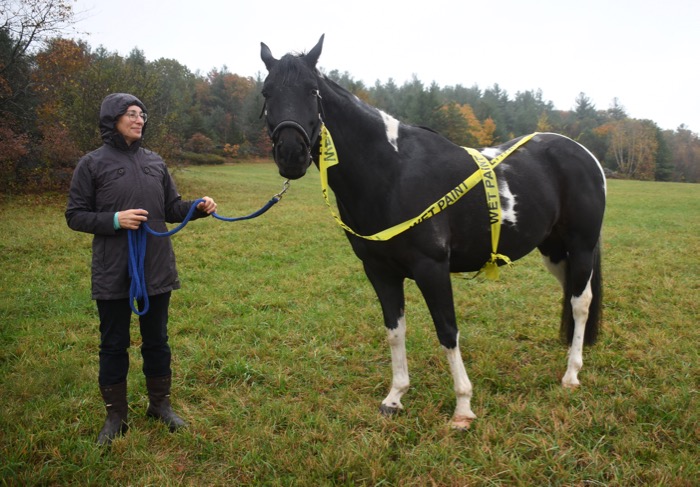 I wasn't finished yet. More caution tape!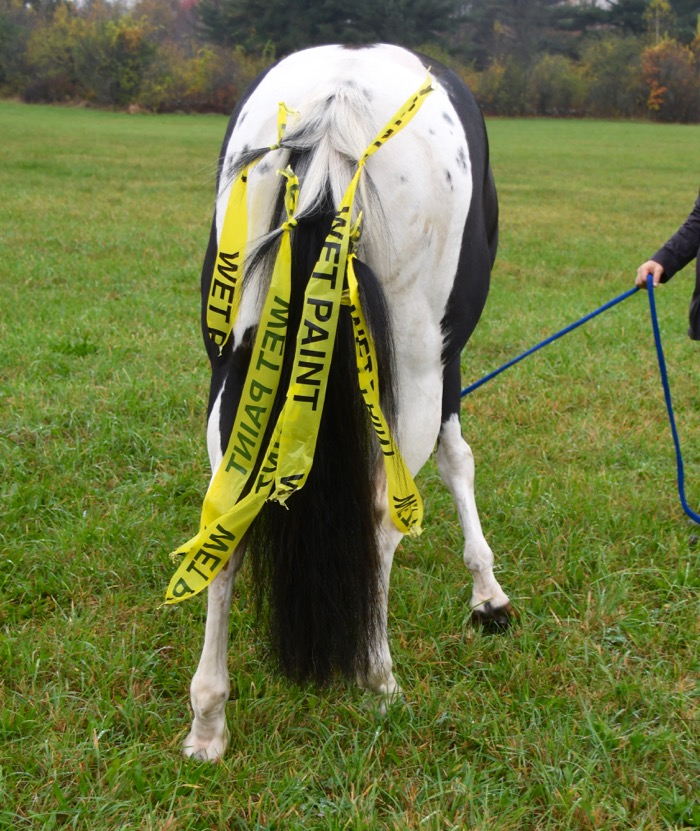 There! Tonka is a wet paint. Get it? 🙂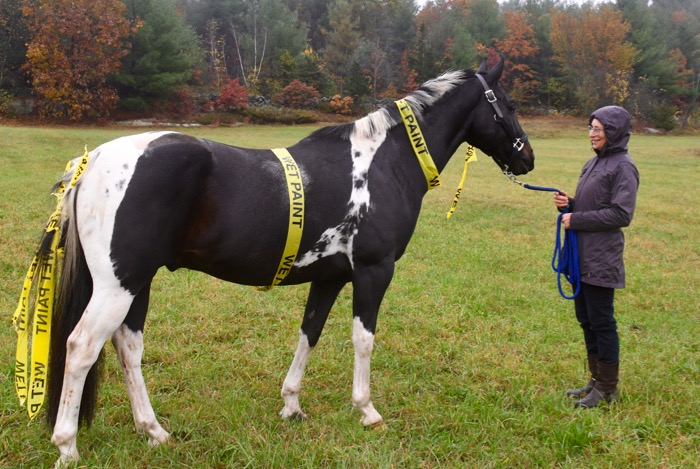 The best part of doing a photo shoot in the rain with my horse was the velvety soft and wet smooch on his nose.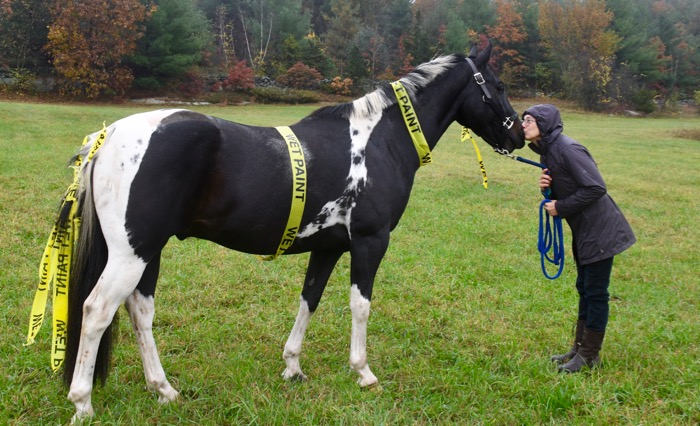 Tonka said that grazing in the field was a well-earned treat this trick.