After the accident in June (which could have been much worse), I've been thinking about trailer safety. I keep my trailer in perfect working condition. I have a check list that I follow every time that I hitch up. I'm a careful driver and I make sure that I use my turn signals. Still…
My trailer is plain white. It could be more visible, and it should be more obvious what cargo I'm carrying and why I'm driving so conservatively.
Two years ago, I was almost front-ended by an on-coming driver who was looking down and texting. Would a Intrepid International Caution Horse Reflective Sticker (2-Piece) sign have helped? Not likely. But maybe it would have explained why I didn't swerve into the ditch, but laid on my horn (the driver got back into her lane just in time.) My trailer now sports this reflective signage.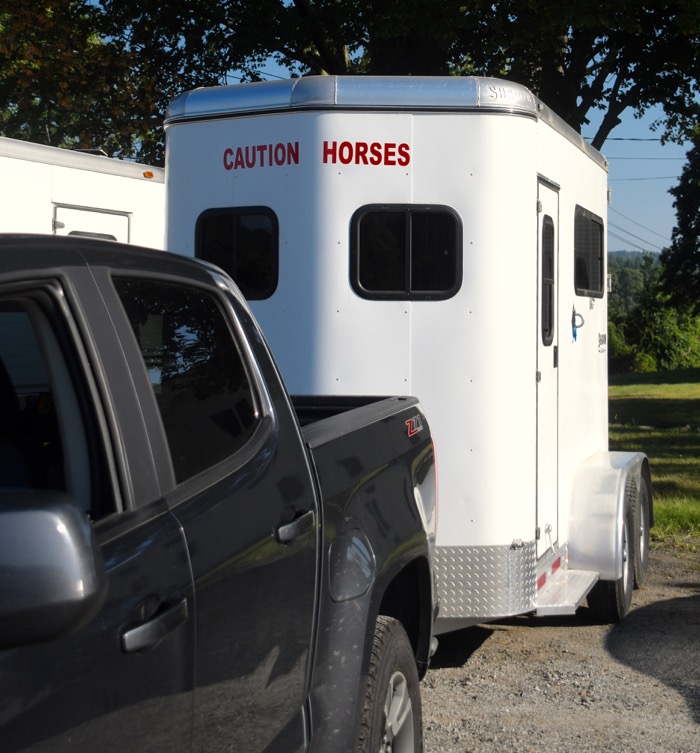 I'm well aware that people who tailgate aren't going to stop doing so just because I have a caution horses sign on the back of my trailer. But maybe it would help ease the frustration of other drivers who don't understand why I'm not barreling over potholes. I wanted a way to ask them politely for understanding. I found what I wanted on Etsy in this large and reflective sticker.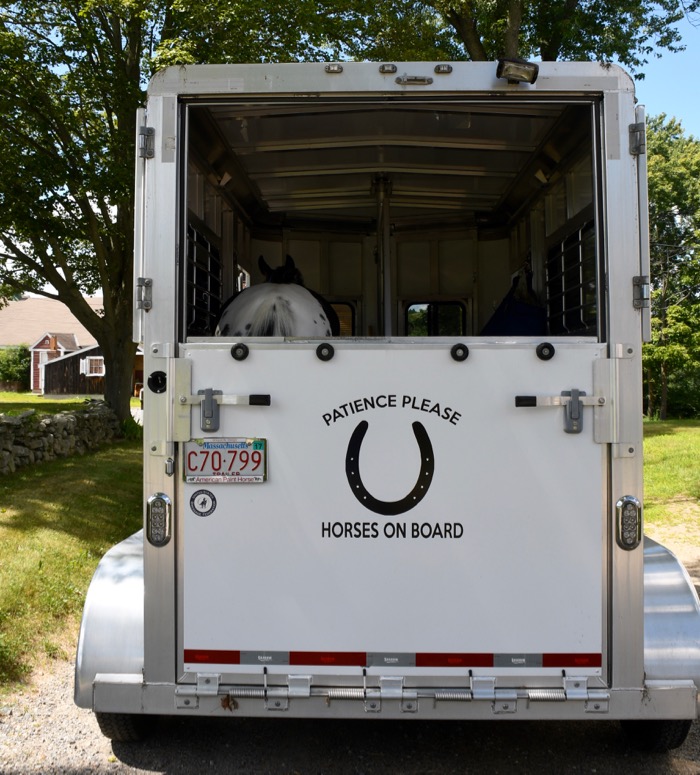 Tonka's butt looks cute in there, don't you think?
Do you have a horse trailer? What safety features have you added?