I have two homes. The one I share with my husband, and the barn where Tonka lives. For the last 2  1/2 years that second home has been a lovely small stable. Tonka's care has been excellent. There are only ten boarders, and every one of them are nice and a pleasure to be around. A few have become good friends. But there were a few things that I wished the barn had, and when I came across that at a farm in another town I made the very difficult decision to leave.
Yesterday was moving day. Tonka is used to going new places with me. He can learn a lot about where we are by taking deep sniffs of the air.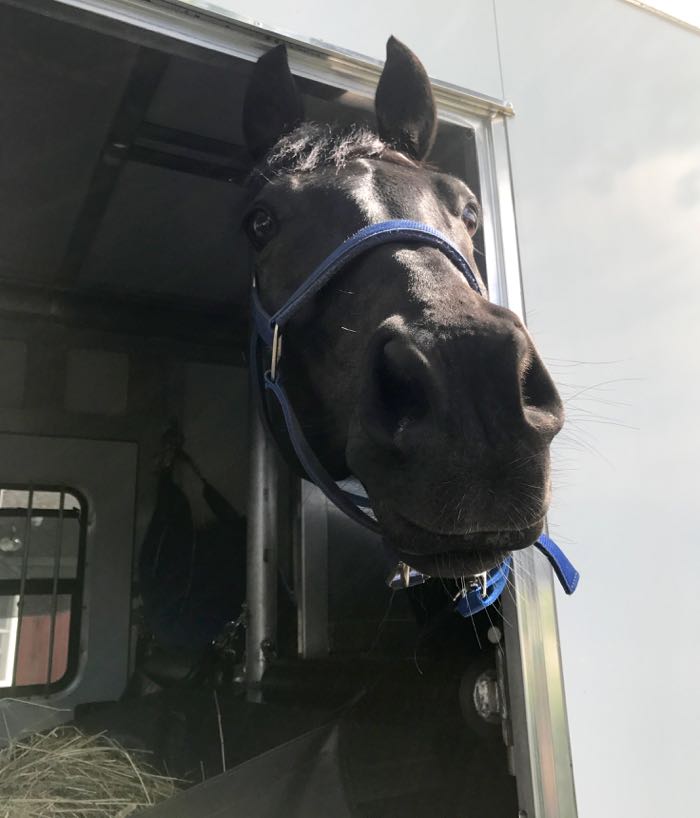 He liked whatever information came to him through is nostrils, because he was calm when he looked around.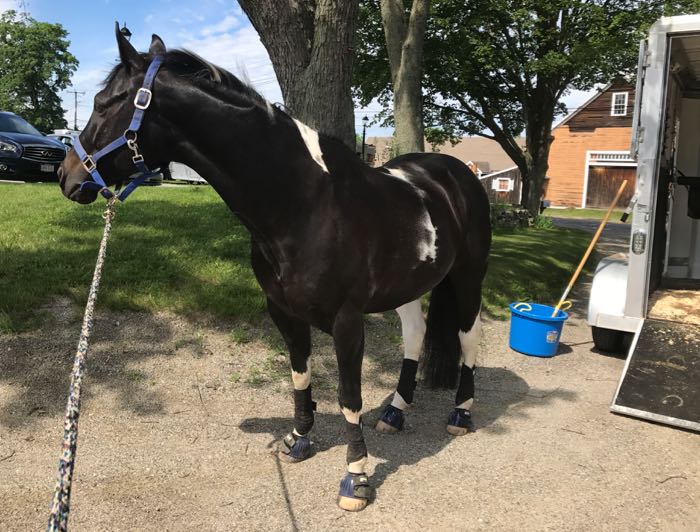 I took Tonka for a walk around the property to get a sense of where he was, and I let him graze a bit.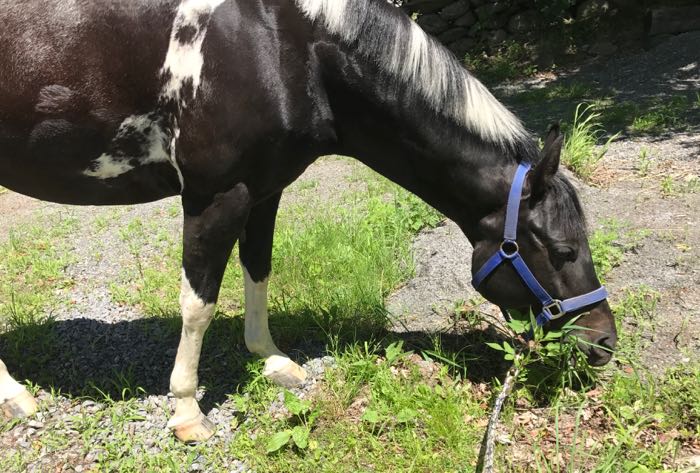 Then he went into his paddock. He said hello to the gelding to the left. There weren't any squeals or dramatics, just a polite greeting.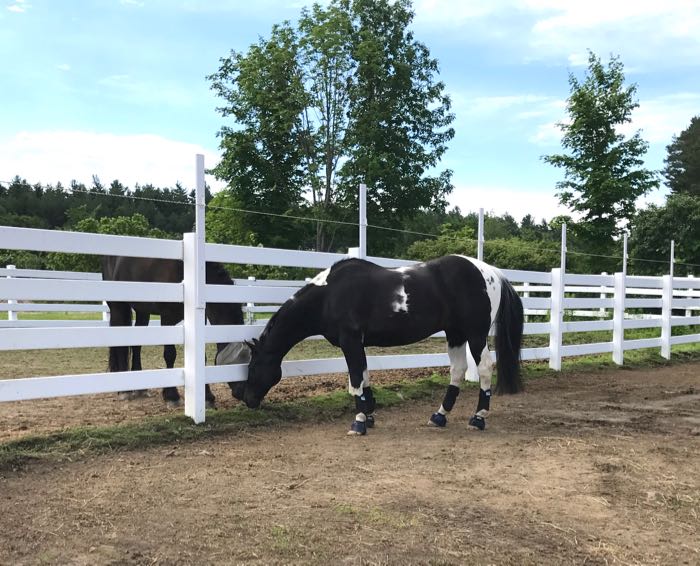 There was a pile of hay waiting for him.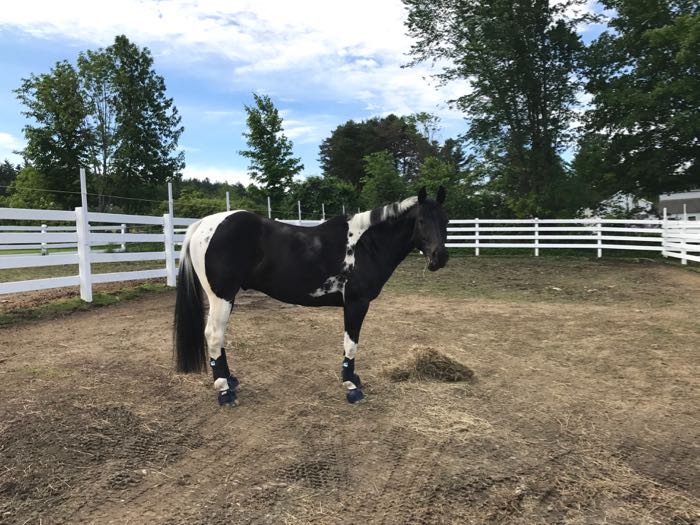 Tonka is a slow eater and he'd rather be left alone while dining. Although many horses do best in groups, Tonka prefers his own paddock. He likes neighbors, but no one in his space. This set-up is ideal.
After settling in for awhile, I rode him in the indoor ring. This is another reason for the move. The ring is twice the size of the one we left. The more space, the better, for schooling dressage. The footing is perfect. I could feel Tonka get used to it, and then enjoy it – there was an added spring to his step.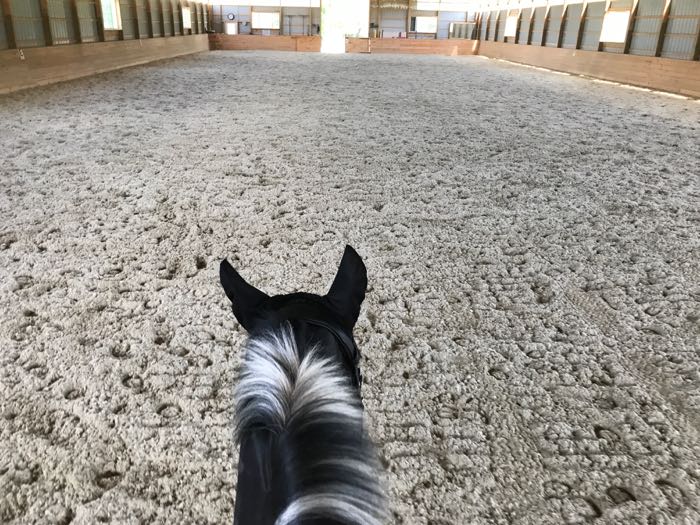 But we like to get out of the ring, too,  and there are extensive trails nearby. There's also this field. Once it's mowed next week, we're allowed to ride through it. I'm looking forward to cantering up and down the hills.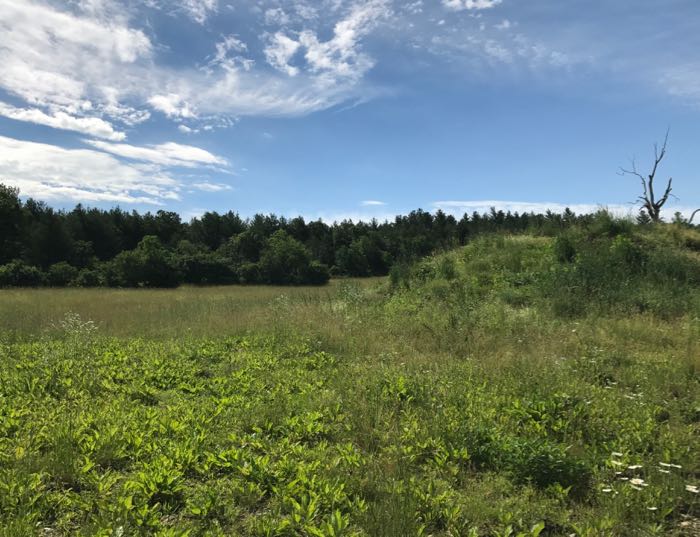 Even better for Tonka is his stall. For the last couple of years he's had to eat his supper while keeping one eye on the gelding next door, who kicked at the wall and made threatening faces during mealtime. Here, Tonka can eat in peace.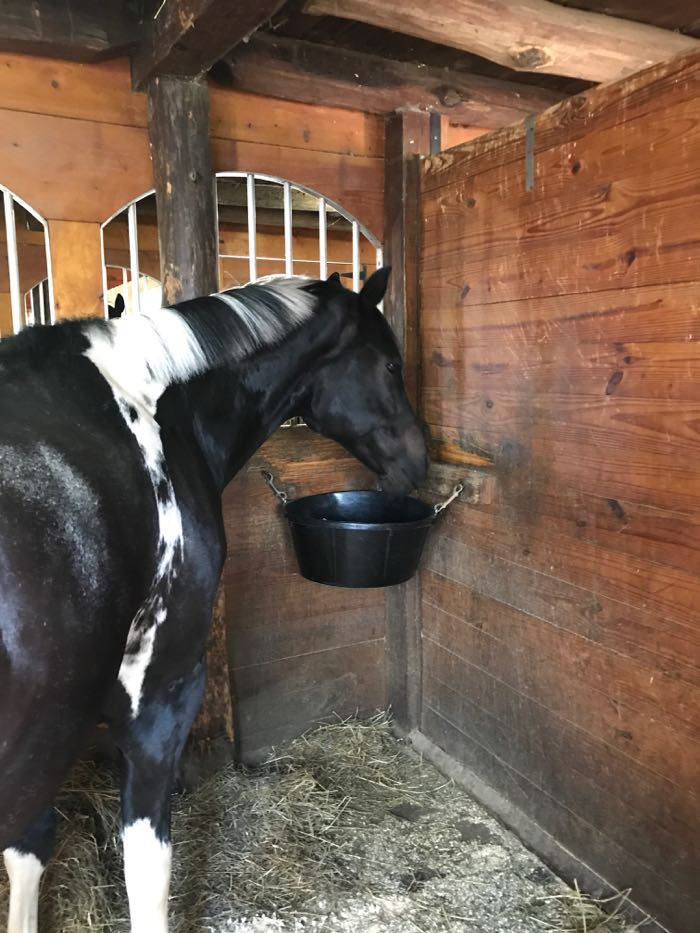 He can get to know his neighbor by chatting across their Dutch doors.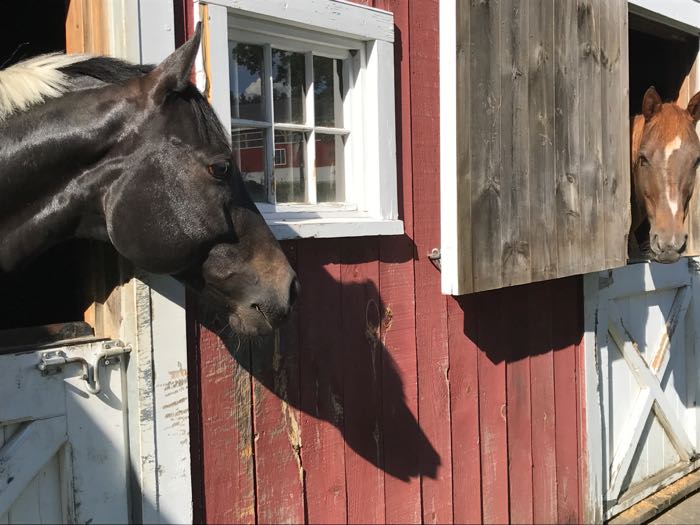 Or he can just relax in the sun.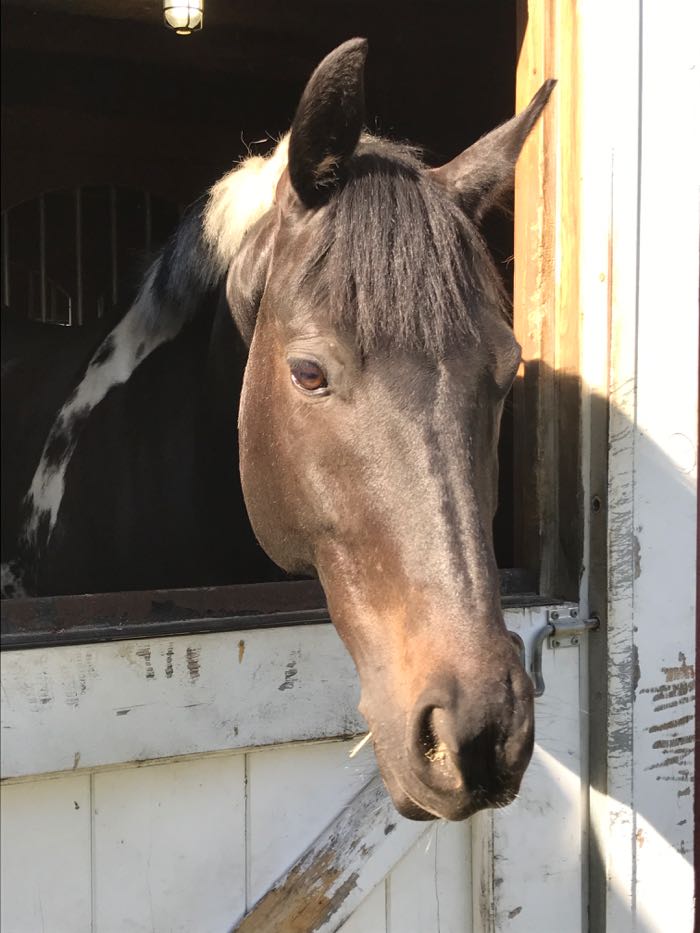 I'll miss our old home, but I think that this is the right move for us. Tonka seems to approve.