After riding, Tonka and I have a routine. He taught it to me.
The bridle comes off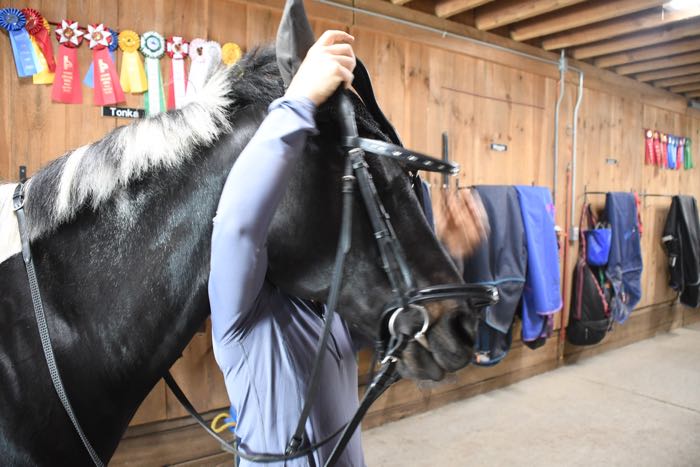 and I rub the corners of his lips. They're itchy from saliva and sweat.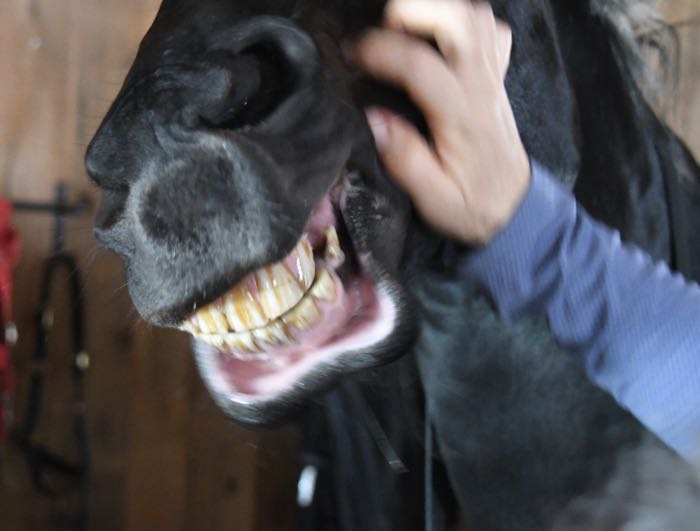 He also likes the insides of his lips massaged.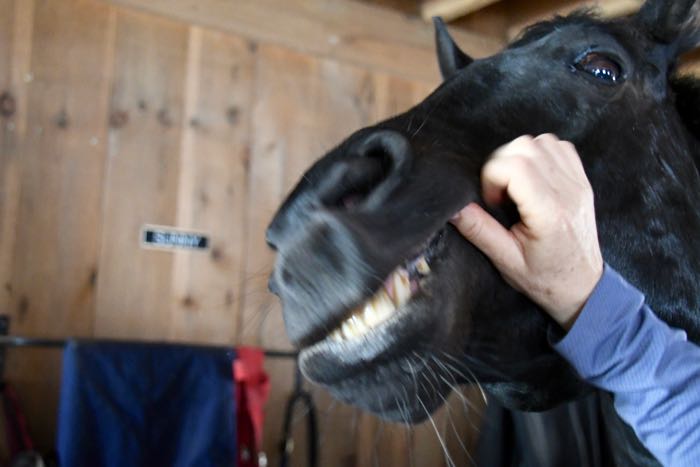 Tonka tells me when he's had enough of that and he indicates where to scratch next.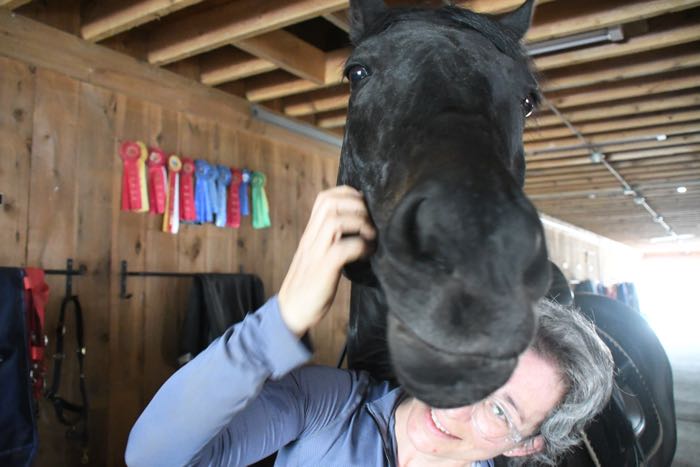 He's quite clear about what he likes.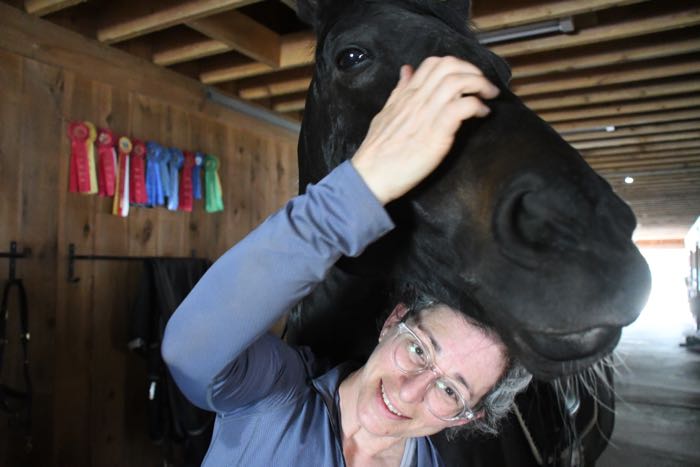 Taking a few minutes to make my horse feel good after a workout is rewarding – and fun – for both of us. Riding your horse starts well before you get in the saddle, and doesn't end until you've left the barn. I try to schedule as much time on the ground with Tonka as in the saddle. Those thank-you scratches are an integral part of our rides.