The findings from the X-rays came back and it's not great news. Tonka has damage to two vertebral joints, one of which is where the nerves exit the spinal column and go down to the front legs. So, on Friday I trailer him to Tufts Cummings Veterinary Medical Center. It's only an hour away and they have state of the art imaging machines, as well as veterinarians who are experts in exactly the sort of issues that Tonka is presenting.
In the meanwhile, I still get to see this view along Tonka's op-art neck. Look closely and you'll see periwinkle flowers dotting the leaf litter on the forest floor.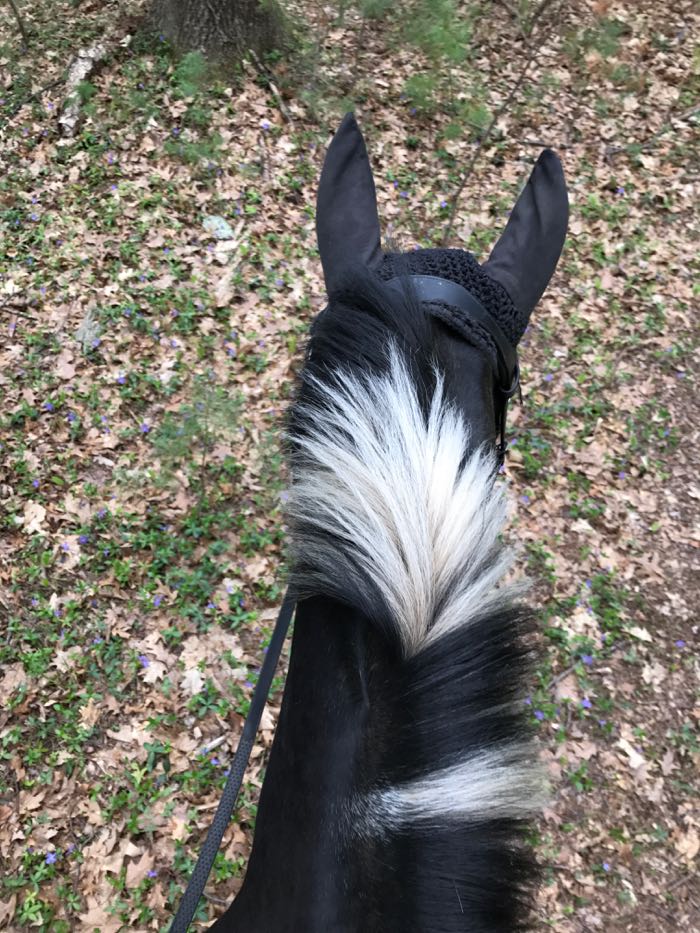 I'm very worried, but I do have distractions. On Monday, I arrived at a client's barn just in time to watch this buckling being born.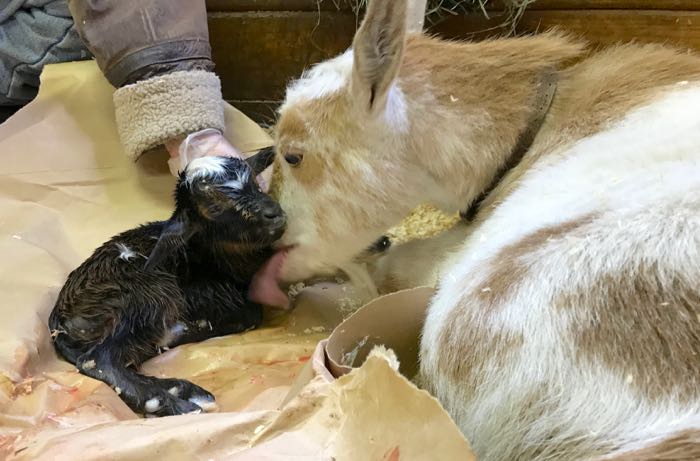 I hope that everyone's Mother's Day is peaceful and filled with love.