I'm auditing the United State Dressage Federation's L Judges Program. It's an exacting course that leads to certification for those who want to be the arbiters of dressage tests in this country. A couple of weekends ago a few dozen of us watched and critiqued eight hours of video clips and three hours of live horse and rider pairs. The top scores went to what were called quality horses, those with the physical attributes that allow them to seemingly float across the ring. These horses are perfect for upper level dressage, but there wasn't one that I would trade for this.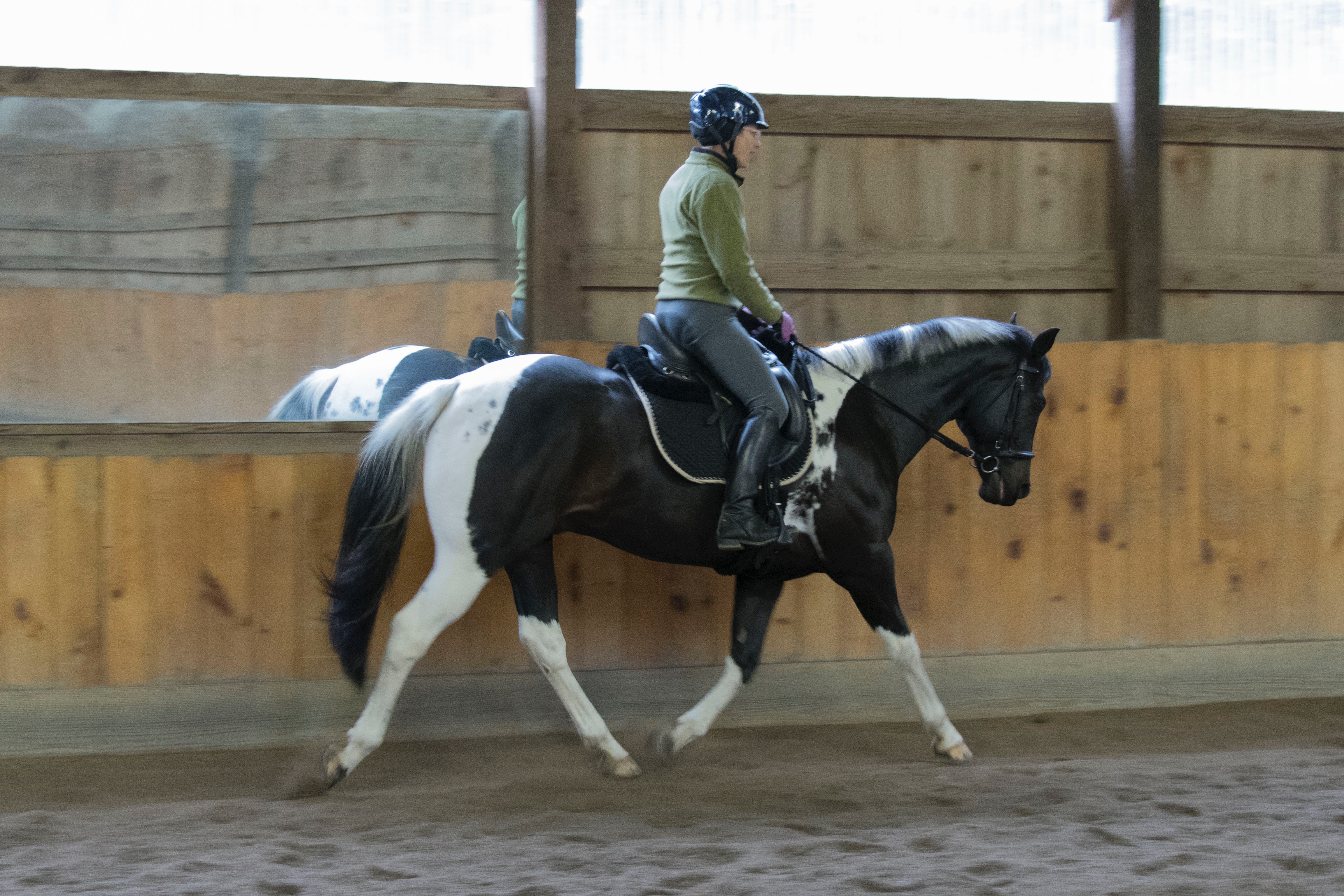 Tonka is absolutely correct; on the dressage scale of 0 to 10 he consistently scores 7s, but he'll never be able to move like a 17.2 hh warmblood and get 9s. That's okay. I was thinking about perfection yesterday when I was out with these two: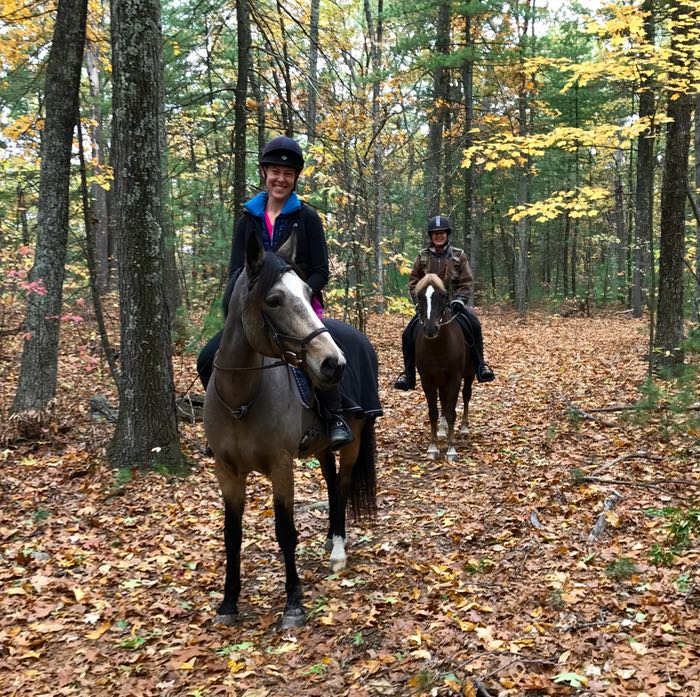 I've written about them before, when they first met. The next time Fairy and Amy came to Hayden's farm, I got on and we rode in the ring. Then we were ready for the trails! I rode Hayden to make sure that he understood polite behavior (stay a horse's length from Fairy's tail and walk at a steady pace) and then it was time for Susan, Hayden's person, to get on.
Fairy is alert but sane, and friendly but not a pushover. She likes being in the lead and as long as Hayden doesn't try to pass her, she's as easy-going as can be. Hayden takes comfort in Fairy's steady presence, and even when two loose dogs came gallumping and barking up to the horses, Hayden remained calm.
Neither Hayden nor Fairy float around a ring, but they both can put in willing and correct dressage tests. And they can walk through the woods, putting smiles on their owner's faces. I'd score them both 10s.
Do you have a perfect horse? Tell me about them in the comments!