After yesterday's long post, I thought I'd do something fun and quick. But be forewarned – there's a link that has the potential to take up a lot of your time!
Dover Saddlery is having their yearly photo contest and Steve entered three images. Being an engineer, the site itself made him grumpy – it's poorly designed and the user interface makes him mumble under his breath – but it was a good excuse to pull out a few favorite photos and polish them up.
This one was entered in the black and white category: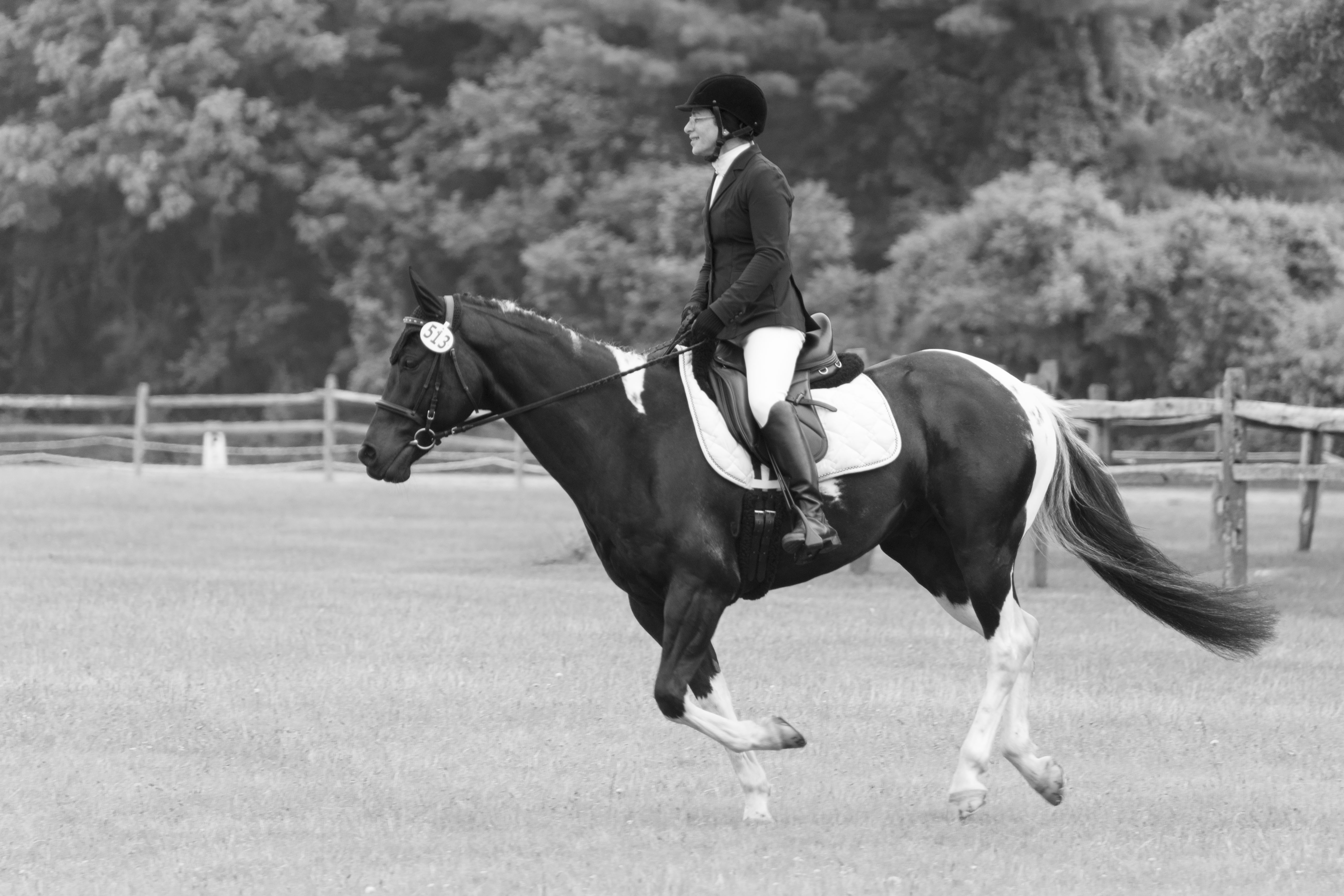 Here Tonka and I are warming up for a dressage test. Before I ask him to gather himself in a more collected frame, we do this relaxed, get the kinks out, let's enjoy ourselves, canter.
Each dressage test is ridden solo in a ring in front of a judge. This photo was taken when we were waiting for the ride before ours to finish. You can't ever know what's going on in your horse's mind, all you can do is read body language, but doesn't it look like Tonka is checking out the competition? This was entered in the barn scene/show prep division.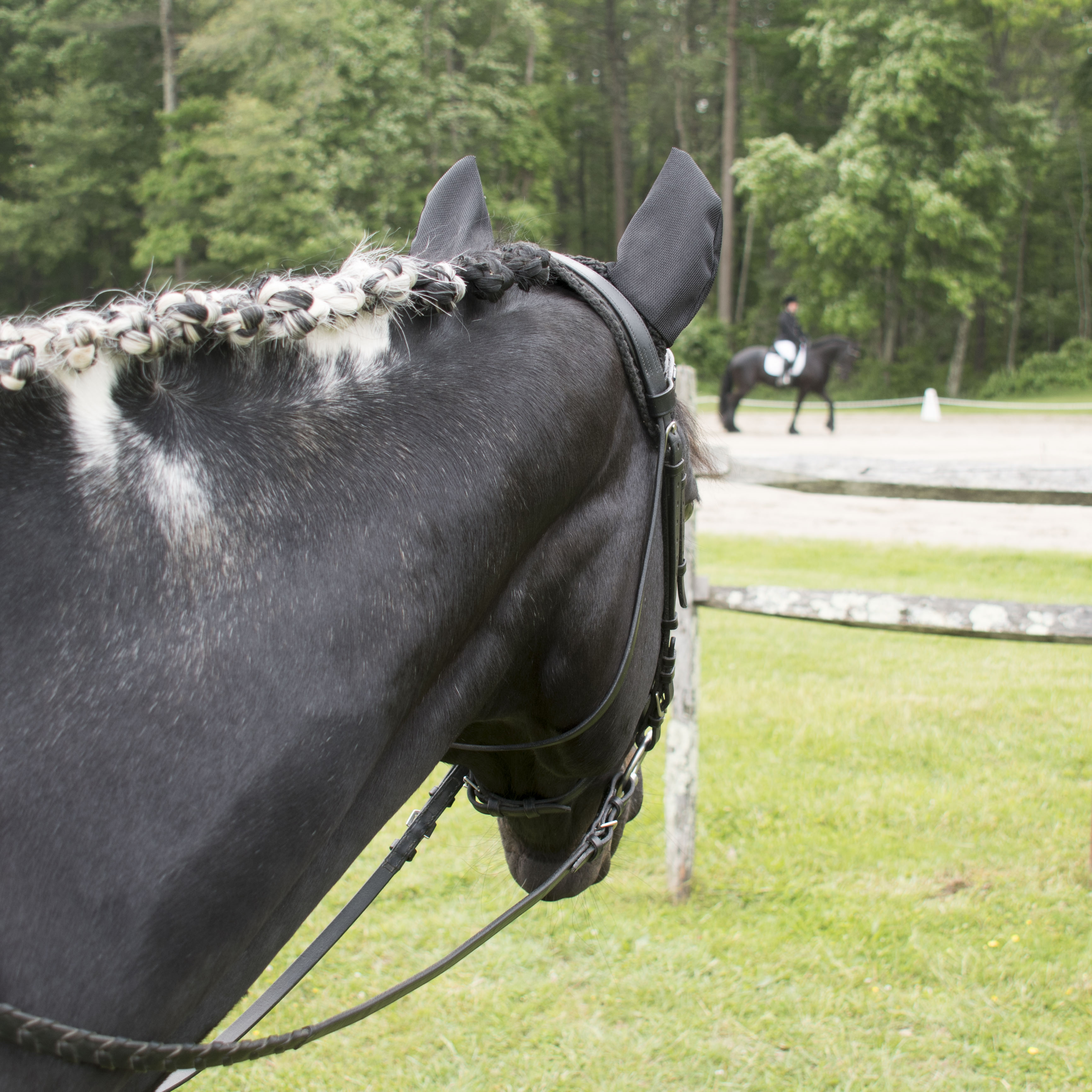 Lastly is this photo. Unlike the other two, it's staged so I don't think it's as interesting, but Steve likes it because Tonka and I look so happy. We are.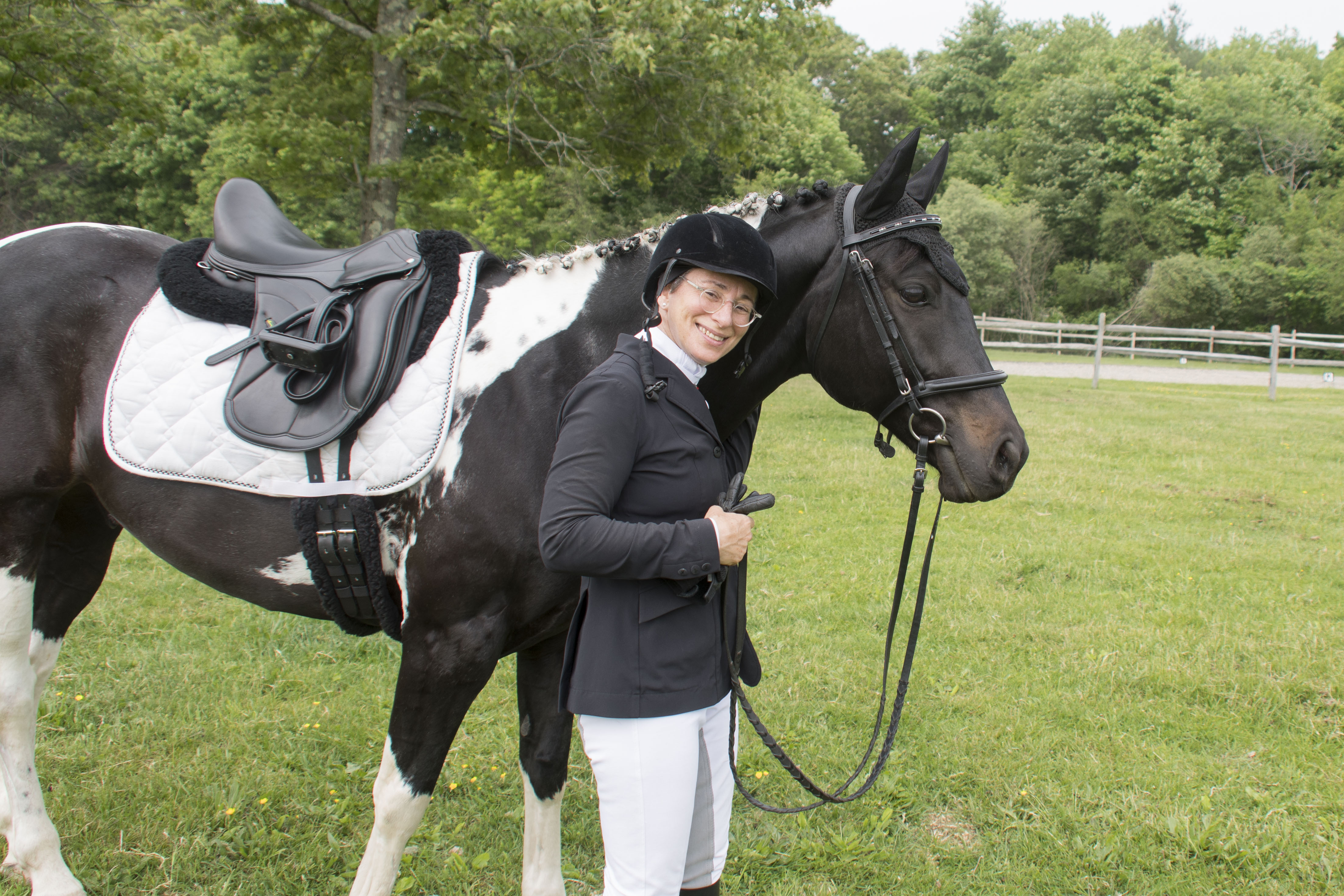 Here's the link to the photo contest. There are thousands of photographs entered. Enjoy looking!
A big thank you to Steve for traveling to the shows with me and being my groom and photographer. I wouldn't be so calm and happy without his help.